EVOC COMMUTING
---
The activity of urban bike riding, 24/7
"Always in motion, never standing still. On the move all day - every single route counts! You ride a bike, because urban life demands flexibility. You know the perfect course for any mood and live for every ride. Fast and safe through the city - and all essentials for work, sports and leisure at hand, anytime! "
World premiere COMMUTE A.I.R. PRO 18: an airbag backpack for cycling (Patent Pending)
EVOC Sports is introducing the world's first bike backpack with integrated airbag technology and is hereby endeavoring to reduce the risk of injury for commuters from now on.
Safety first in the urban cycling jungle: the backpack synergizes the protection of state-of-the-art, revolutionary airbag technology with the LITESHIELD PLUS BACK PROTECTOR. The integrated airbag system (Airbag Integrated Rescue System - A.I.R.) protects the neck, shoulder and chest in a crash and combined with the integrated back protector represents the perfect safety addition to your helmet. The backpack made of recycled Polyester offers all the essential work and leisure related features a modern, urban bike commuter could hope for.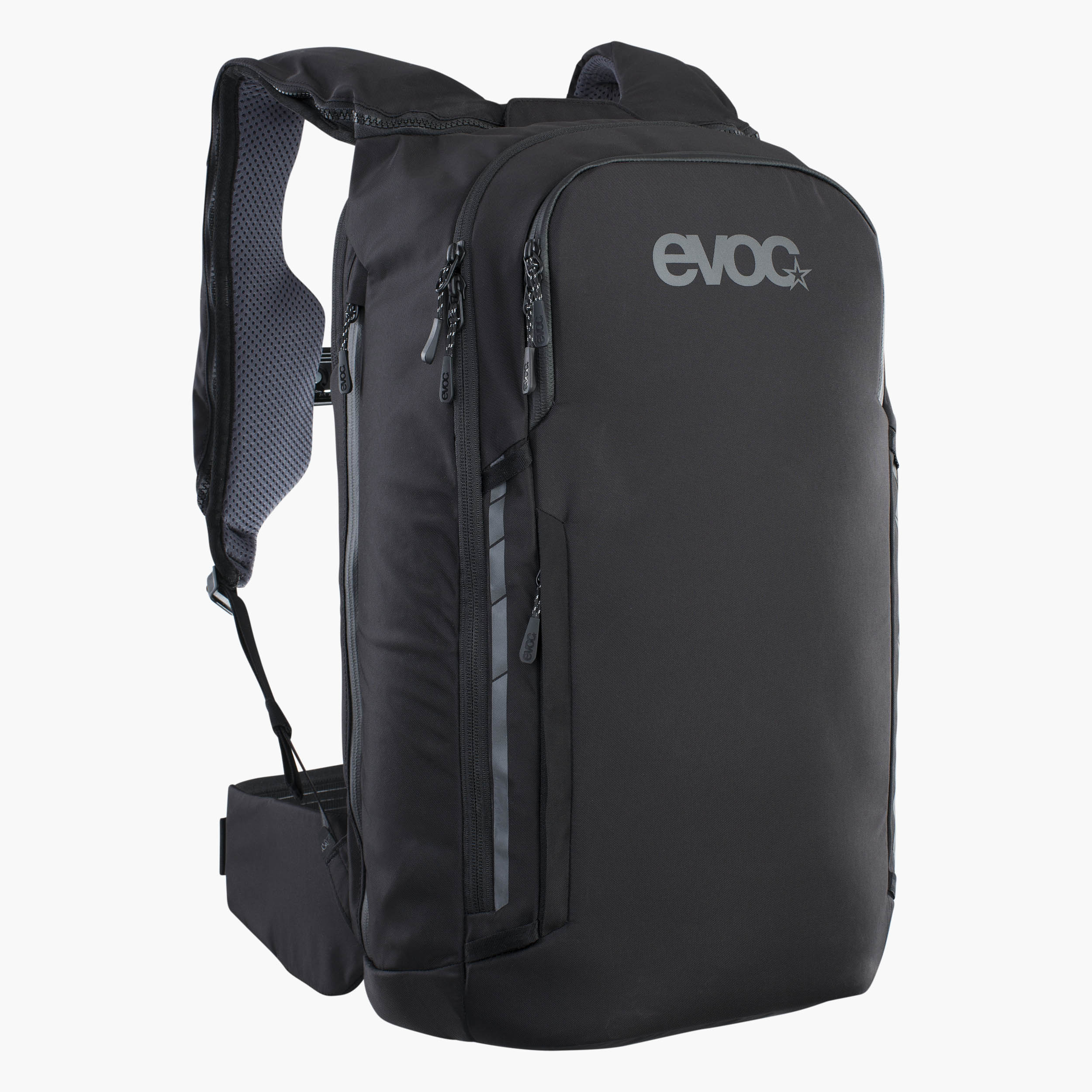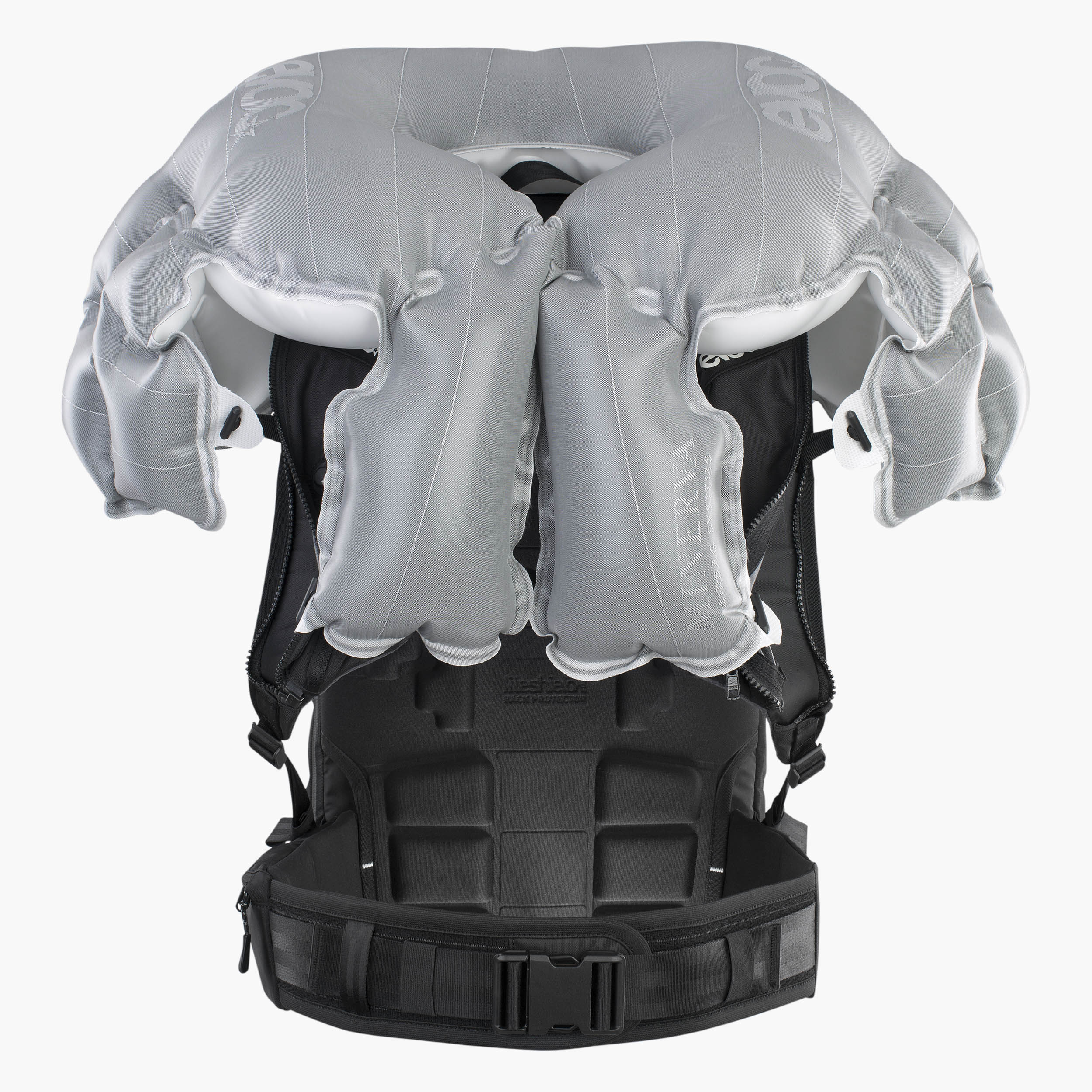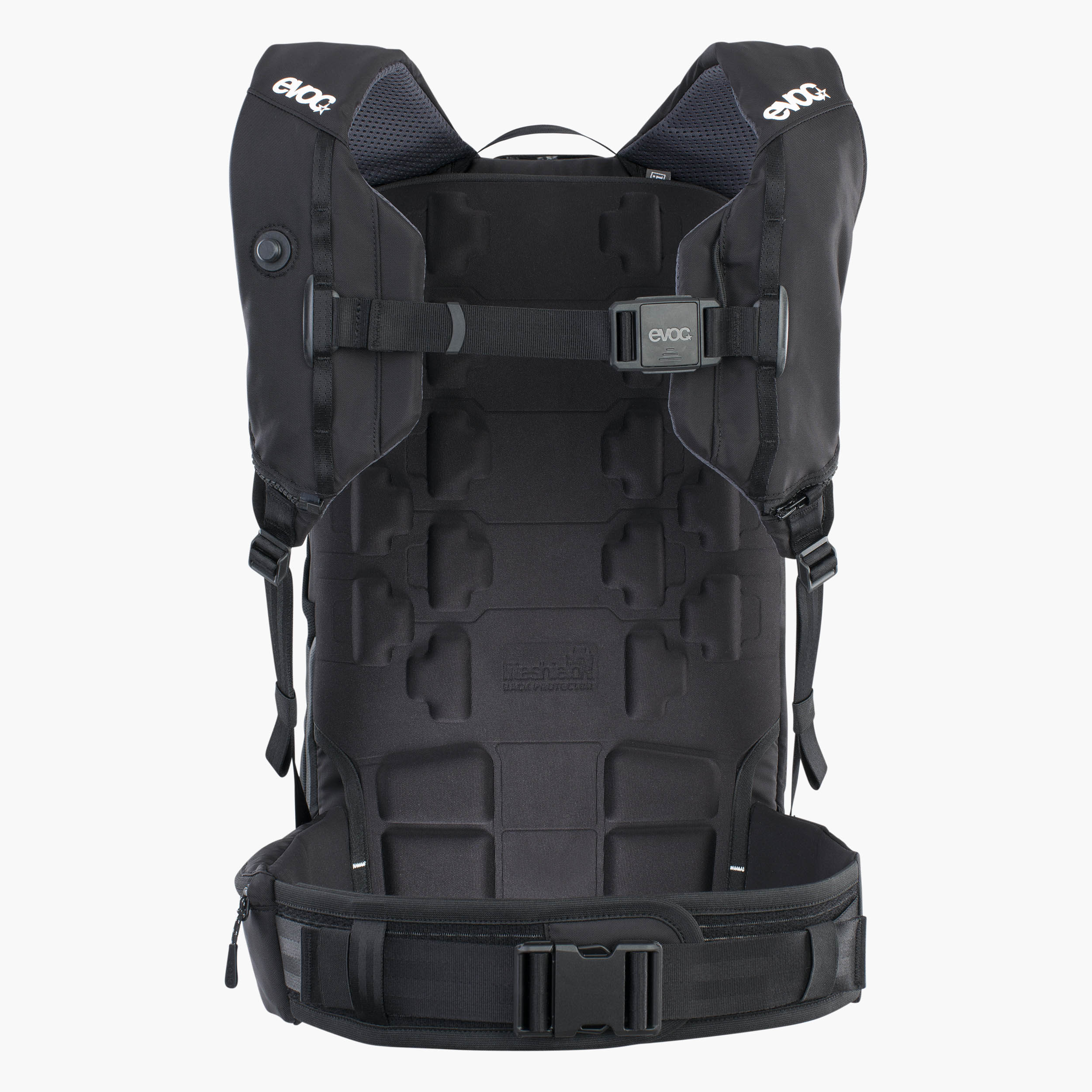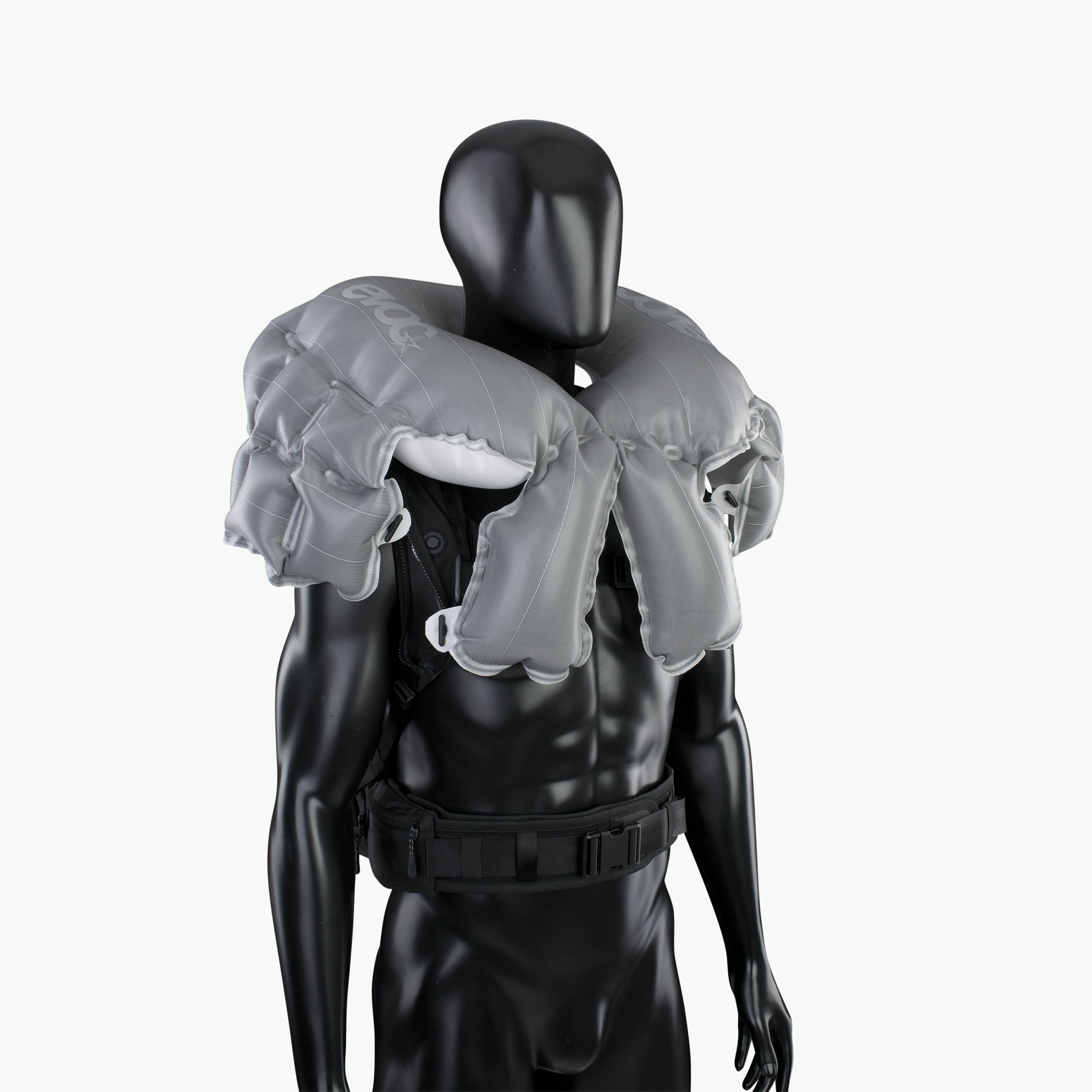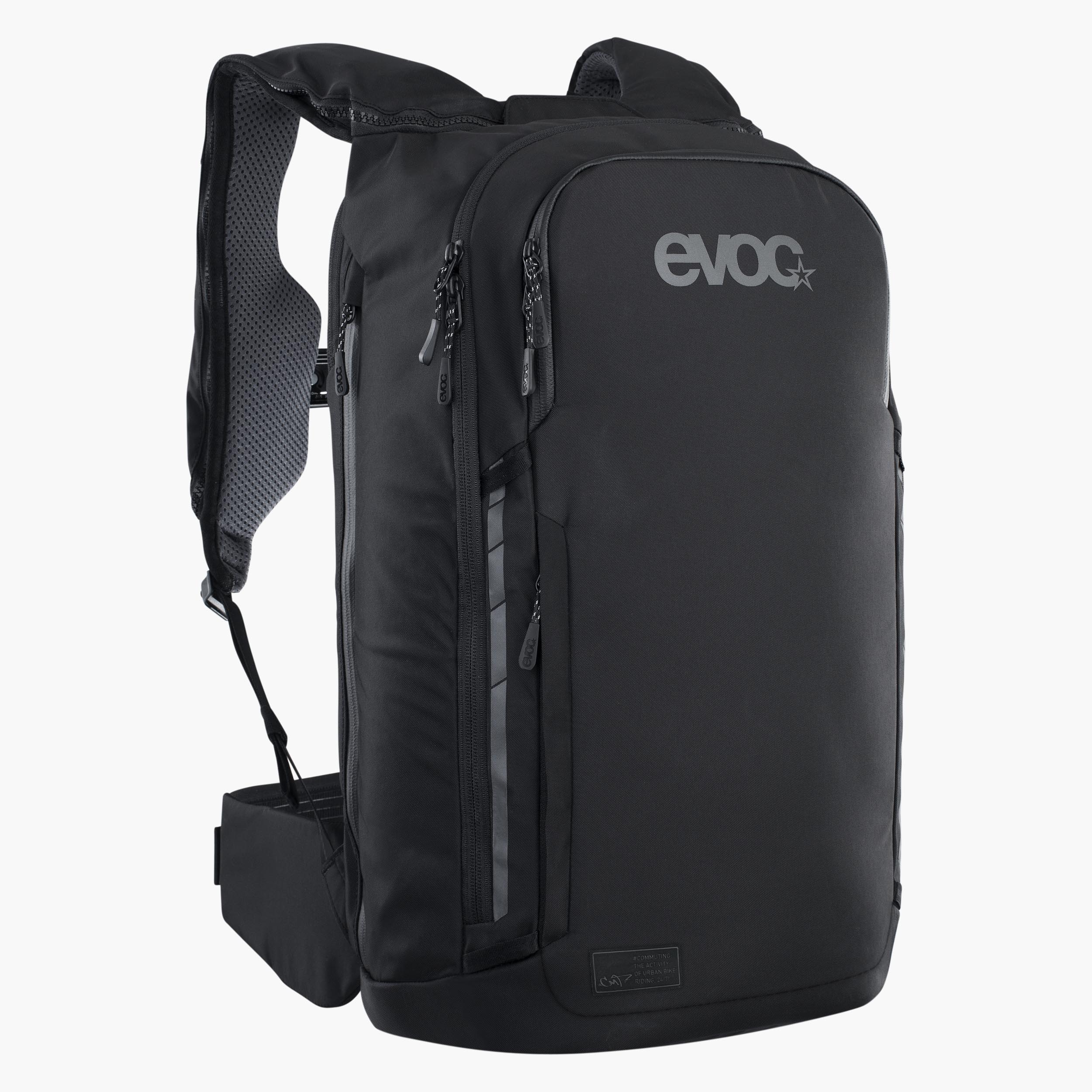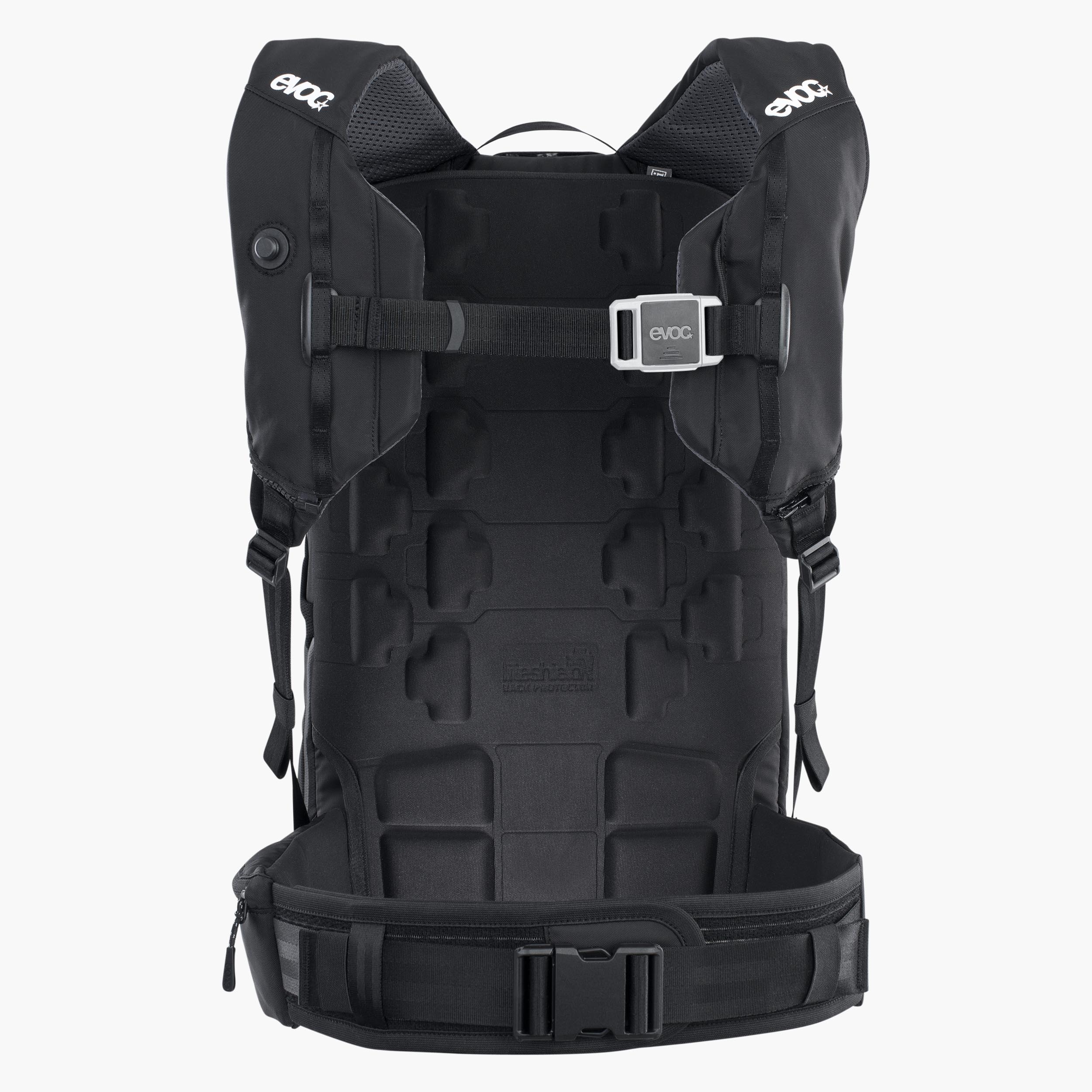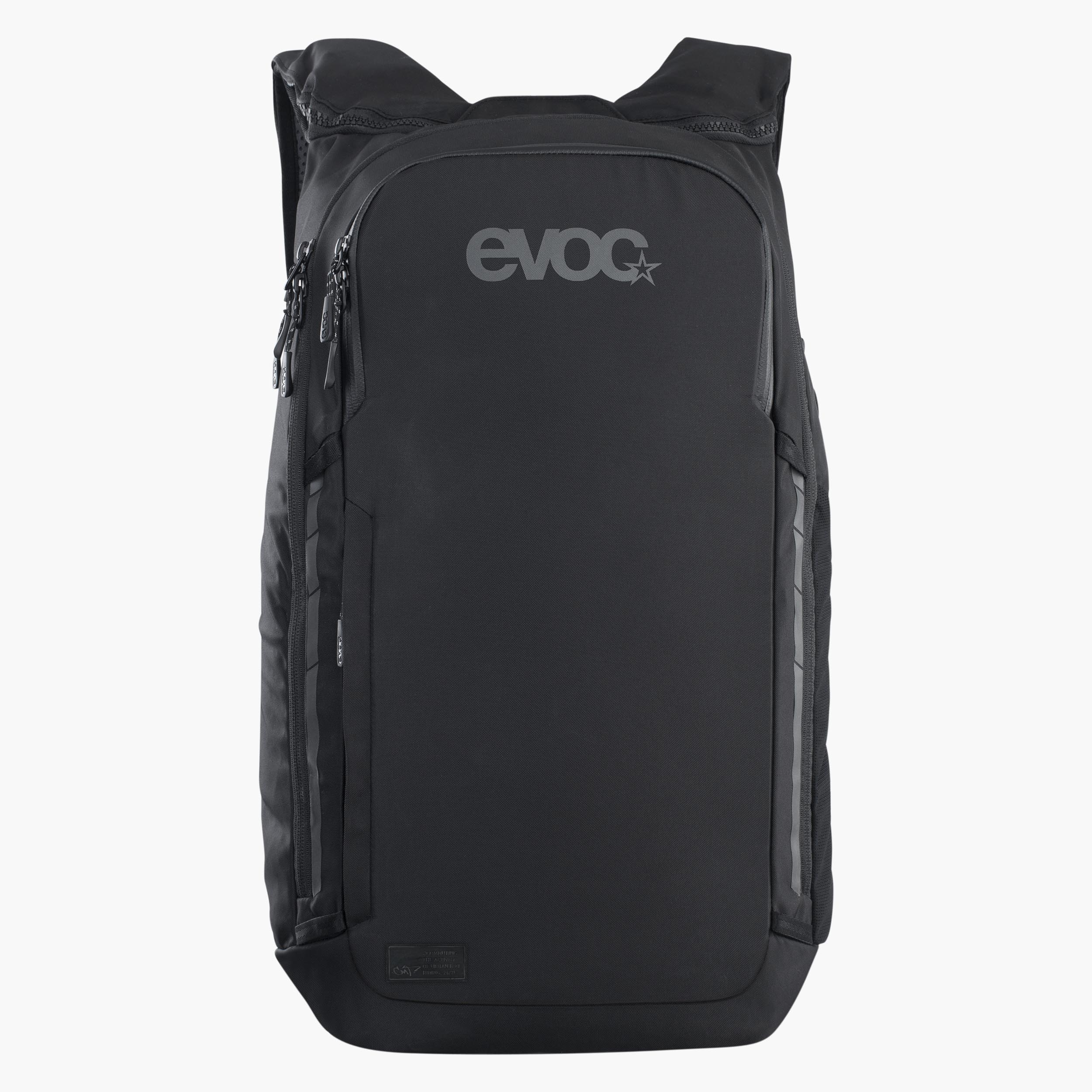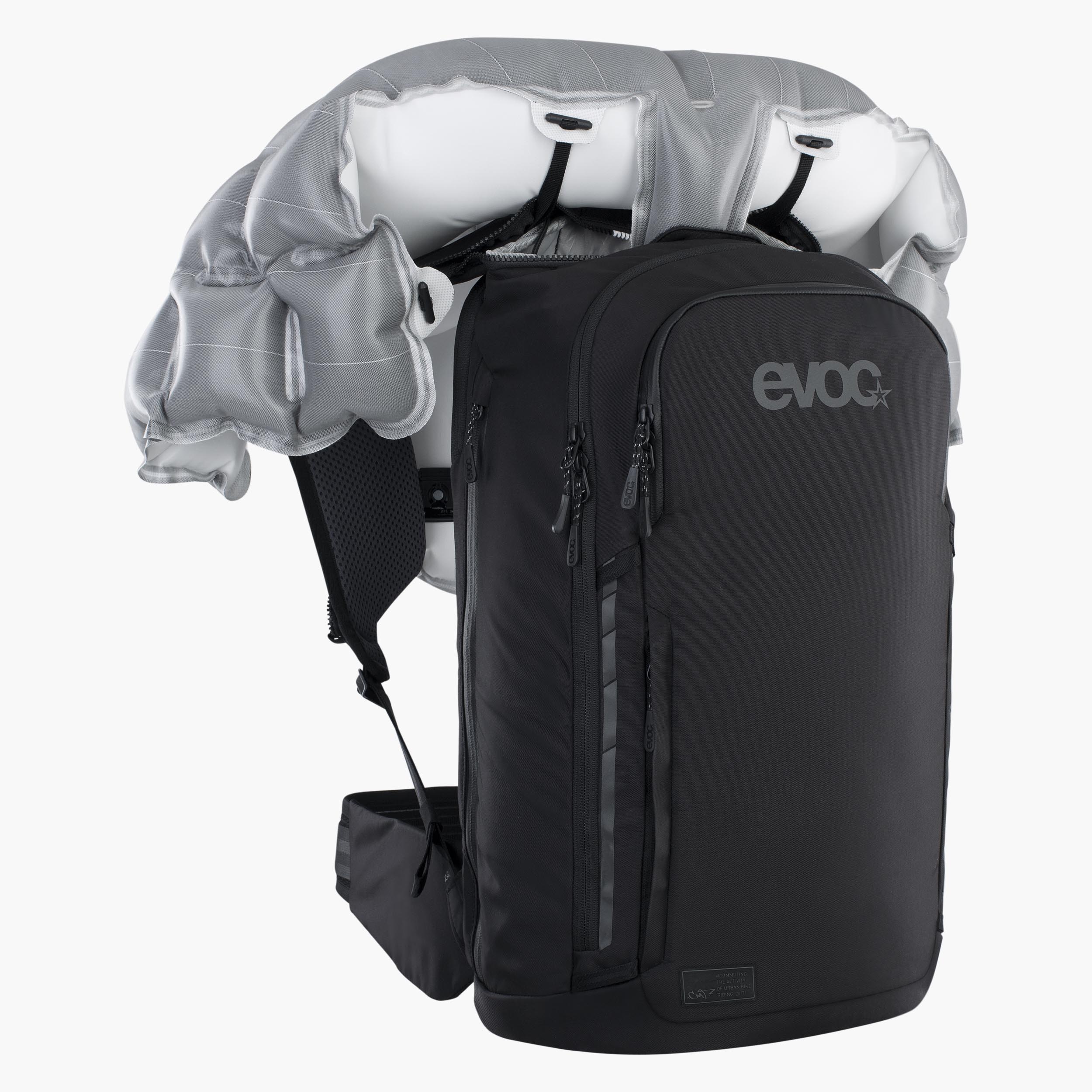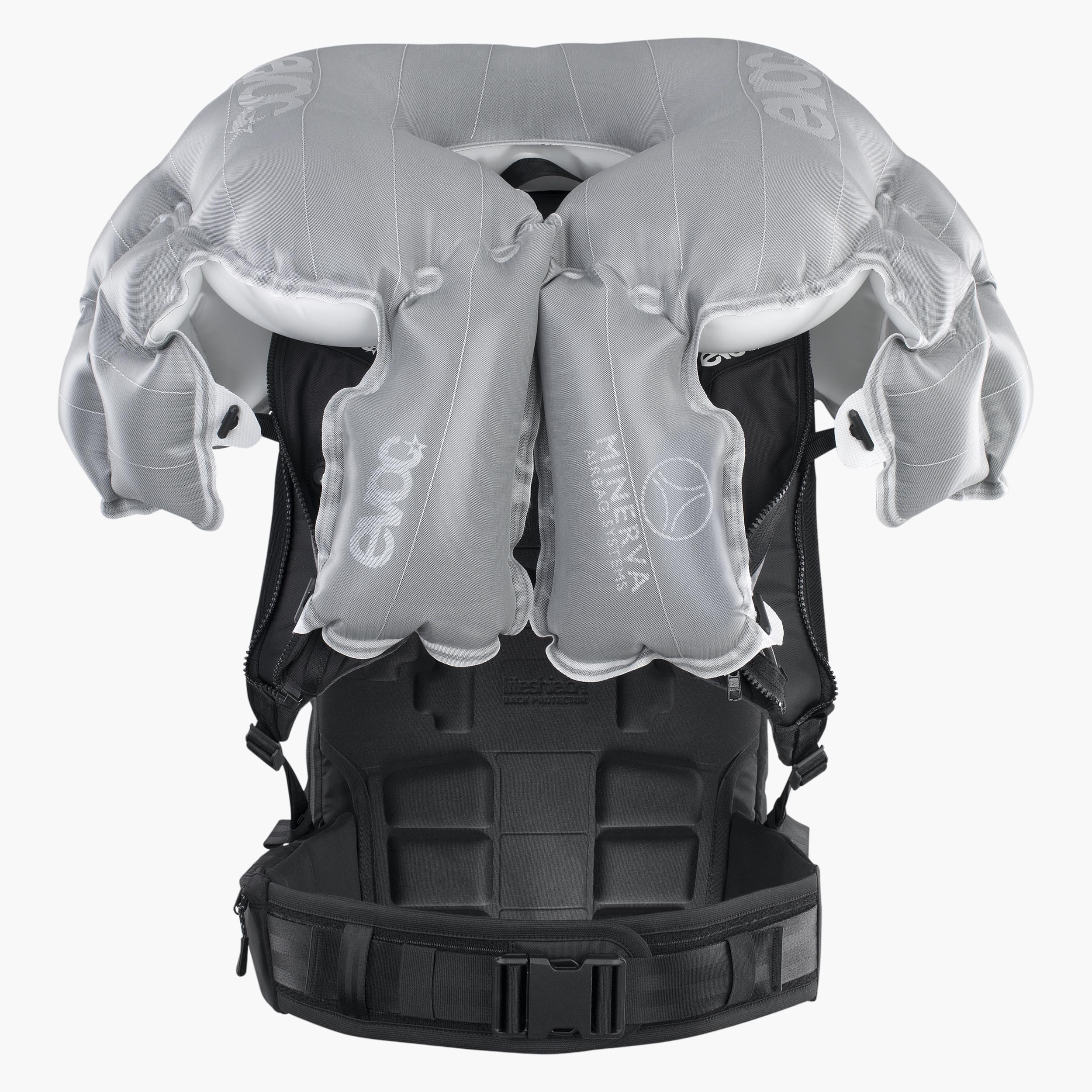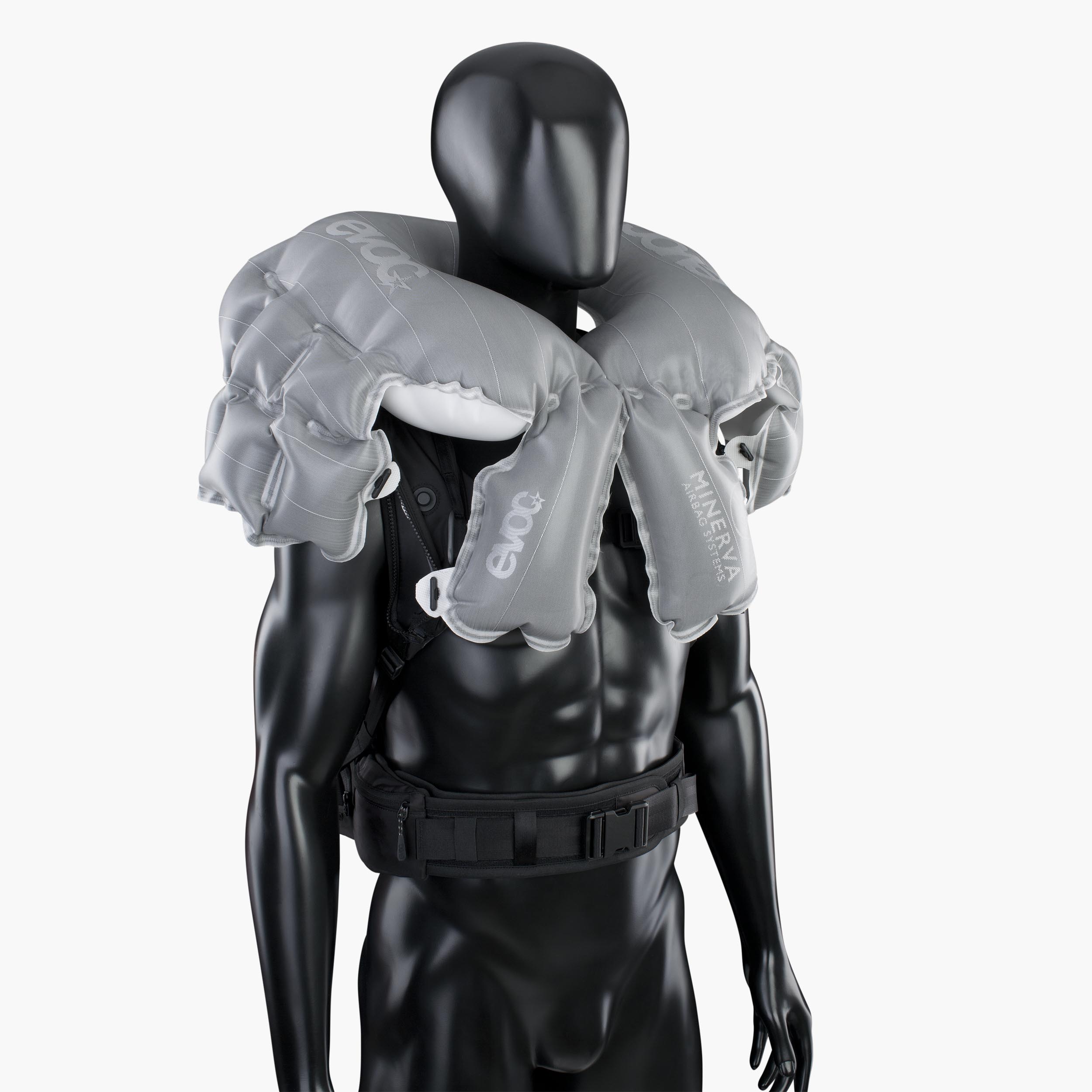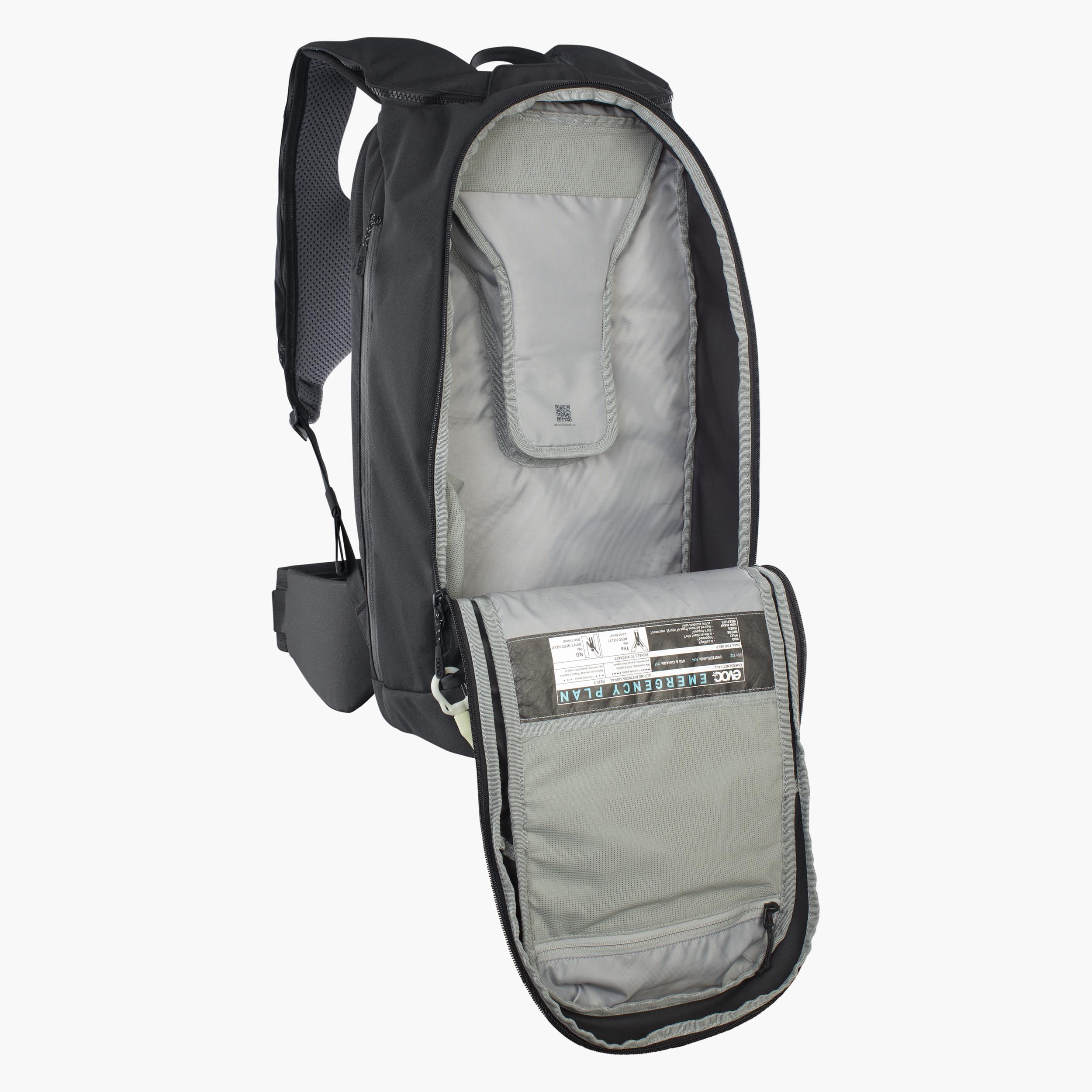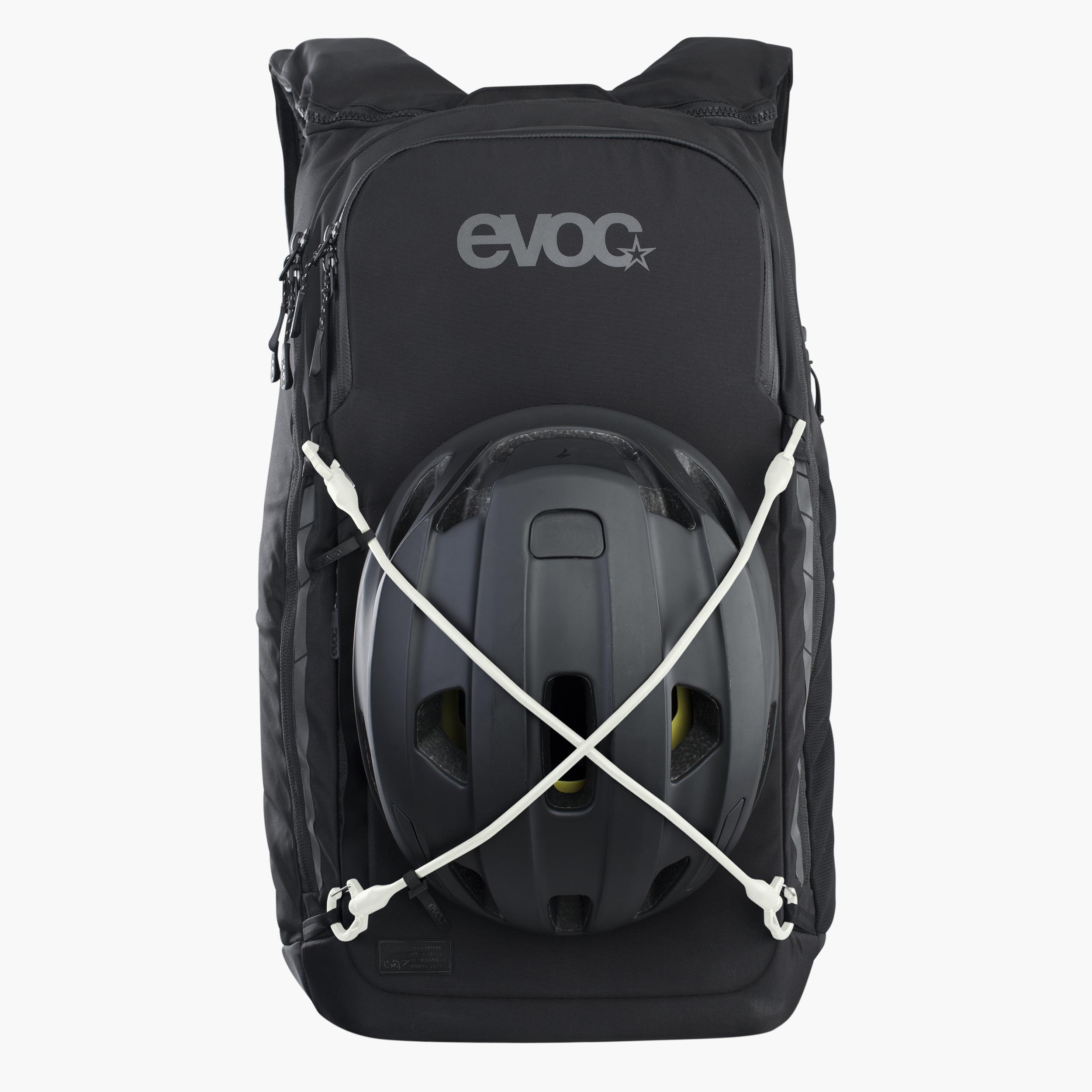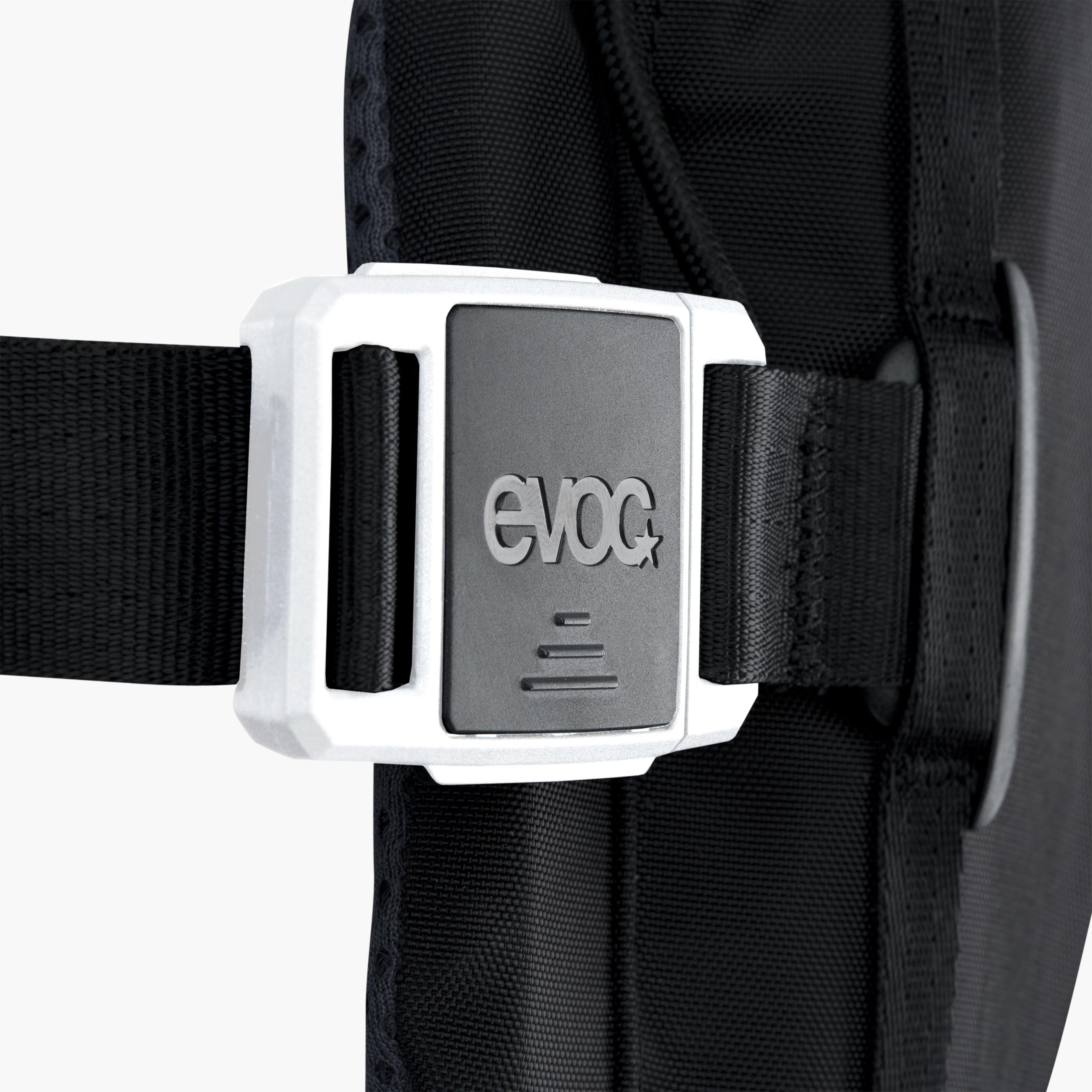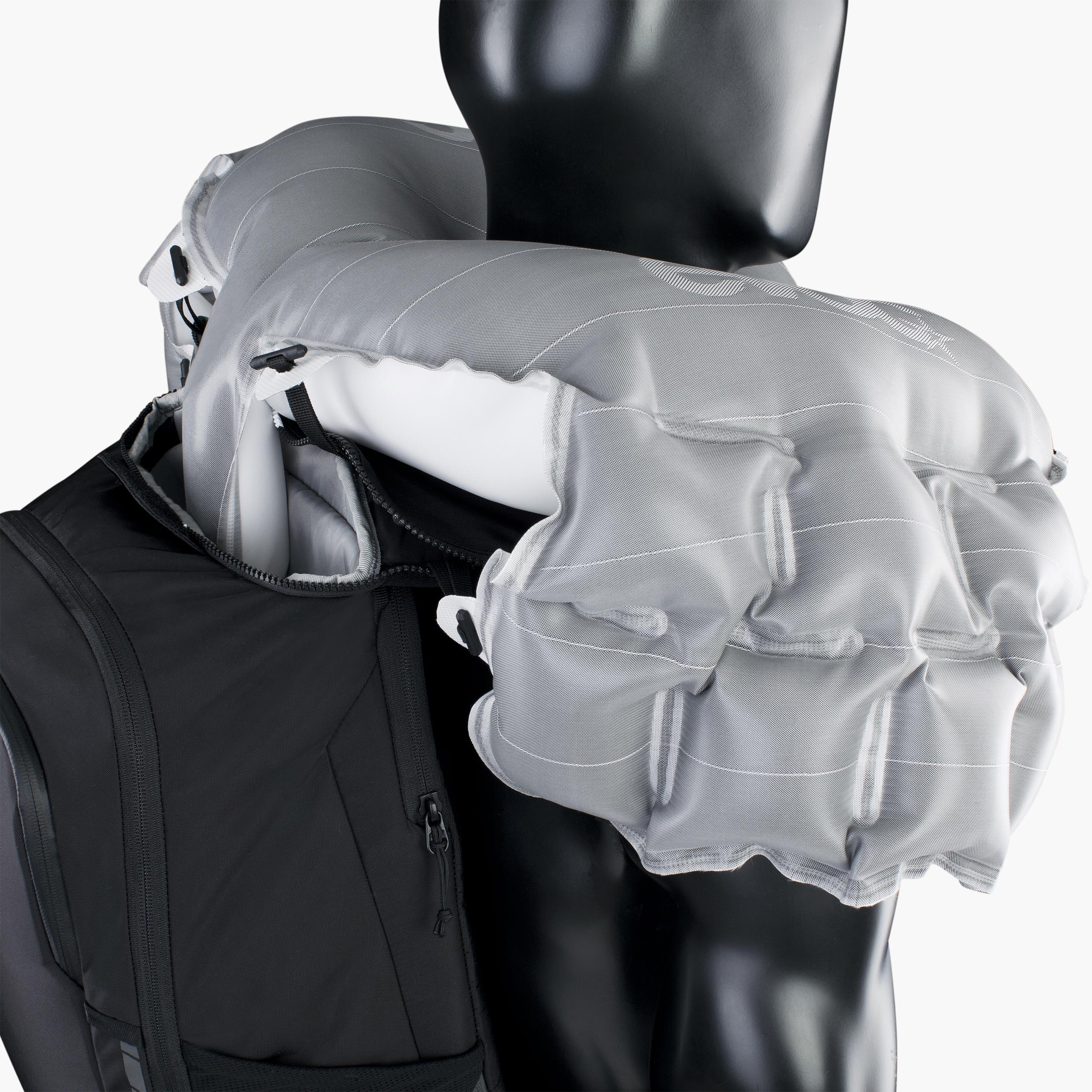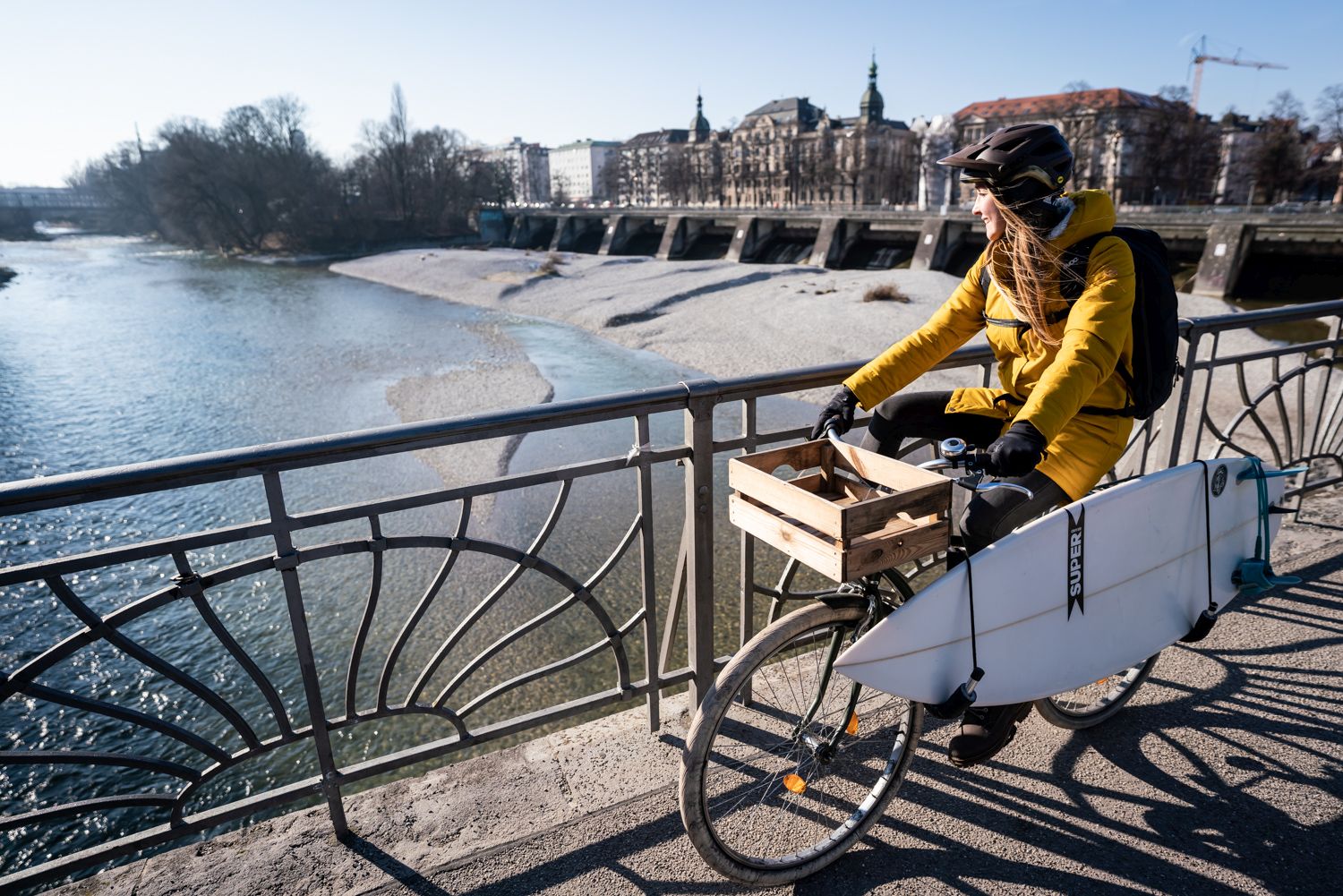 COMMUTE PRO 22: Commuting-backpack with back protector
Always have everything on you and be well protected at the same time: The backpack with integrated LITESHIELD PLUS BACK PROTECTOR is the ideal companion and transport solution for inner-city traffic. The perfect compartment management, including a separate laptop compartment, organizes your everyday routine on the go and reflective prints offer extra safety through enhanced visibility. Thanks to the cutting-edge ventilation system, your back will remain dry even on the hottest summer commute.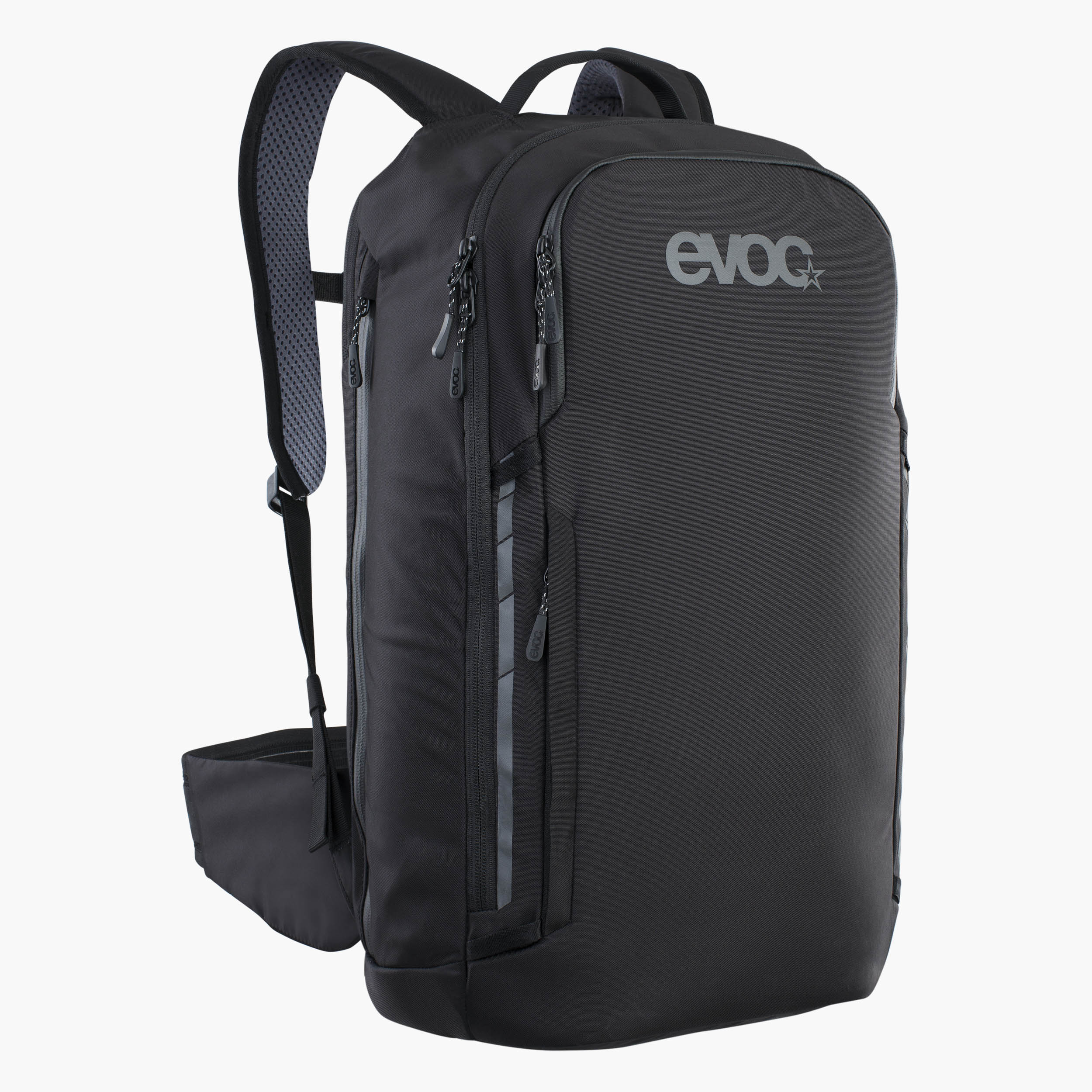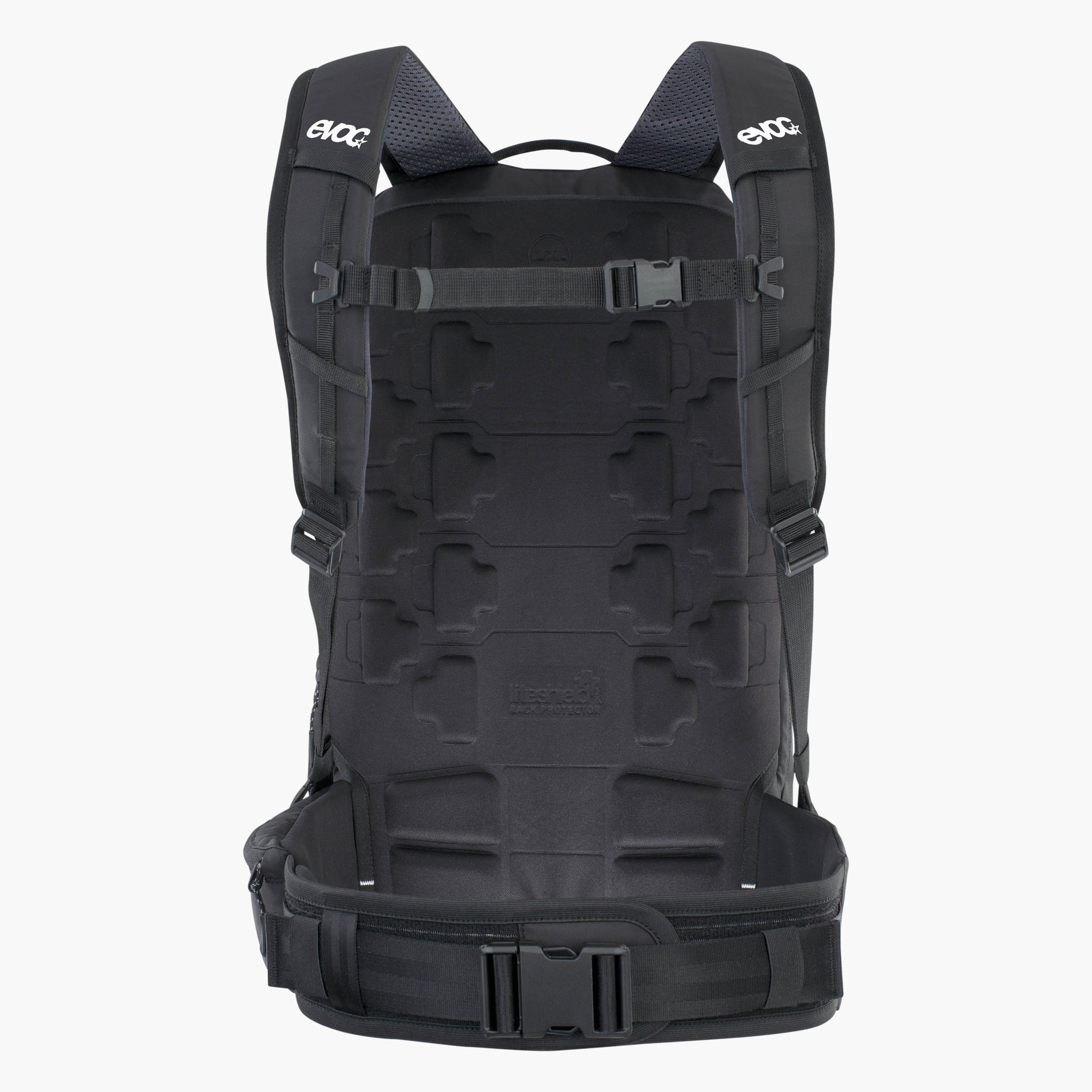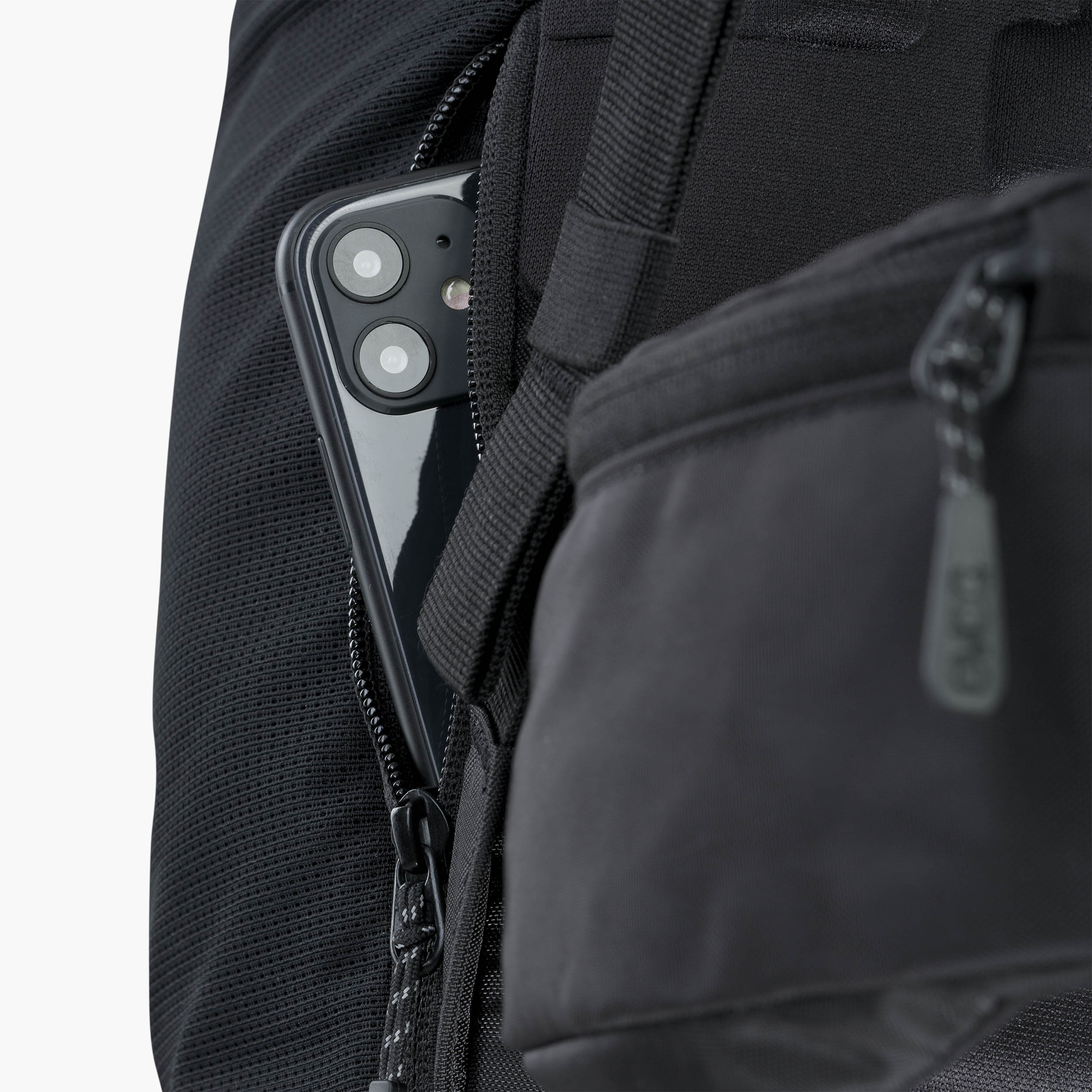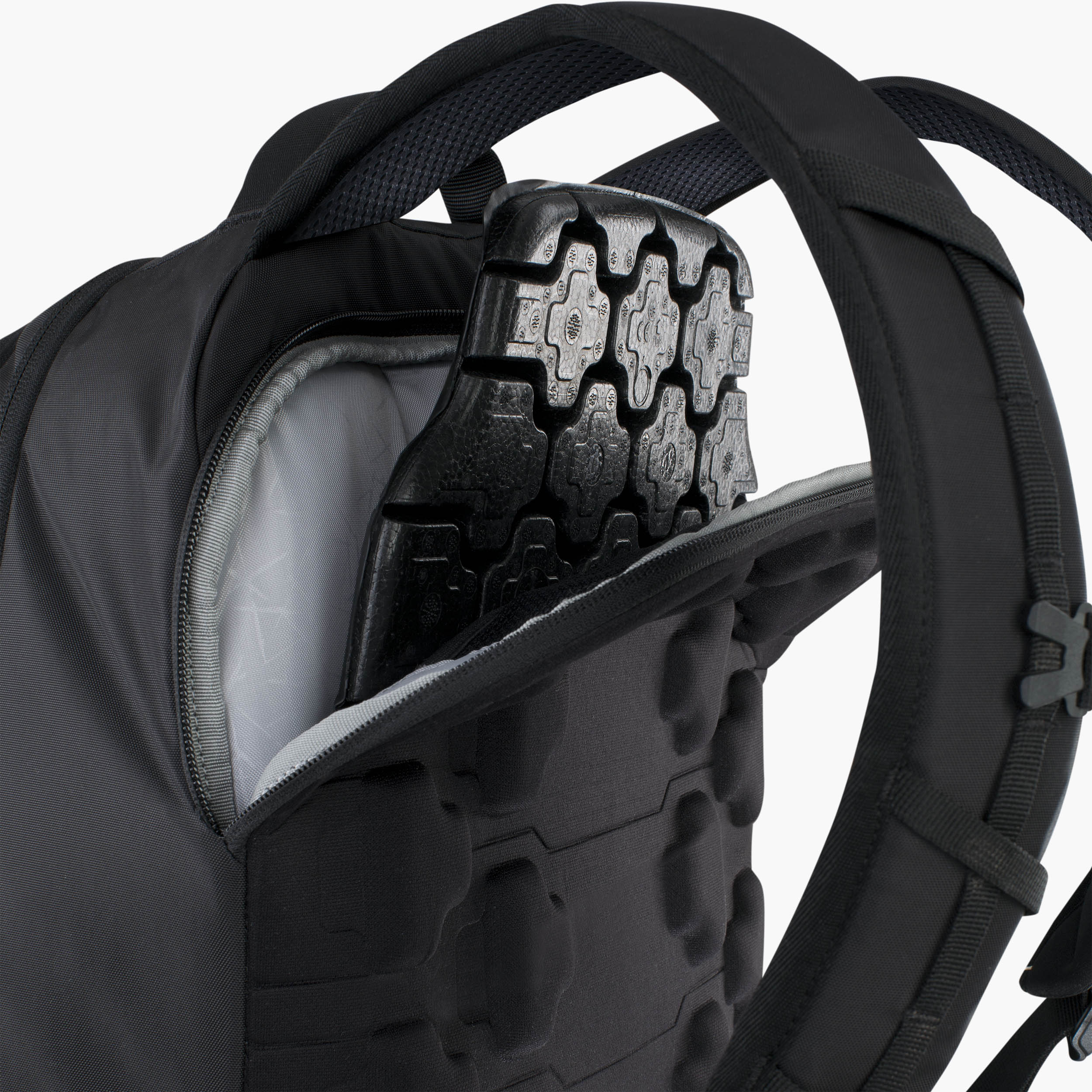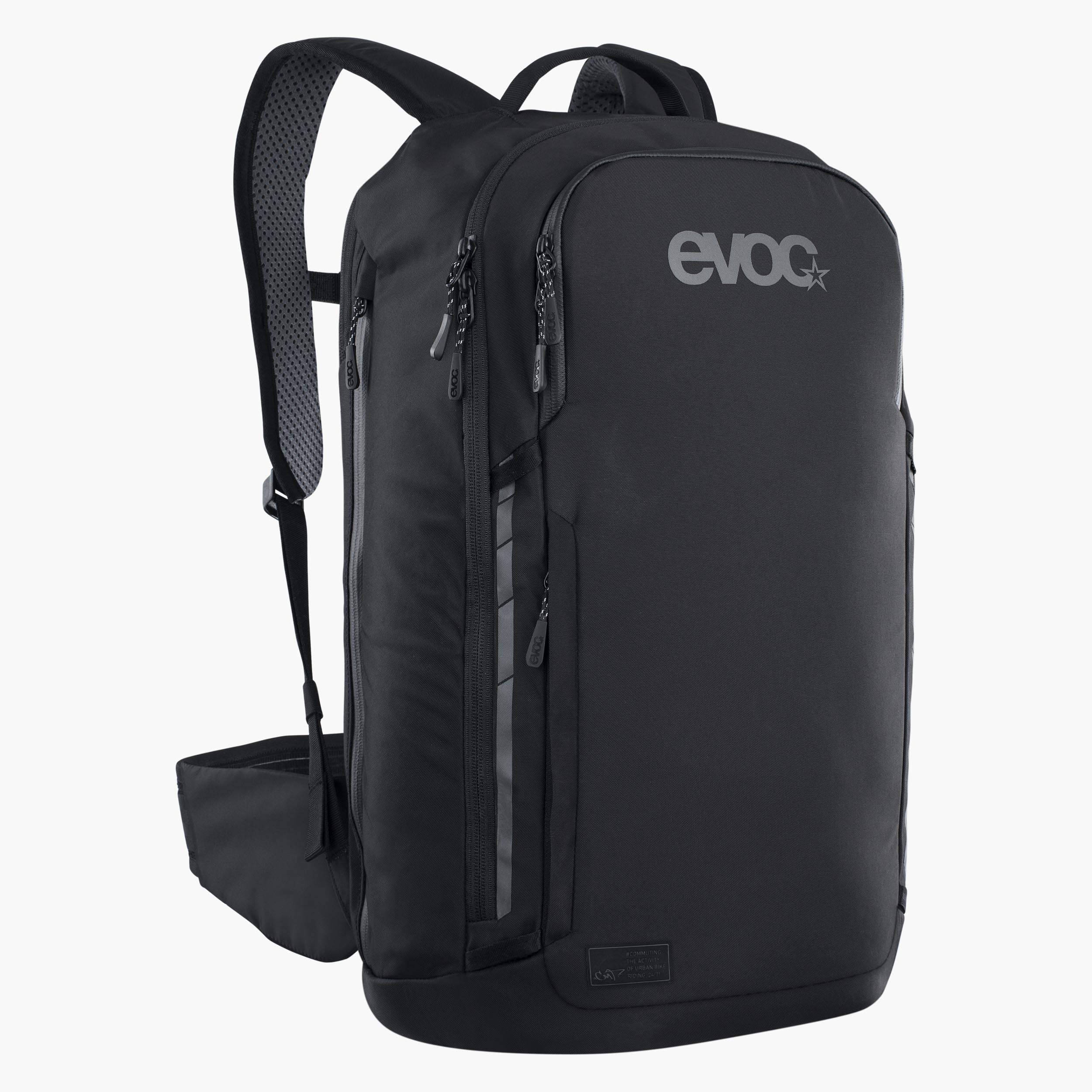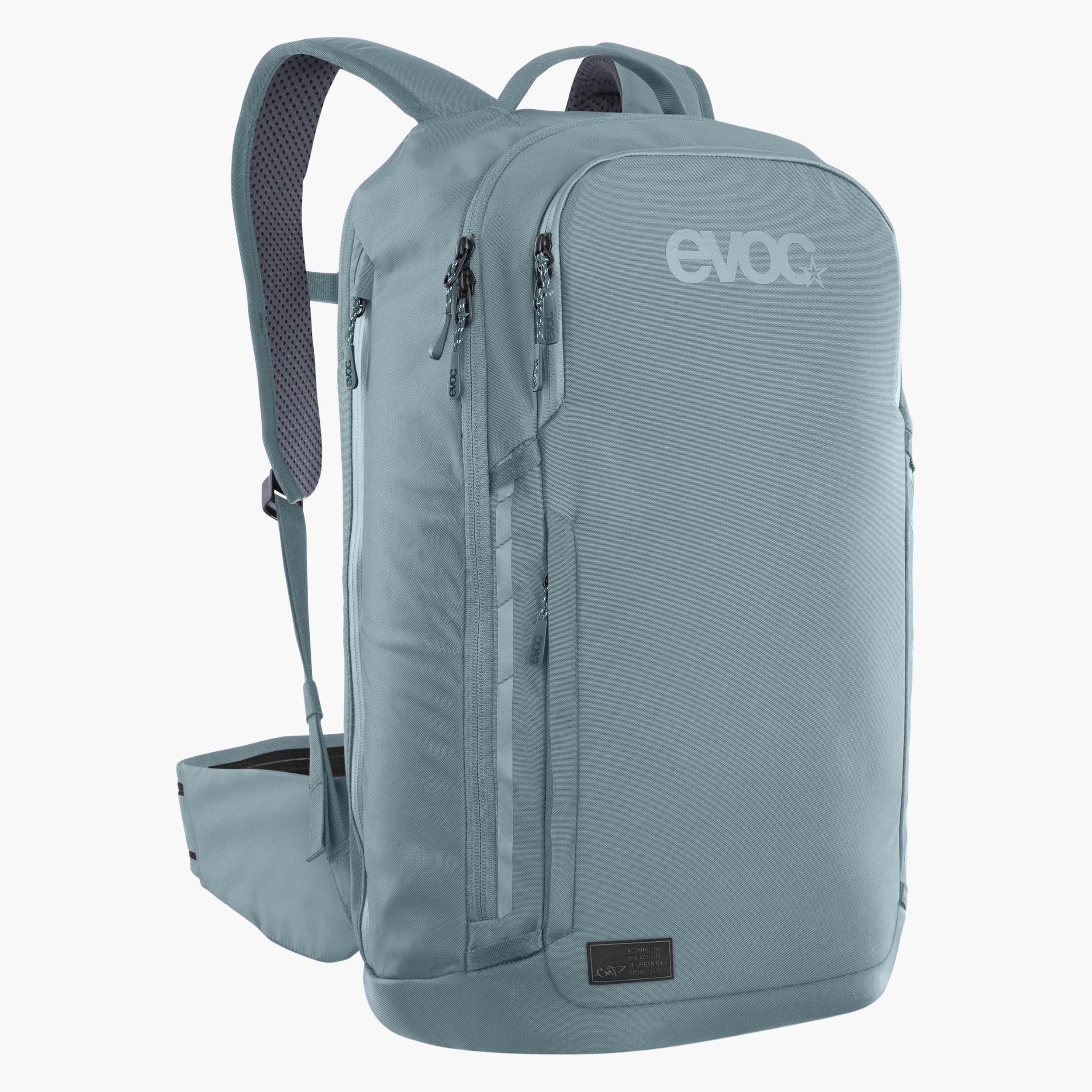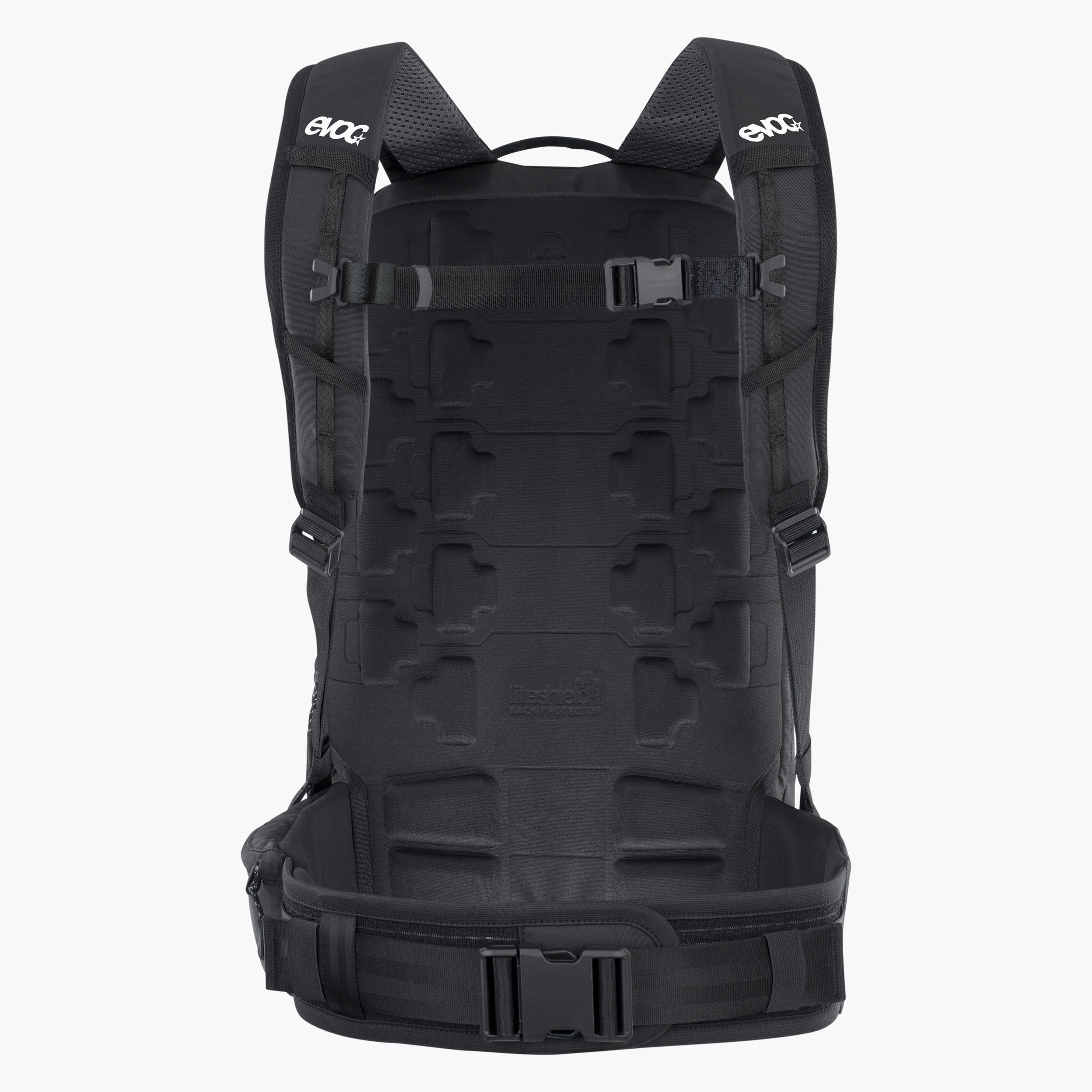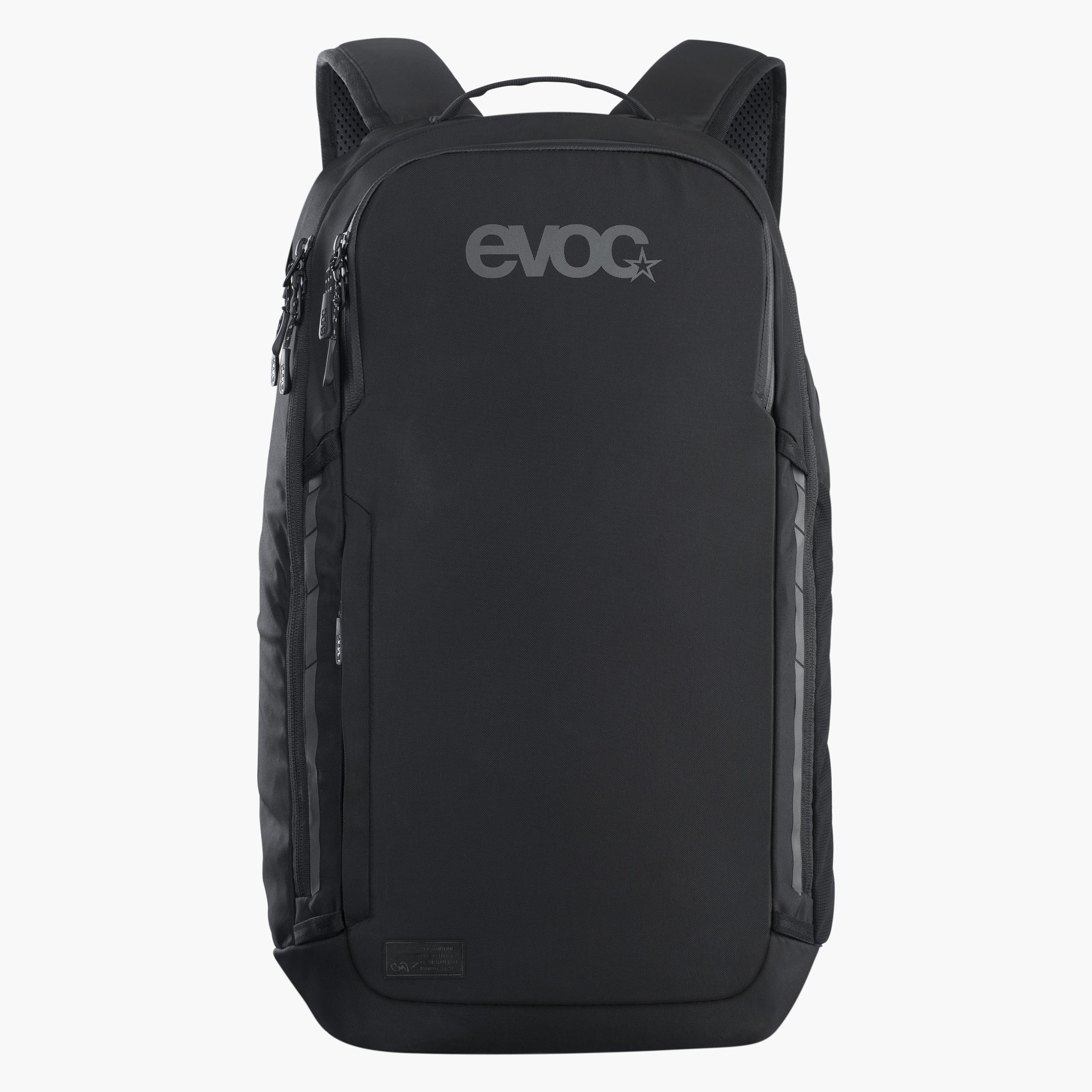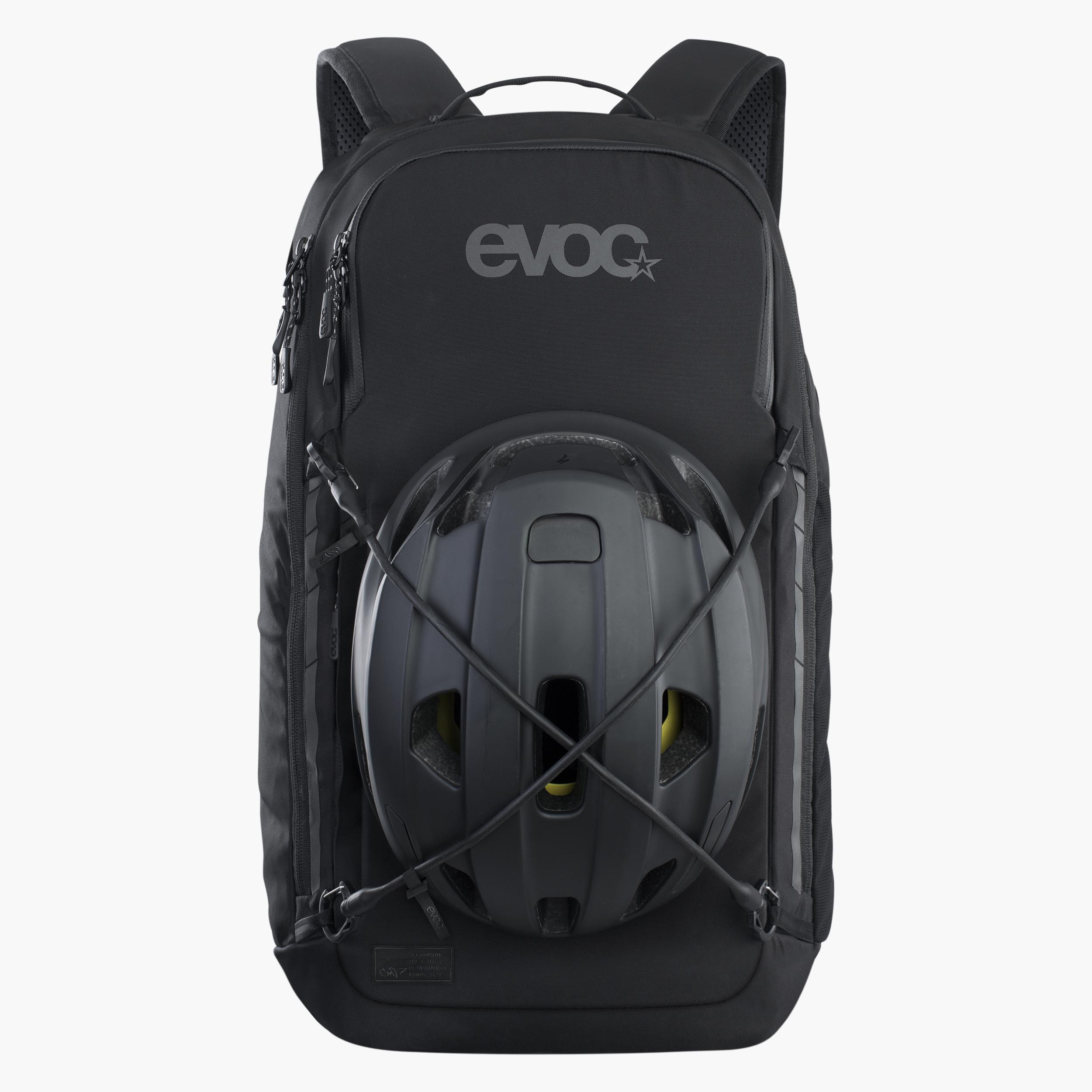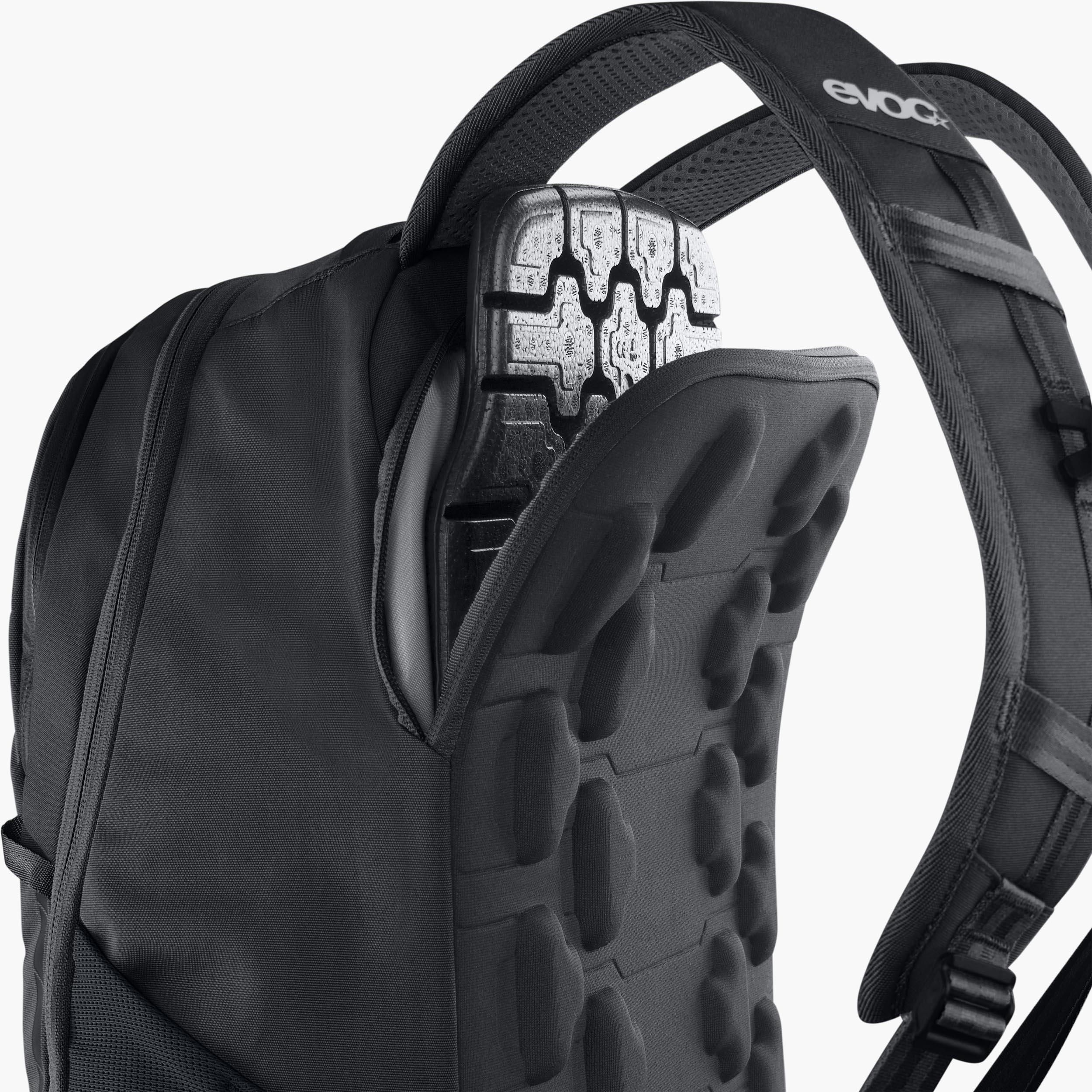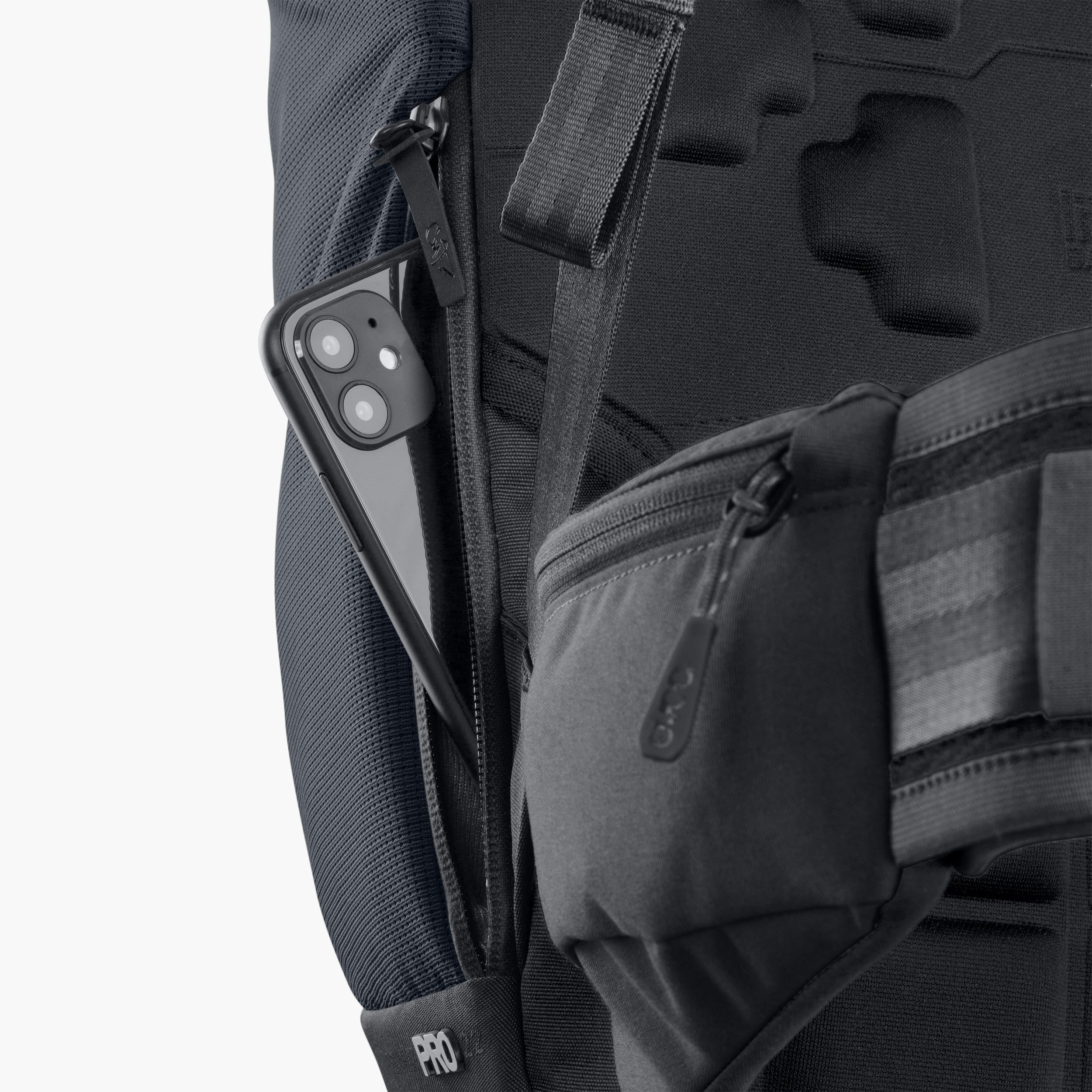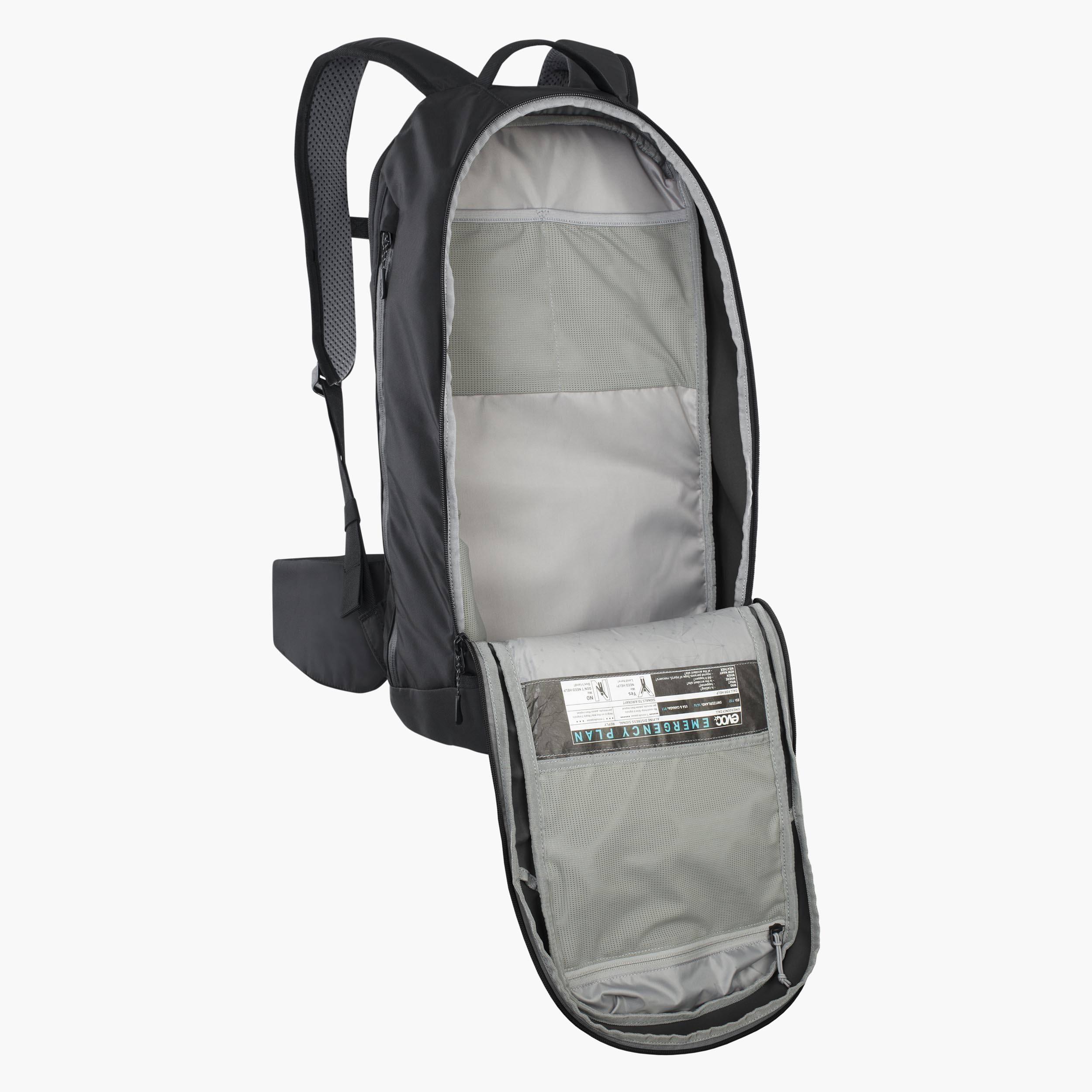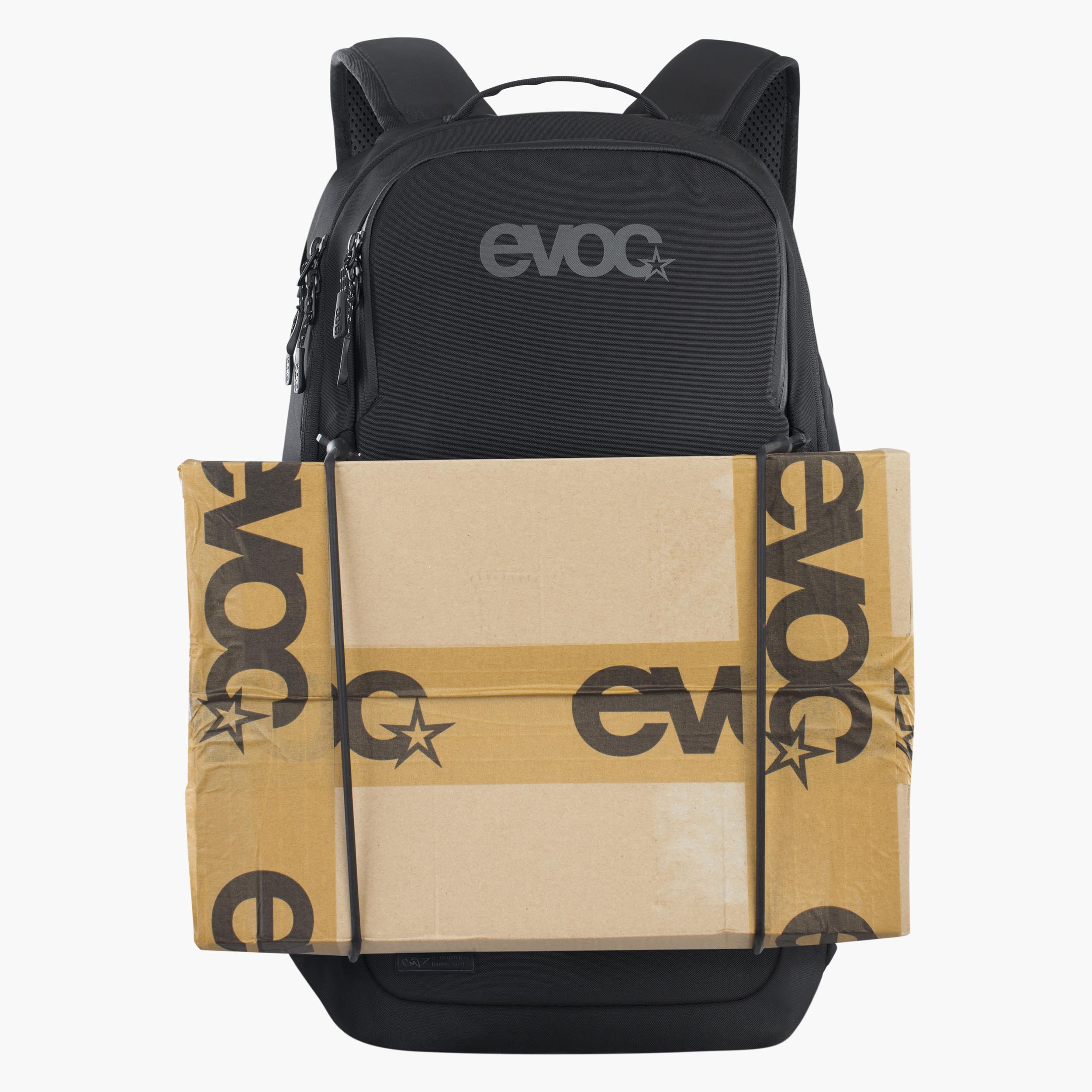 COMMUTE 22: all-round transport backpack
The spacious all-round talent for bike commuting: With a volume of 20 liters and its slick design, the backpack is a well-organized companion for your daily rides through the city. The wide-opening main compartment provides quick access to all the contents at all times. The 3D-molded back portion offers perfect ventilation as well as an optimum of comfort. Special prints reflect car lights, hereby enhancing safety in urban traffic.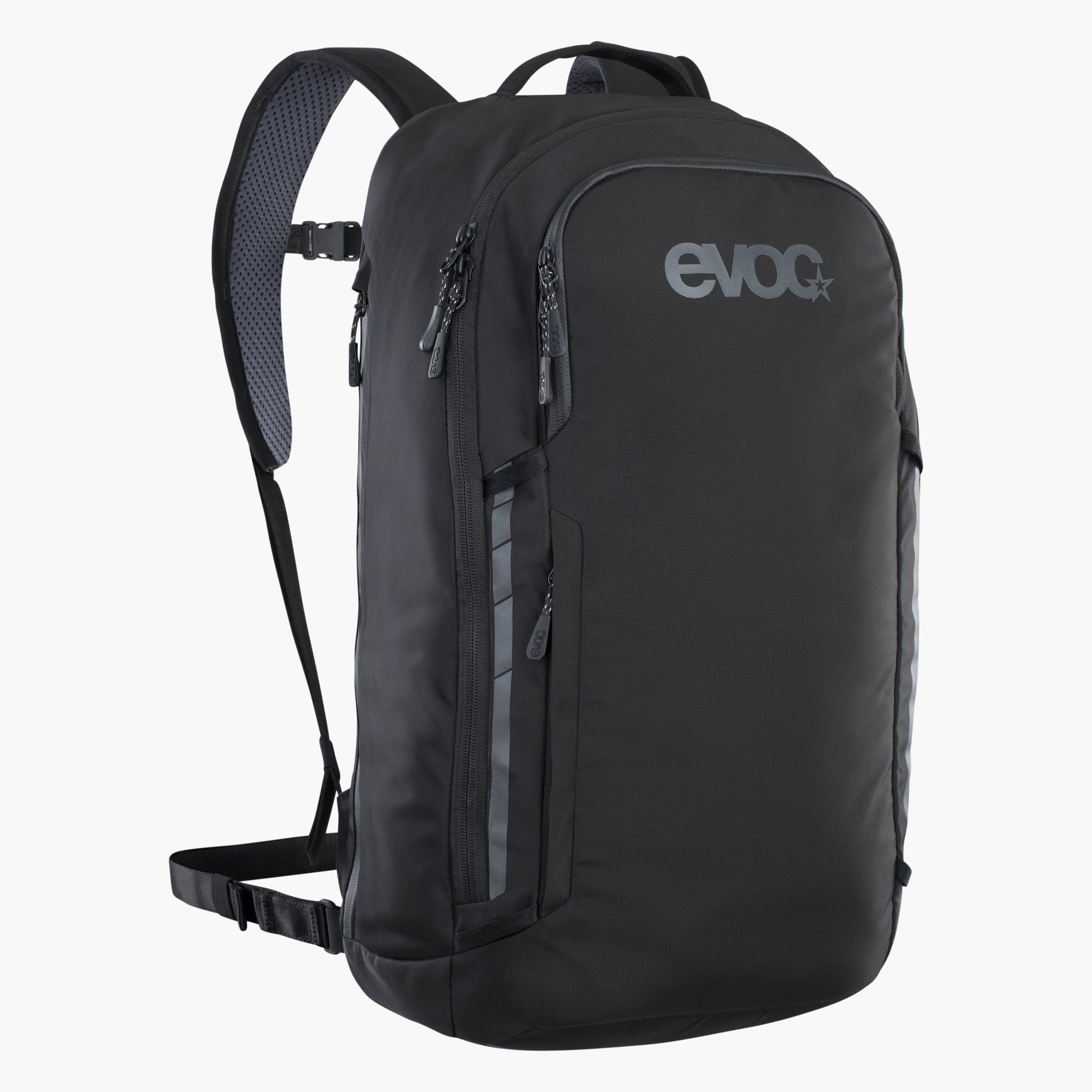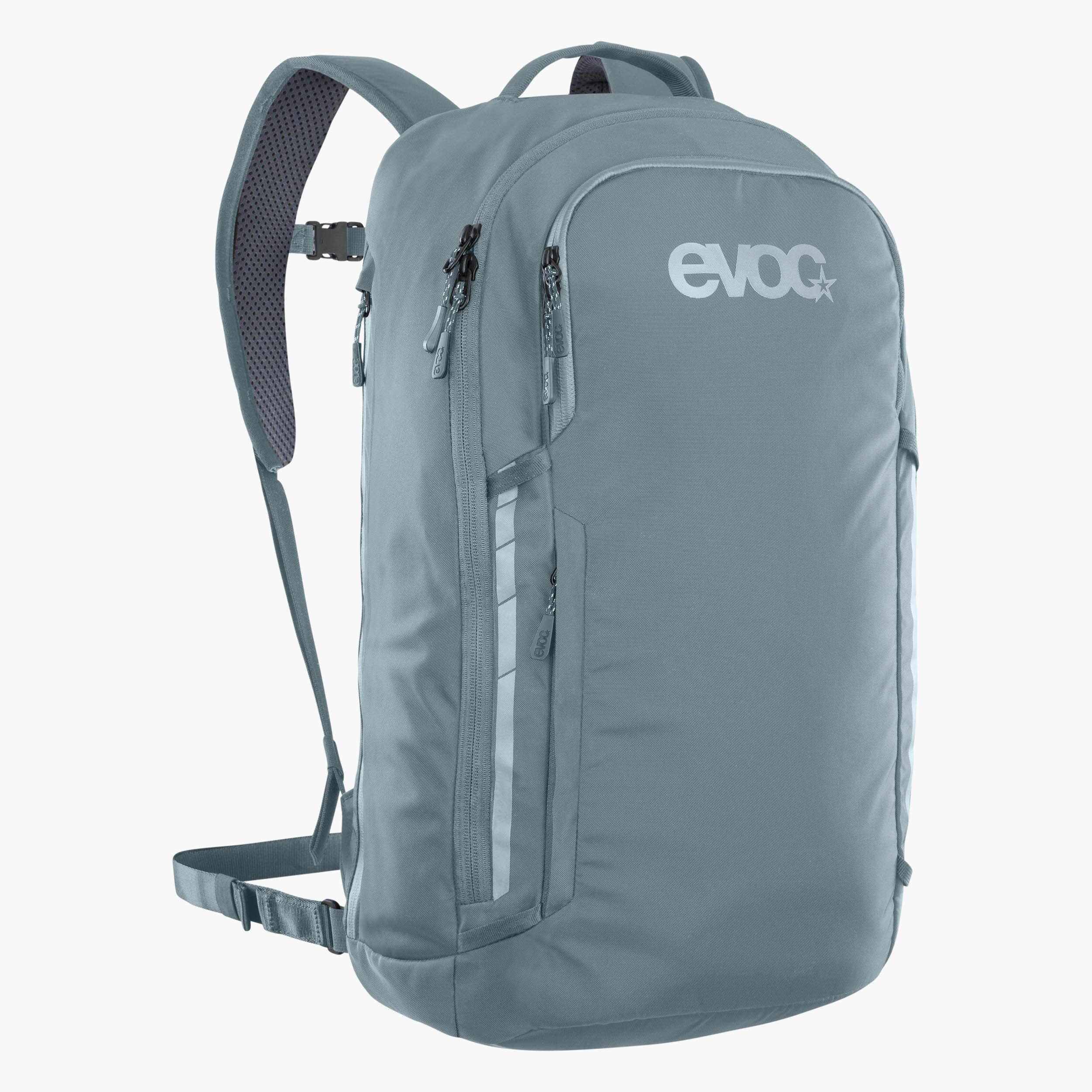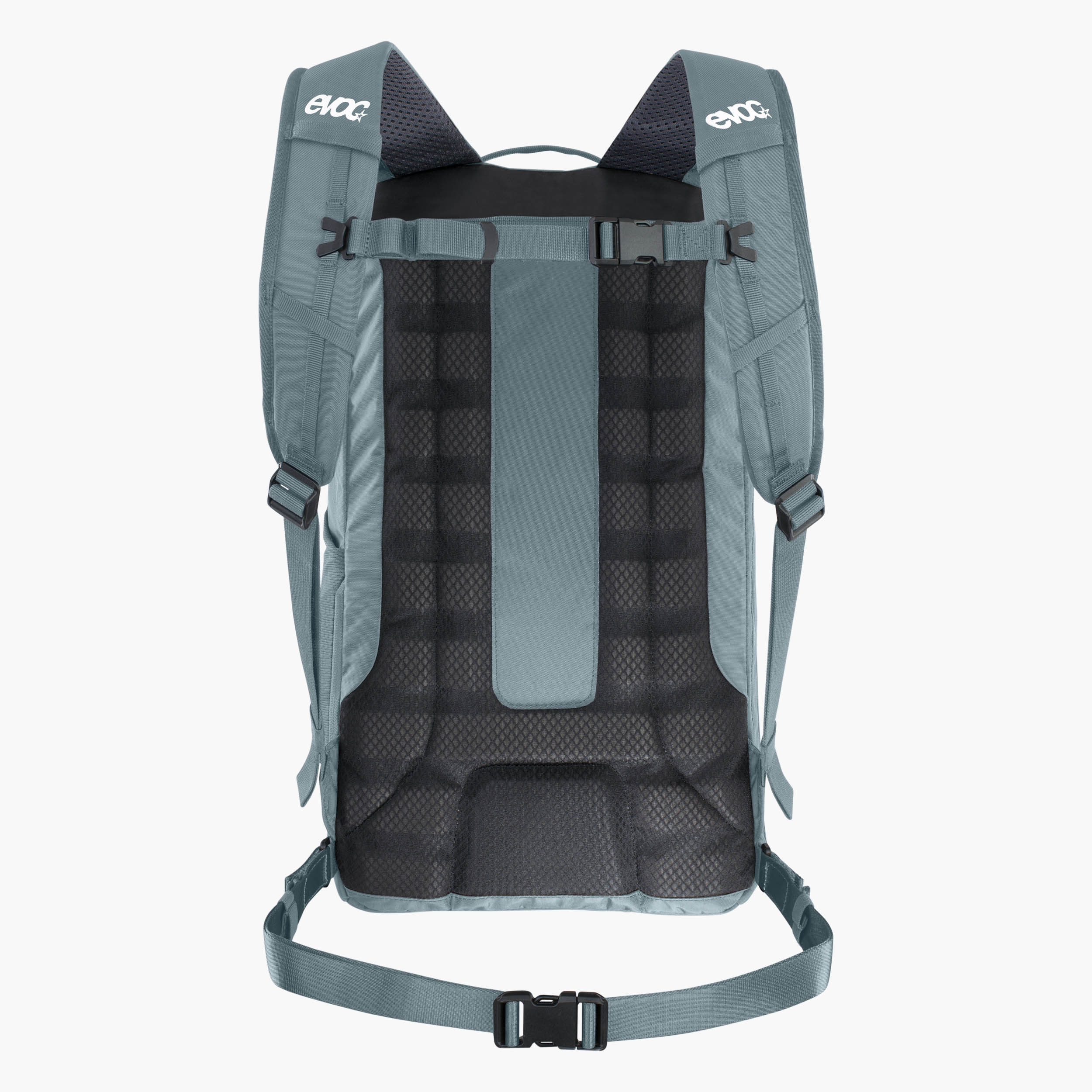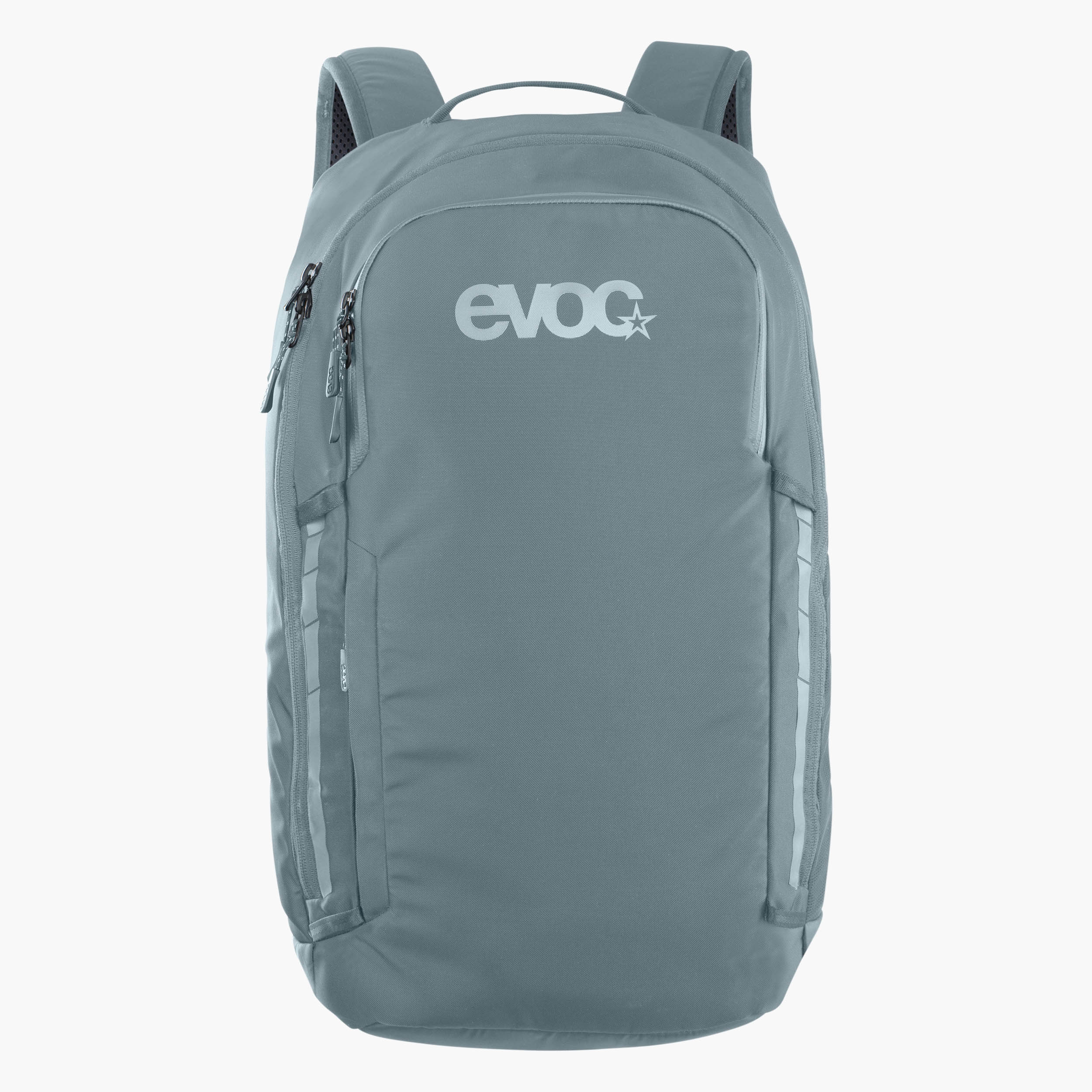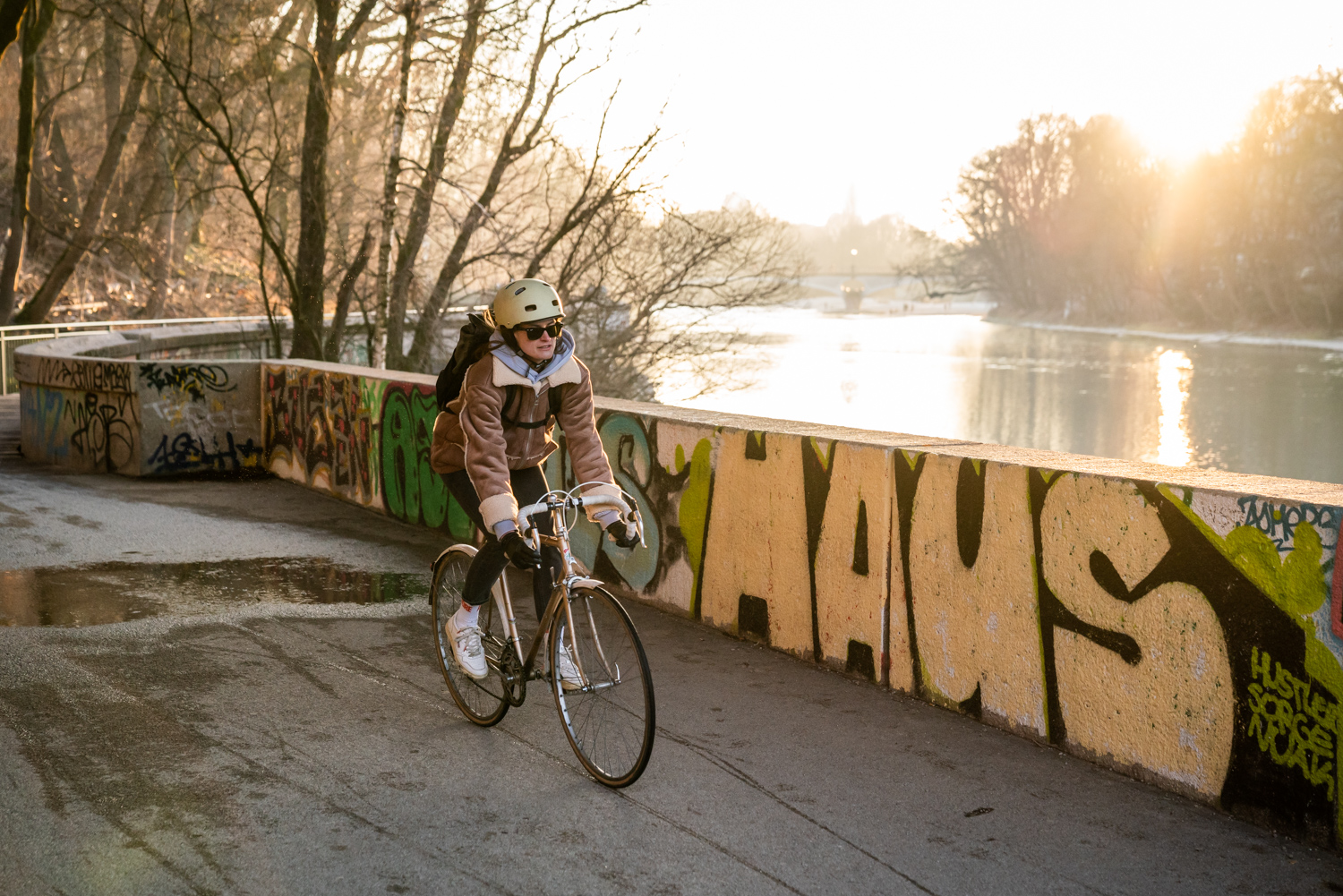 EVOC-COMMUTING-COLLECTION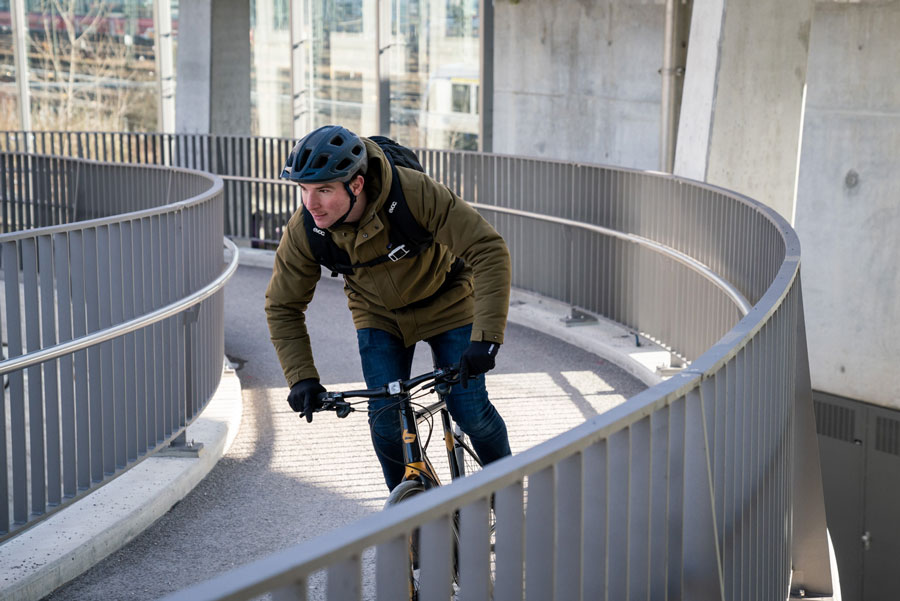 COMMUTING
Mobility, especially in urban areas, is changing rapidly. Congestion of motor vehicle infrastructure in cities, growing environmental awareness and a mega trend towards a healthier lifestyle are facilitators of this change.
Poor bicycle infrastructure fuels fear of accidents and the resulting injuries which is what constitutes one of the main inhibitors of bicycle traffic. This is what sparked EVOC to make bike commuting safer and more comfortable with the products of the COMMUTING line from 2023.