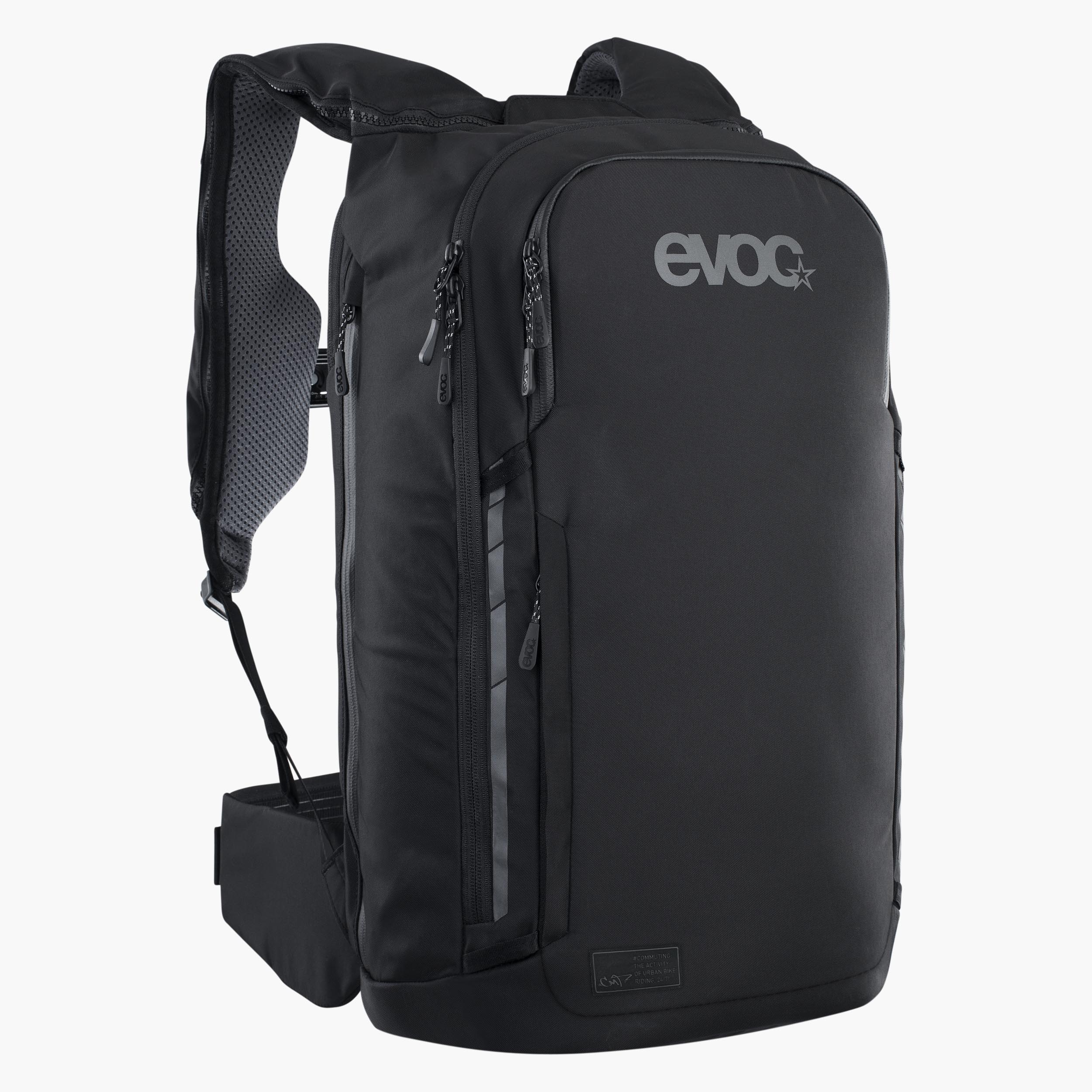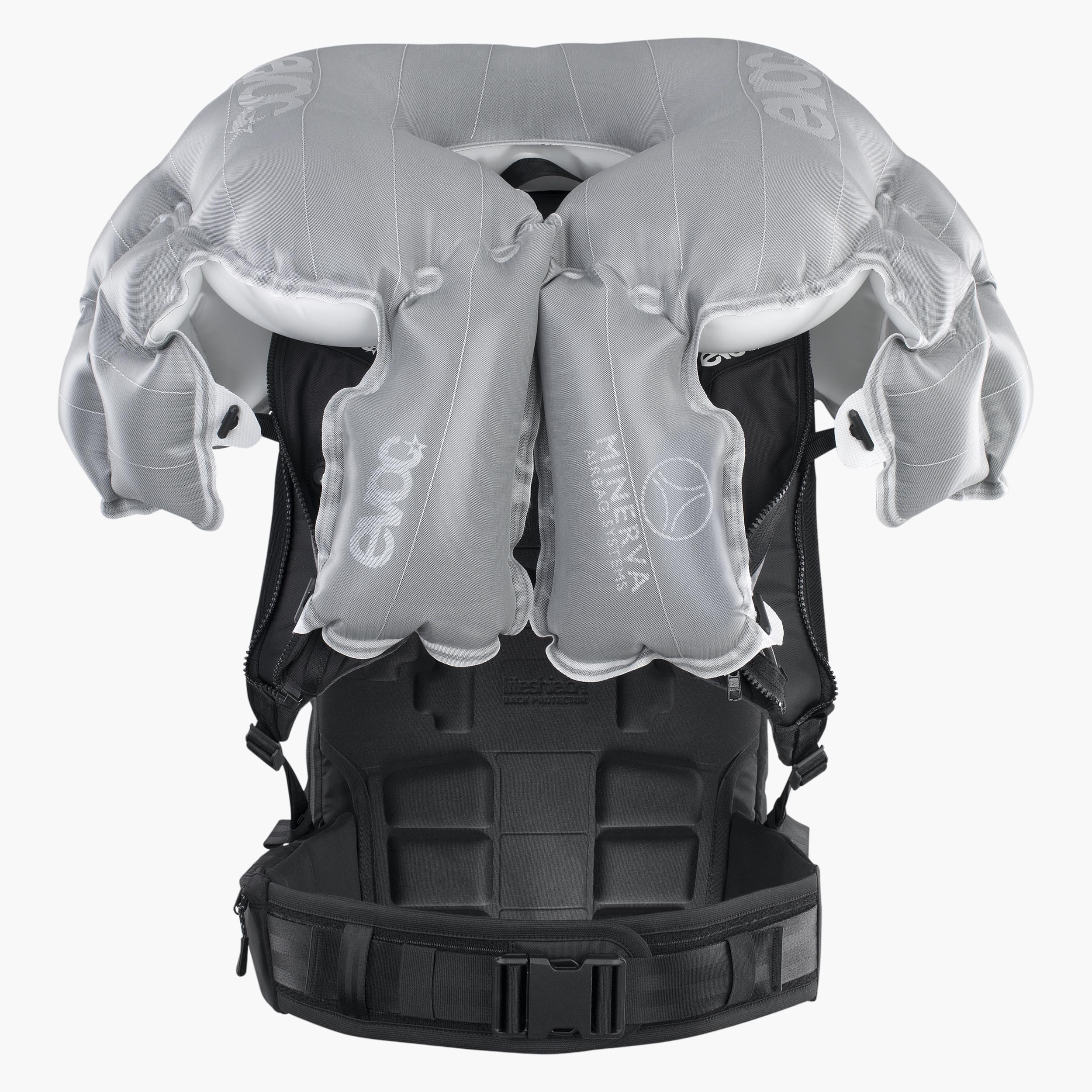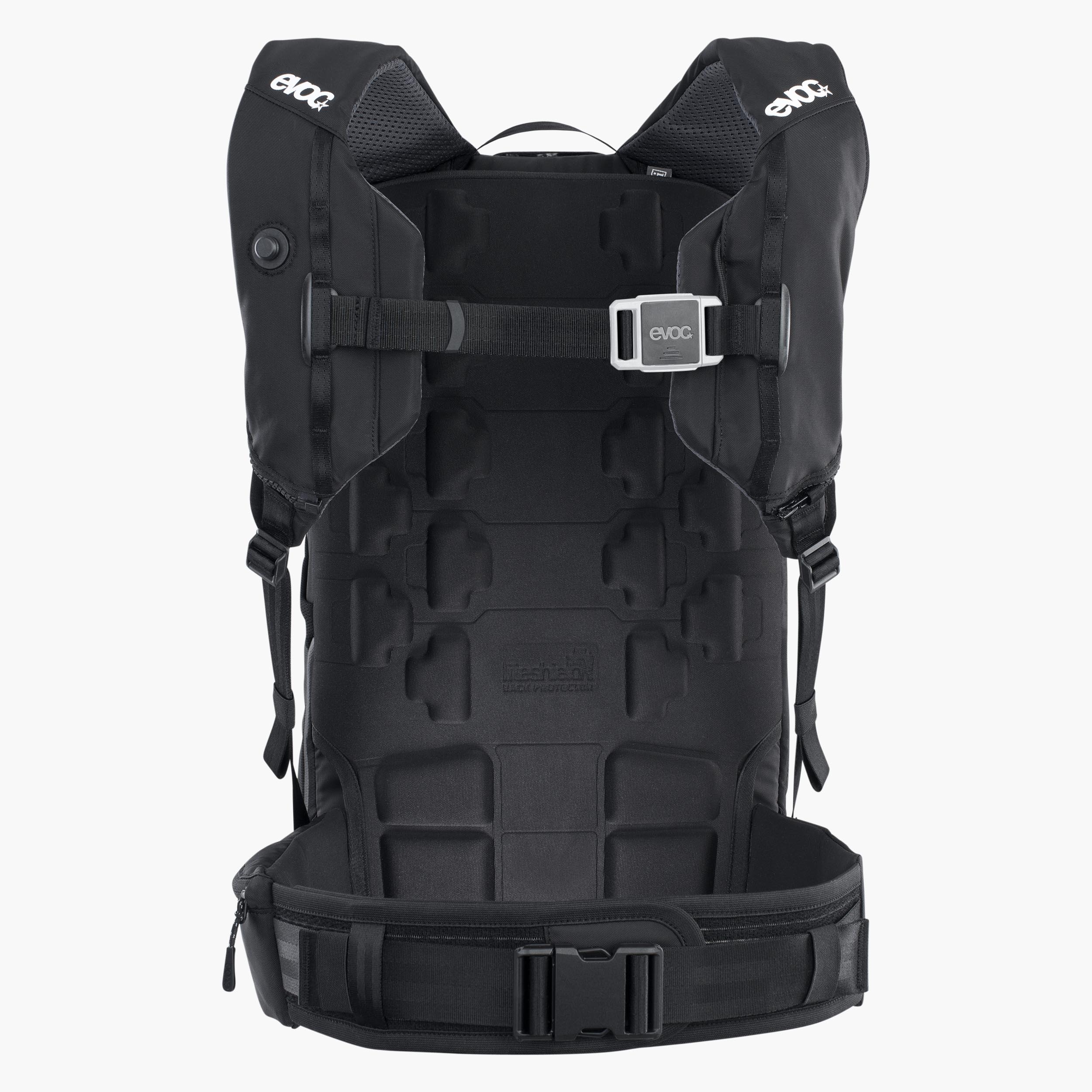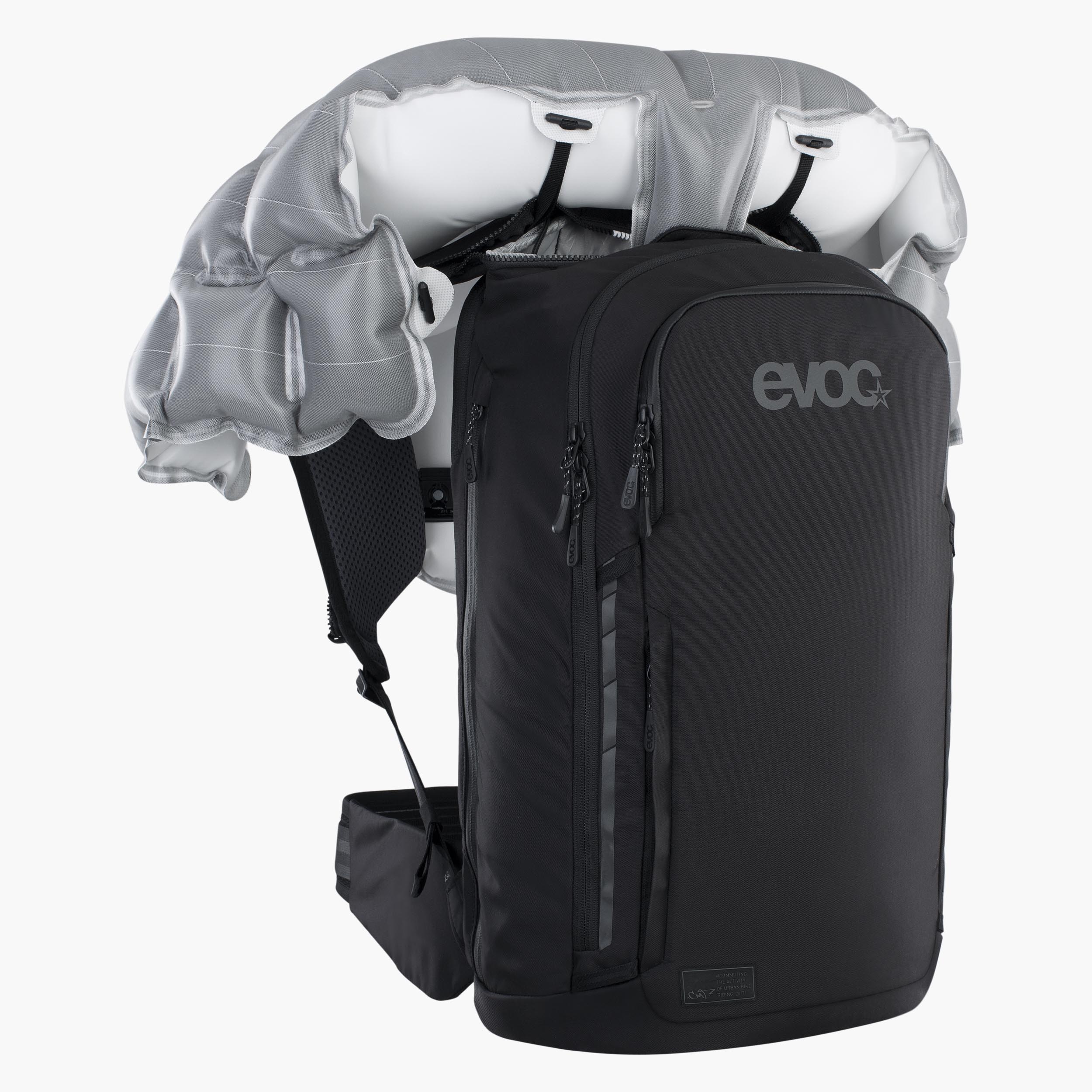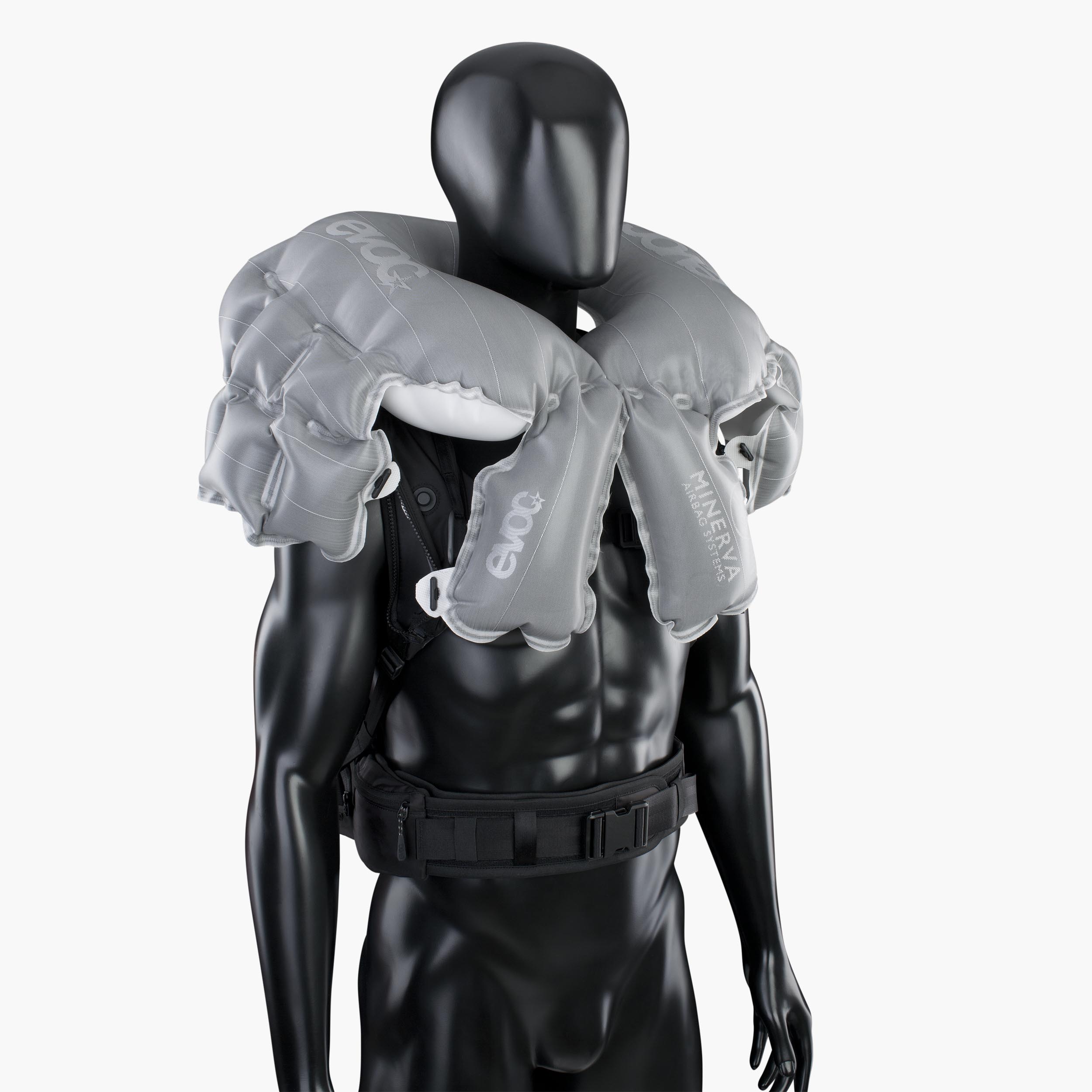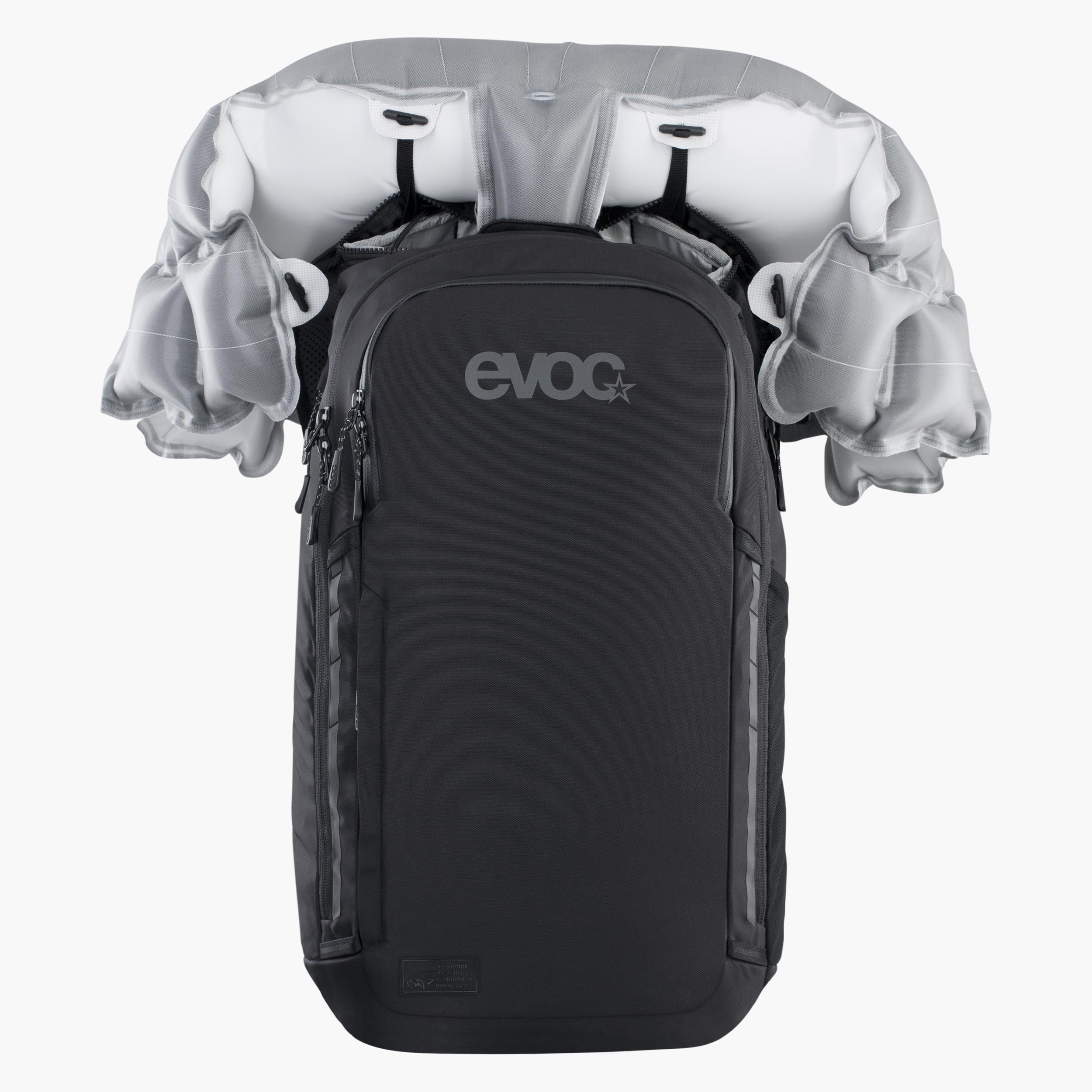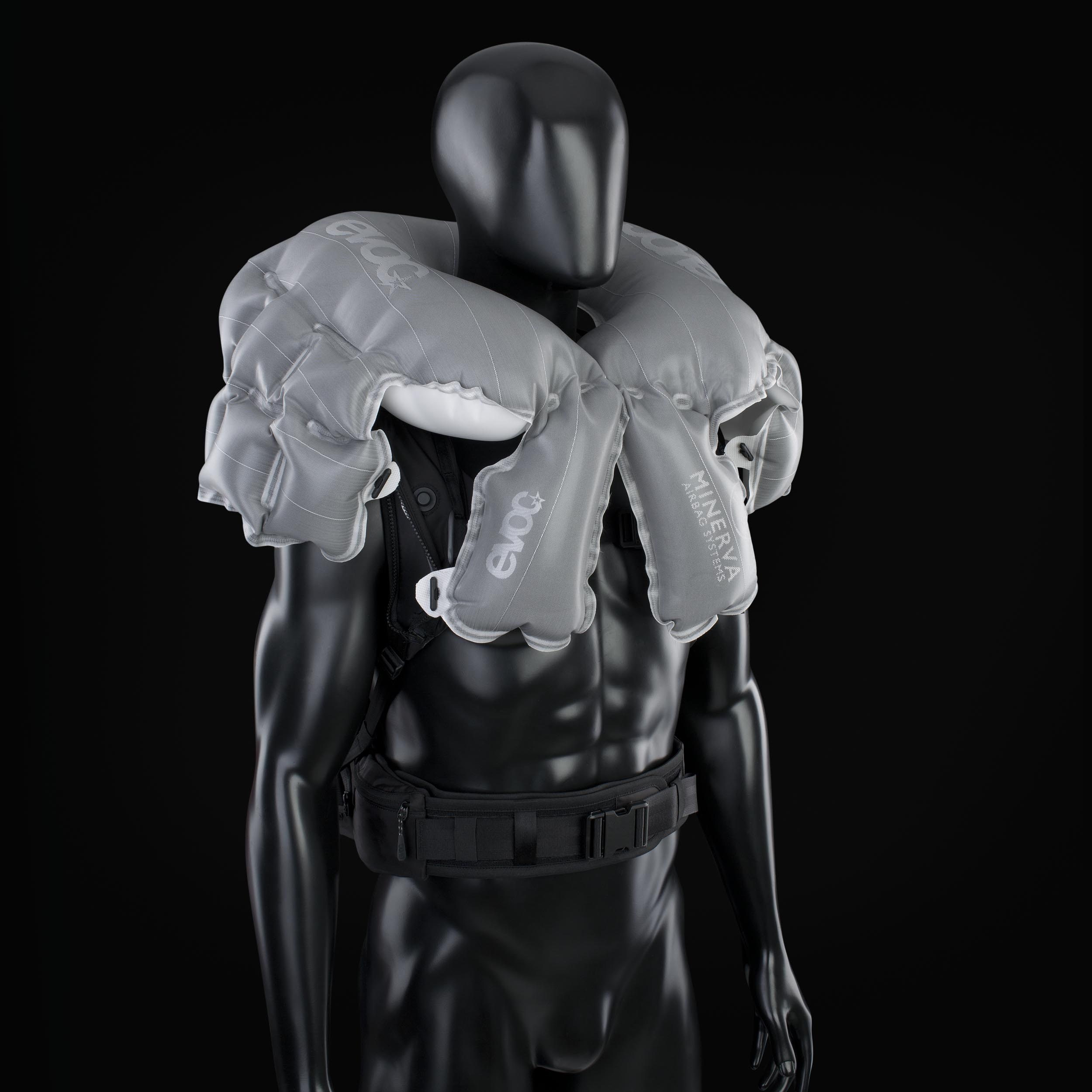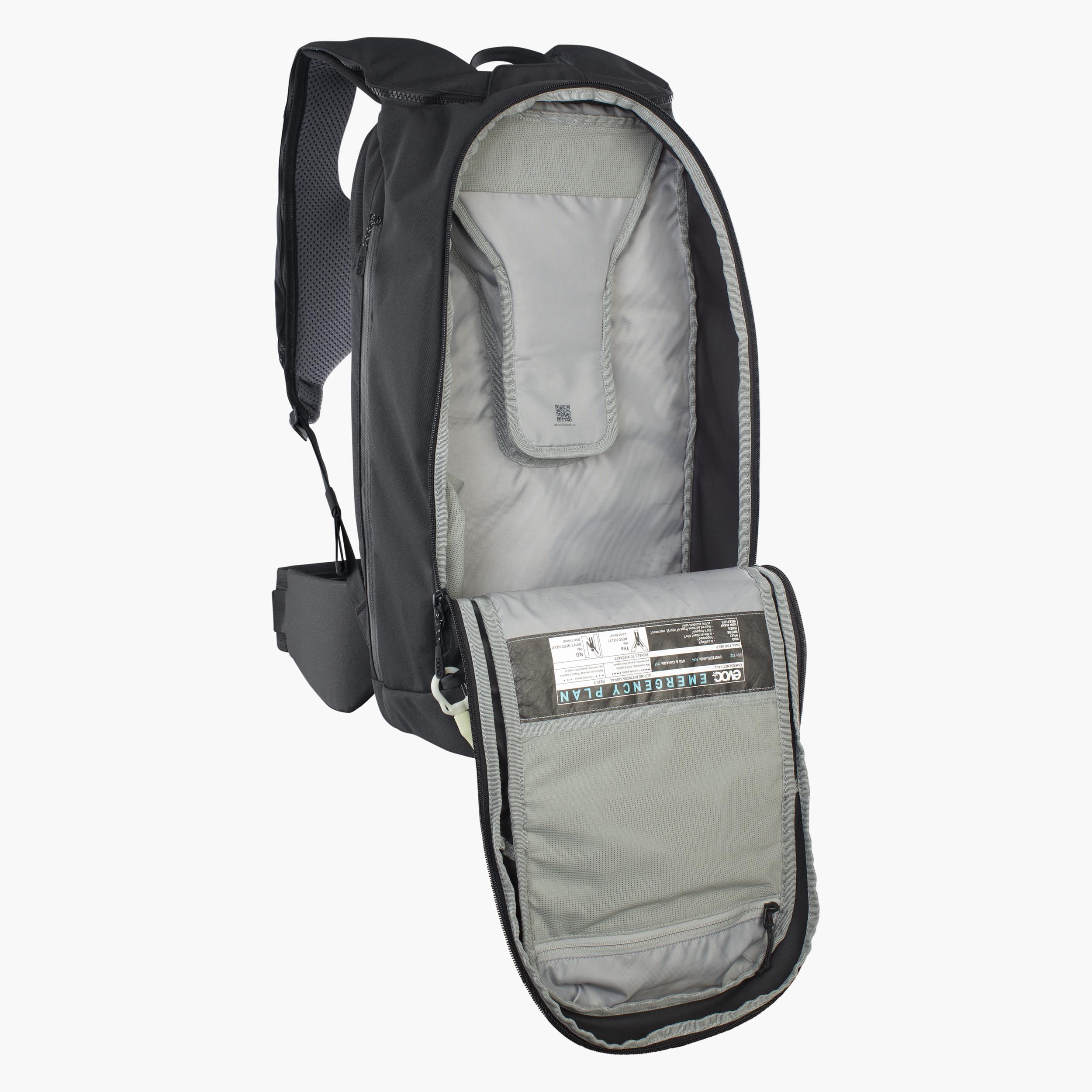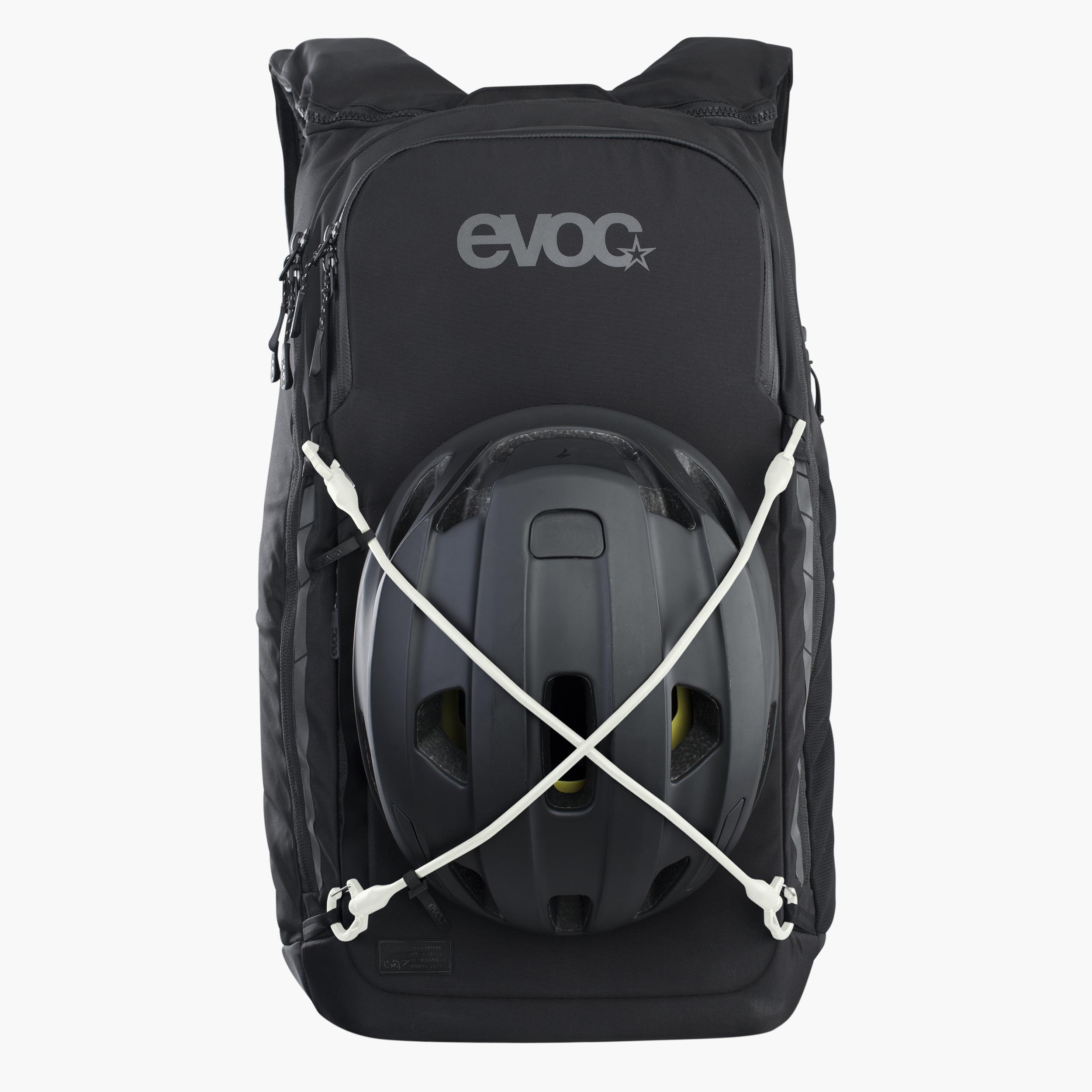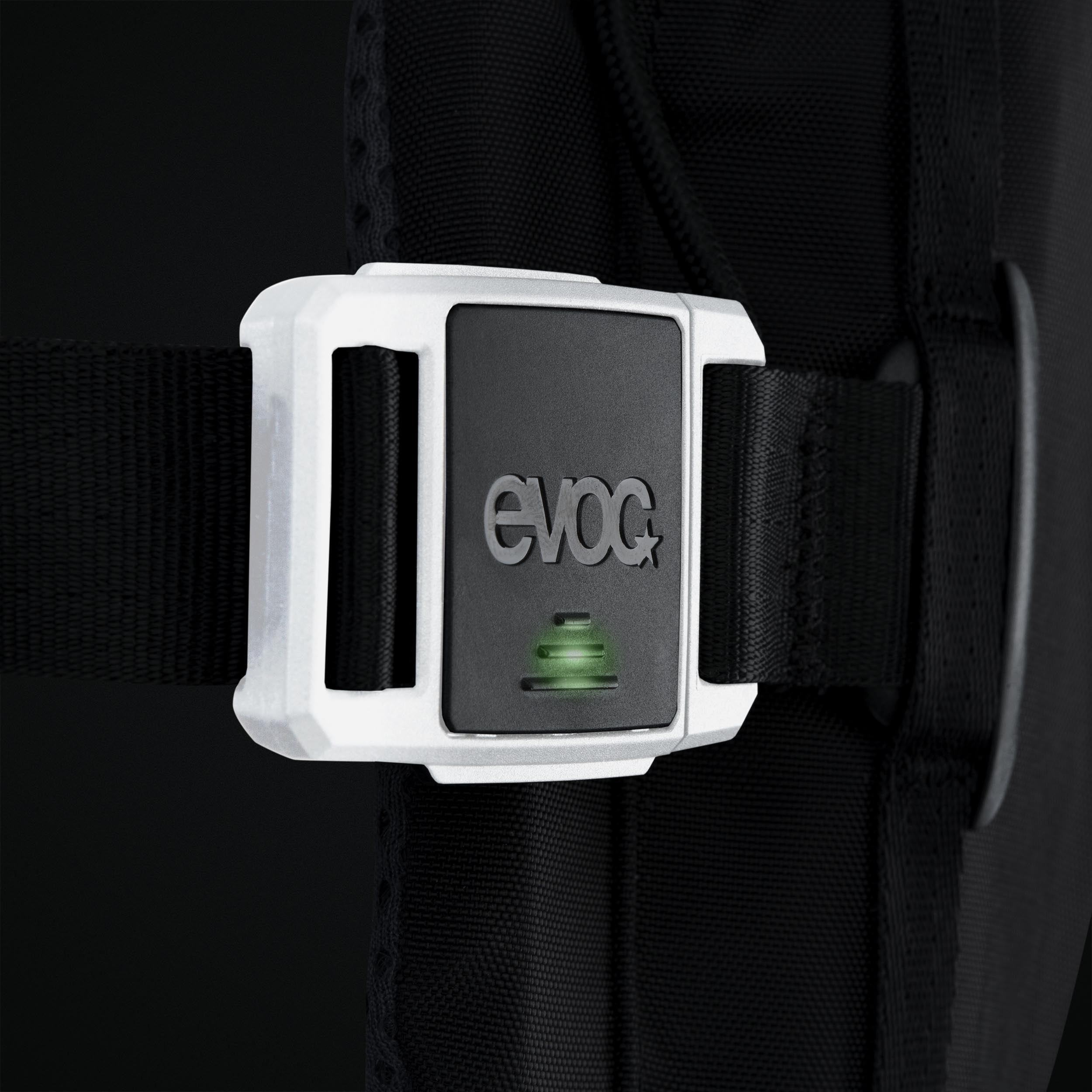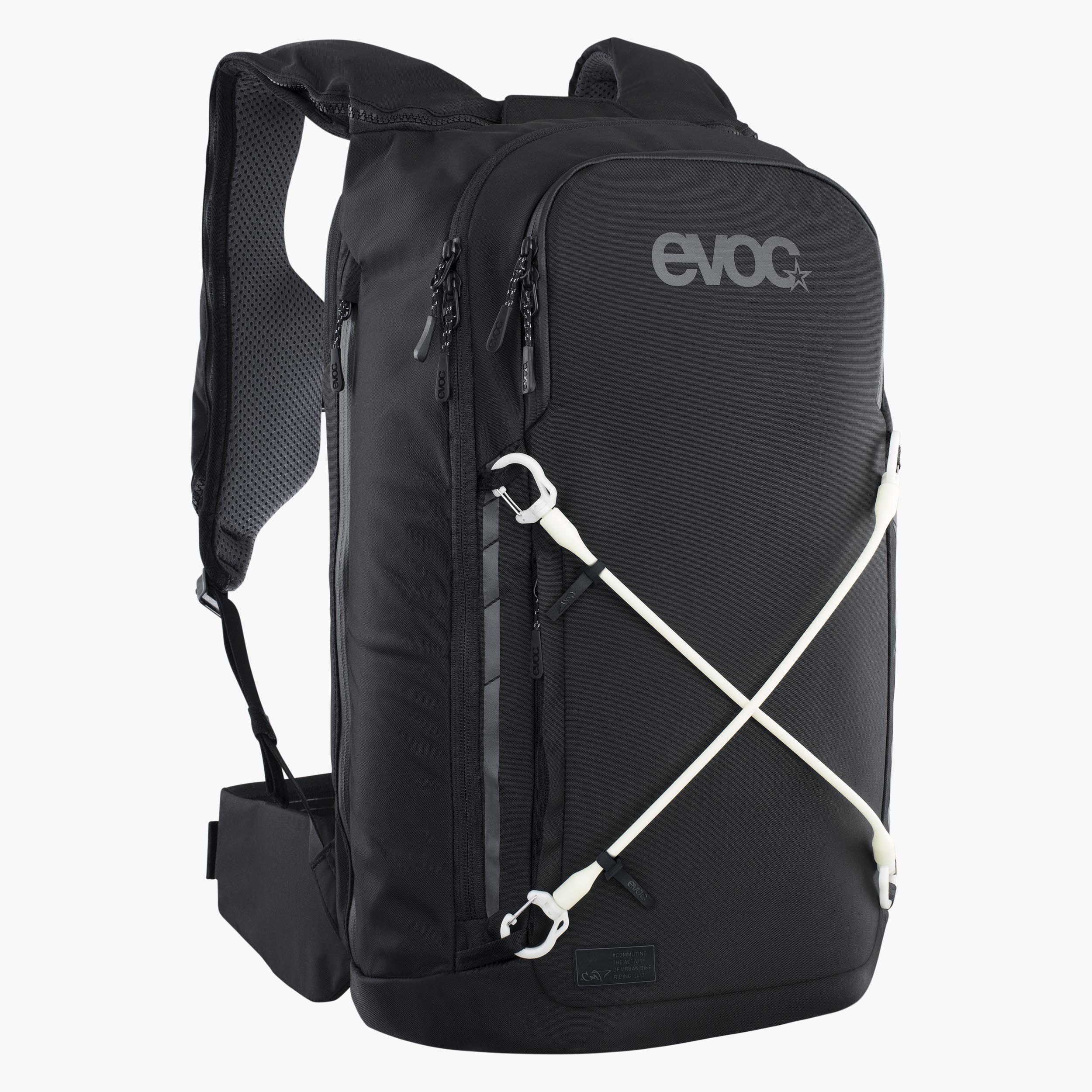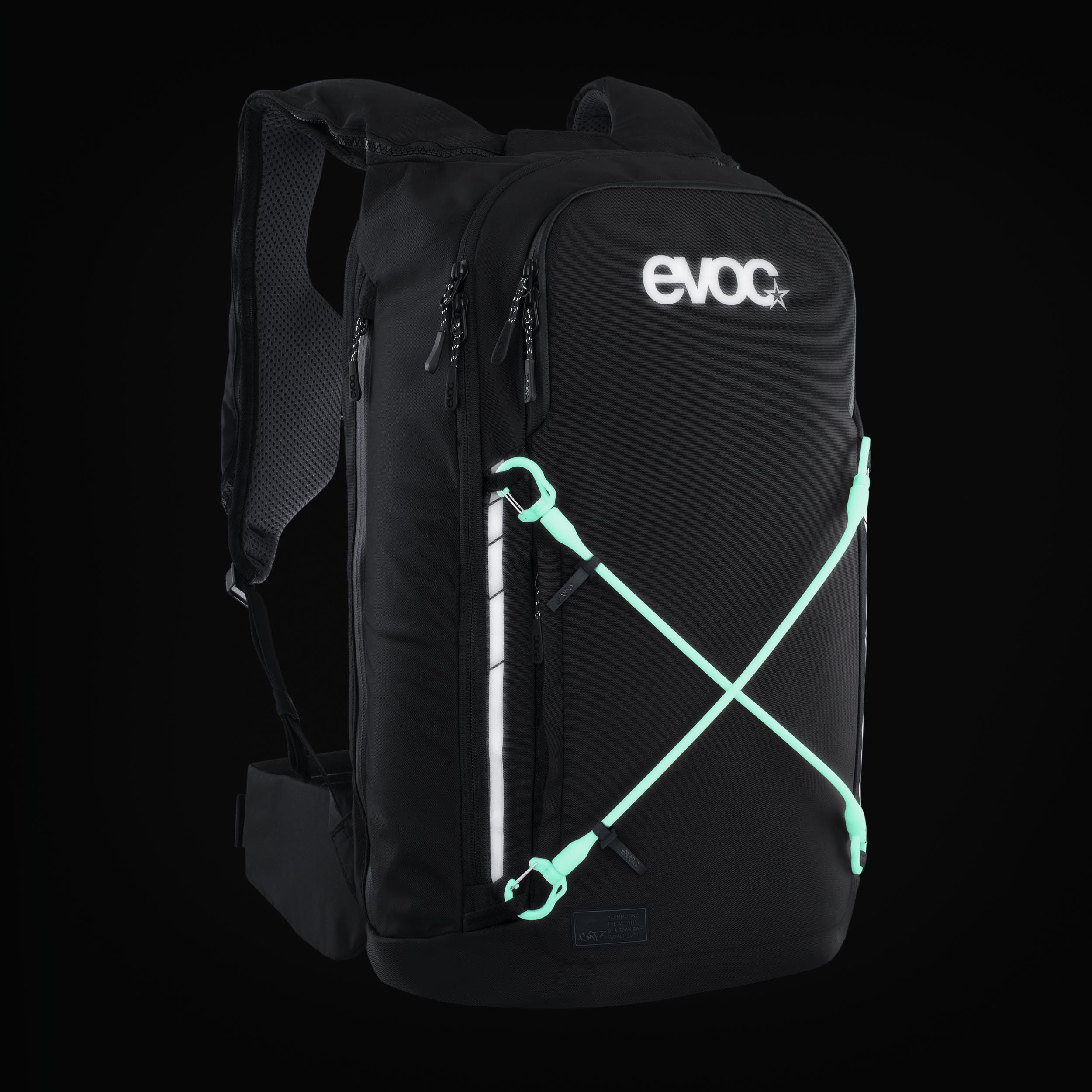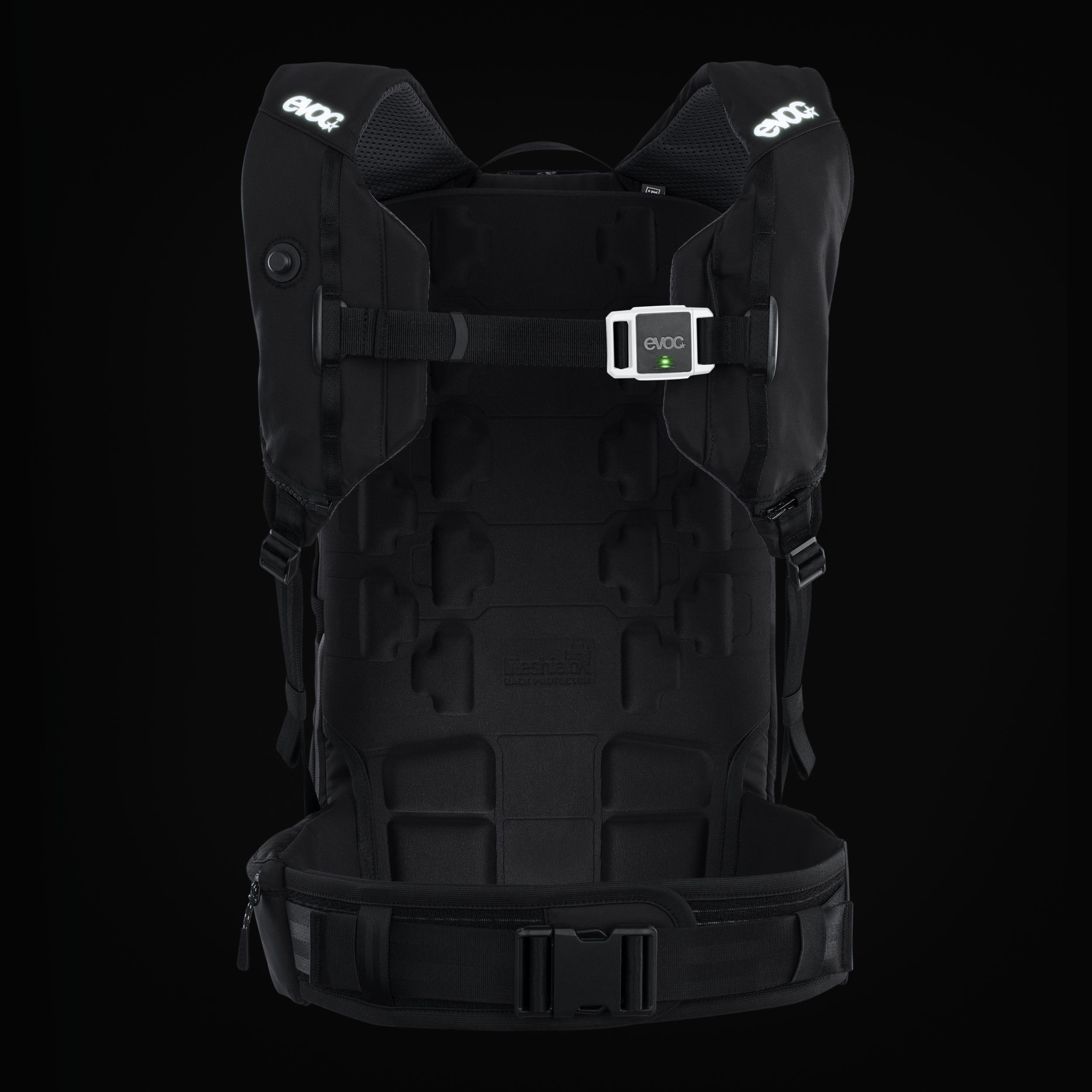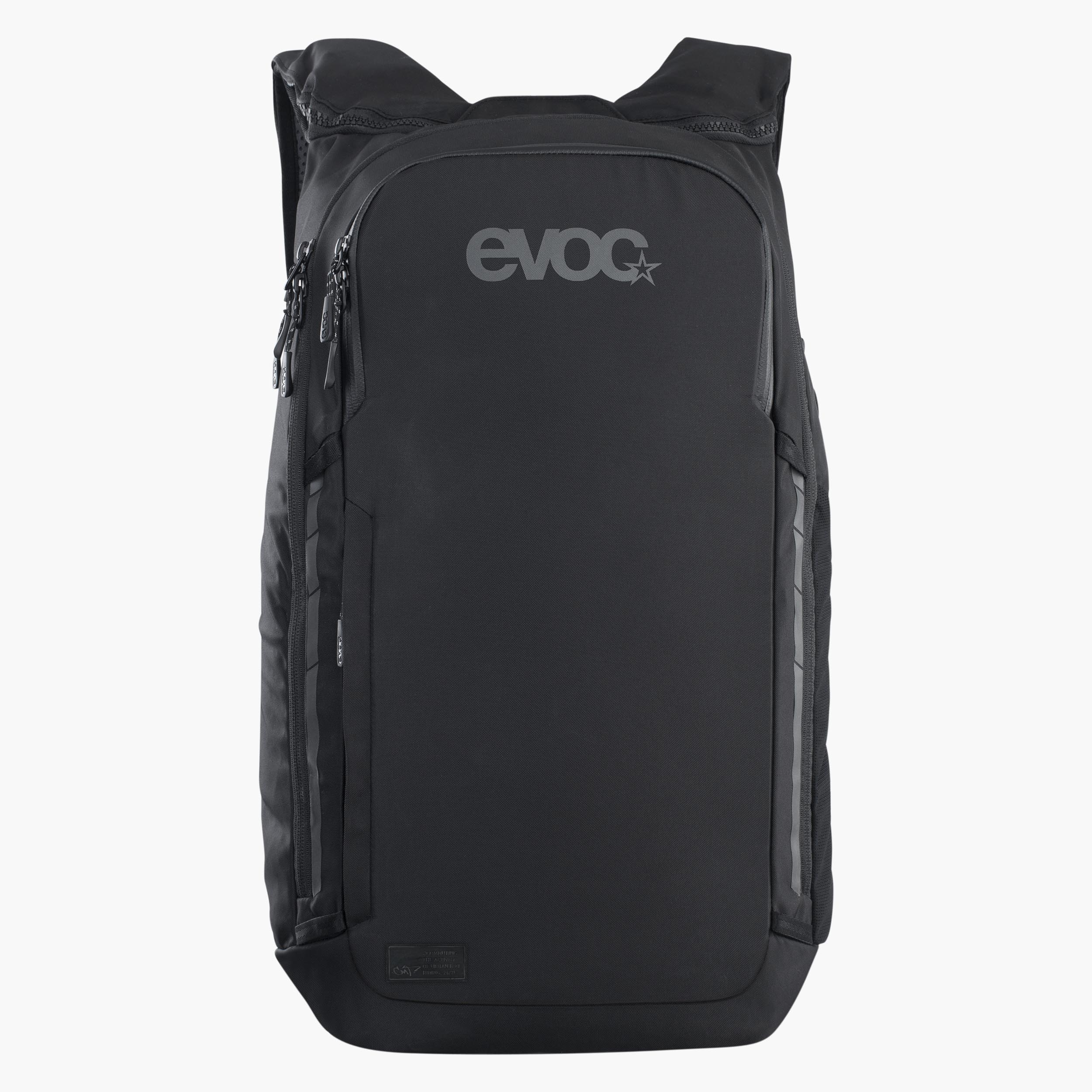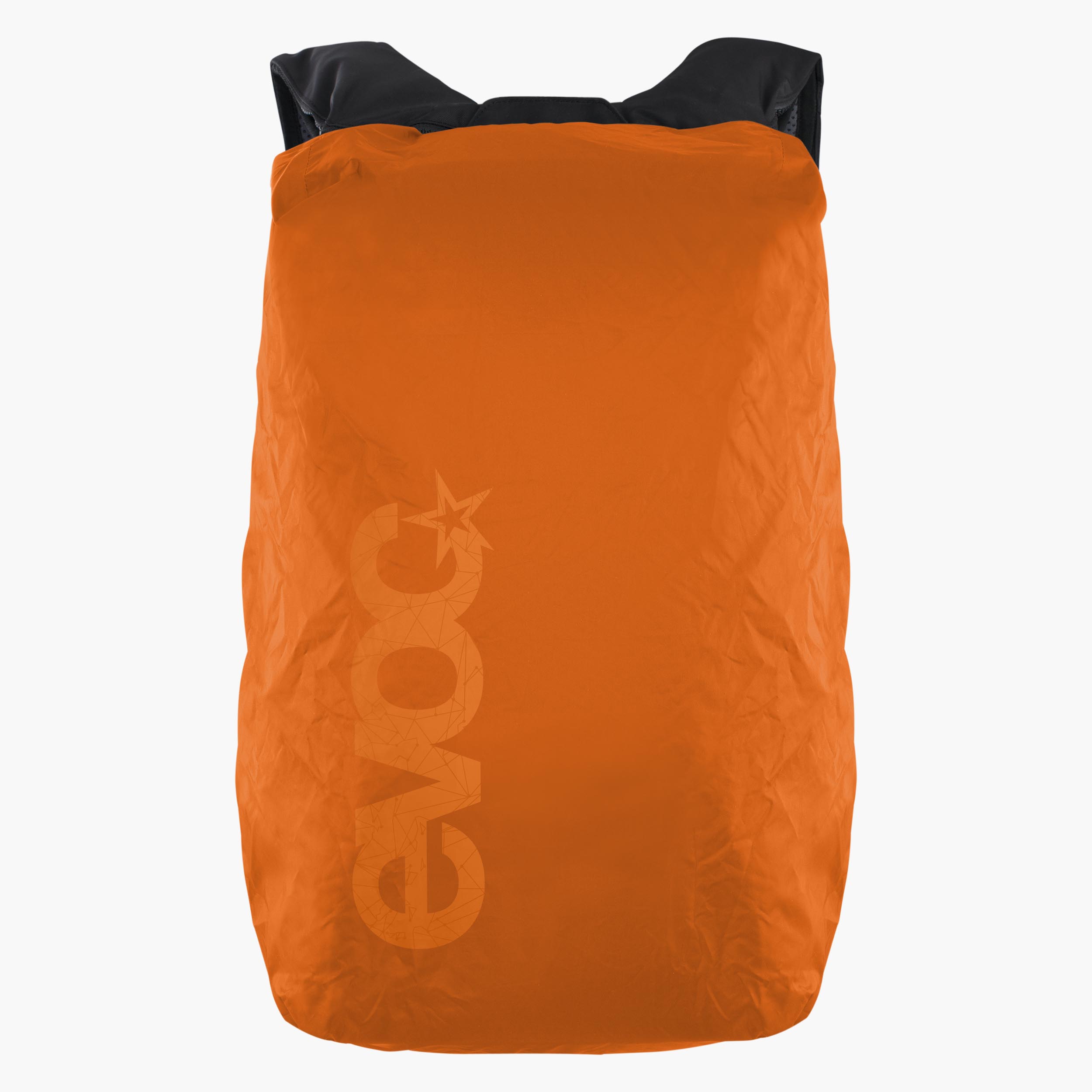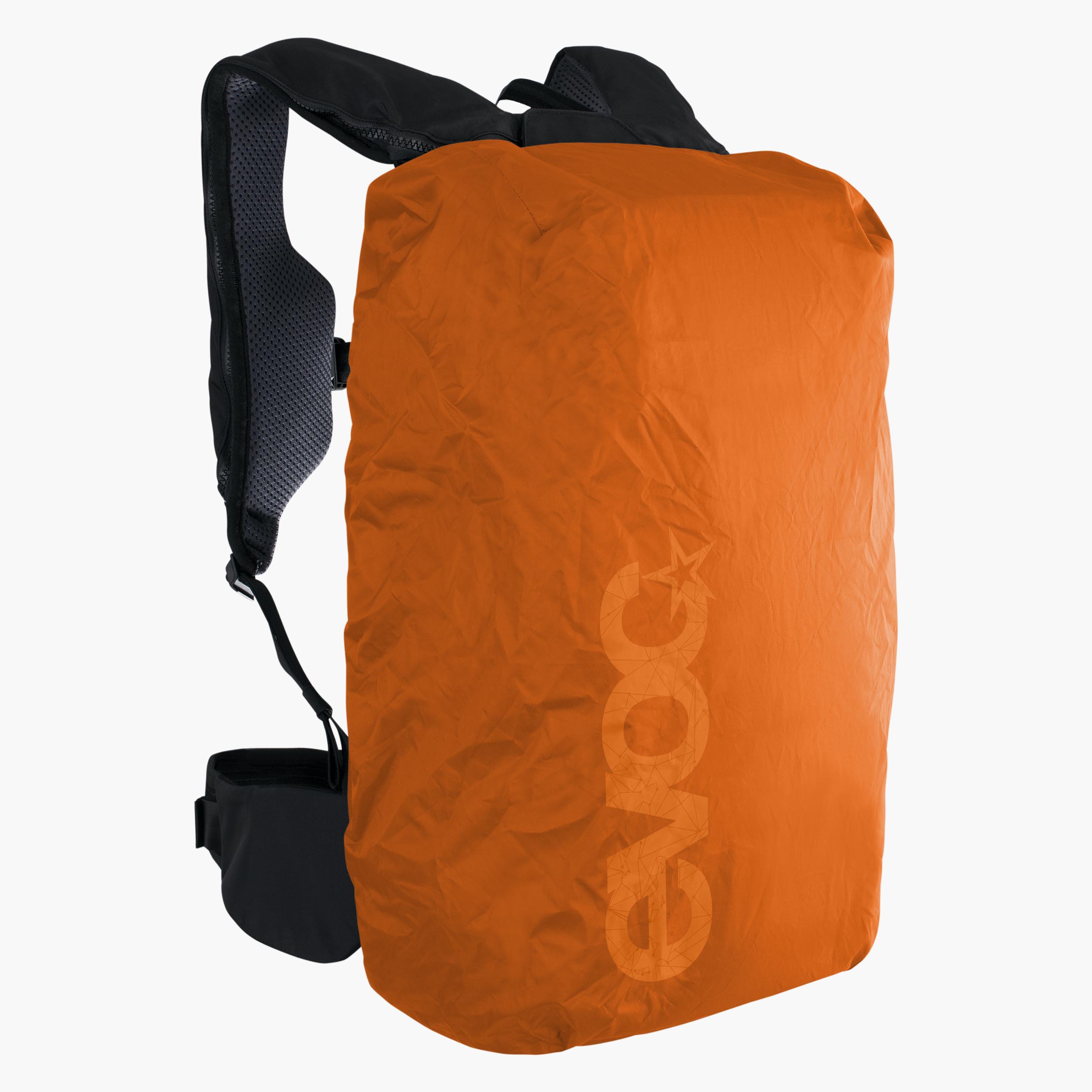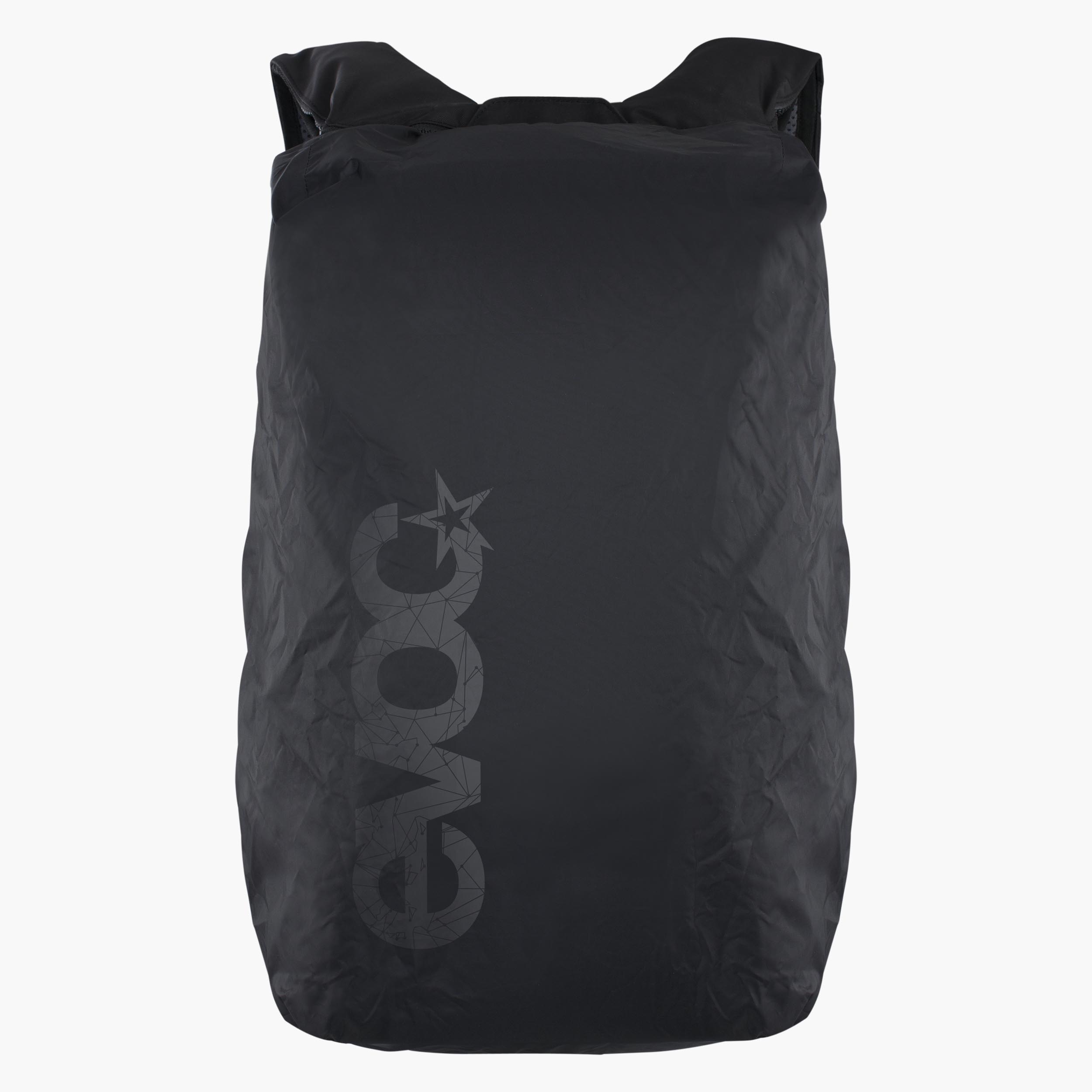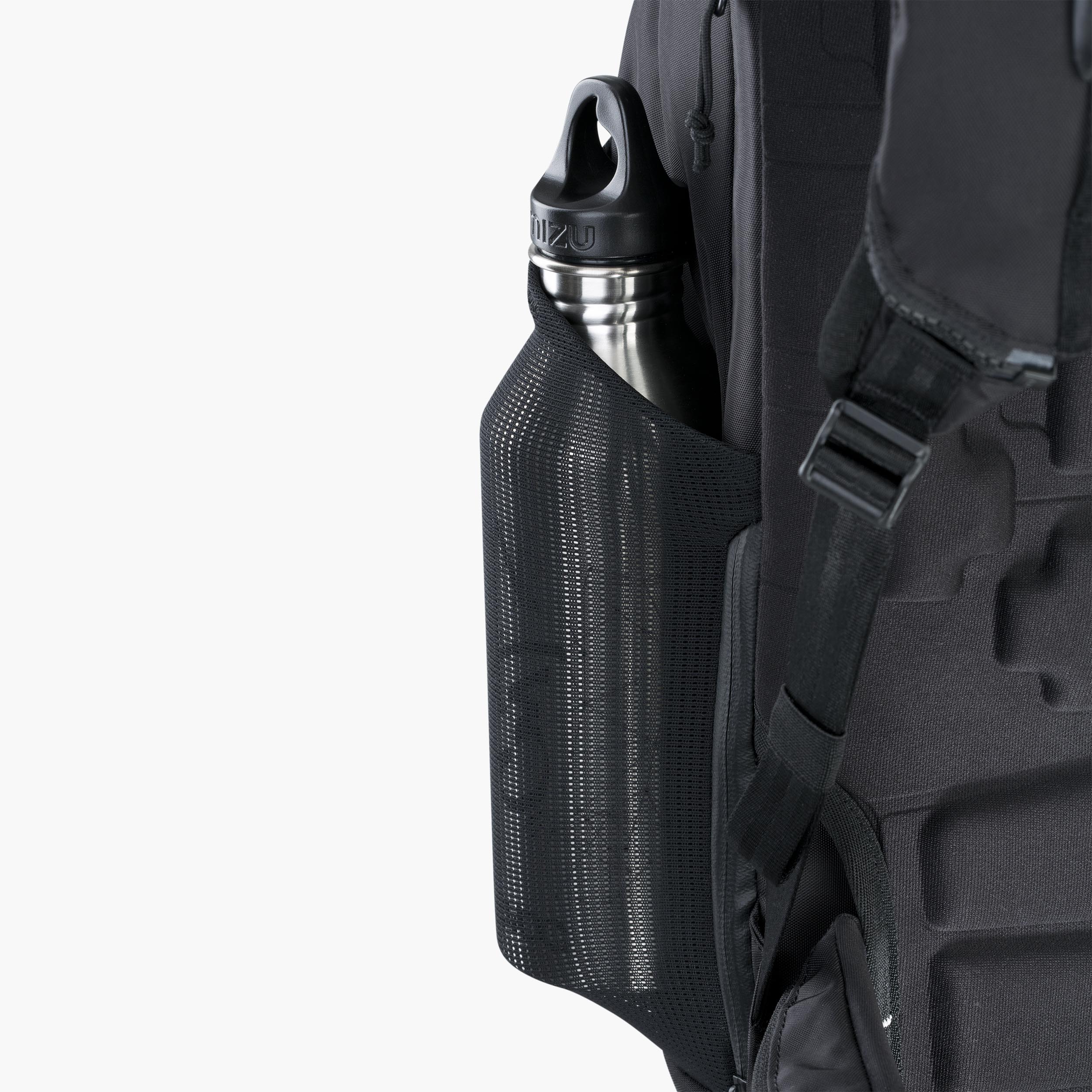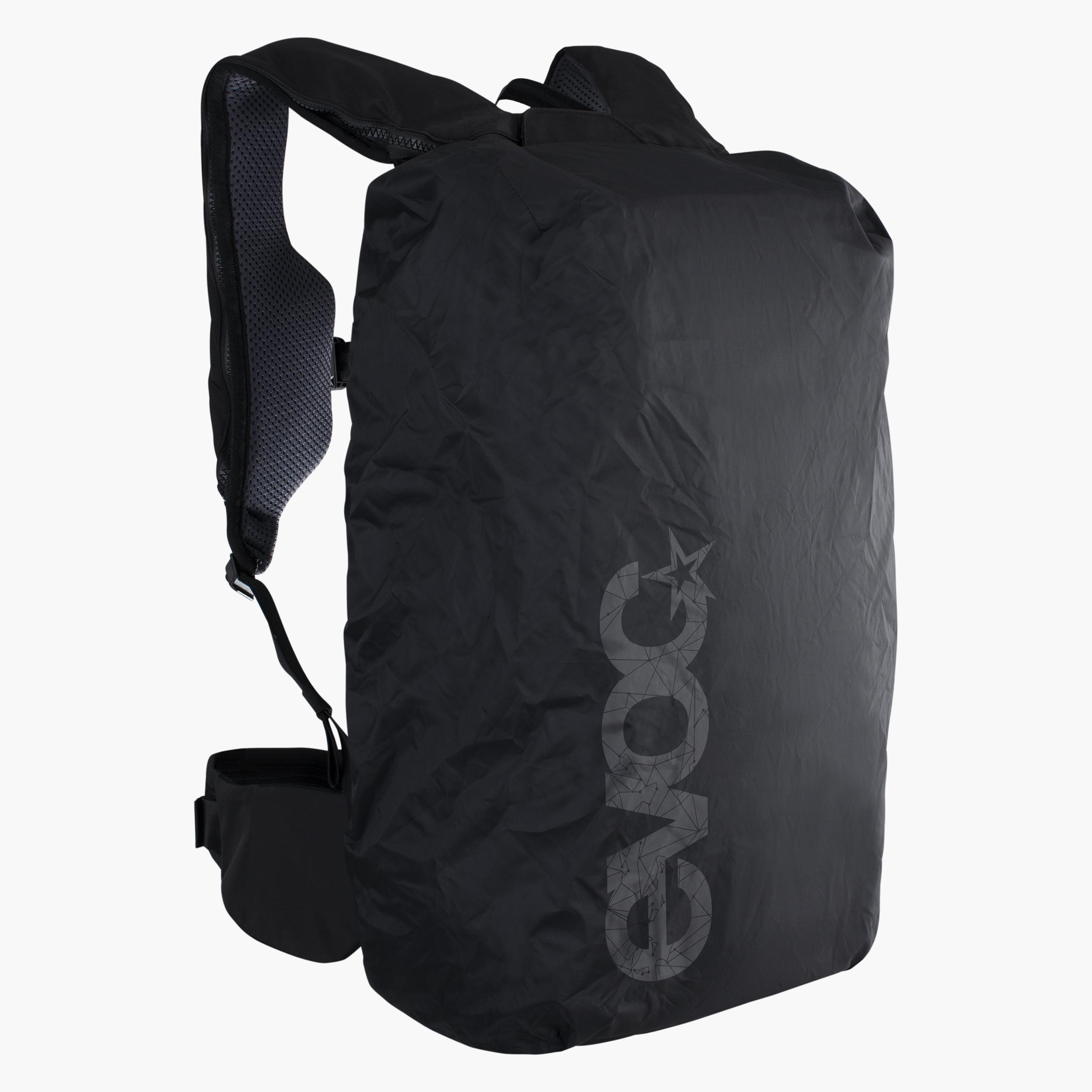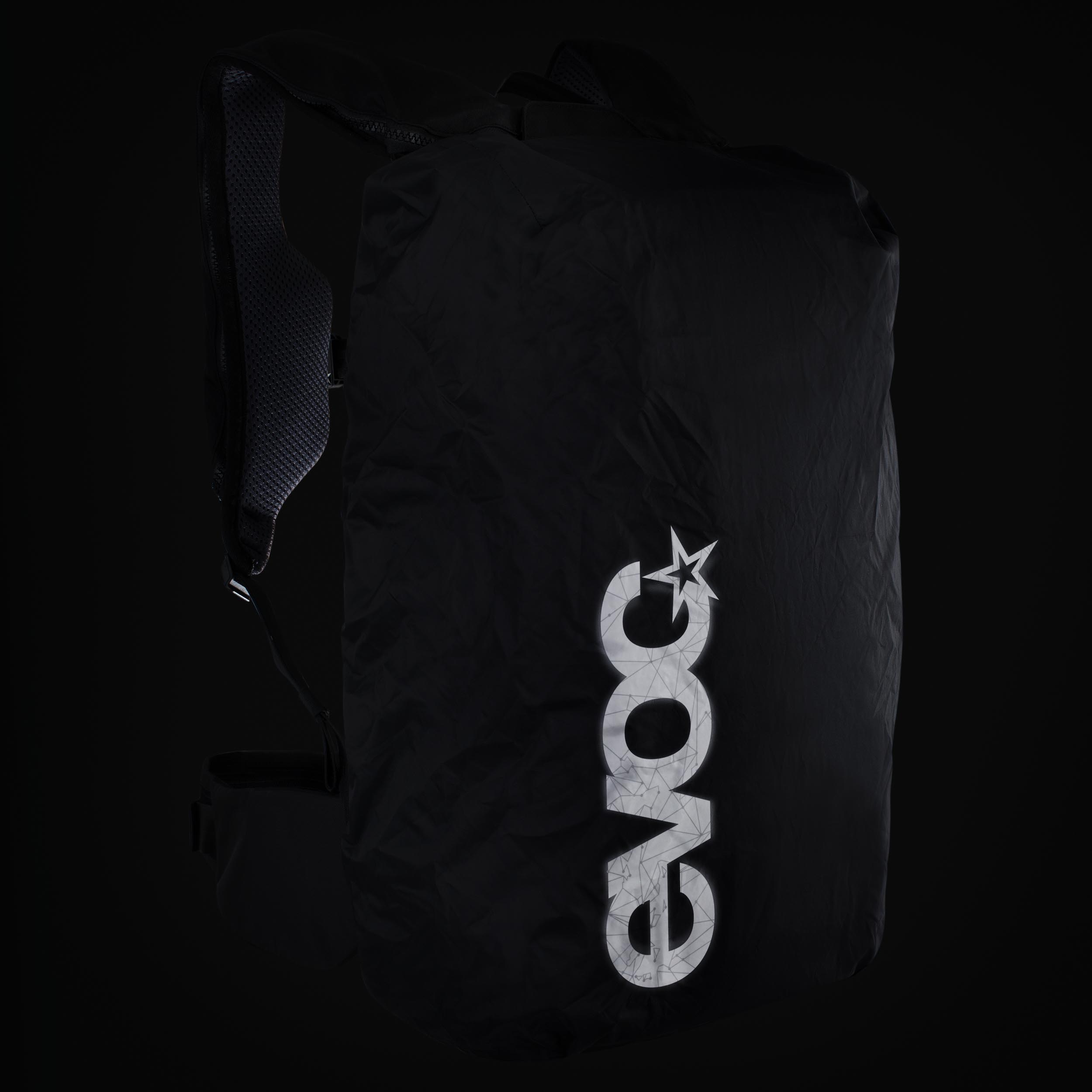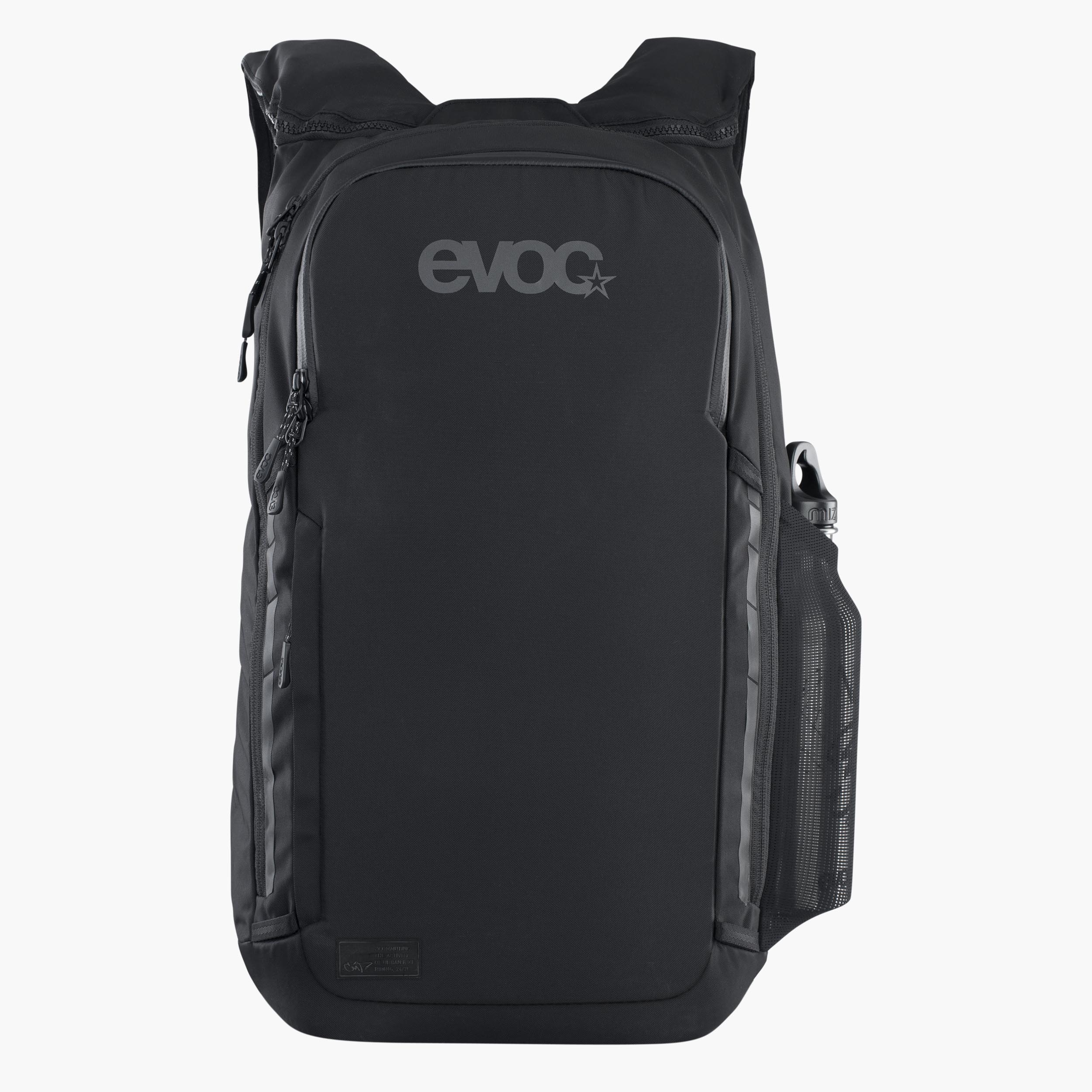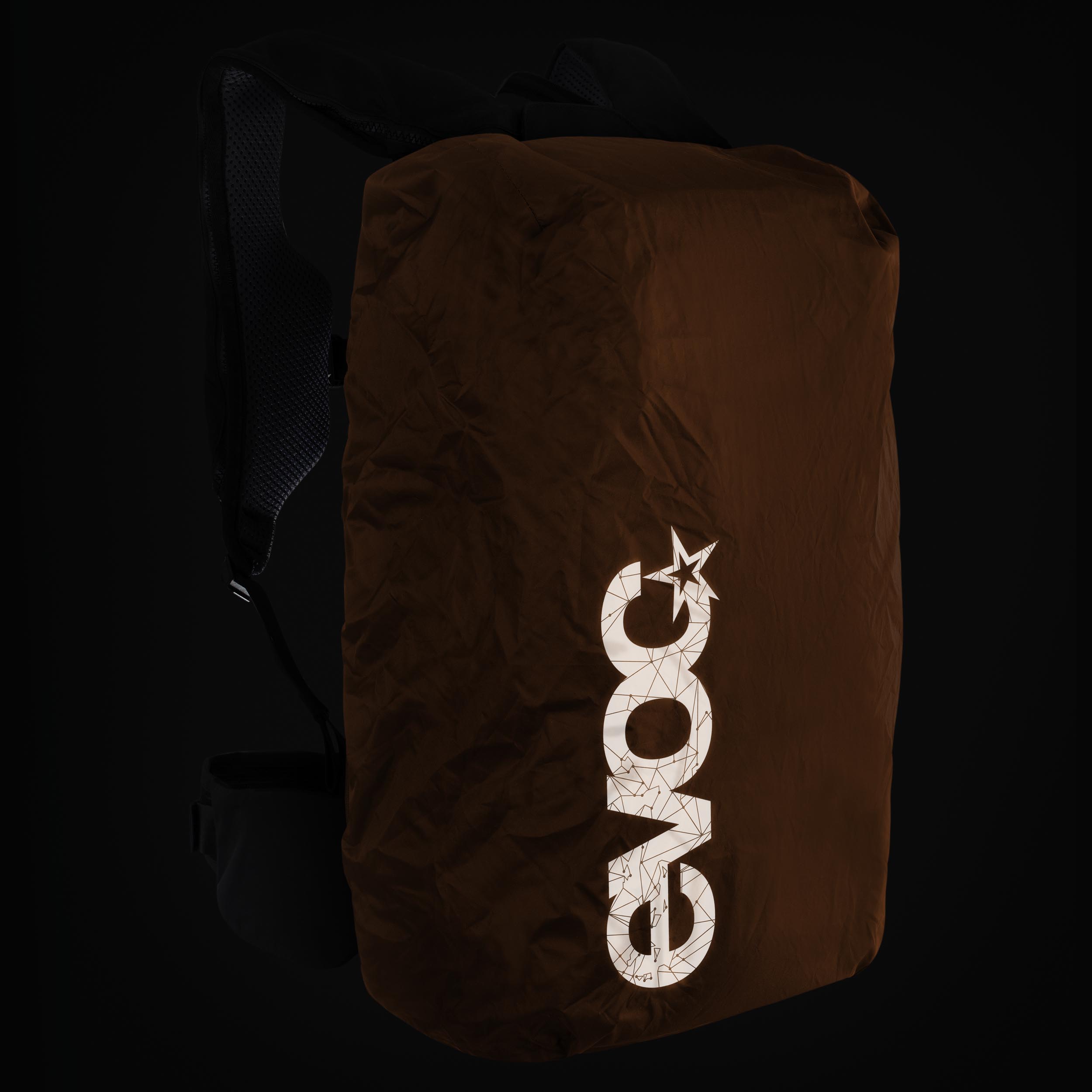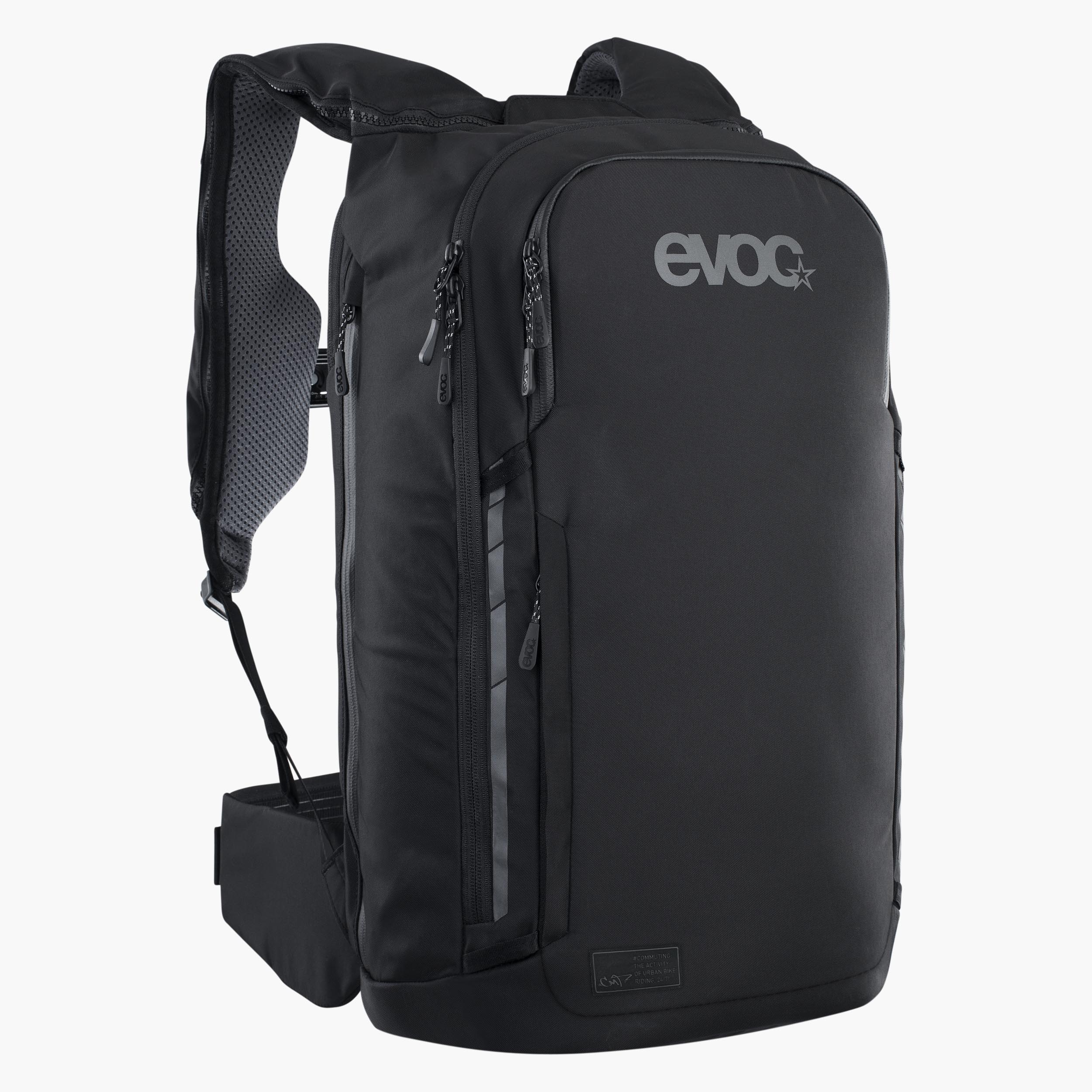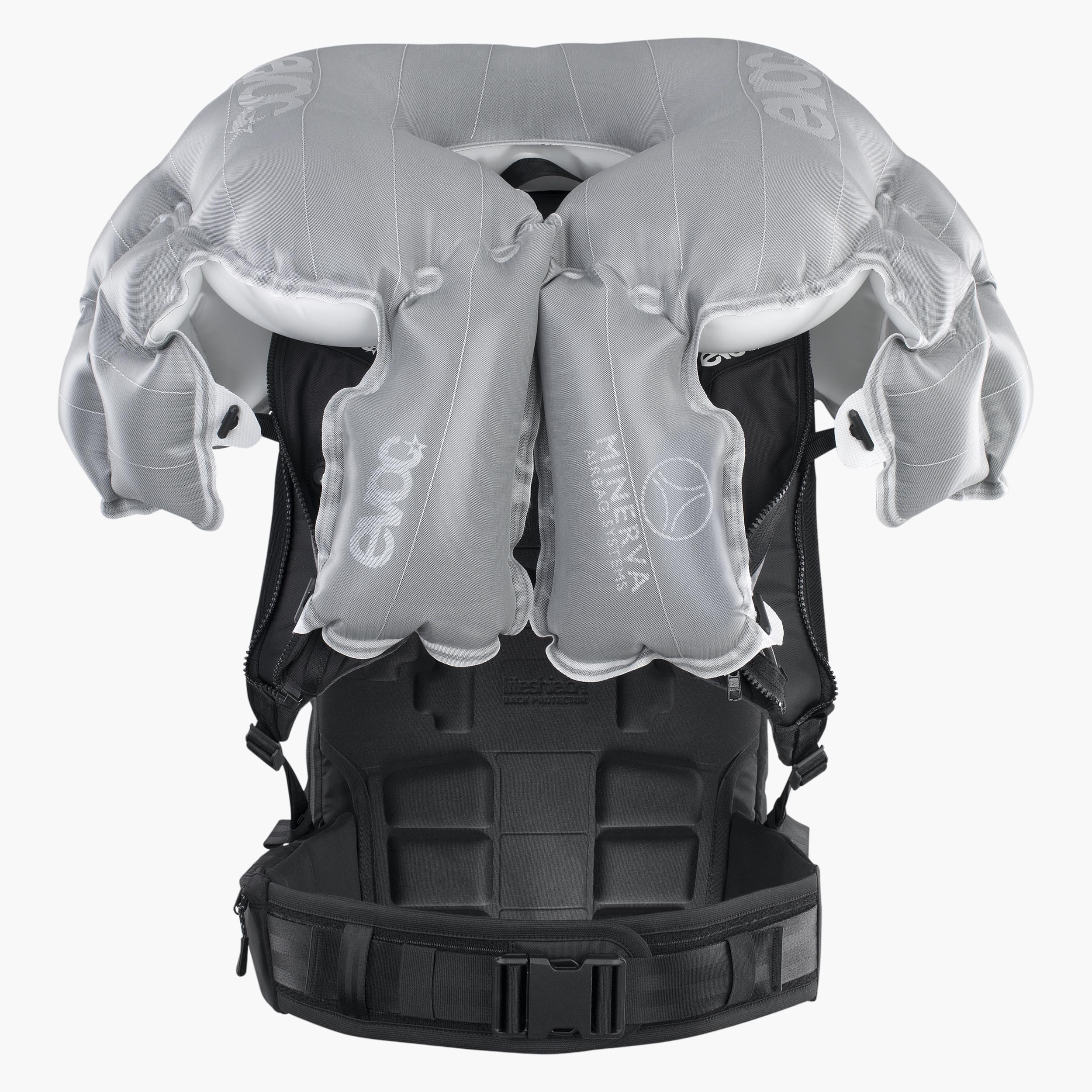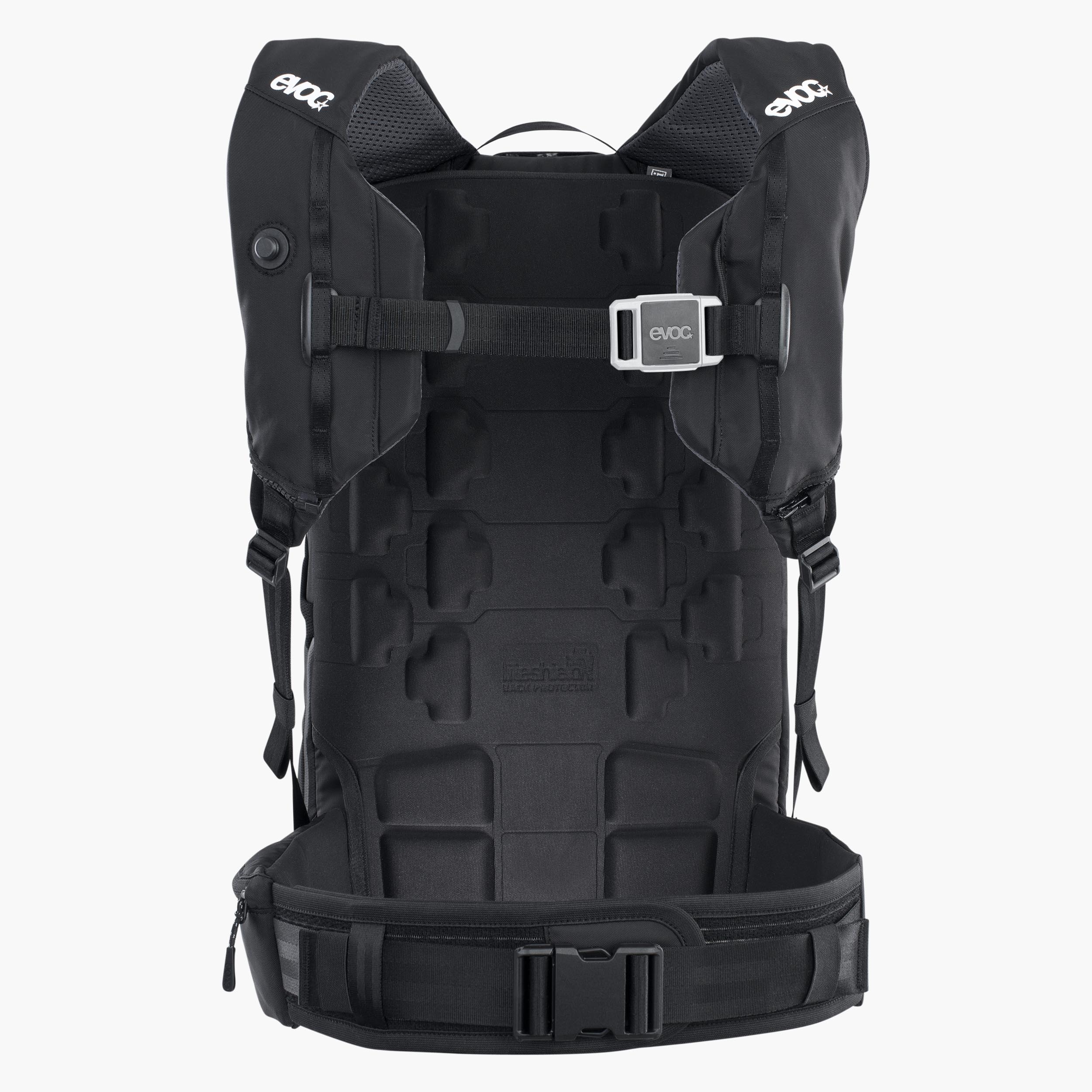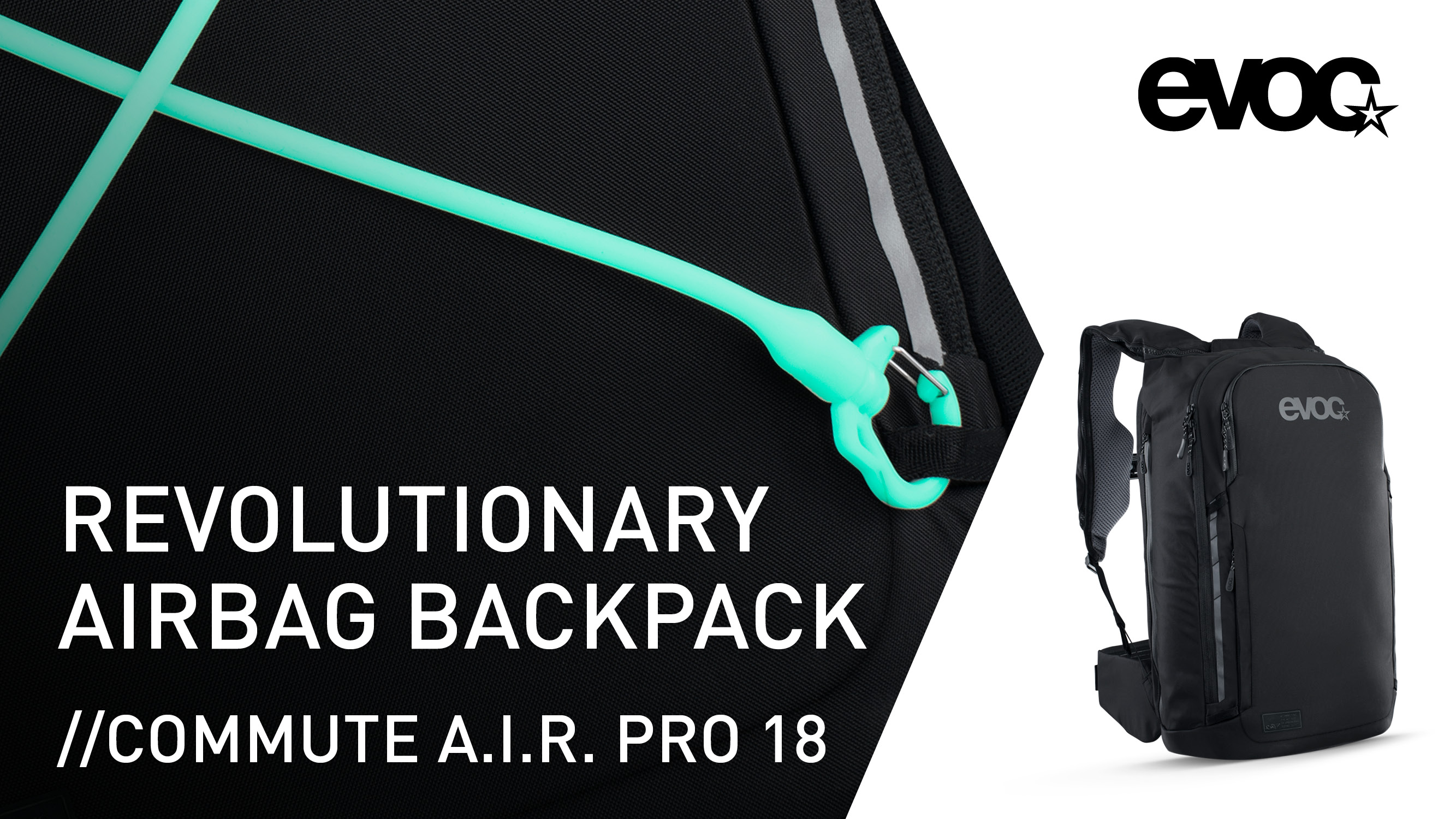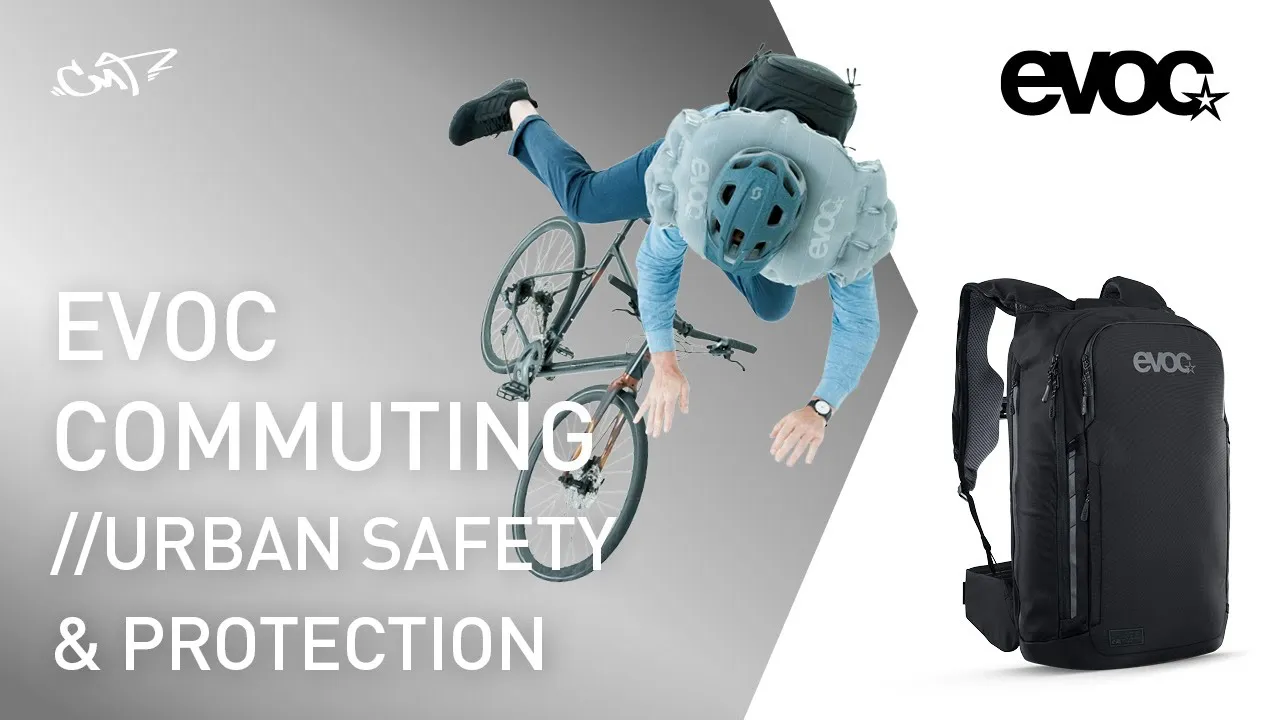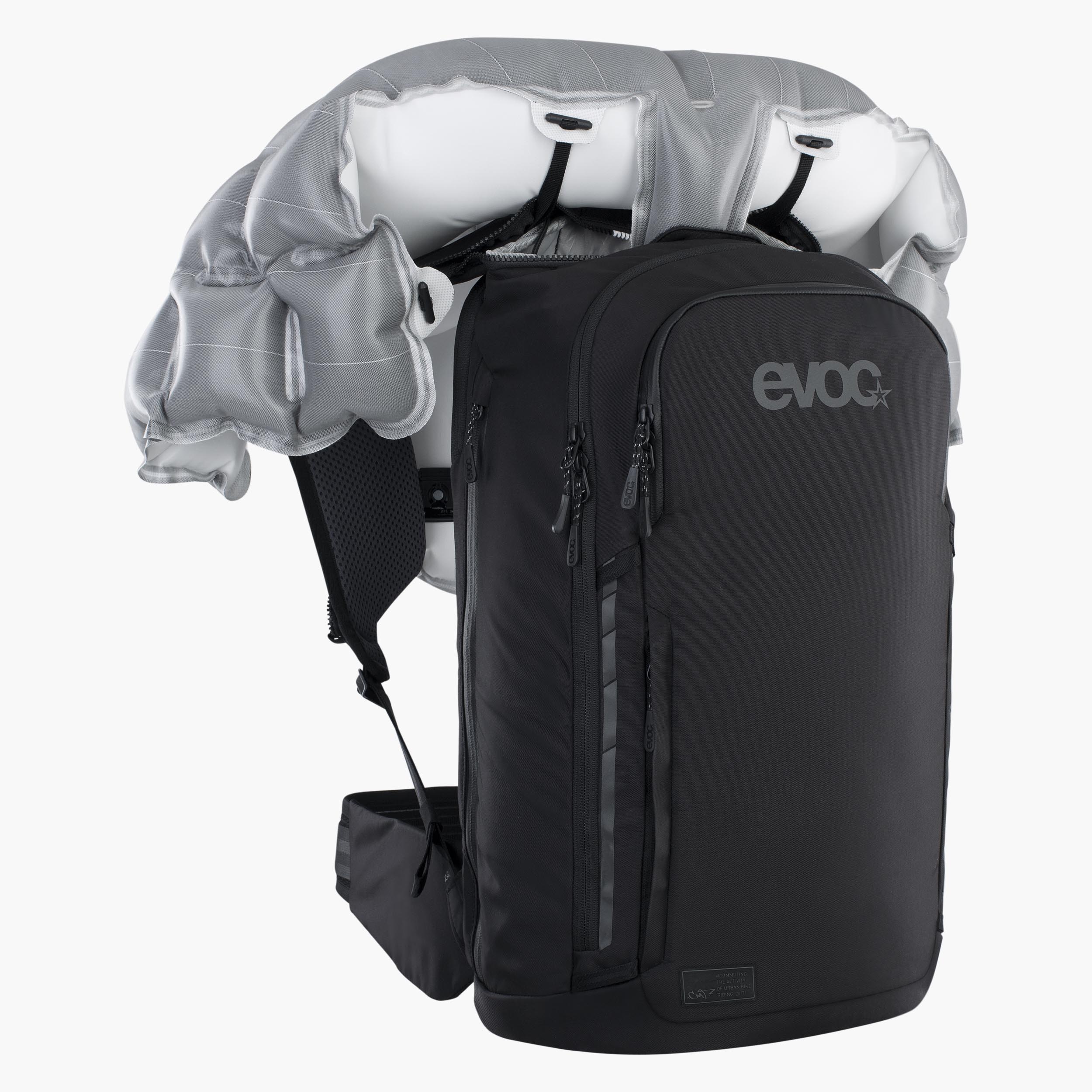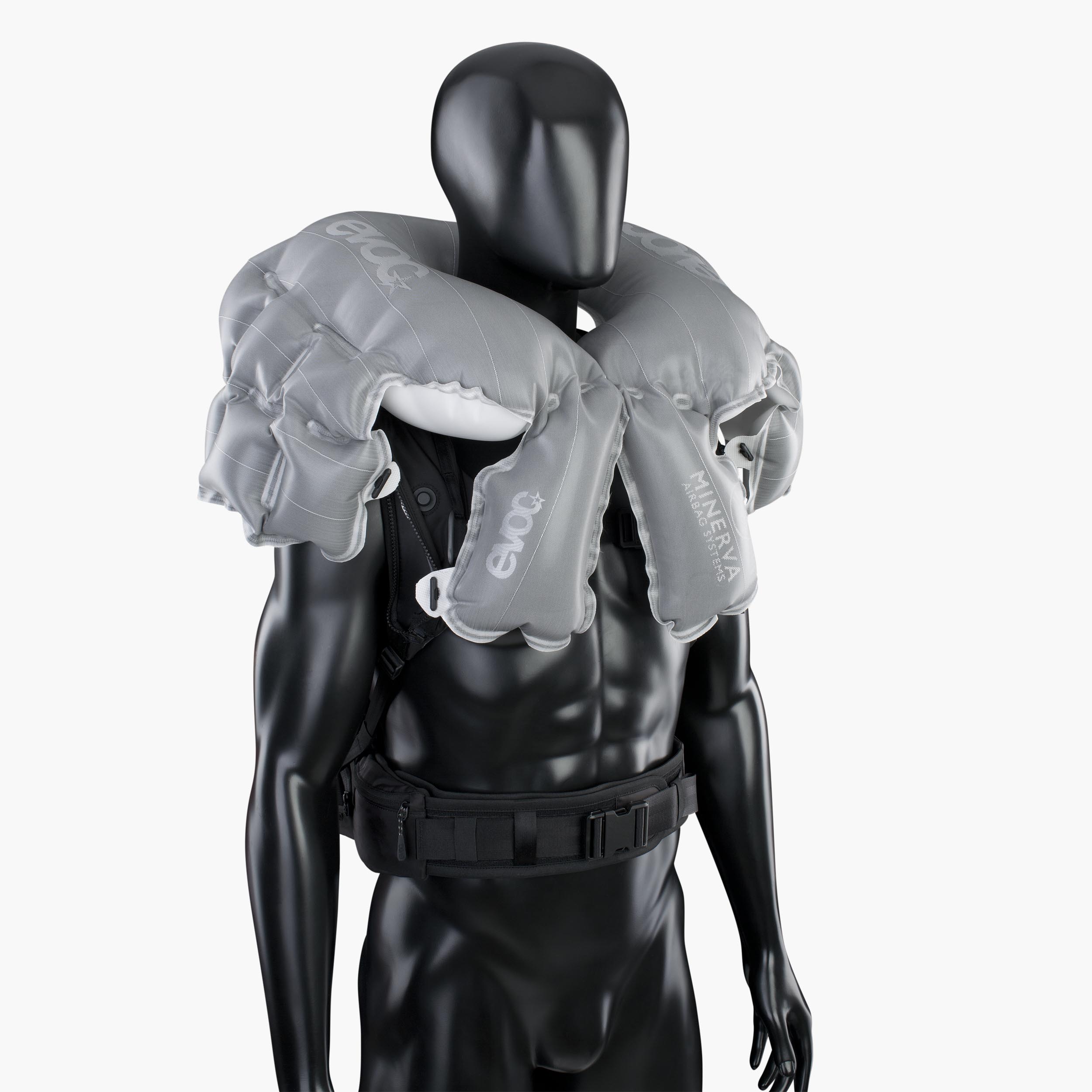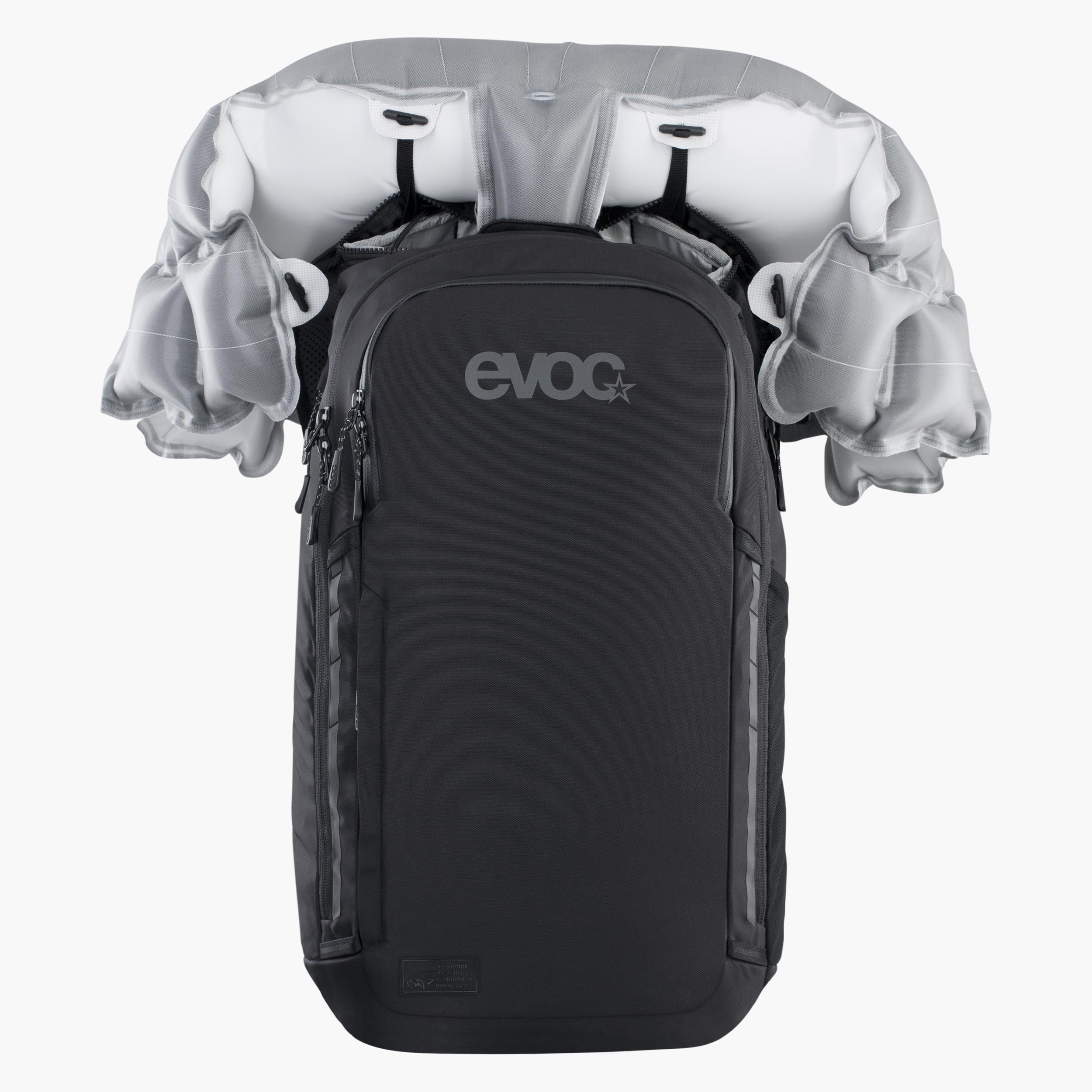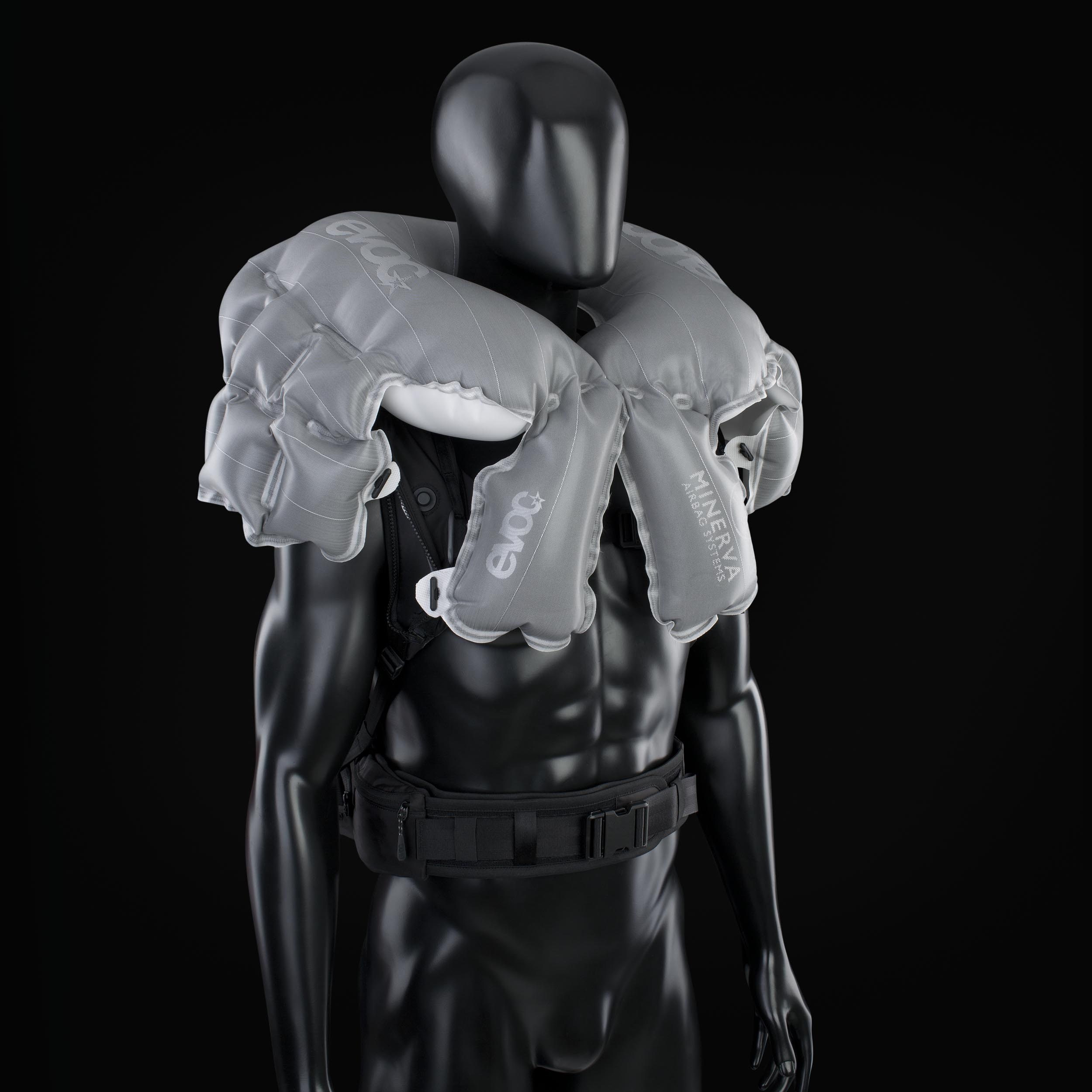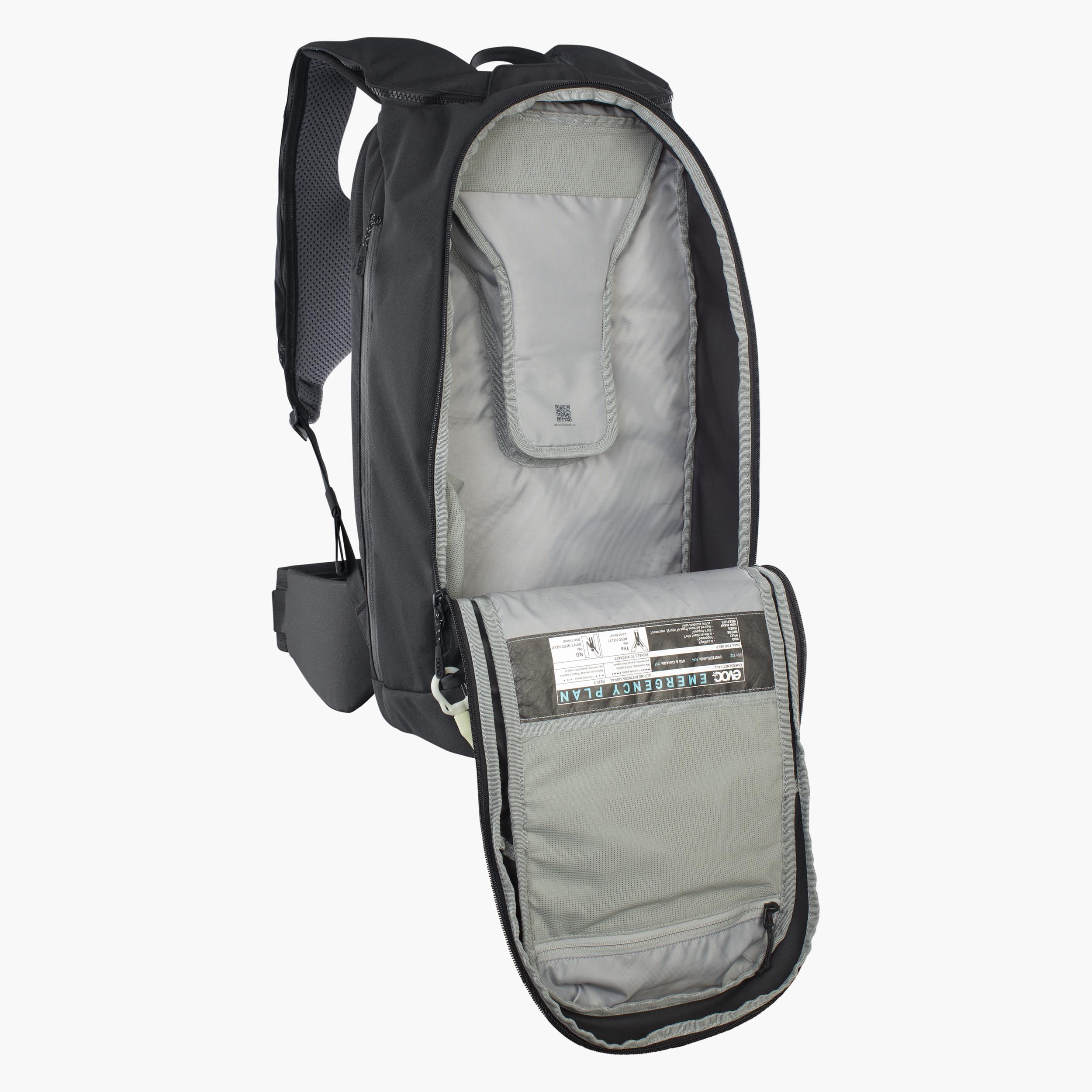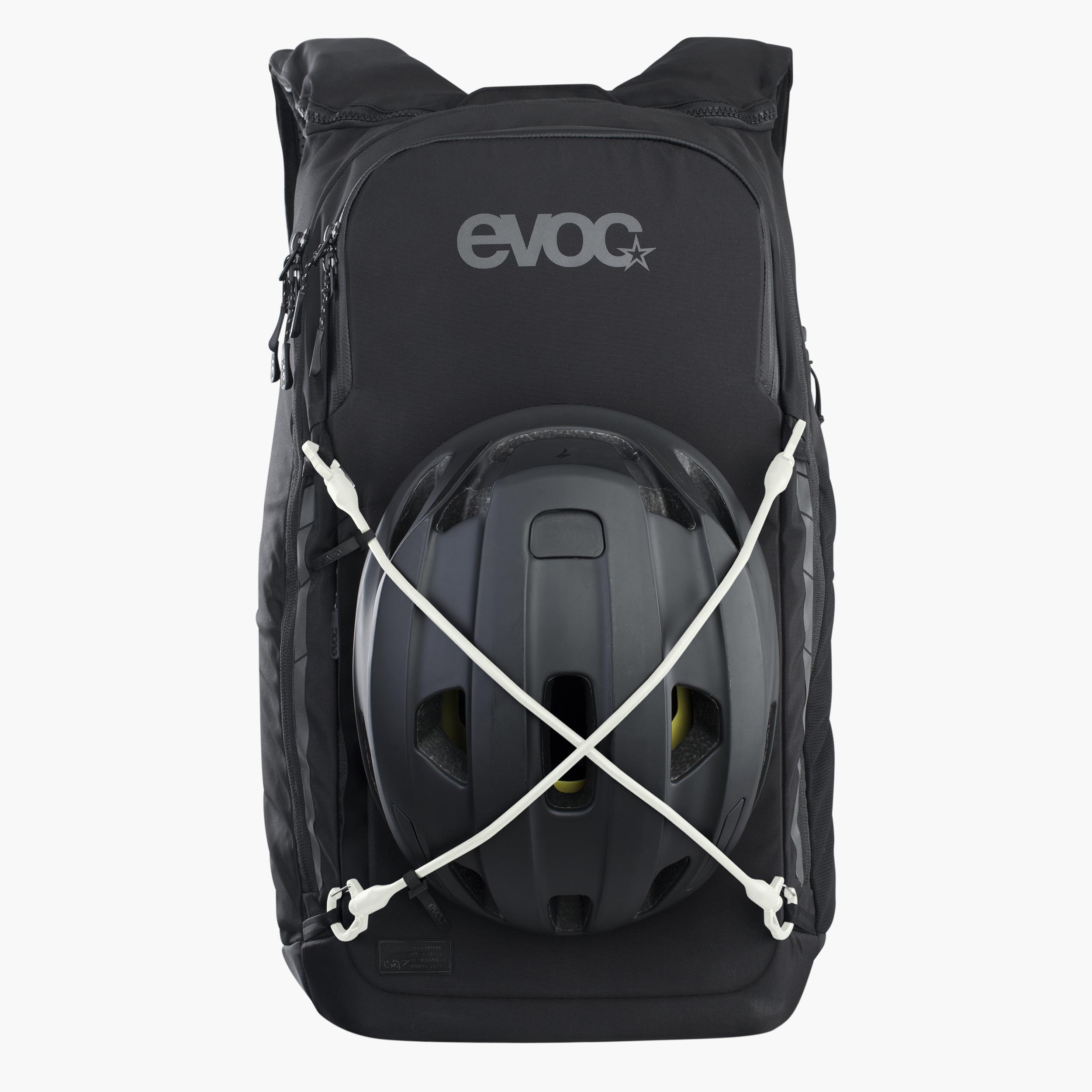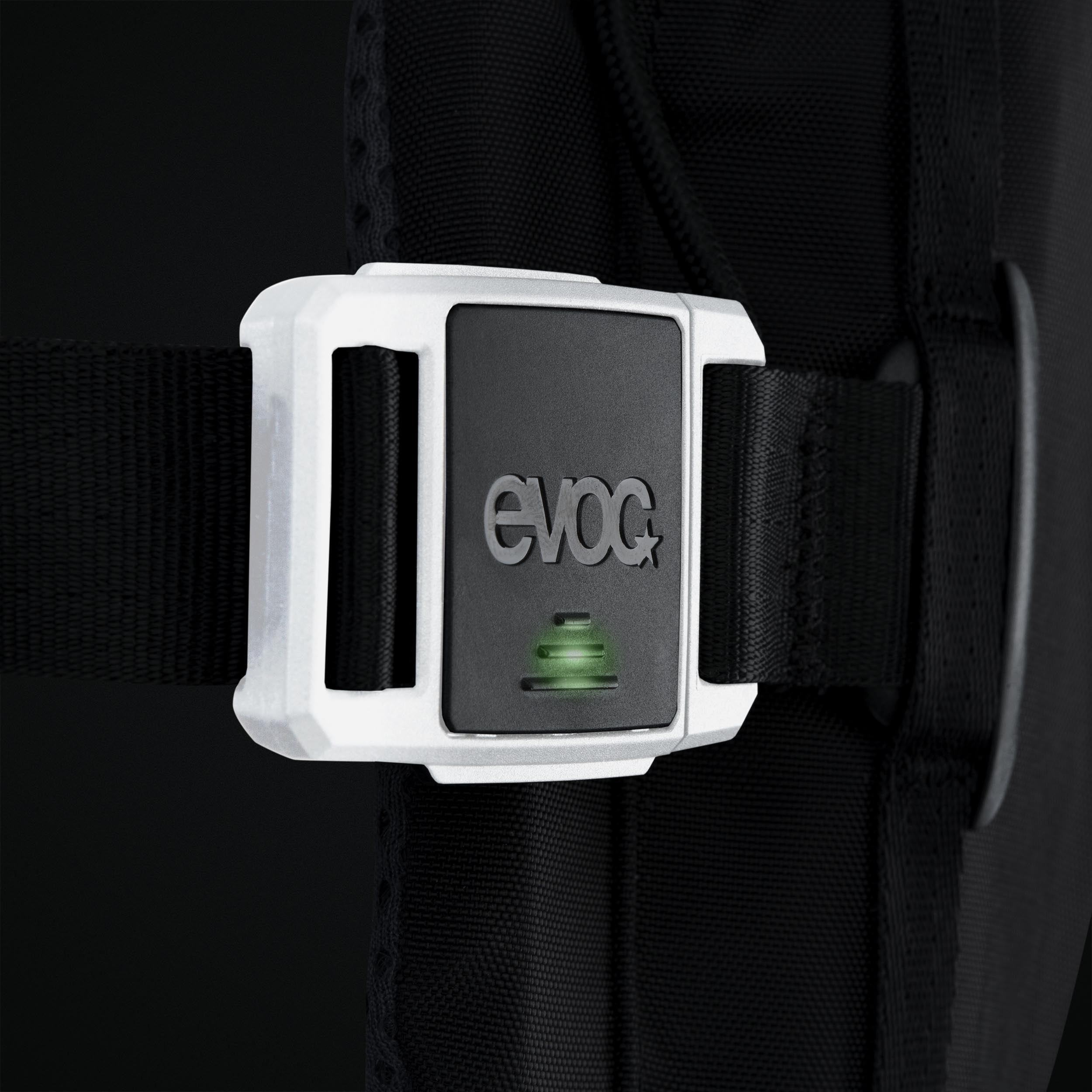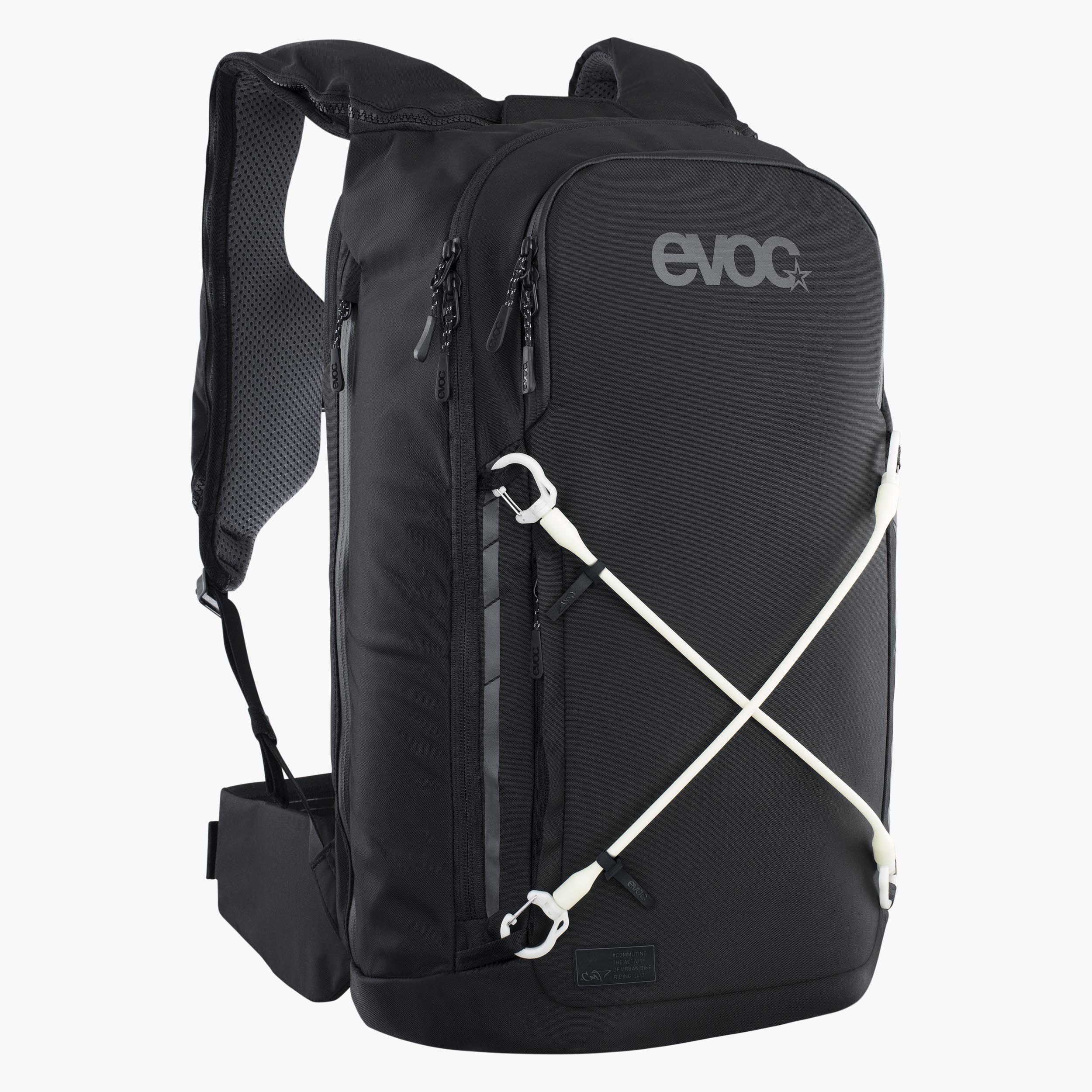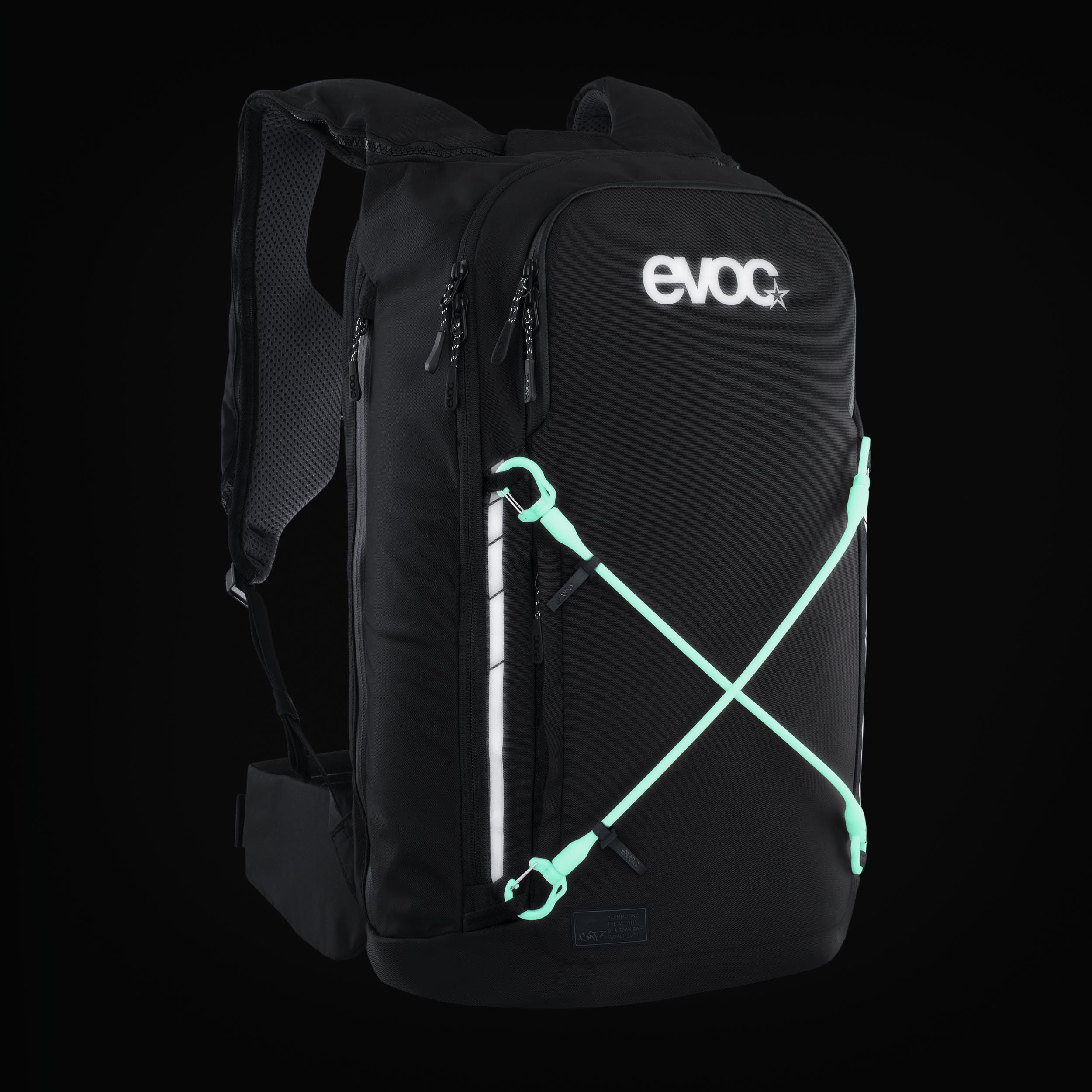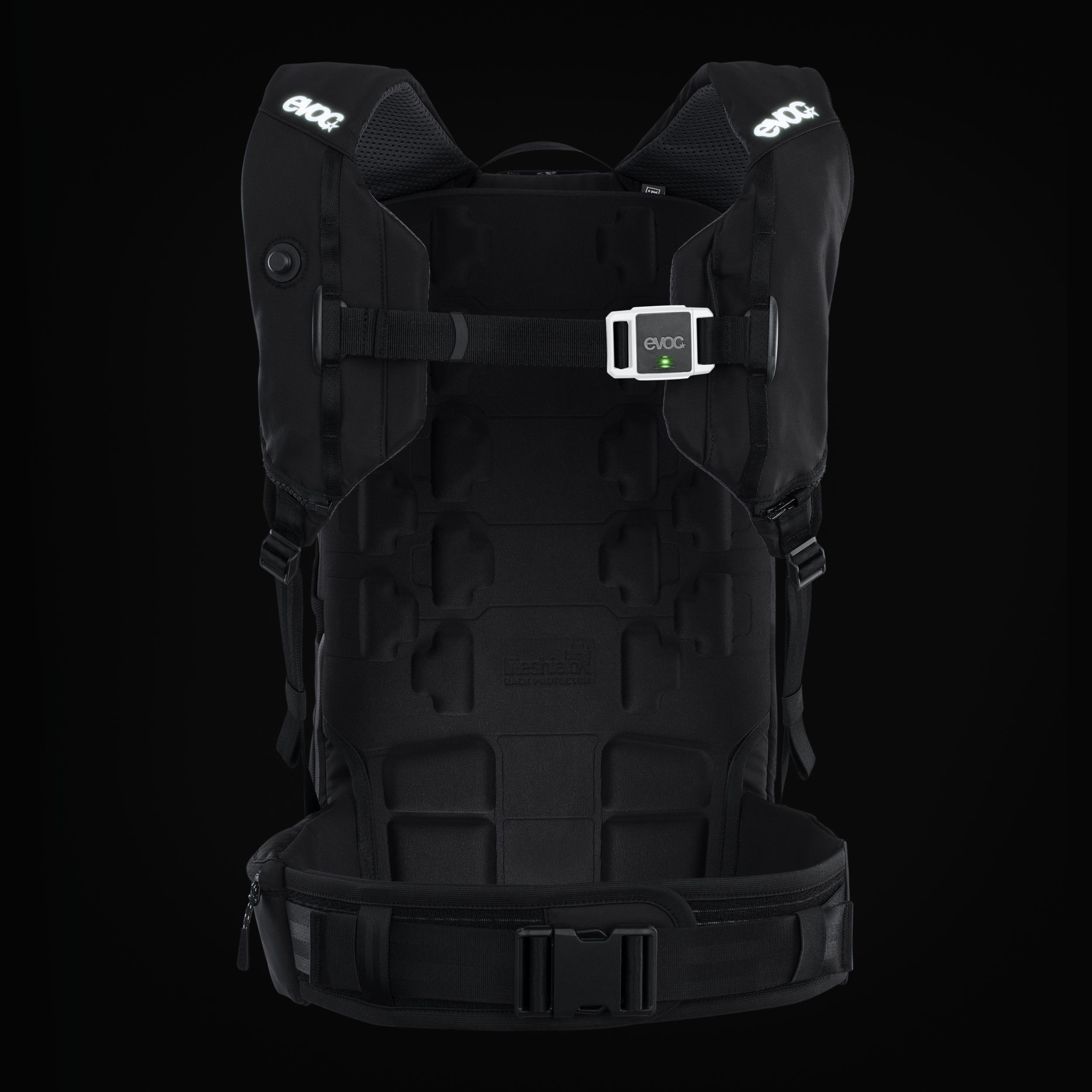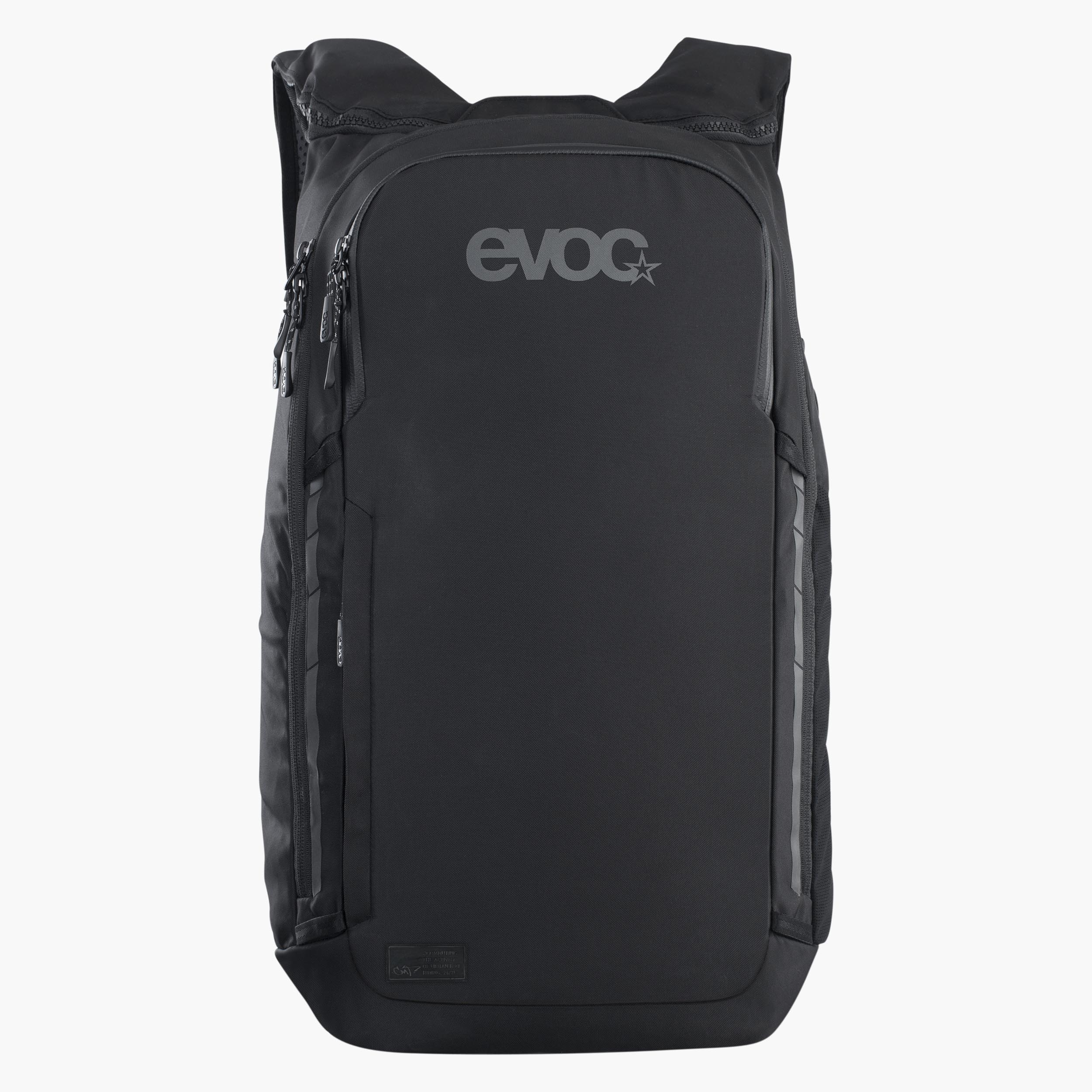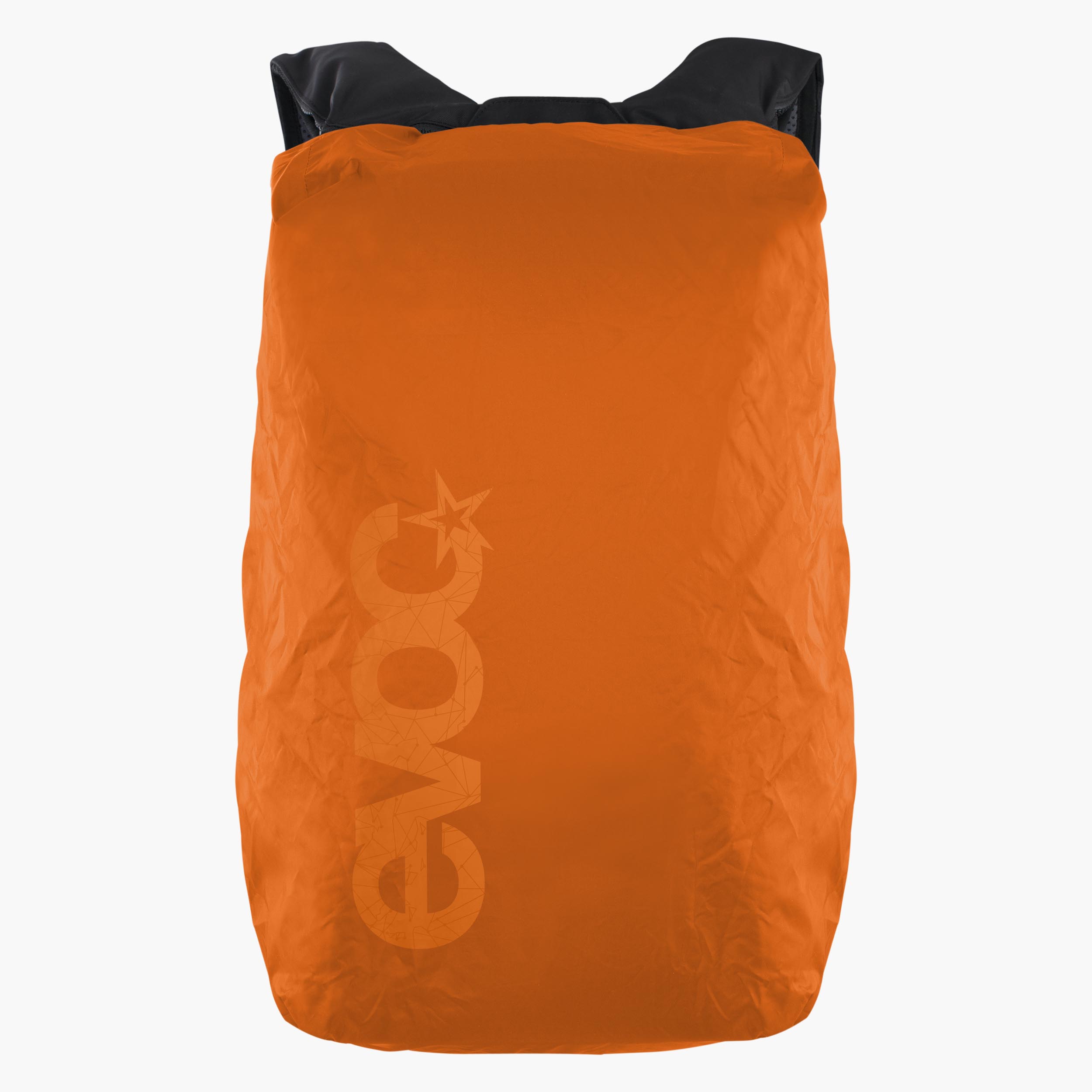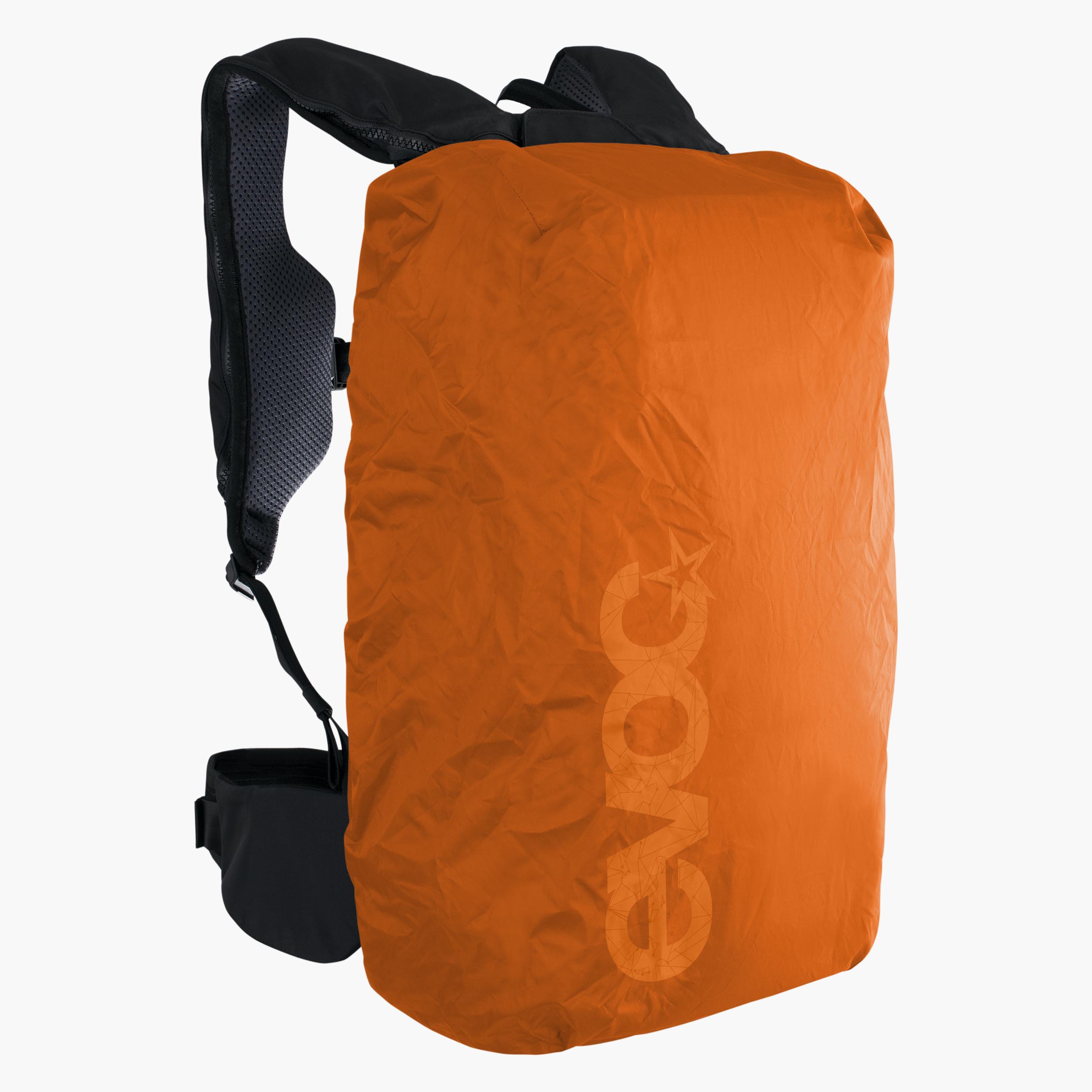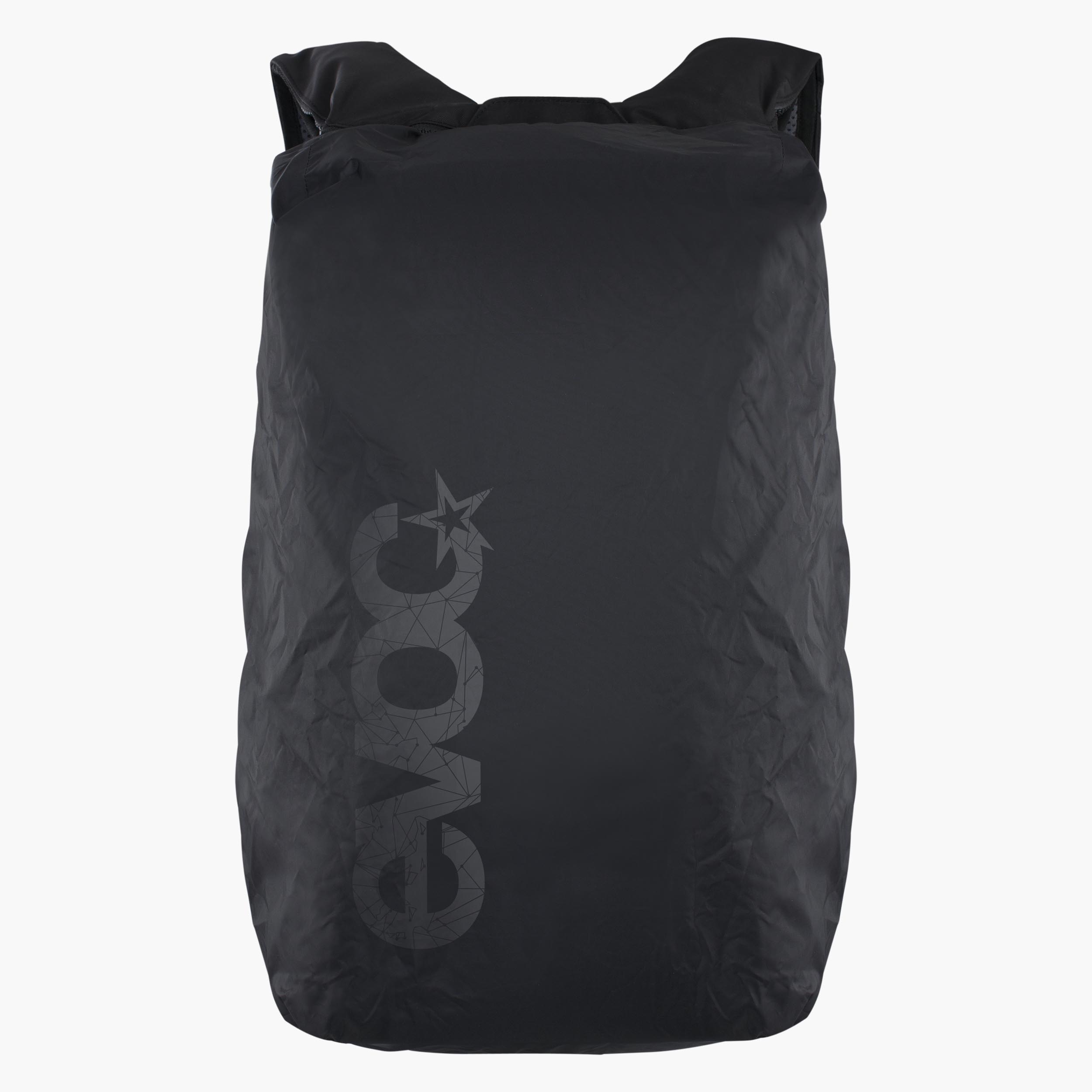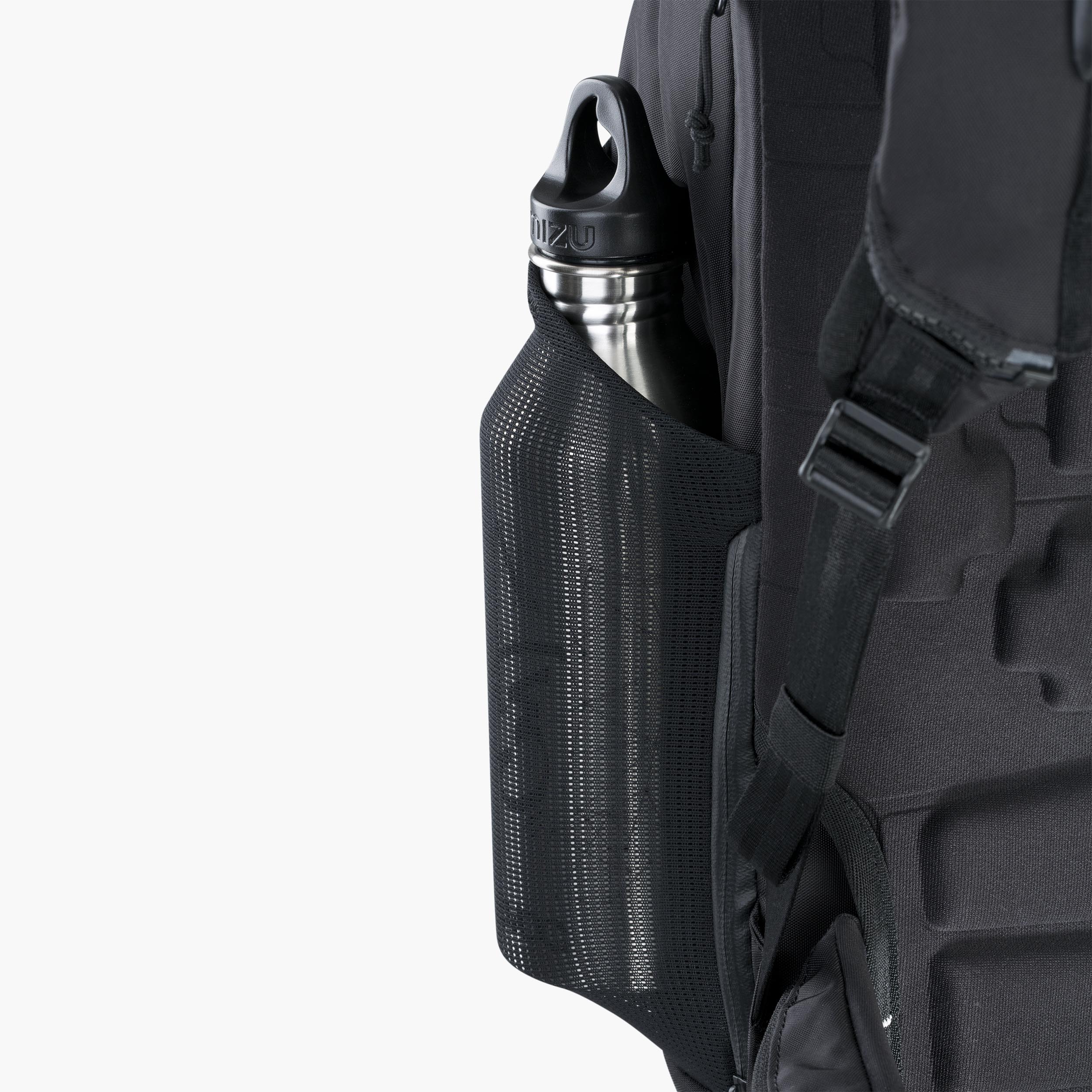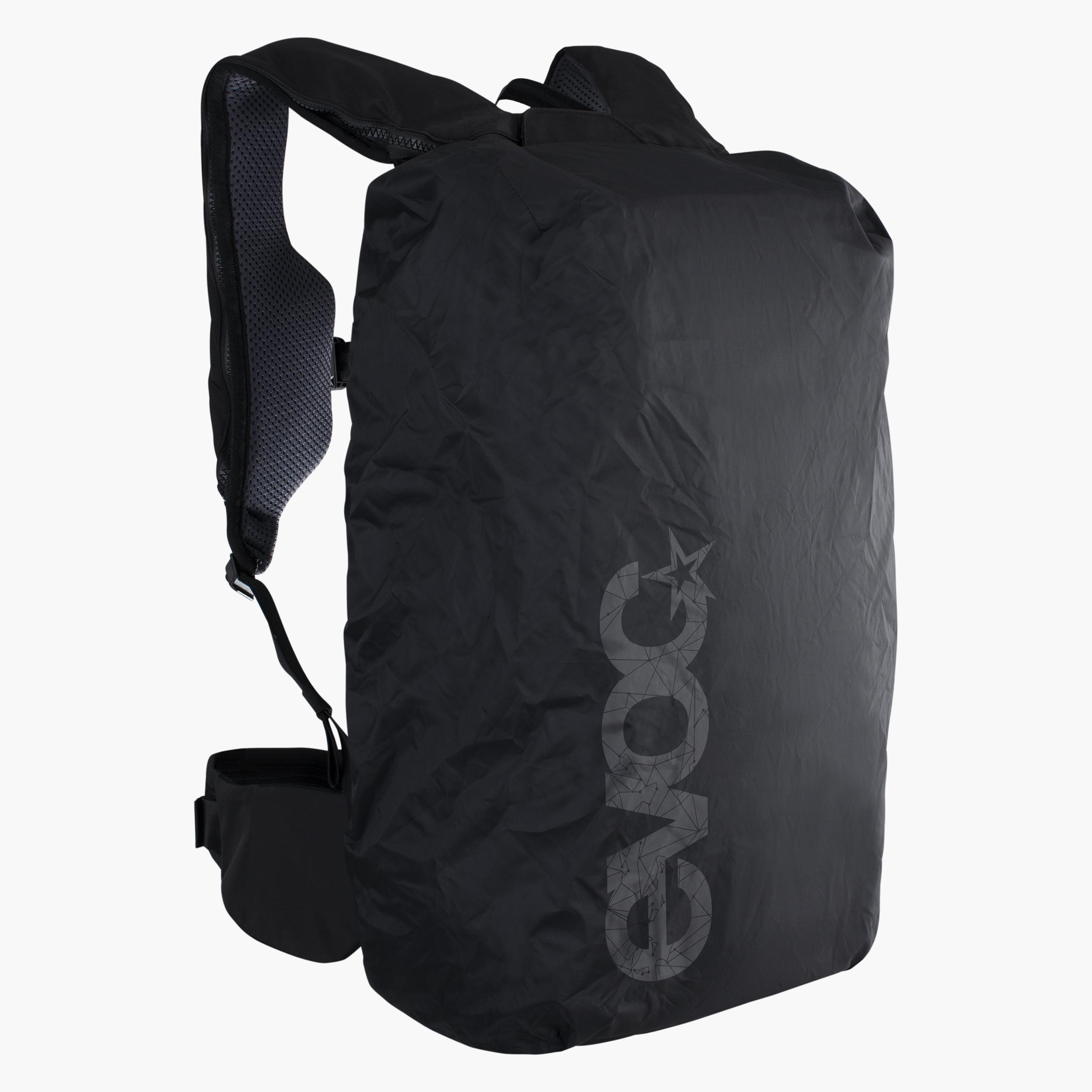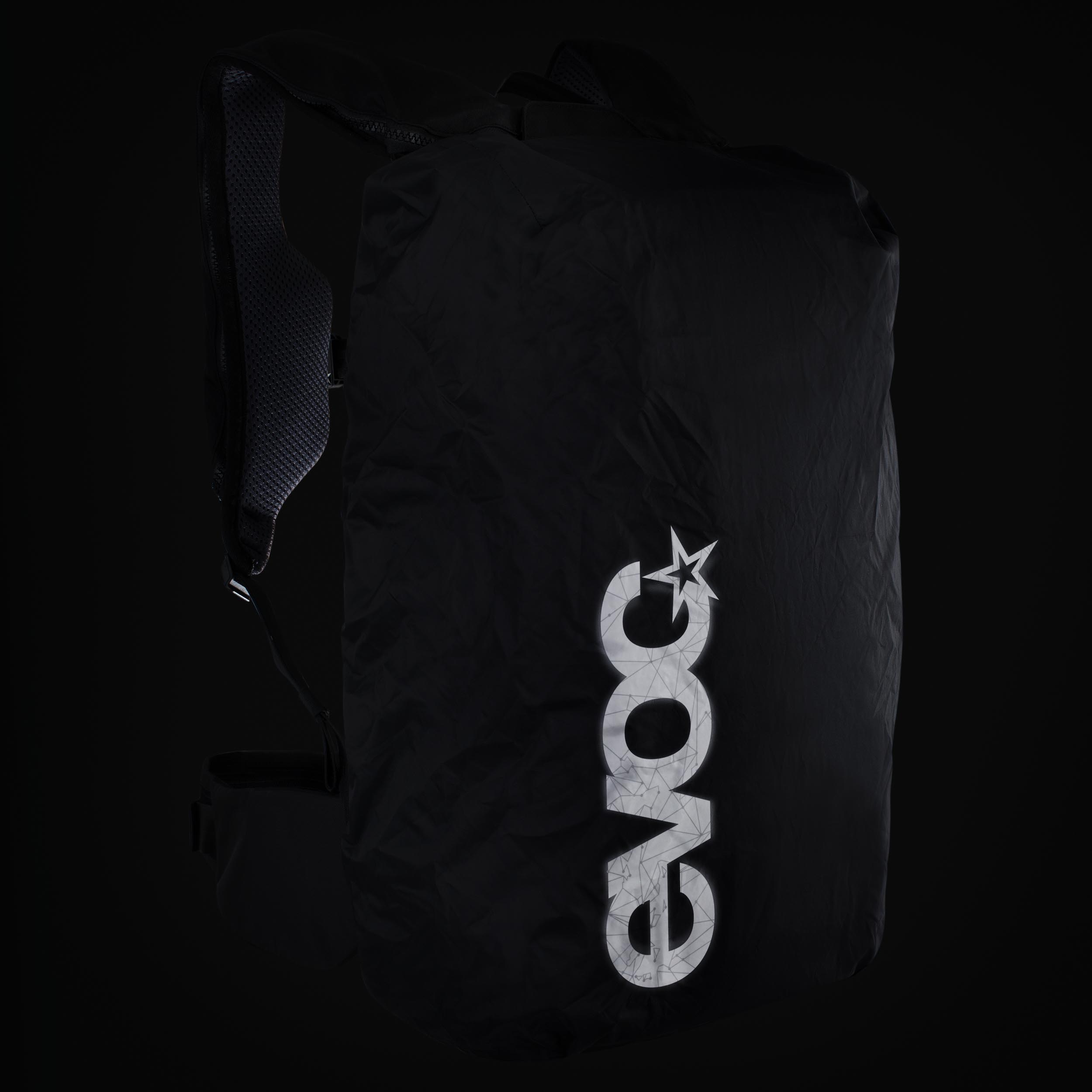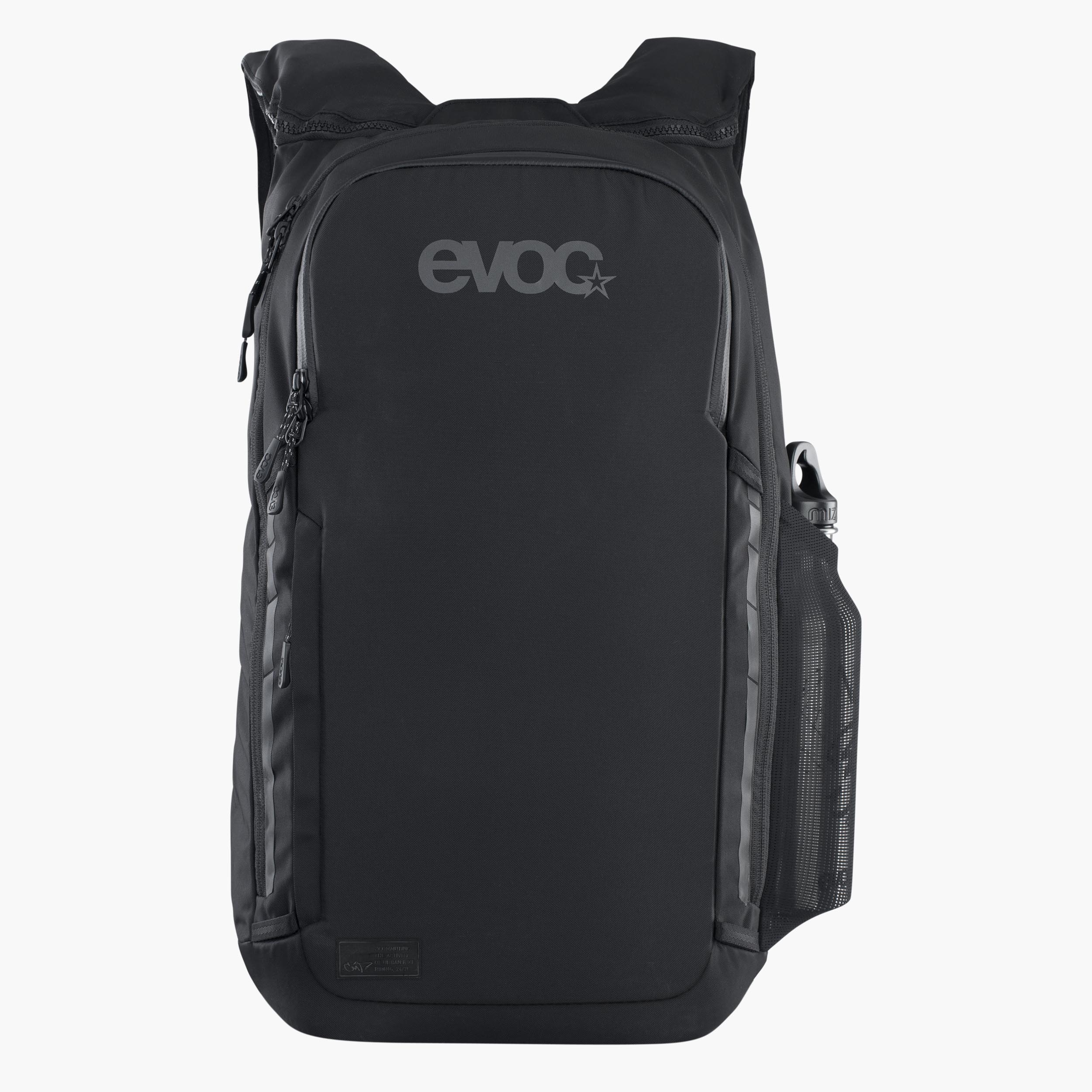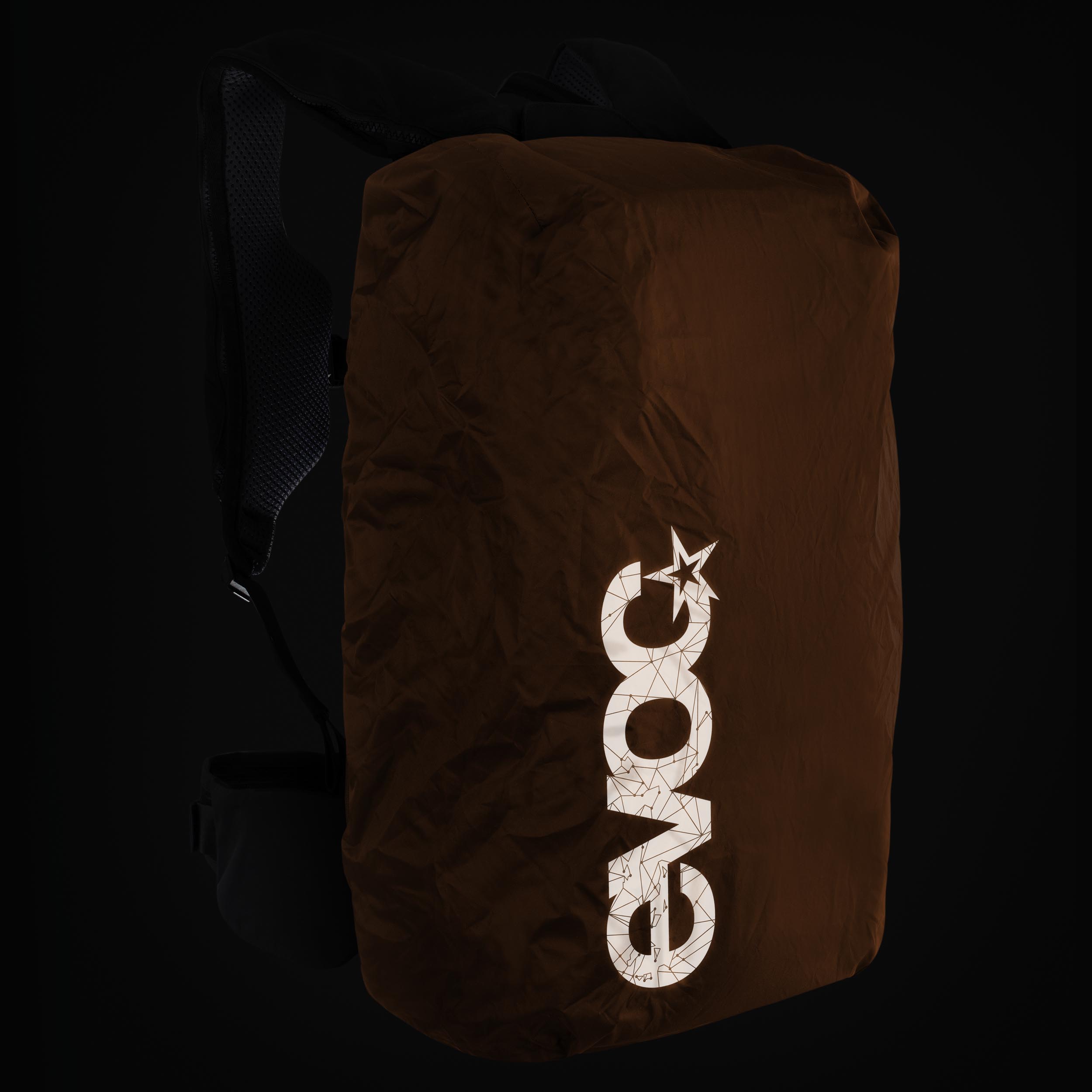 Availability
Available, ready to ship in 1-3 days
| | |
| --- | --- |
| Weight: | 2150 g |
| Measures: | 18 x 30 x 53 cm |
| Colour: | Black |
| Size: | L/XL |
| Volume: | 18 l |
| Art. No. | 450101100-L/XL |
COMMUTE A.I.R. PRO 18
The COMMUTE A.I.R. PRO 18* is the world's first cycling backpack with an integrated airbag and back protector - developed to significantly minimize the risk of injury for modern city bikers. In the event of a fall, the MINERVA AIRBAG SYSTEM's sensor-controlled airbag inflates in less than 0.2 seconds and protects the cyclist's neck, shoulders, collarbones and chest, while the LITESHIELD PLUS back protector offers protection for the spine. These two technologies combined in the backpack can reduce up to 80 % of the impact forces that occur during a fall.
In addition, the backpack made of recycled Polyester has all the features that bike commuters want on their way through the city: 18 litres of packing volume, a padded laptop compartment with lateral quick access, D-lock-, phone-, sunglasses- and organizer-compartments, maximum carrying comfort and a perfect fit. A set of glow-in-the-dark CARGO STRAPS are included to complement the COMMUTE A.I.R. PRO 18's reflective prints for enhanced visibility in traffic.


Airbag system developed together with Minerva-AS GmbH
Chest strap with magnetic FIDLOCK buckle activates the MINERVA AIRBAG SYSTEM
32 h battery life, rechargeable via USB-C connection
Filling of the airbag via MINERVA INFLATOR (CO2 cartridge with ignition module)
After a fall with release and inspection of the airbag for damage, the system can be used again with a new inflator
Software updates, battery charge status and other services available via smartphone app
Application and temperature range from 0 °C to +40 °C
*Shipping to islands that can only be reached by sea or air is not possible. This applies, for example, to the Azores, the Balearic Islands, Madeira, Corsica, Spitsbergen and, in some cases, Danish islands, as well as to locations with identical postal codes on the mainland. You can find more information in the FAQ section via Service Overview.
You are already owning the COMMUTE A.I.R. PRO and looking for further information?
A constant, free flow of air is enabled by means of the vertical air channel. This ensures optimal ventilation even at high exertion levels including a lot of sweat so as to prevent the chilling of the sensitive kidney area.
AIRO FLEX is an extremely sturdy material that is both permeable and flexible. We use it for our top-quality hip belts to ensure optimum load transfer to the hips, with simultaneous maximum ventilation – for utmost carrying comfort. 
LITESHIELD PLUS BACK PROTECTOR
This novel, extremely lightweight, flexible and temperature-insensitive back protector has outstanding impact protection properties. The horizontally running, stepped flex lines determine how the new LITESHIELD PLUS BACK PROTECTOR bends, so that it fits perfectly to the back in any situation.
Laptop compartment
Carabiner to attach keys
Emergency plan
Pockets for small items for better organization
Elastic lateral pockets
Seamless shoulder straps
BOTTLE HOLDER
Multi-functional attachment loops
Mobile phone compartment
Compartment for optical glasses
Hip belt pockets
COMMUTING
Mobility, especially in urban areas, is changing rapidly. Congestion of motor vehicle infrastructure in cities, growing environmental awareness and a mega trend towards a healthier lifestyle are facilitators of this change. Poor bicycle infrastructure fuels fear of accidents and the resulting injuries which is what constitutes one of the main inhibitors of bicycle traffic. This is what sparked EVOC to make bike commuting safer and more comfortable with the products of the COMMUTING line from 2023.
From zero to safe in 0.2 seconds
The magnetic buckle on the chest strap is responsible for activating and deactivating the airbag. The sensory unit, which is USB-chargeable, is equipped with six sensors enabling it to analyze the position of the backpack, i.e. the rider up to 1,100 times per second. Once the deployment criteria are met, the airbag inflates within just 0.2 seconds, hereby unfolding its full protective effects for the cervical spine, shoulders, collar bones and chest. The mechanical deployment is implemented via the activation of an e-igniter. After the airbag has been deployed and checked for damage, the system can simply be reused with a new cartridge.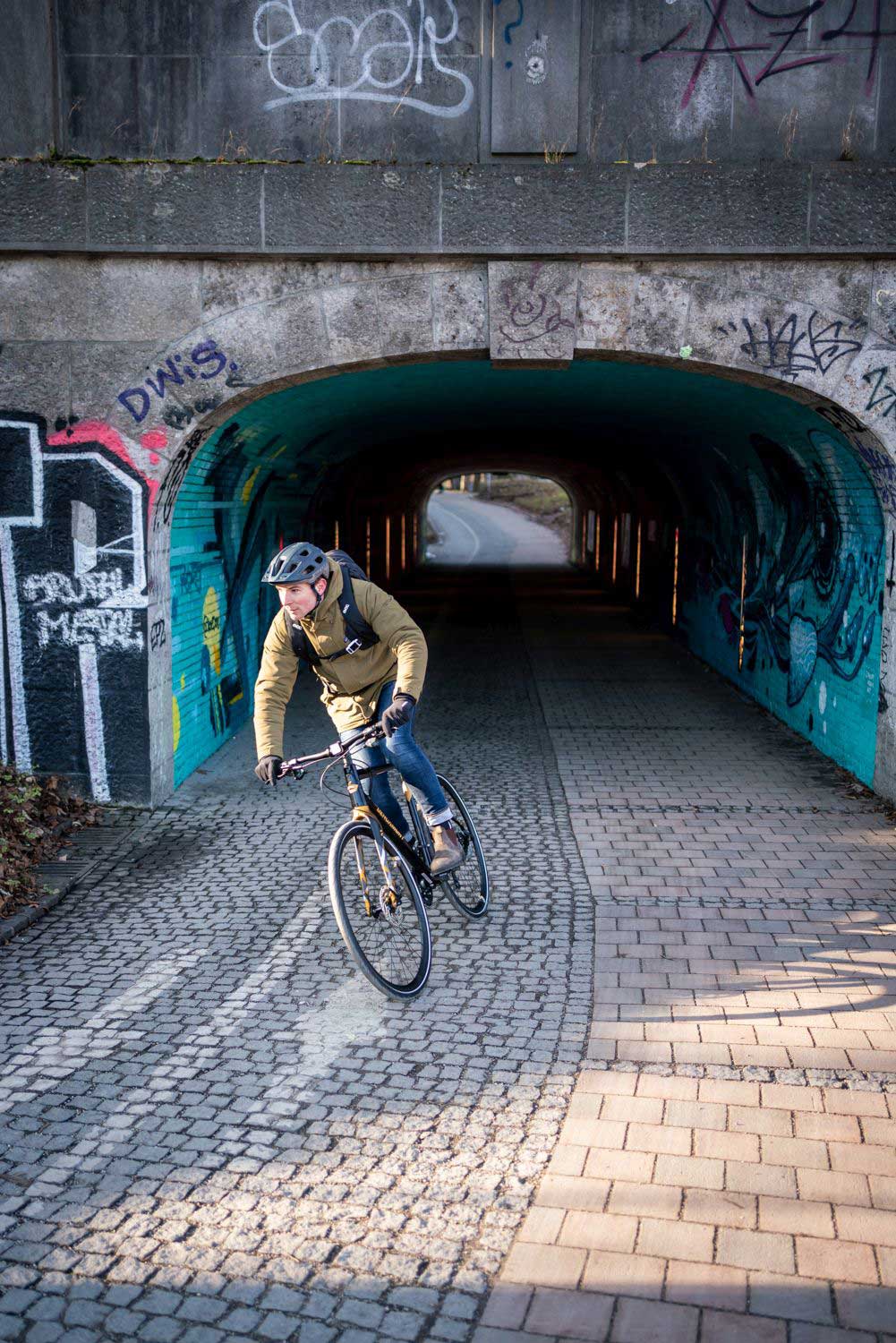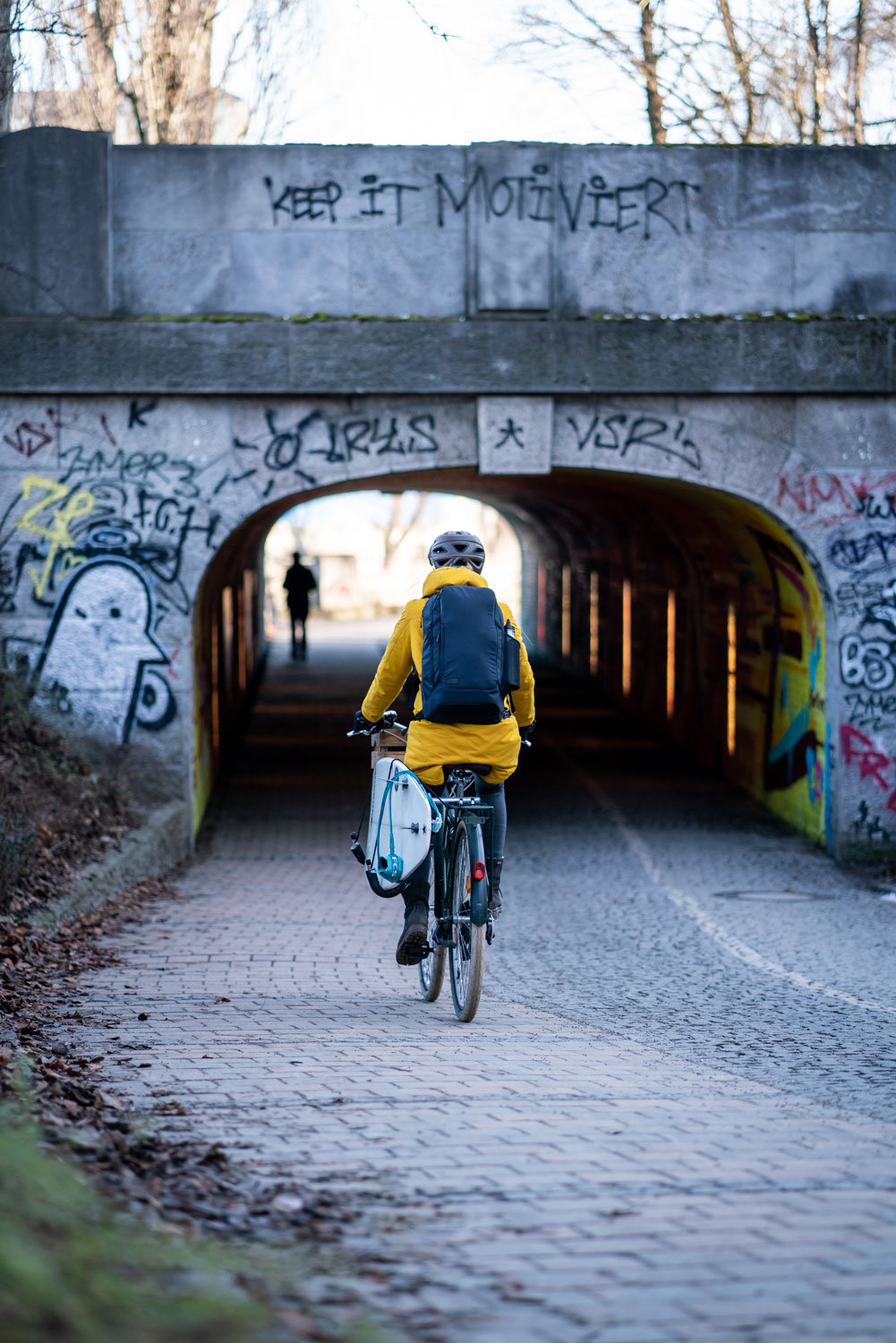 TRENDING //
You may also like: