SQUAWK // A TRIP TO LOFOTEN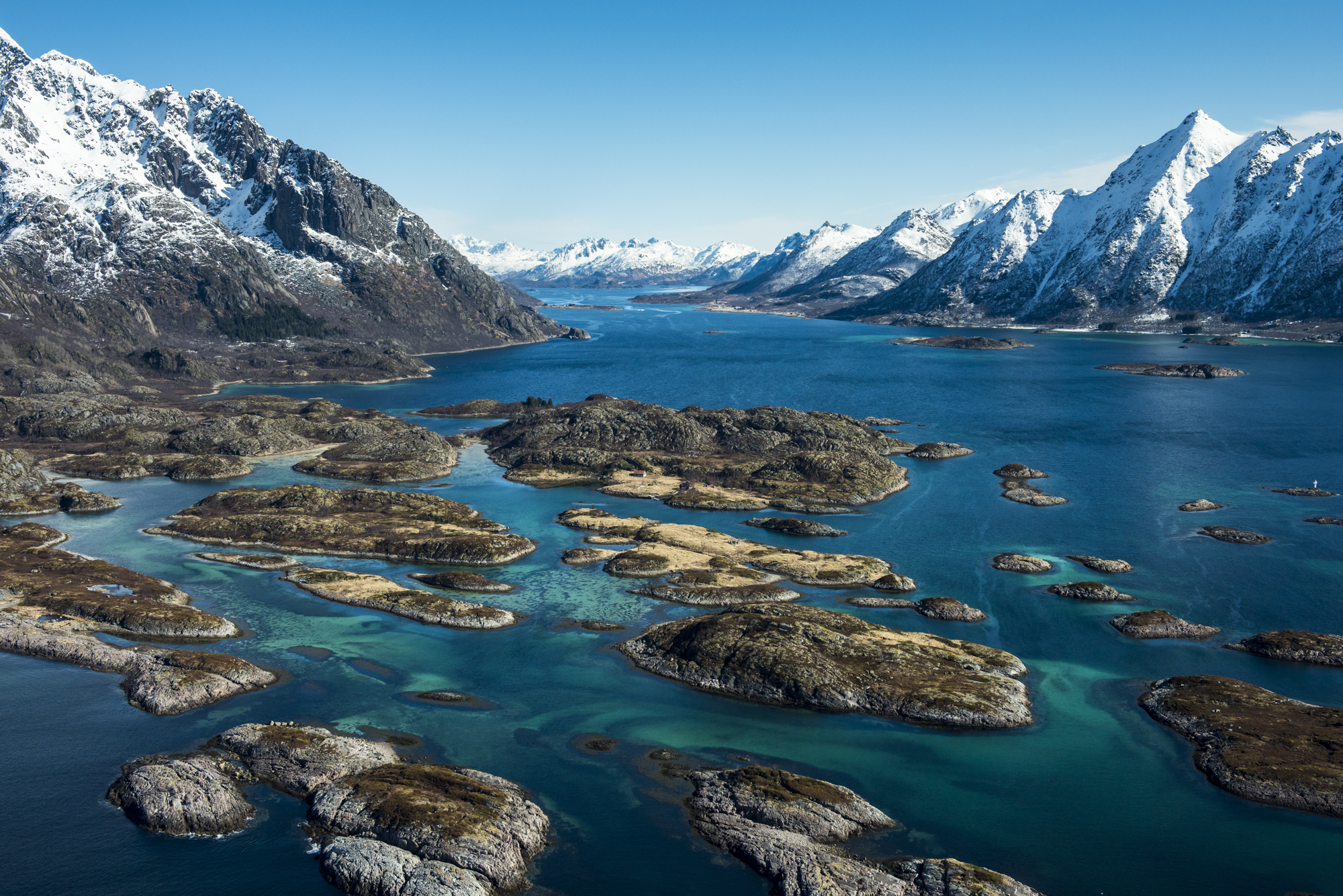 Since the entire Legs Of Steel crew was involved in the biggest ski film project ever last year ("Passenger"), it was plain that Paddy and I would be making another banger trip in 2016: into the north of Norway, to Lofoten!
// with Paddy Graham and Sven Kueenle
As there are neither heli-skiing facilities nor lifts on Lofoten, we knew that this trip would be extraordinary – especially since we wanted to explore the terrain from a plane. Inspired by my Alaska trip last year, I had specially obtained a pilot's licence for this purpose. No sooner thought than done! So I picked up the phone to find a plane on Lofoten. Unfortunately it turned out that it would not be easy to hire a plane there.
I found nothing on the Internet, and decided to phone all the airports, until I finally ended up with a fisherman who knew someone with a plane... And that is how I met Ulf, who was a little concerned because of my lack of flying experience, especially since the Lofoten terrain is rather demanding and dangerous to navigate by plane. But after our test flight together, he was prepared to entrust his plane to me.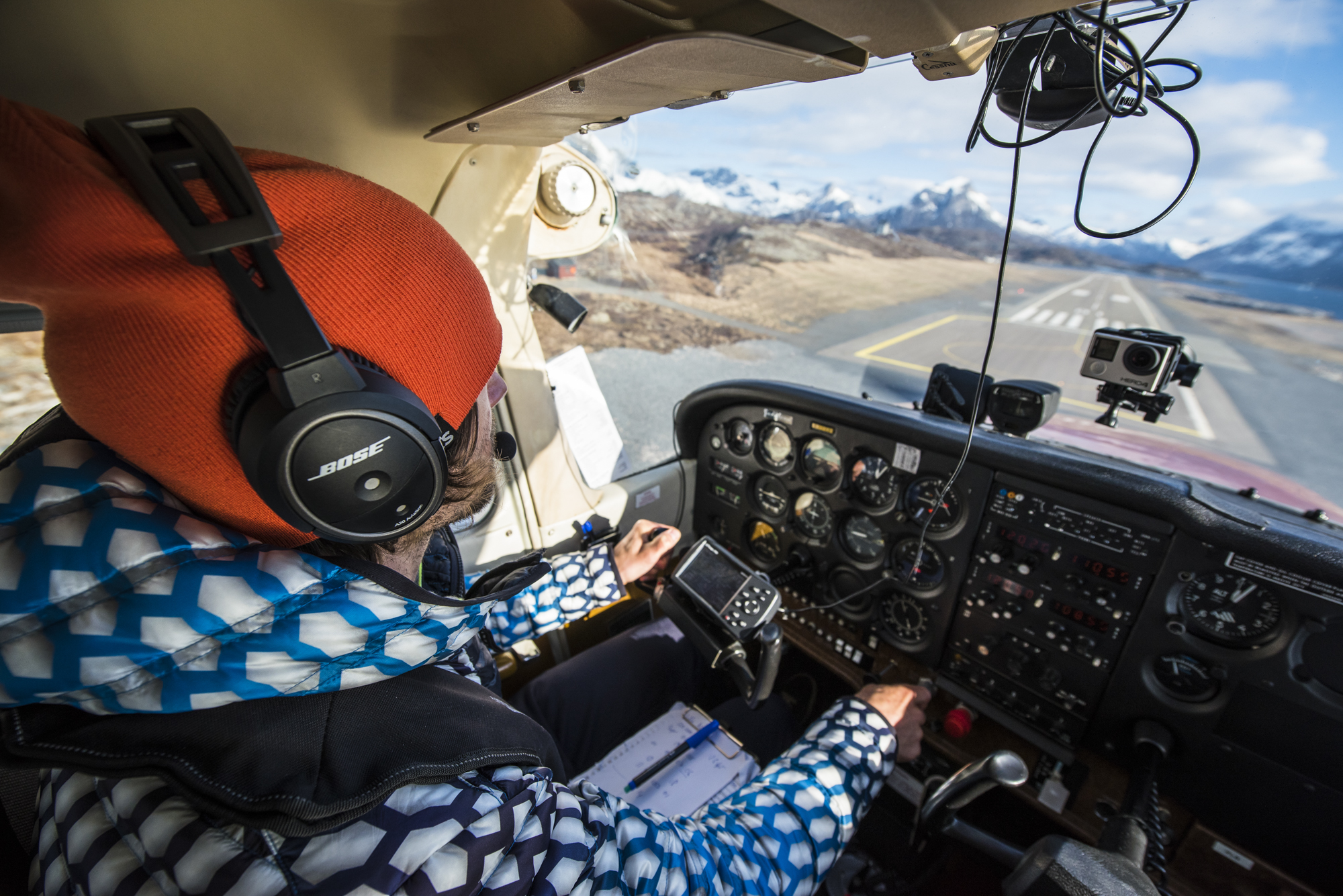 Even after the first flight the entire crew was completely overwhelmed by the mountains and the unbelievable landscape – far more impressive than we had imagined.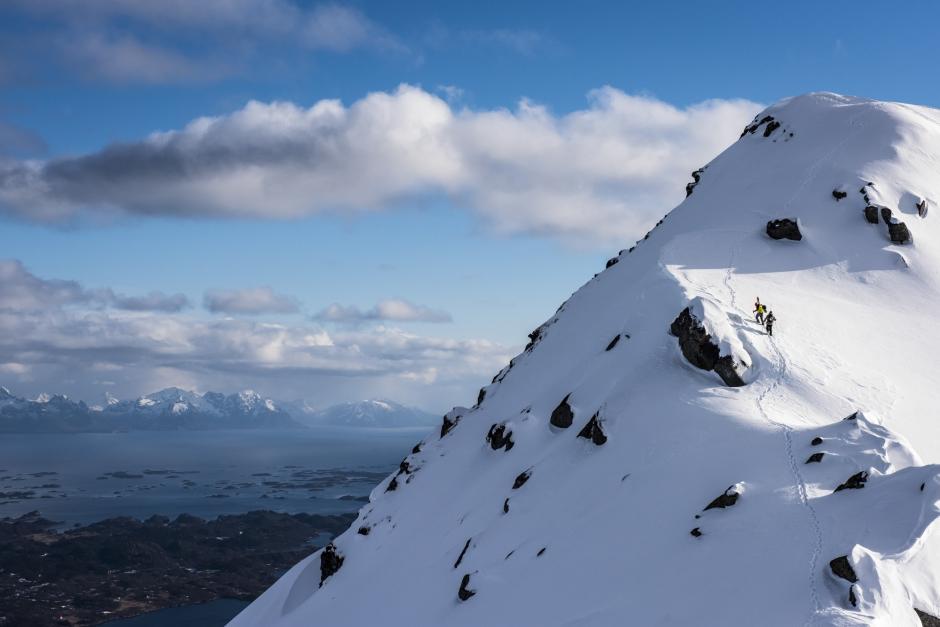 The plane was the perfect means to search for spots, but it also soon became apparent how difficult it was to actually reach these places: we found a perfect location with conifers, elks and vast wilderness in the most remote area. In order to reach it we had to be dropped by boat, which was only possible during high tide, though, because of the shallow water. Then we had to carry our entire equipment including skis for hours, across streams and swamps, through the dwarf pine forest, to the snow line, before we could even put our skins on.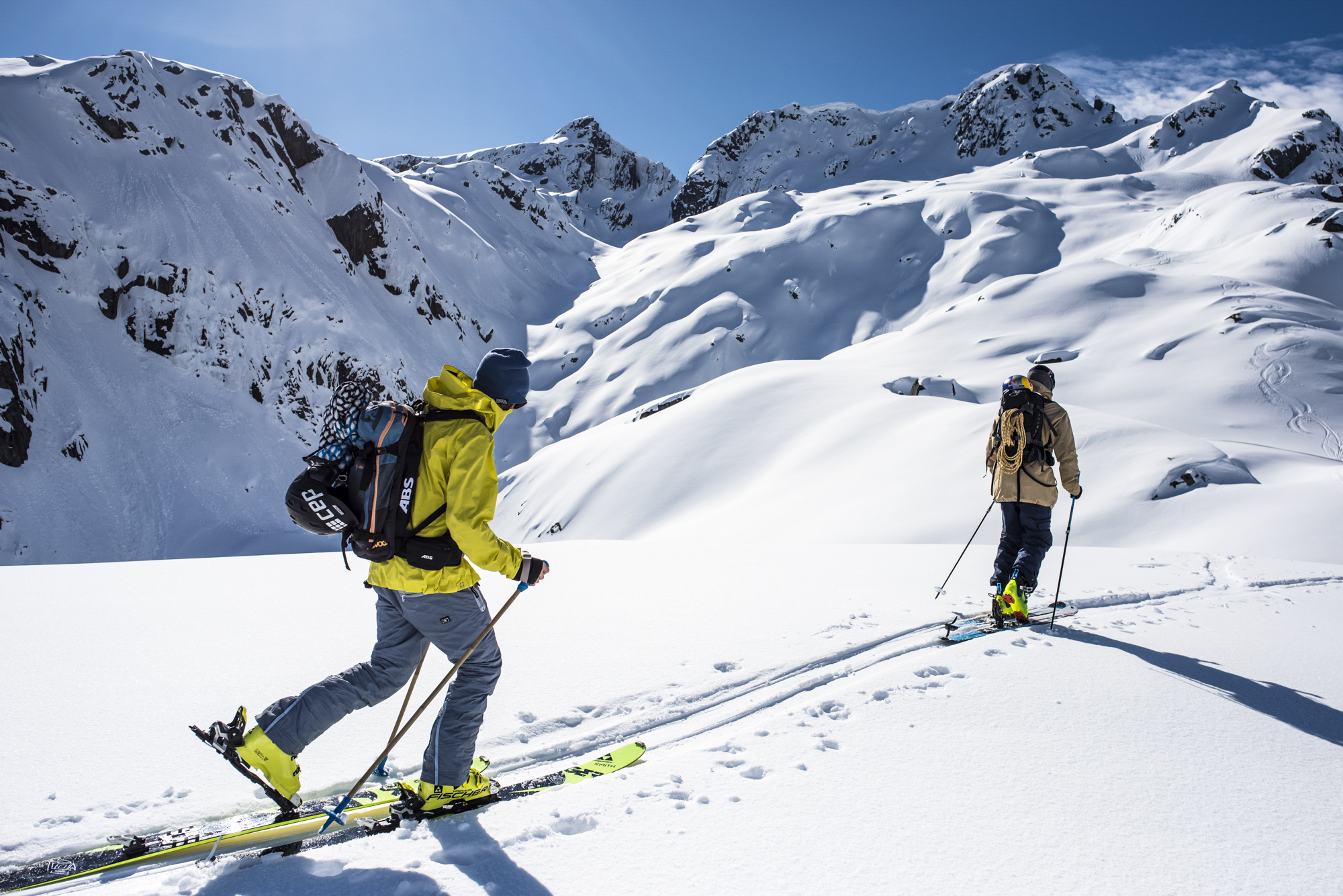 By the time we finally had all our things at our campsite the day was gone – and the actual sporty side of our skiing was only just going to start. Thanks to the long polar summer days, we were able to hike well into the night and go for downhill runs – in spectacular light.

But the days that followed here were the most demanding skiing/filming days I have ever experienced in my career. Through our own strength alone, we completed all the ascents – to film and take shots, sometimes several times after another. Plus, we were in an extremely remote area, which meant that we were left to our own devices. It was therefore wise to approach the downhill runs with extreme caution. A serious injury would have had fatal consequences here. Once we were done and our bodies were close to utter exhaustion, it was time to break camp and make our way back into the valley.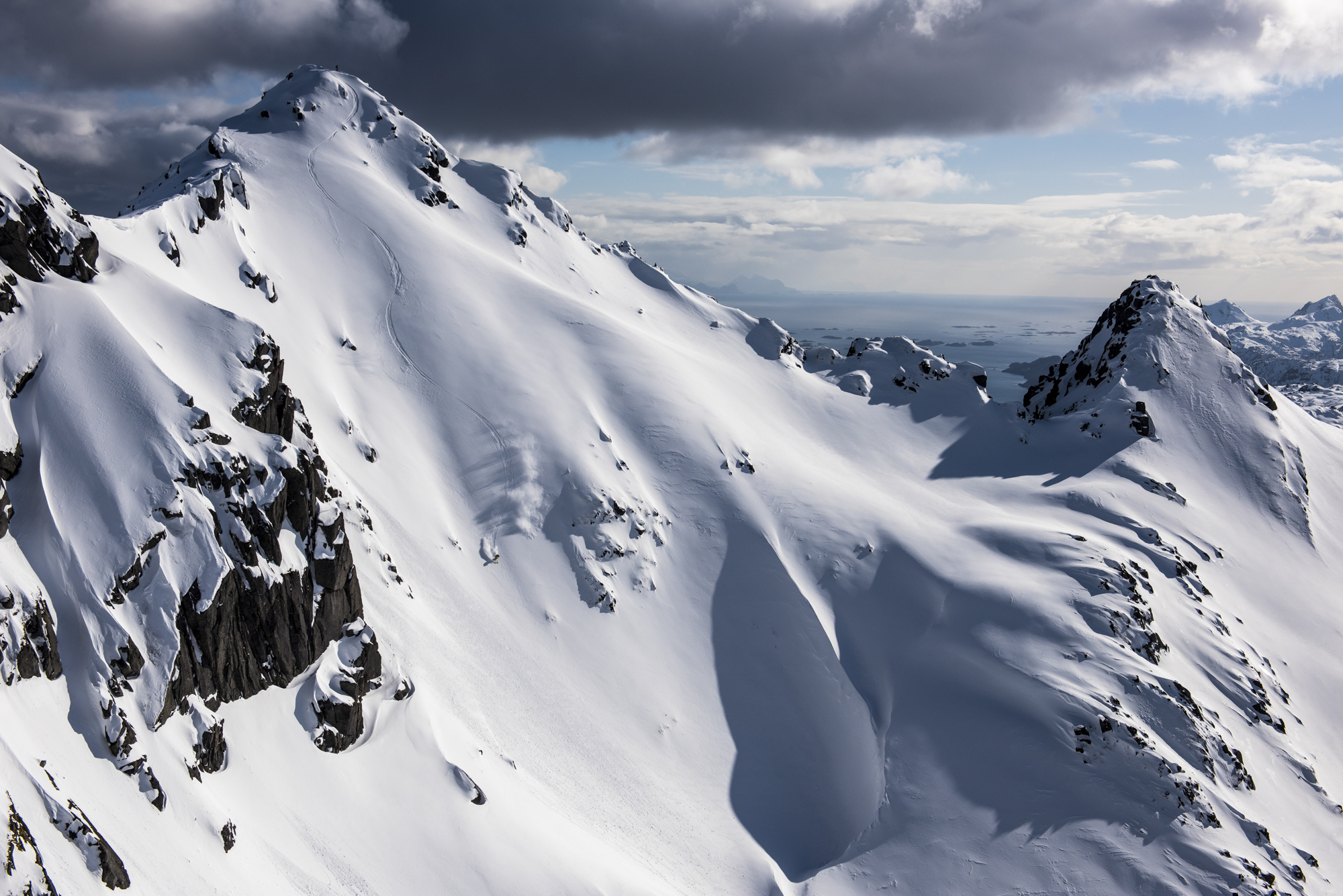 We had agreed a pick-up time for the next morning with our boat pilot, when the tide was at its highest, and the plan was to spend the last night right on the shores of the fjord – one of the most beautiful camping sites I have ever experienced. Completely drained but happy with the success of the past few days and the fact that nobody had incurred an injury, we enjoyed our last few hours in the wilderness.
Just in time for our departure, the weather had also changed and the wind had picked up to such an extent that the boat trip back almost turned into a mini adventure. But thanks to Seth's boating skills, we managed to arrive safely on land again, albeit with a little bouncing around. The following week was very mixed, with changeable weather, which made flying as well as filming extremely difficult. So we made use of this time to get to know the Lofoten Islands better.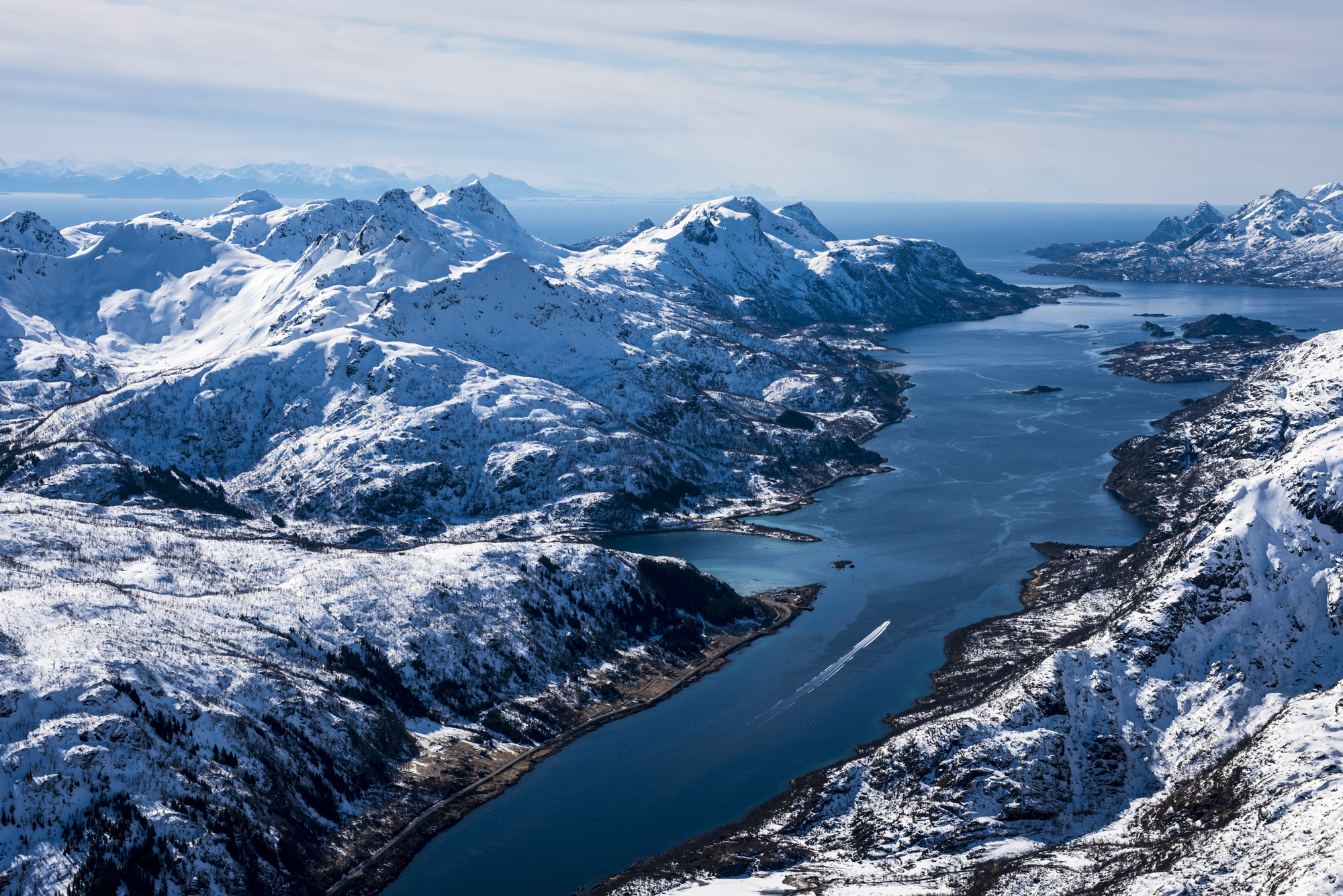 This trip was definitely the highlight of the year, and despite the physical exertion we all flew back home after three weeks – over the moon.