Offering optimised back ventilation, the HIP PACK 3 is perfect for bike rides with
little equipment. Thanks to the VENTI FLAP system you can individually adjust the
distance of the fannypack to your back and the ventilation along the back panel.
With the bladder included, you also have the perfect, small hydration pack.


AIR FLOW CONTACT SYSTEM offers perfect back ventilation

HYDRATION SYSTEM COMPARTMENT up to 1,5l

TOOL COMPARTMENT (separate, quick-access)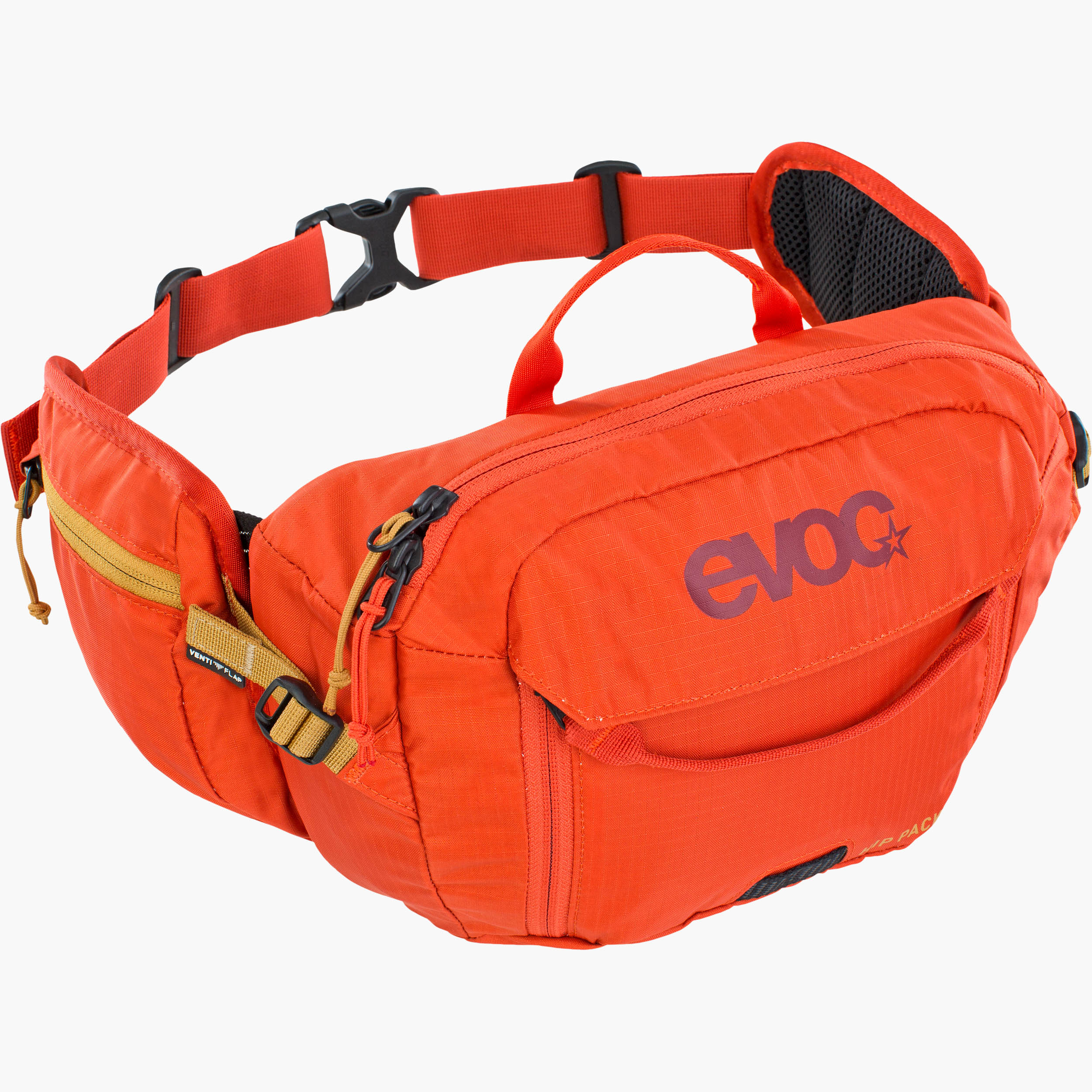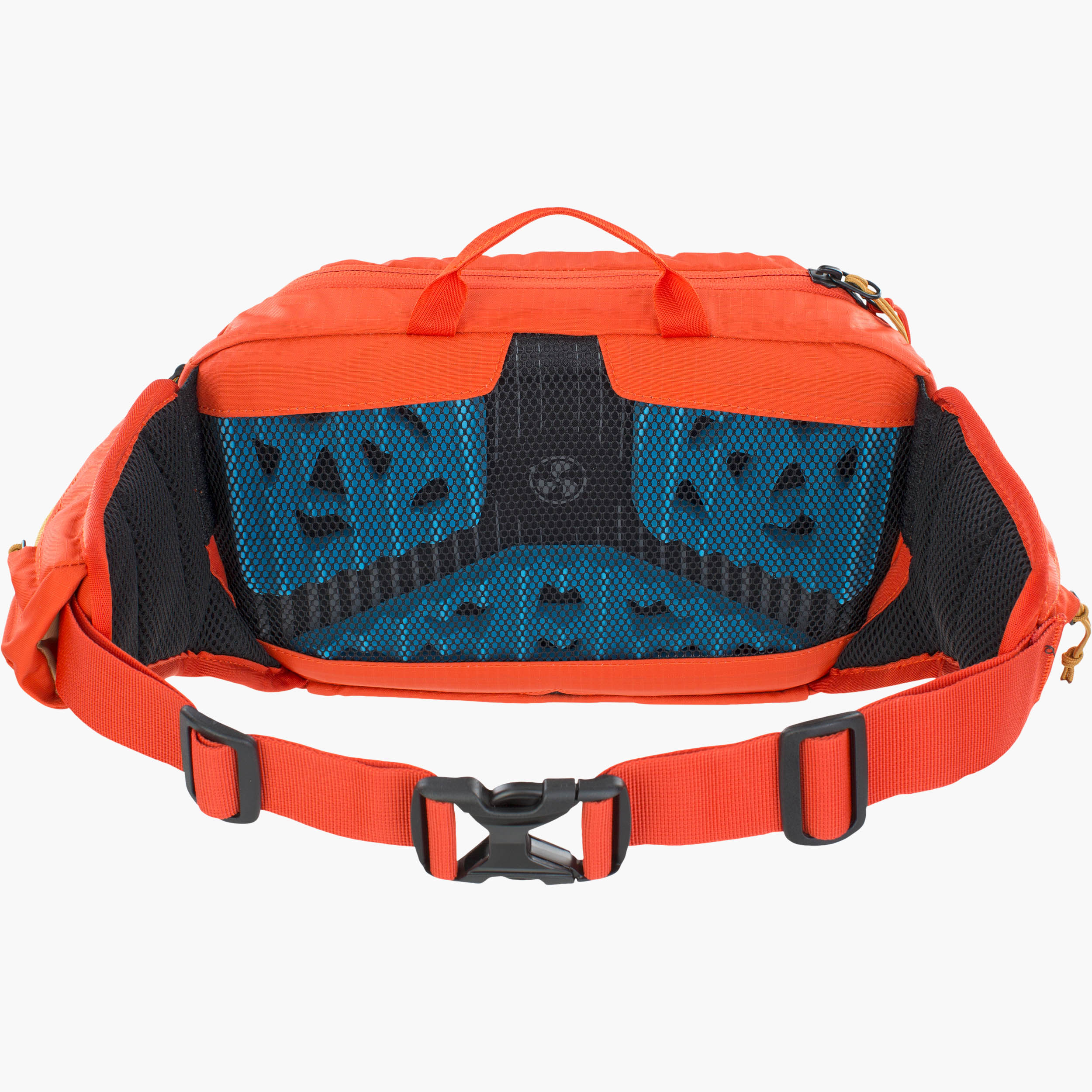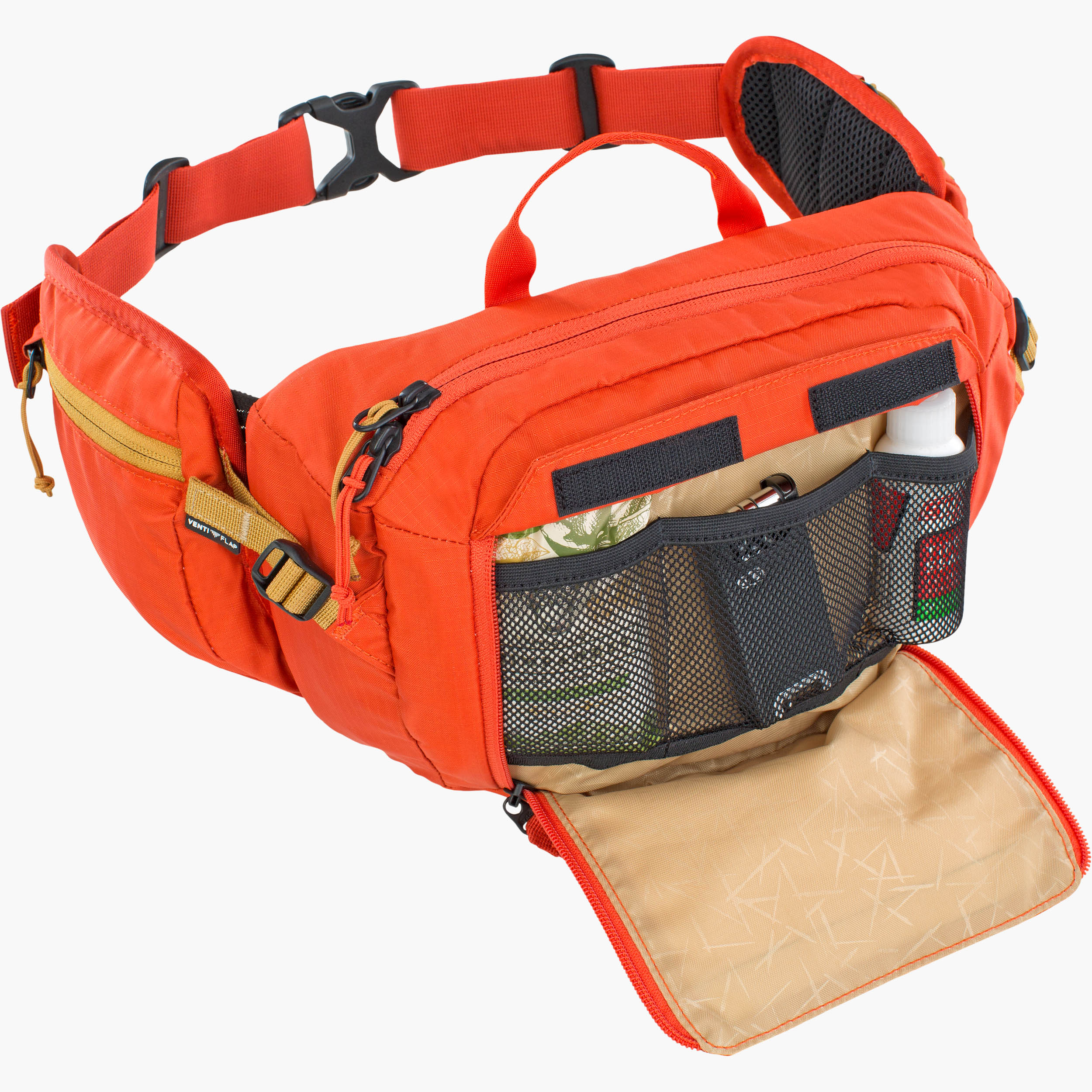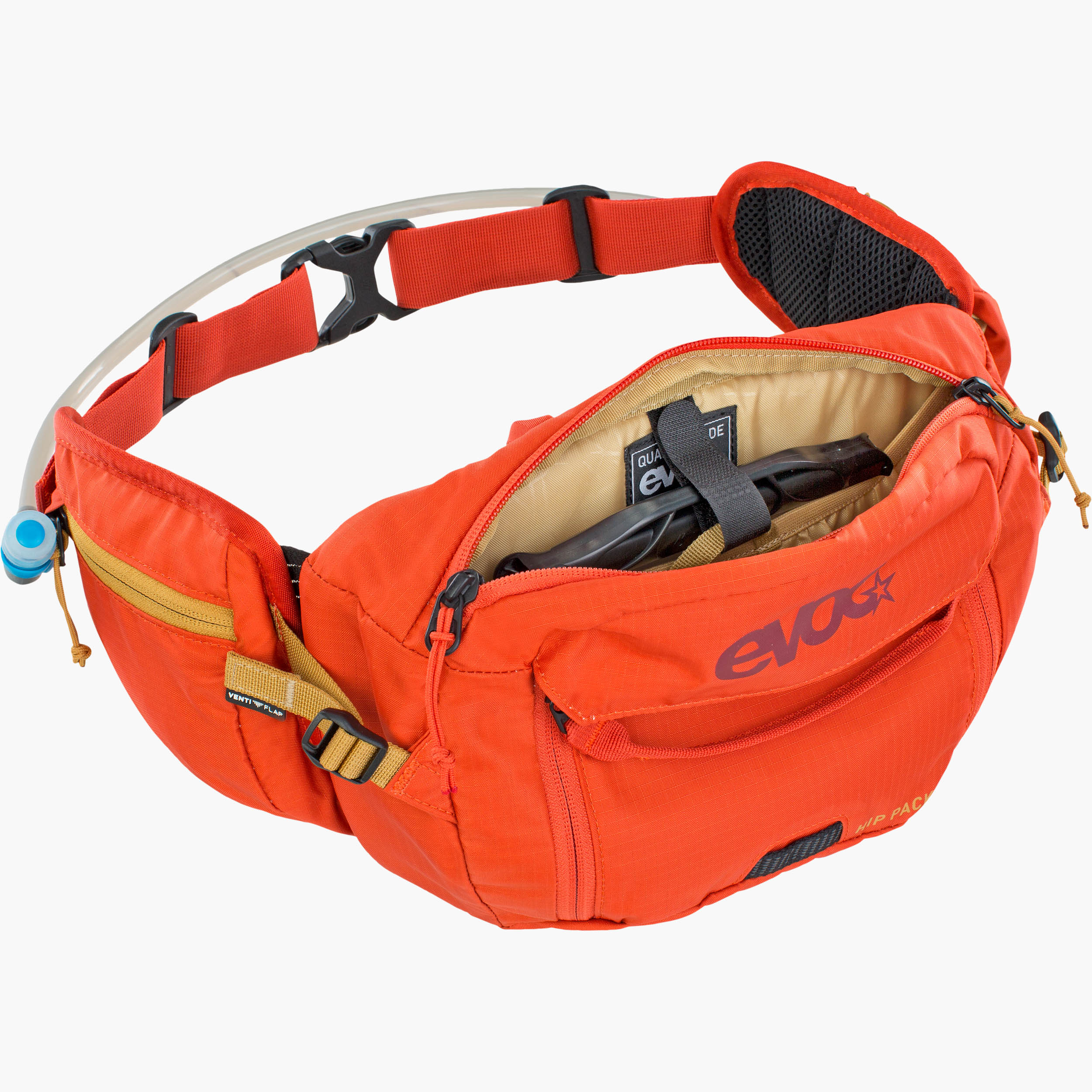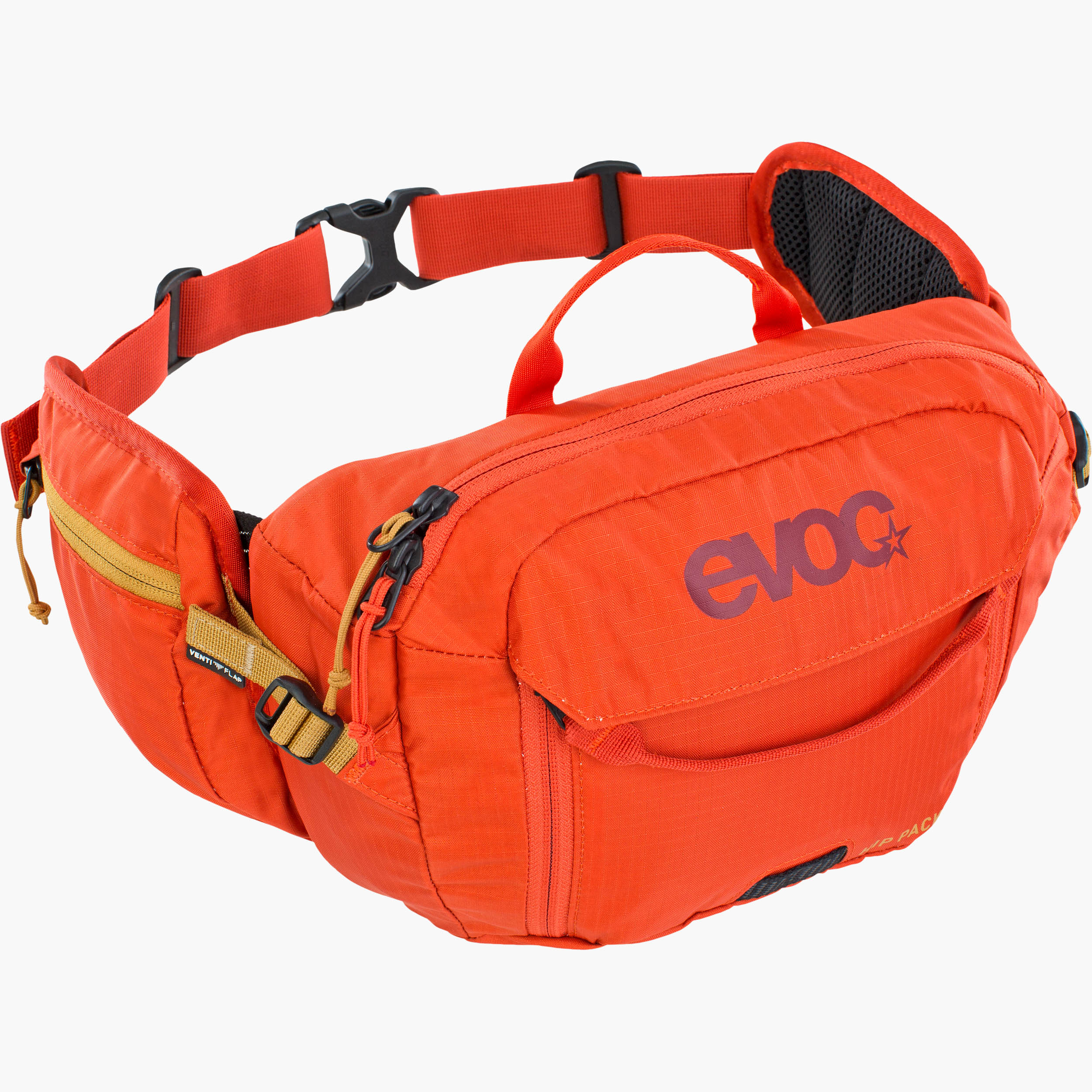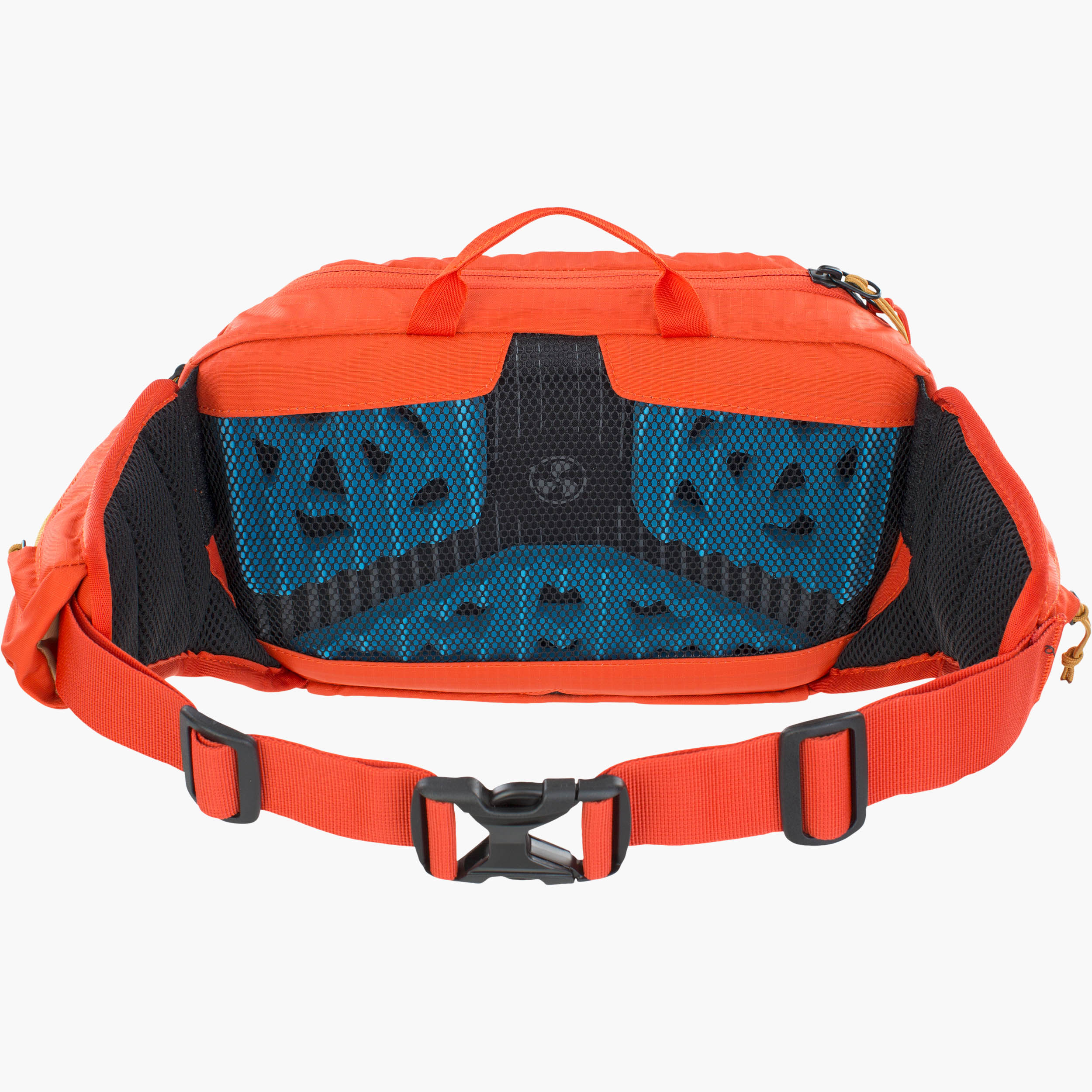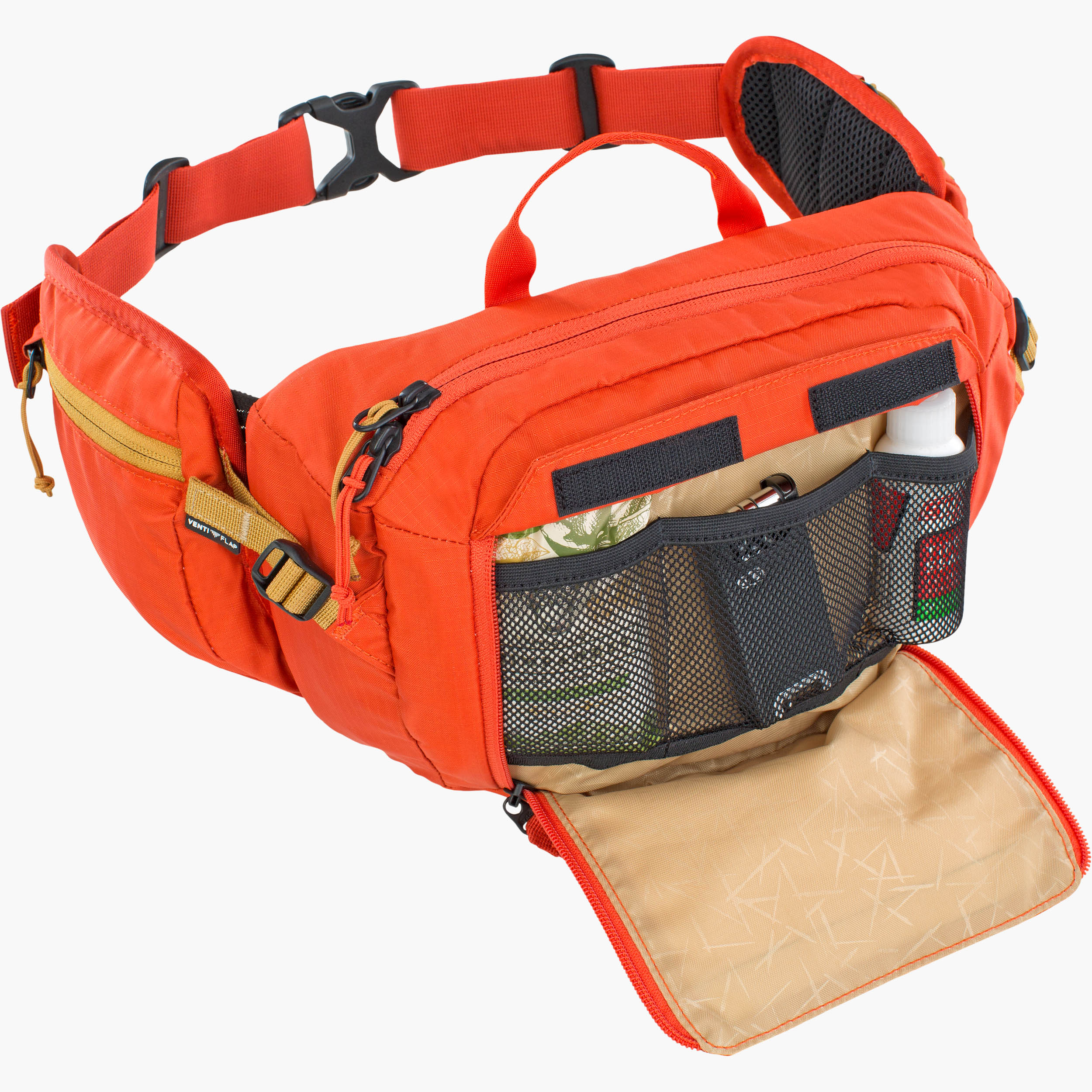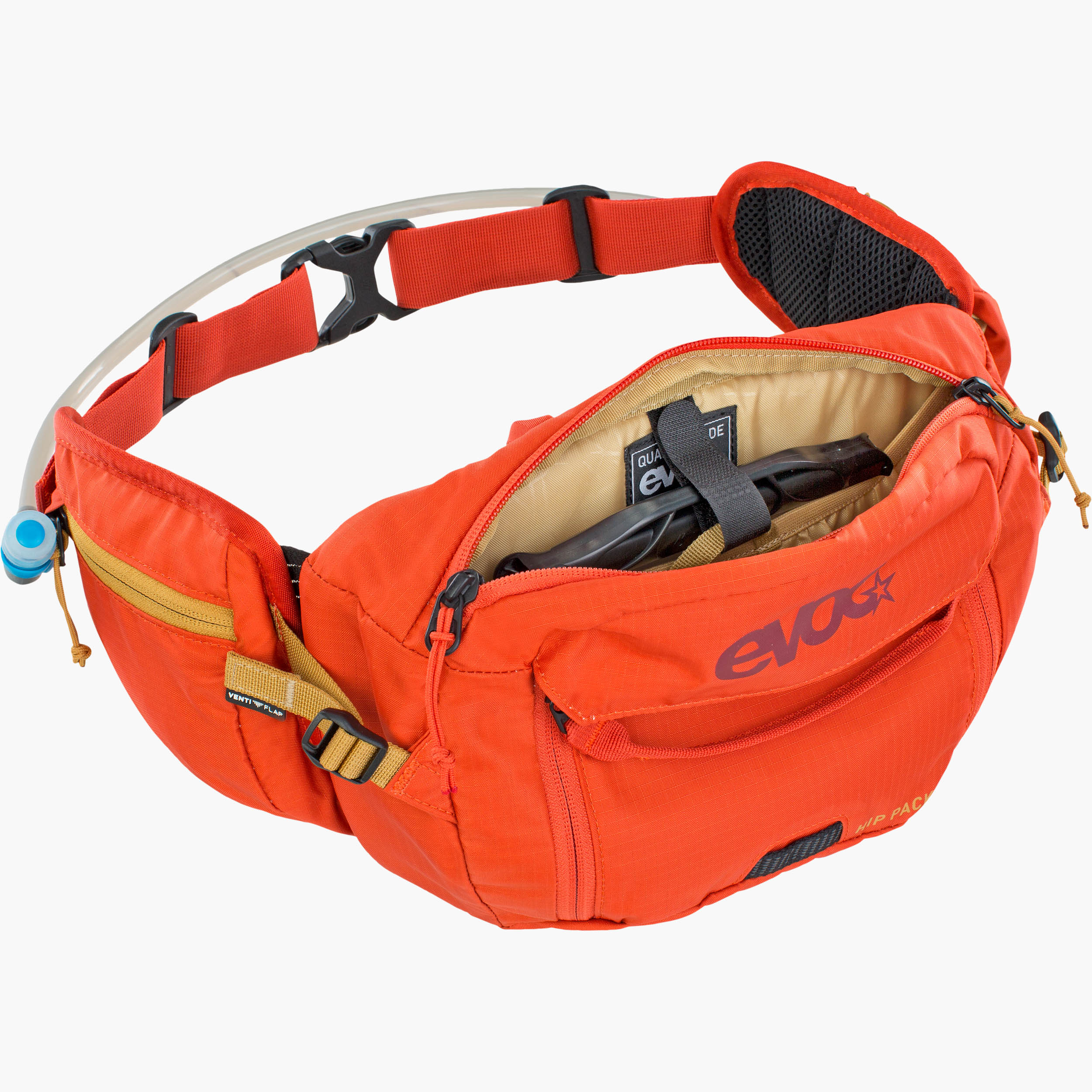 Highlights //
Features
AIR CIRCULATION

A constant, free flow of air is enabled by means of the vertical air channel. This ensures optimal ventilation even at high exertion levels including a lot of sweat so as to prevent the chilling of the sensitive kidney area.

AIR FLOW CONTACT SYSTEM

Loads are distributed evenly on the body's center of gravity while simultaneously reducing contact points on the back. In order to achieve this, air channels and pads are positioned away from the back behind a mesh structure.

VENTI FLAP

The system allows the back portion to be hinged down to maximize ventilation on long ascents.

TOOL COMPARTMENT WITH QUICK ACCESS

Quick access tool compartment

KEY HOLDER

Carabiner to attach keys

HYDRATION SYSTEM COMPARTMENT

Hydration bladder compartment

EXTRA WIDE HIP WINGS

Extra wide hip wings

COMPRESSION STRAPS

Compression straps

MOBILE PHONE POCKET

Mobile phone compartment

HIP BELT POUCH

Hip belt pockets

BACKLIGHT CLIP

Loop for attaching a bike backlight.