TRAVEL LIKE A PRO
---
EVOC will be going on tour with BORA - hansgrohe from 2021 and will be the "Official Supplier for Travel Luggage" of the road cycling WorldTour team.
A long exhausting overseas flight to Bolivia, a look out of the airplane window after landing and you see your mountain bike completely dismantled on the luggage belt. In this horror scenario moment, the idea was born for what a few years later was to be called the EVOC BIKE TRAVEL BAG: a practical, lightweight and safe transport solution for traveling with the bike, the likes of which had never been seen before.
Since then, almost 20 years have passed, quite a few models and prototypes have been developed, EVOC is now the global market leader in the field of bike travel bags and offers a large, versatile range of cleverly designed sports travel luggage. Each individual part is always developed with EVOC's own demand for the highest quality and maximum functionality. This is also the case with the ROAD BIKE BAG PRO, the ultimate "bike-fitting-proof" travel bag for racing and triathlon bikes. Thanks to its unique hybrid design, millimeter-precise, individually fitted seatposts and cockpit setups no longer need to be adjusted or dismounted.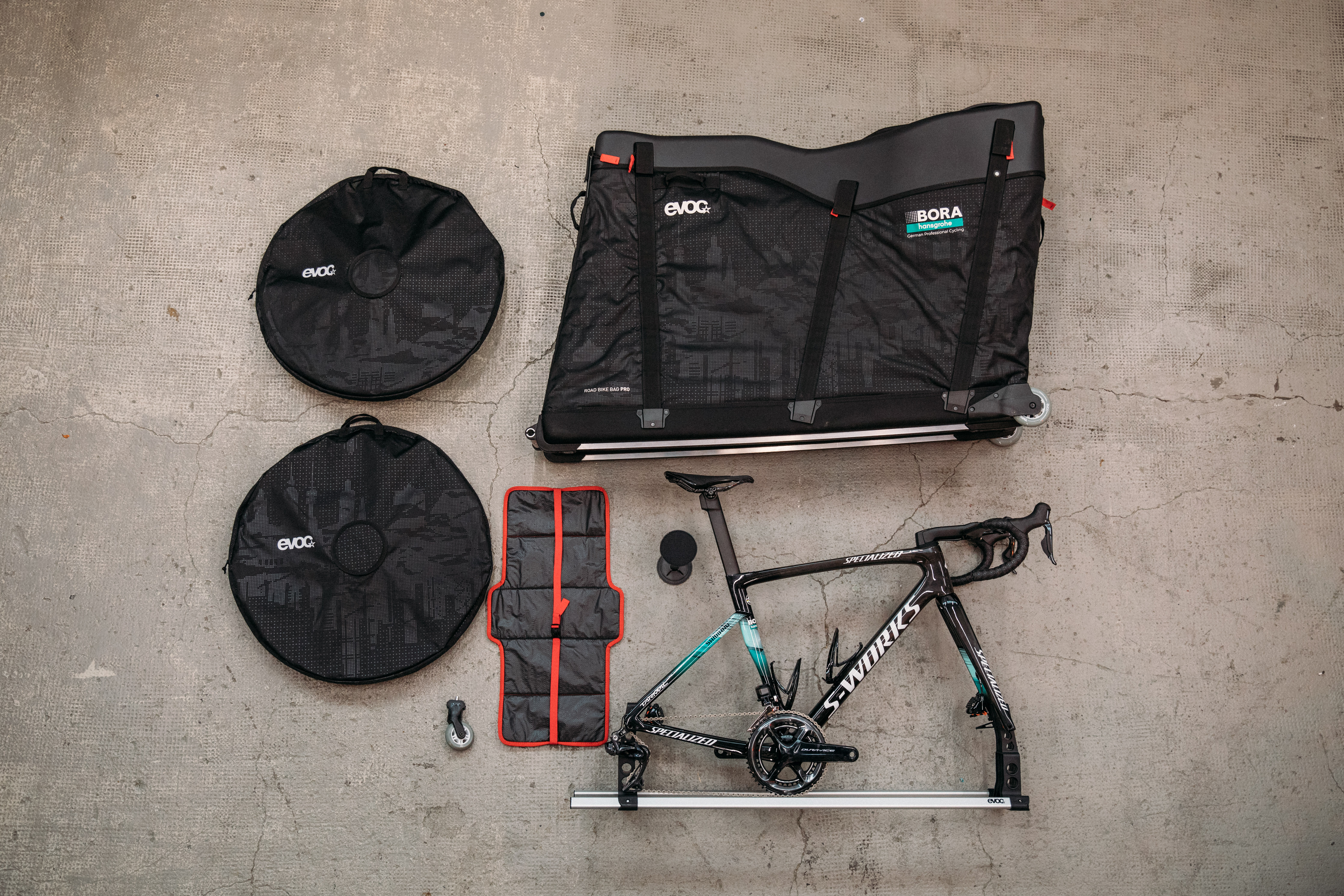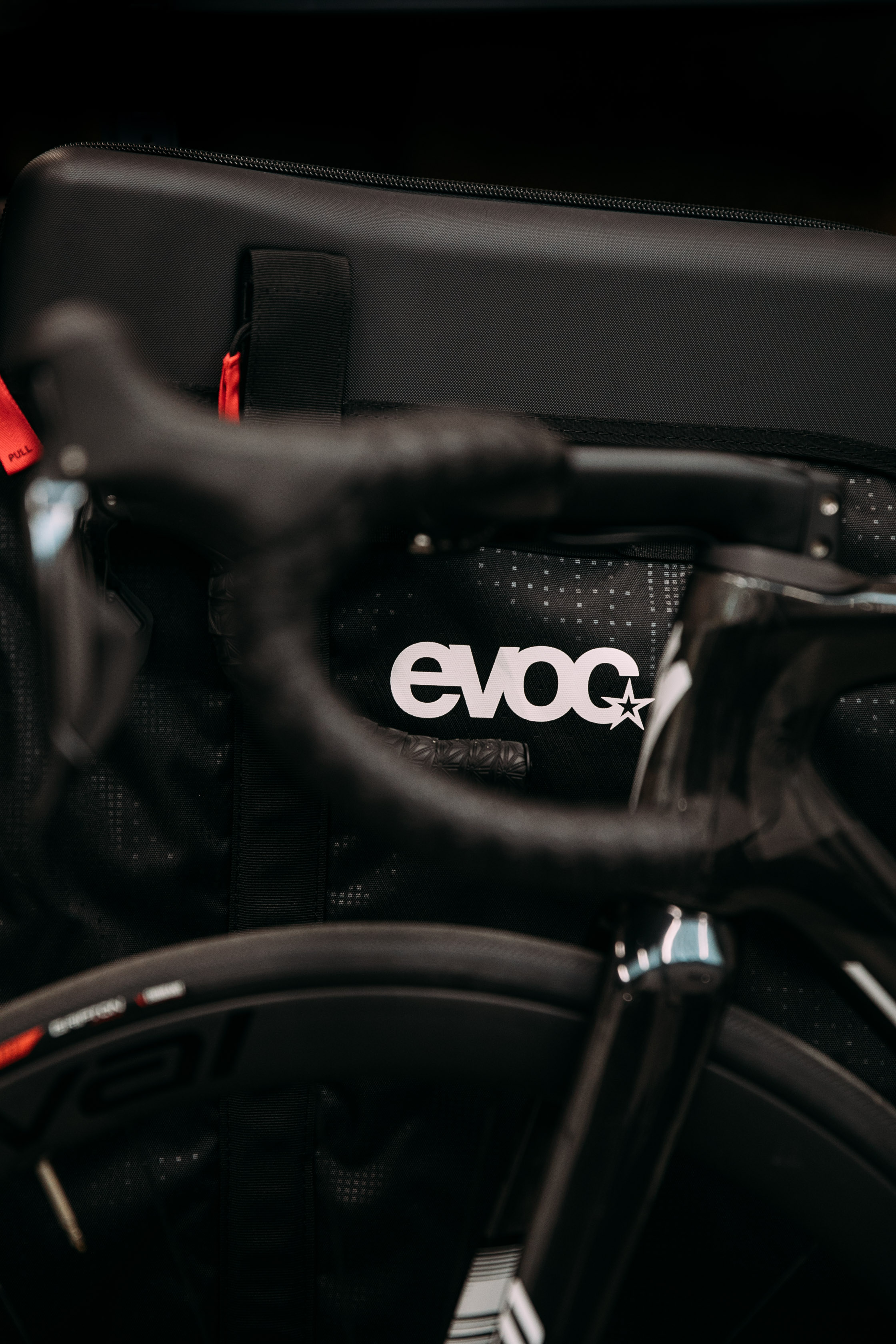 So what could be more logical than to provide the best sports luggage and transport solutions to those who challenge their equipment to the utmost in every competition? Who have the same demand for quality and performance and who not only share the Bavarian homeland and the passion for cycling, but also a company history which is a success story against all odds?
EVOC is proud to be able to support the UCI WorldTeam BORA - hansgrohe with products specifically developed for professional road cycling from January 1, 2021 as "Official Supplier for Travel Luggage" .
The collection, developed exclusively for and with BORA - hansgrohe, comprises various products that make the transport of equipment safer and more comfortable and assist the supporting staff during races. In addition to the Road Bike Bag Pro, the riders and team can look forward to their own pillow bags, washing nets, suitcases and backpacks, while the work of the support staff* is made easier by their own physio and medical backpacks, cooling bags, rain bags and finish-line backpacks. The EVOC BORA - hansgrohe collection will initially be reserved for the team, but an extensive EVOC Sports Travel product family, into wich the development know-how gathered in designing the professional collection has been transferred, will be available to the general public.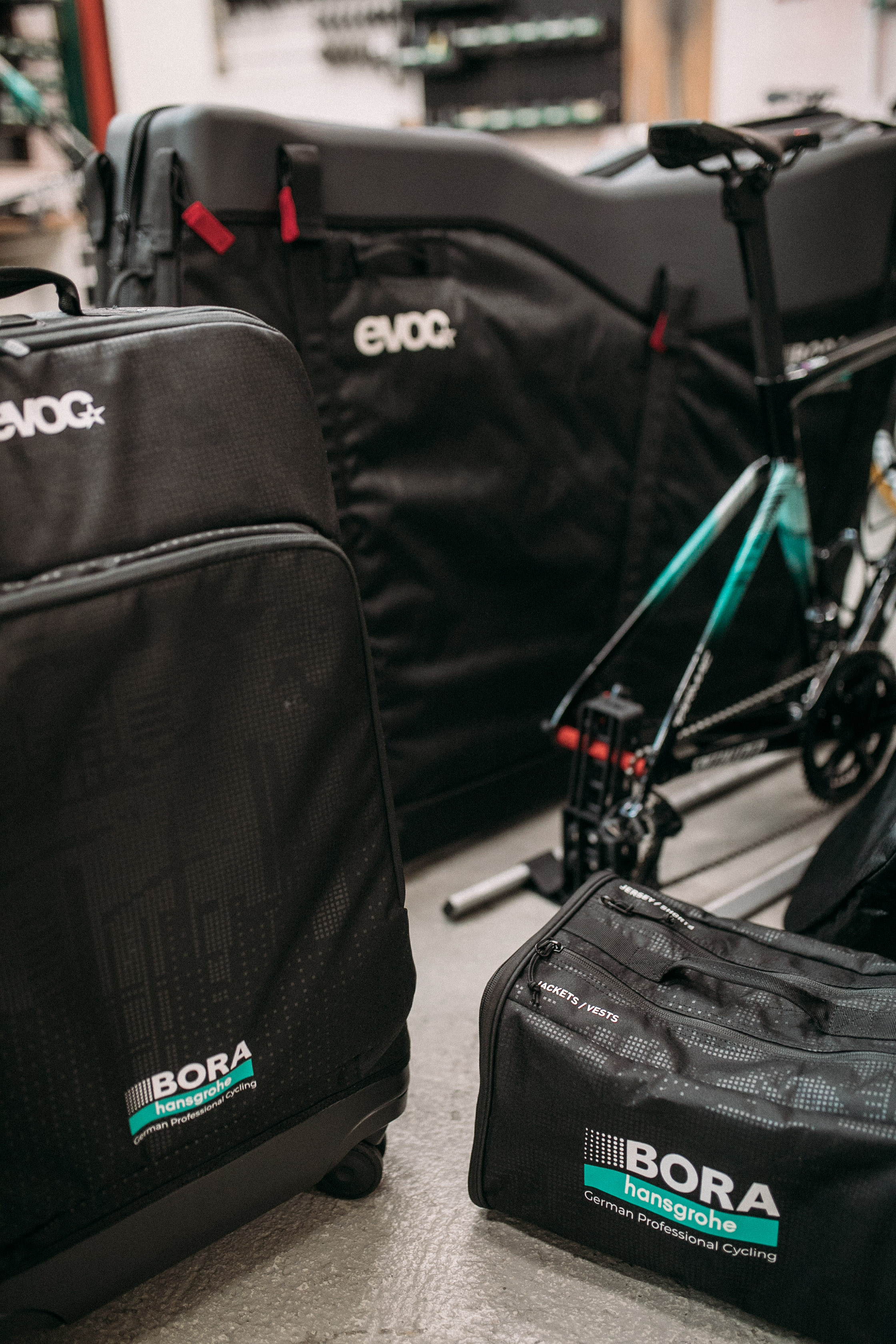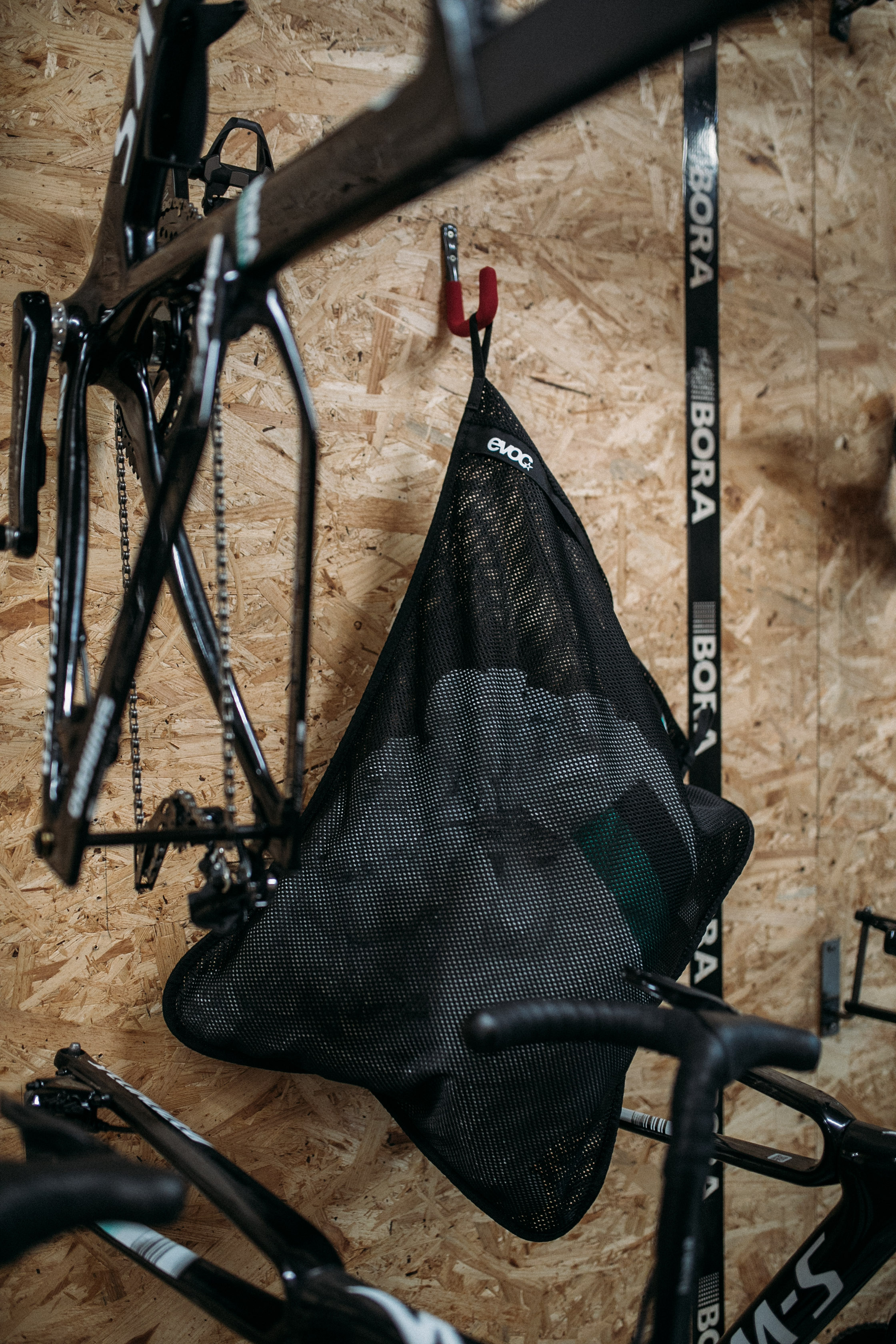 "It fills me with pride to see that the global leaders for travel and bike bags, also based here in Upper Bavaria, are making their way into professional cycling together with my team. The partnership has intensified over a longer period of time. Together with EVOC, we have been collaborating on specific road cycling products that live up to the requirements of a WorldTour team. From the start, I felt that we were on the same page and would be able to achieve a lot. Now that I am holding the products in my own hands for the first time, I am certain that our equipment will always get to the races around the globe safely. I am looking forward to our Bavarian collaboration and I'm sure that it will be a success for both sides.",says Ralph Denk, team manager of BORA - hansgrohe.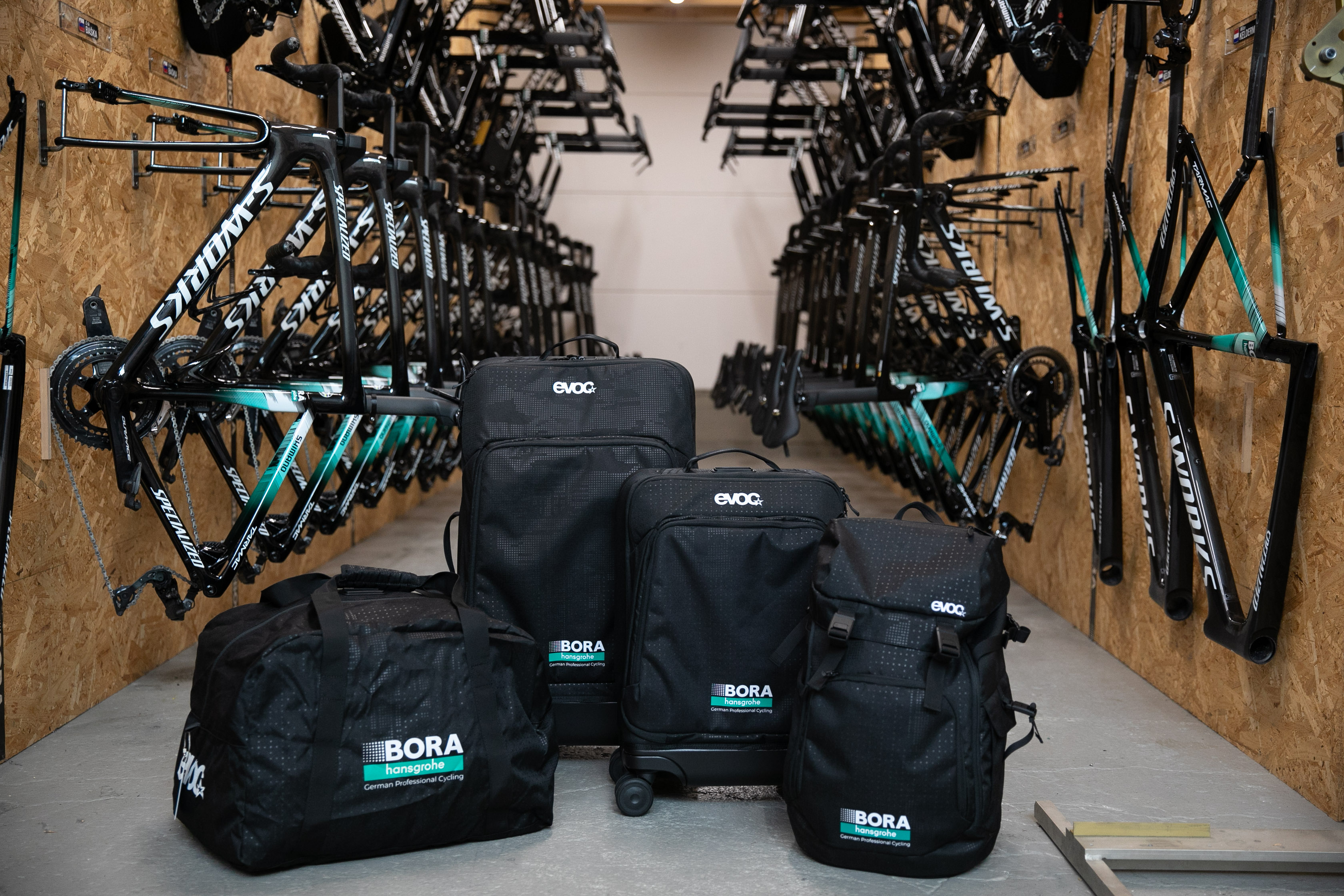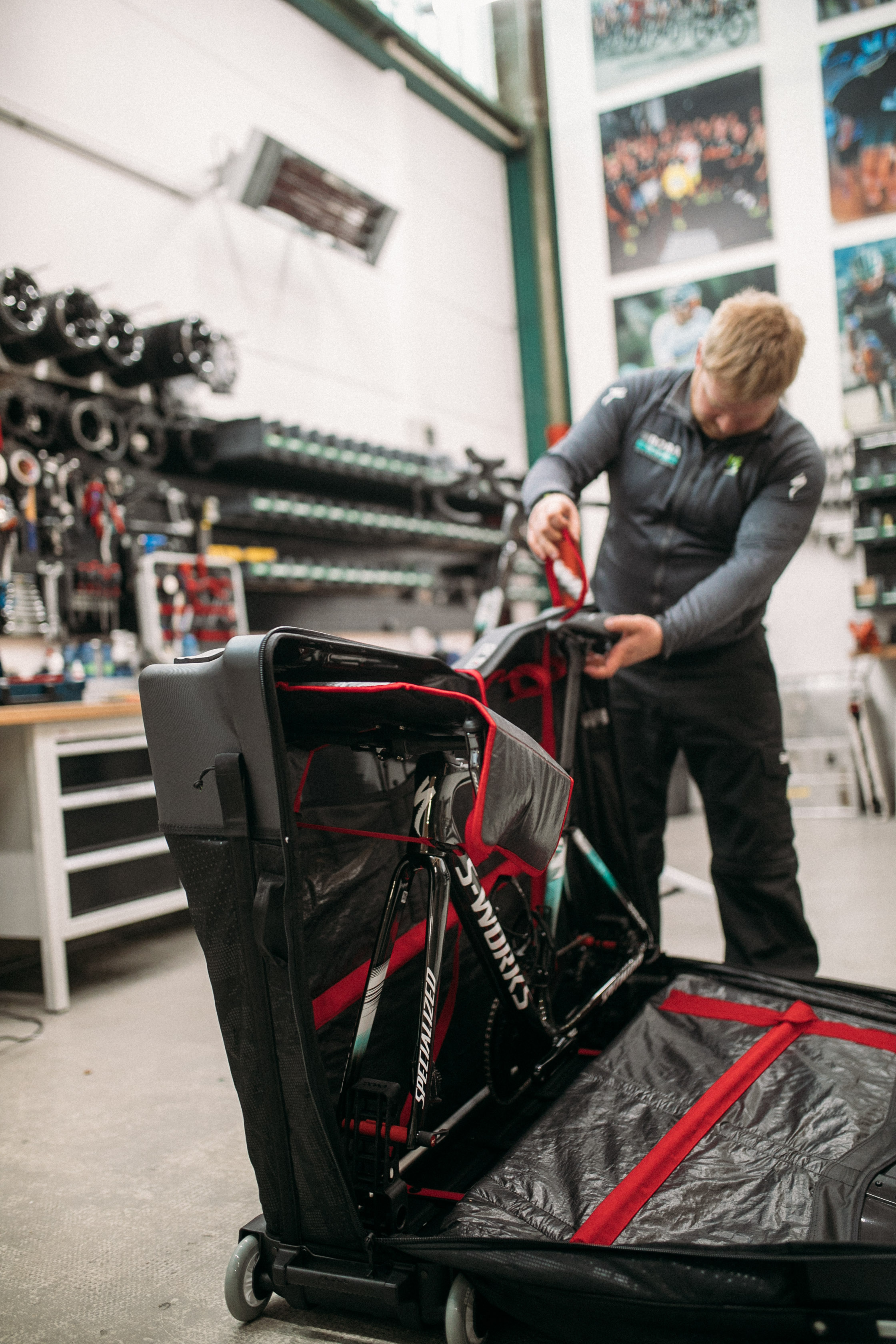 If you consider that up to 21 hotel changes are on the agenda on a Grand Tour, traveling with sports equipment takes on a new dimension. "The frequency and intensity of use and travel make the decisive difference here compared to use for hobby or leisure. We are hoping that the professional athletes and the team will come up with suggestions for improvements to make our cycling travel bags even easier and more intuitive to use and hereby still more user-friendly - not only for professionals," says Tobias Reischle, product developer at EVOC. "Finally, it is an extra motivation for the product team to work for professionals and know that they are now traveling the world with our Road Bike Bag Pro, hopefully they will be successful and we can support them in their efforts".
#travellikeapro
#evocbike