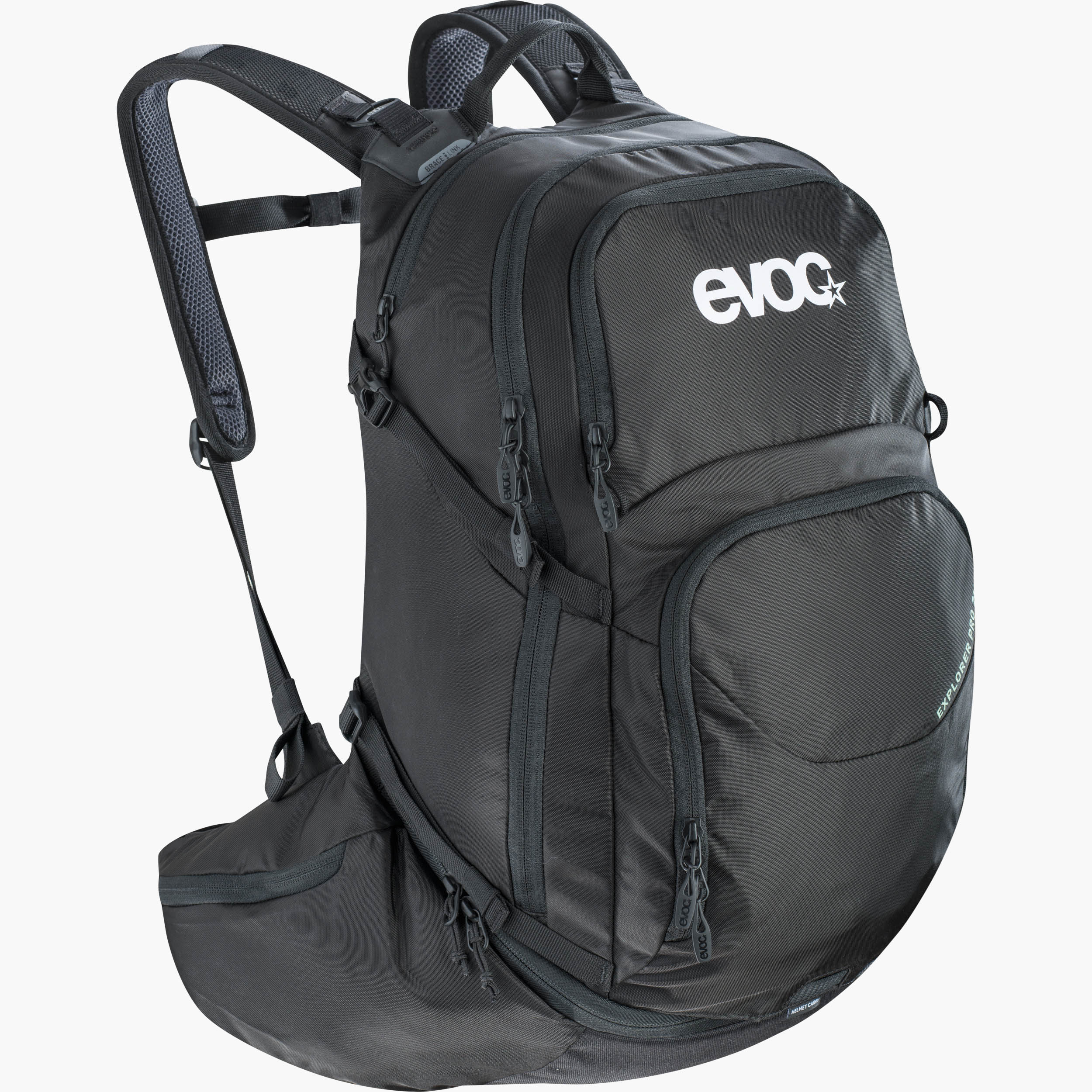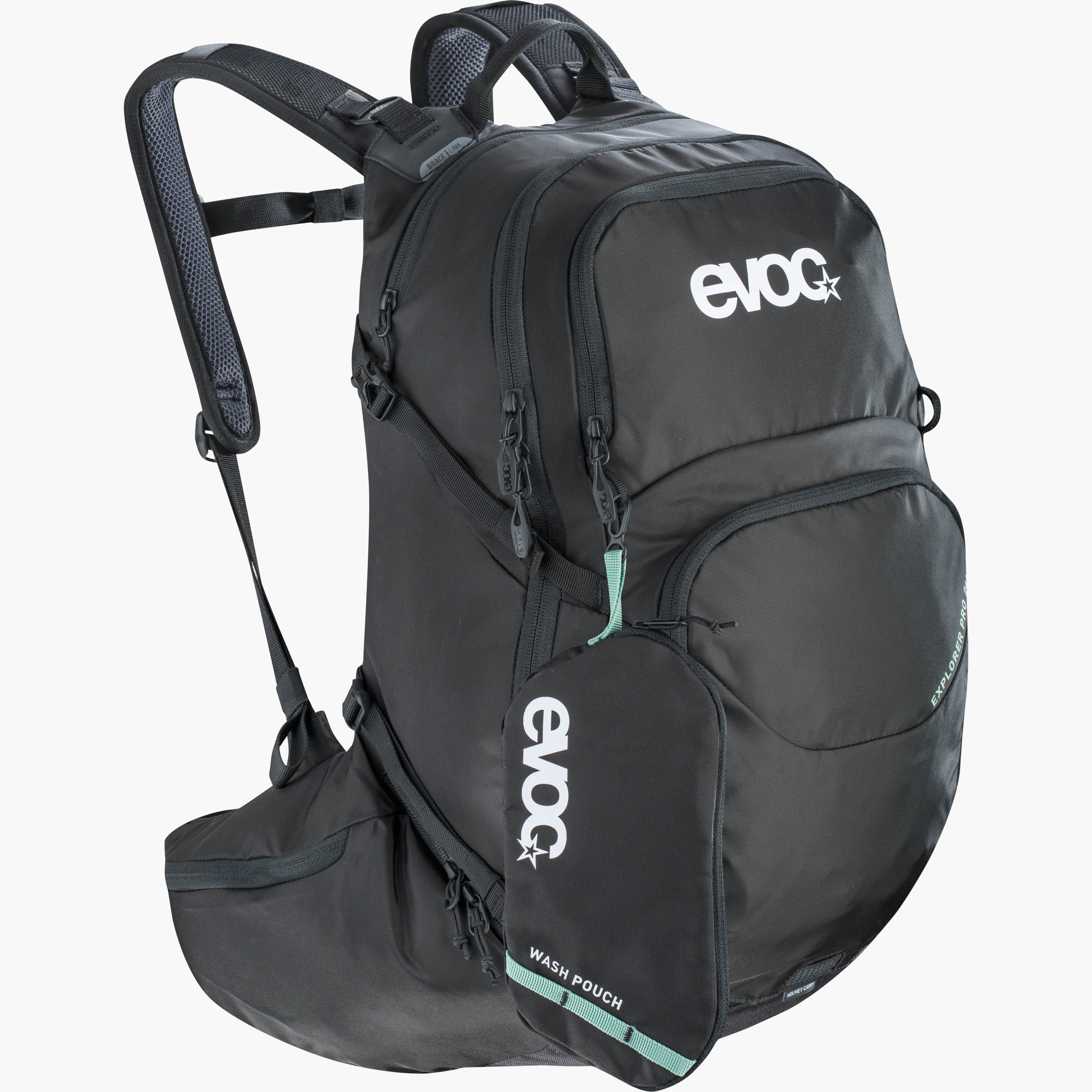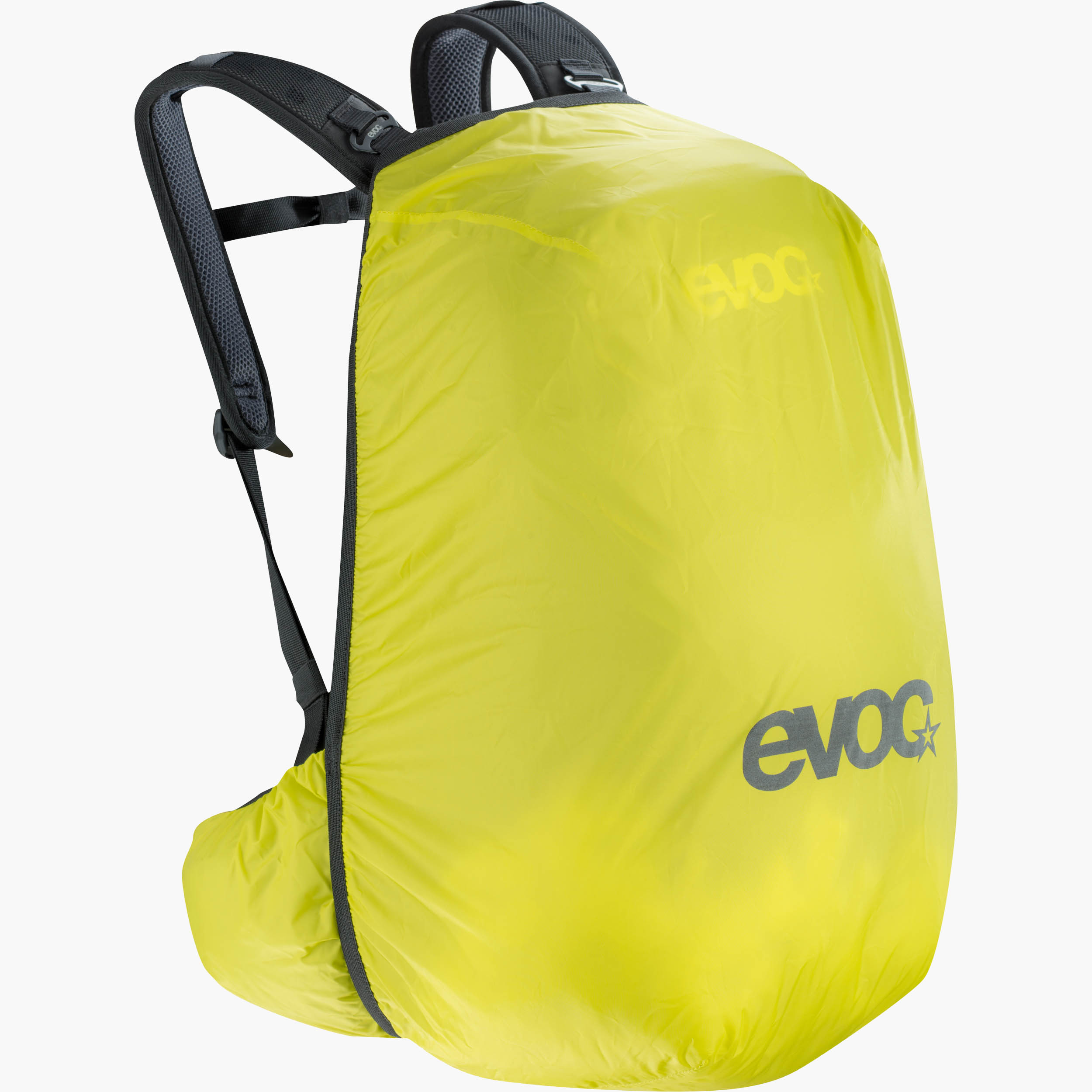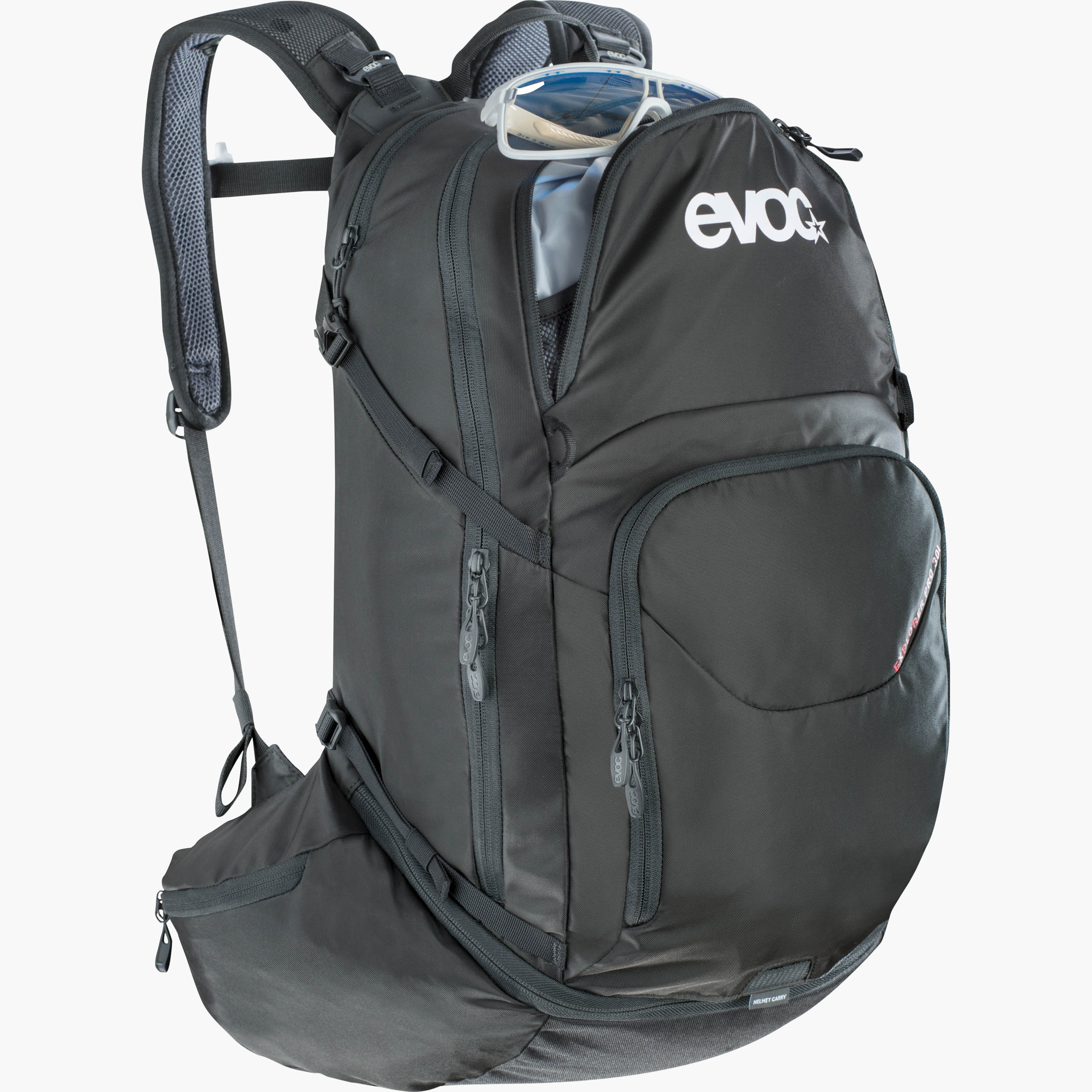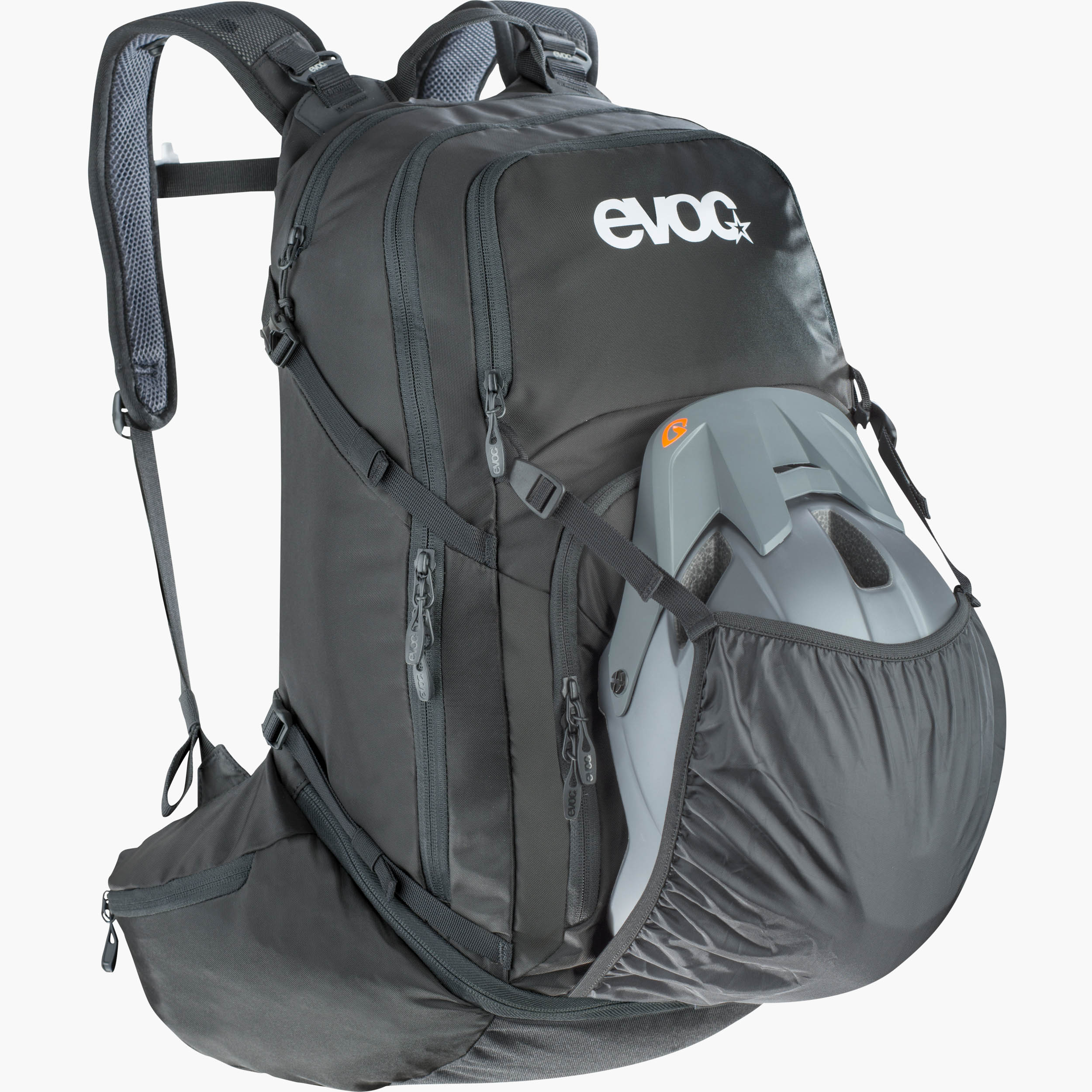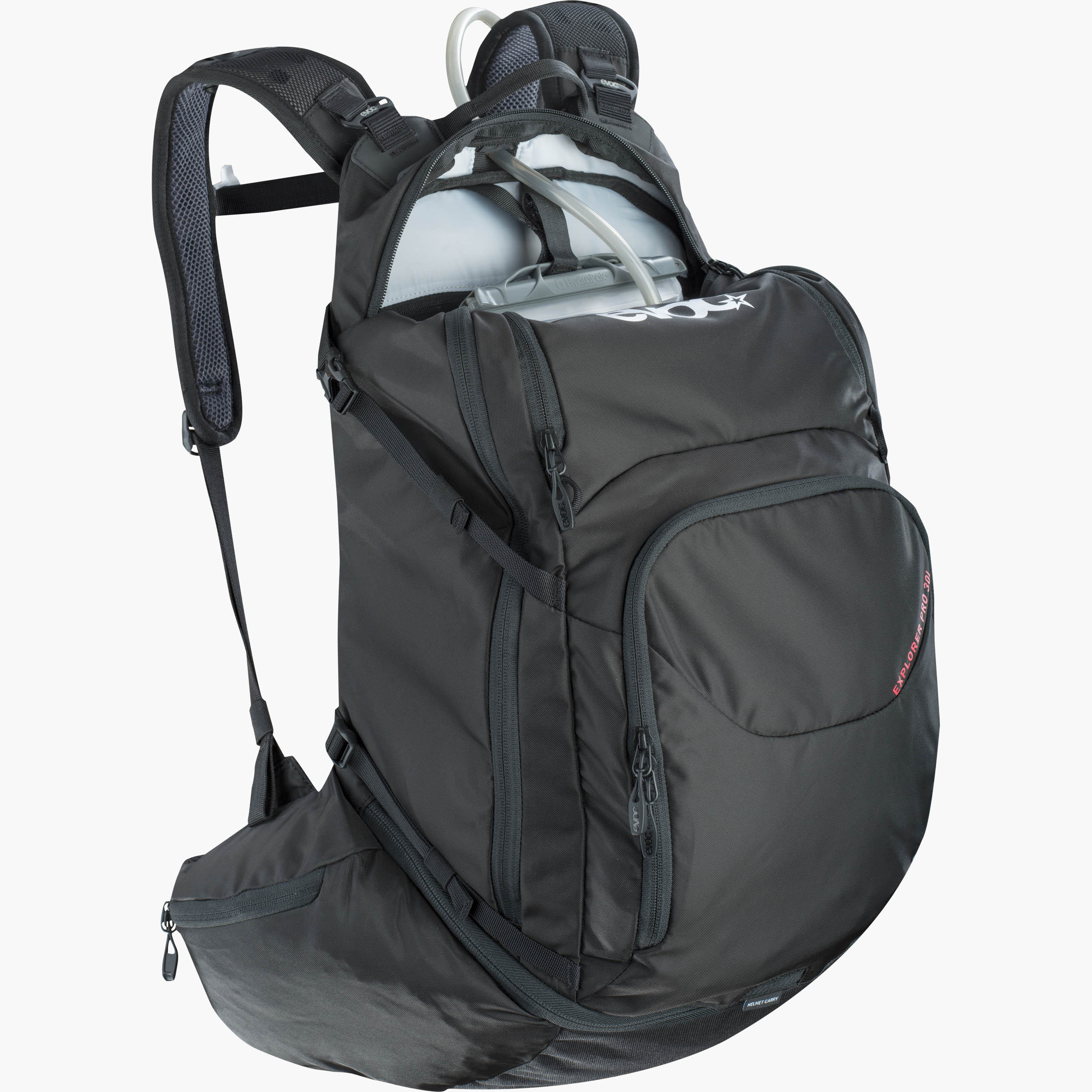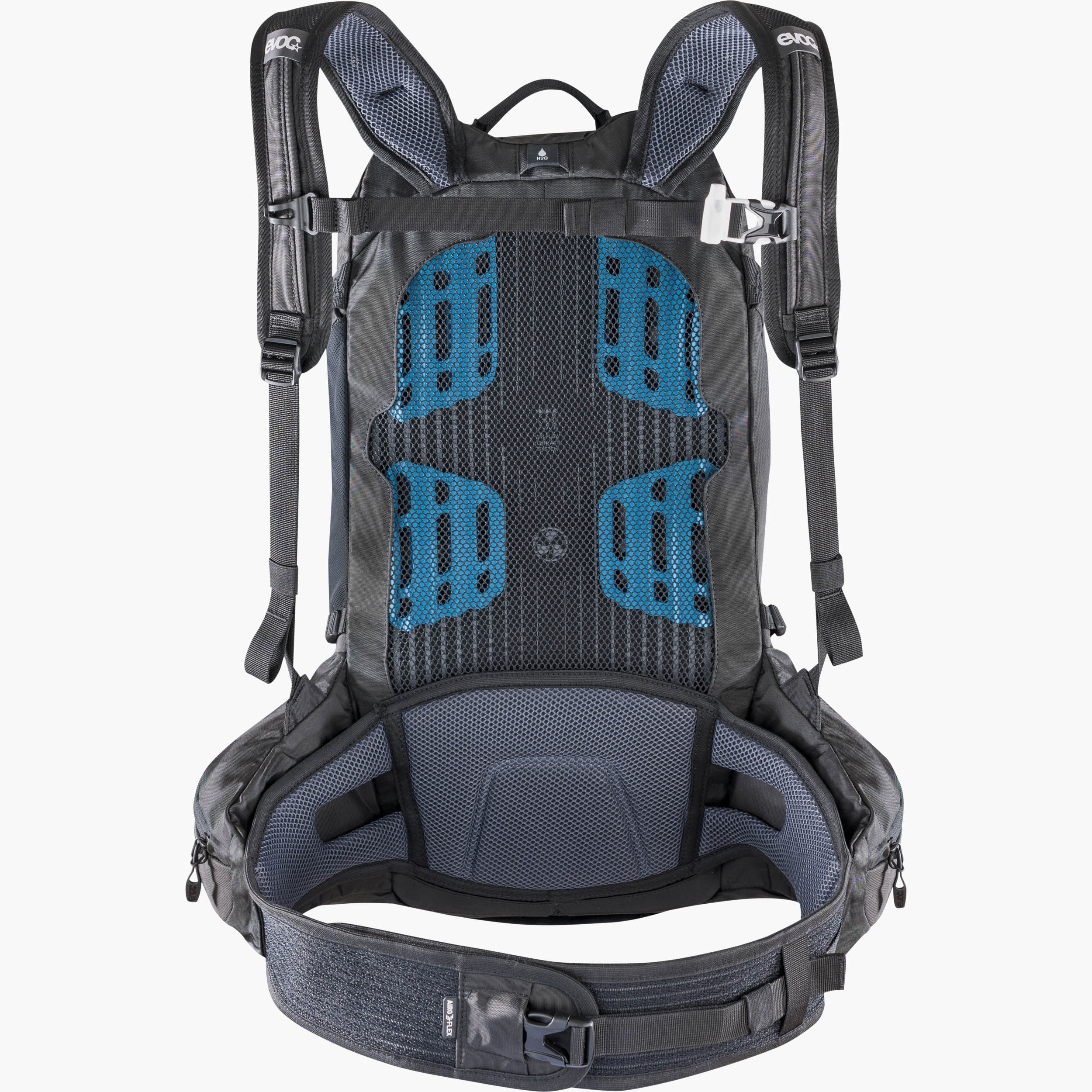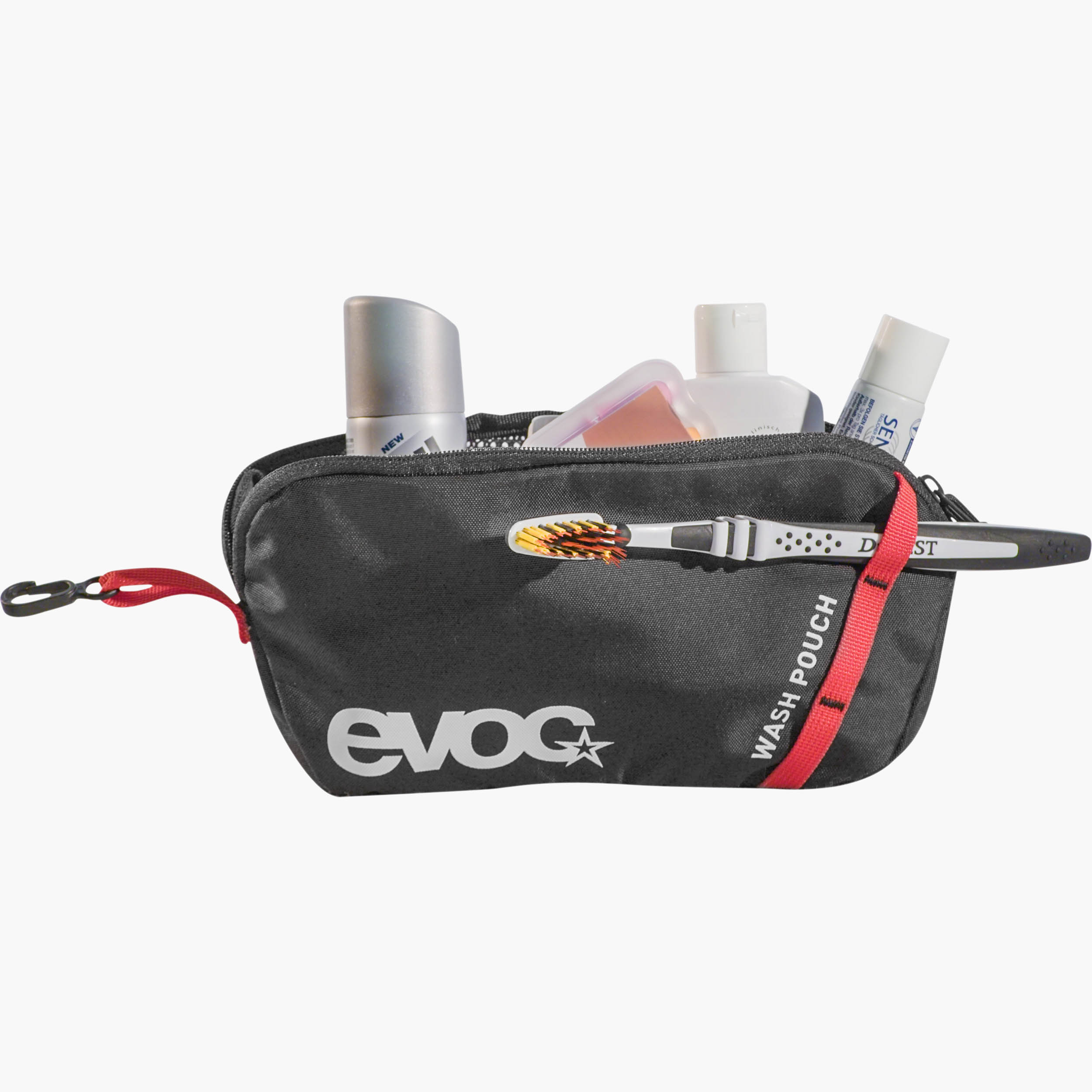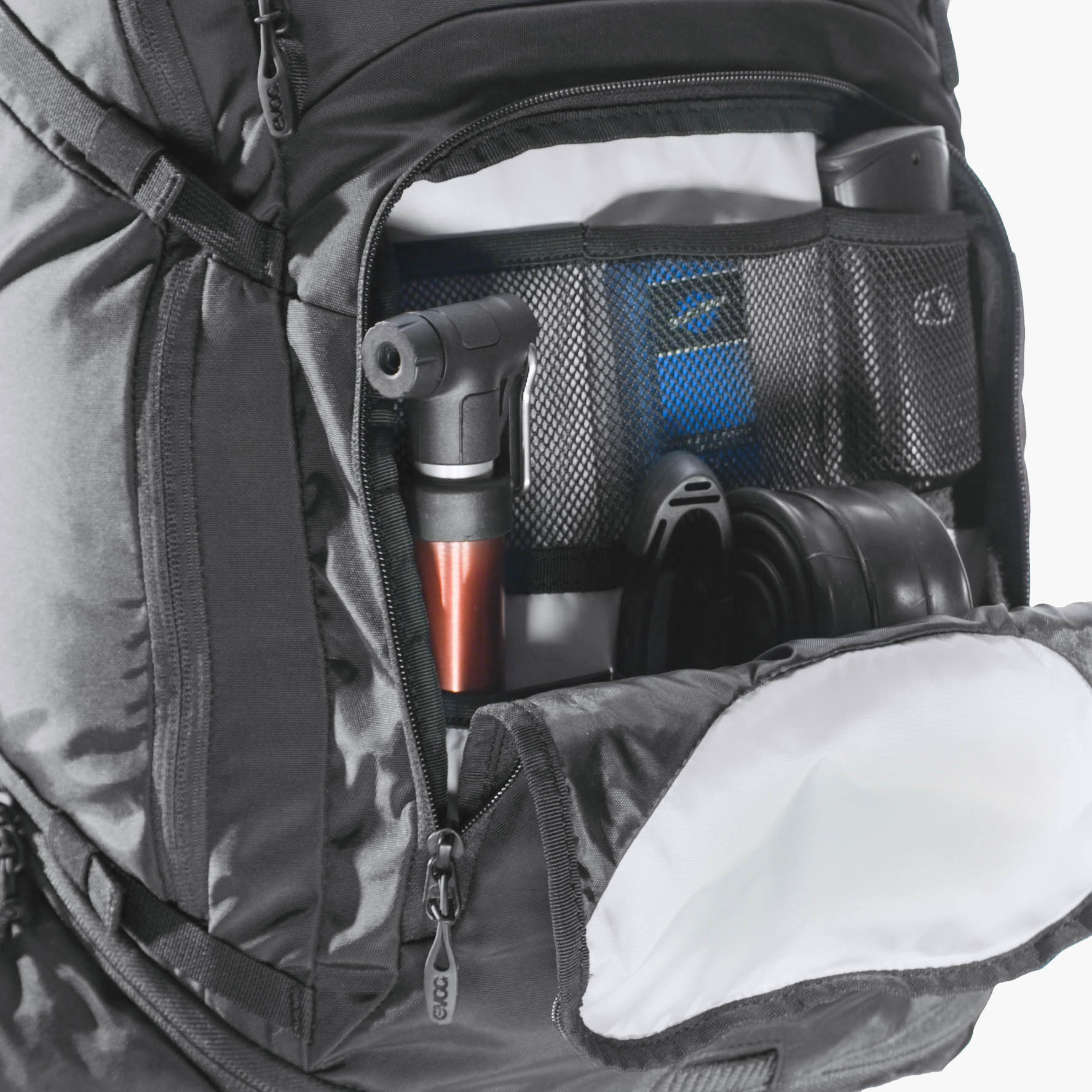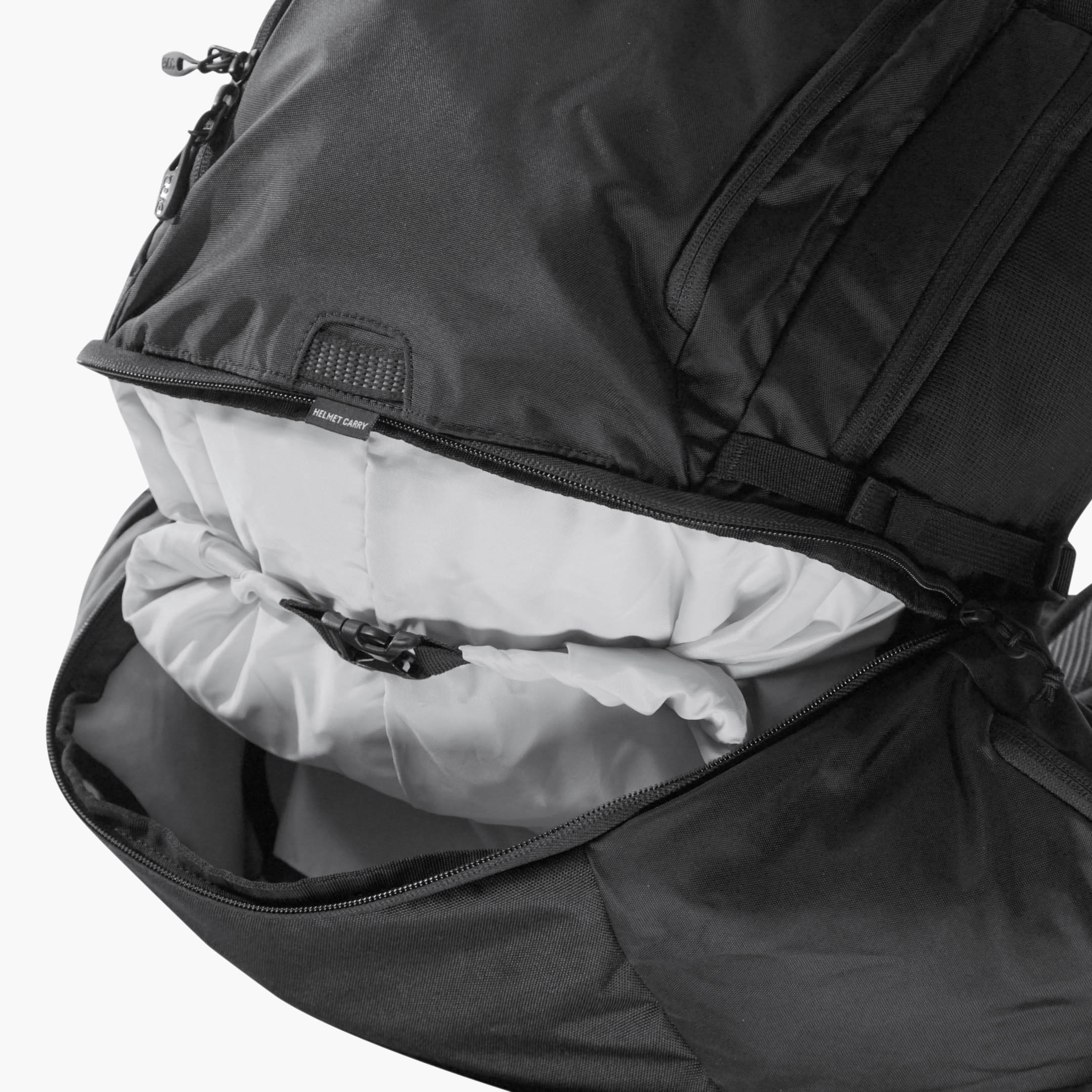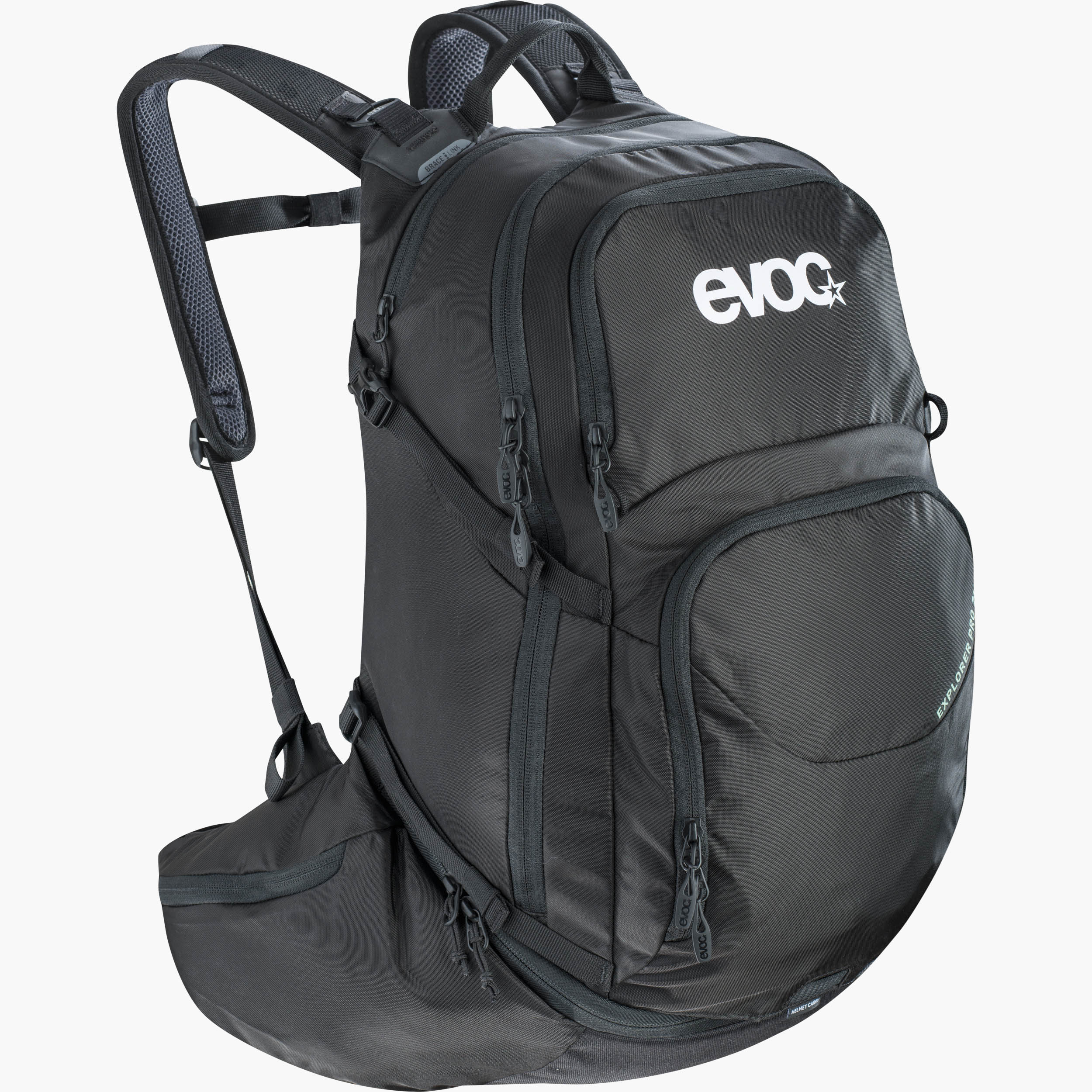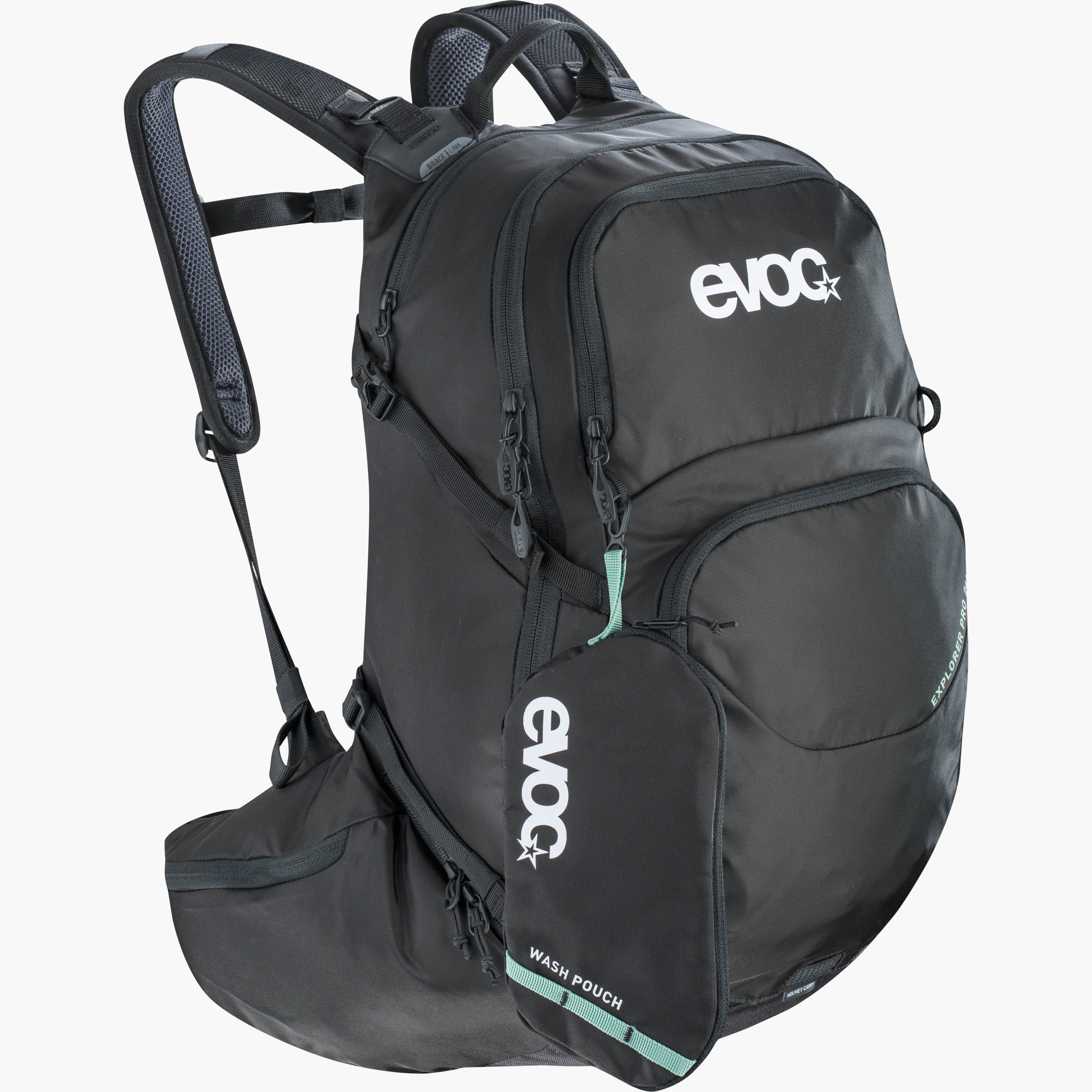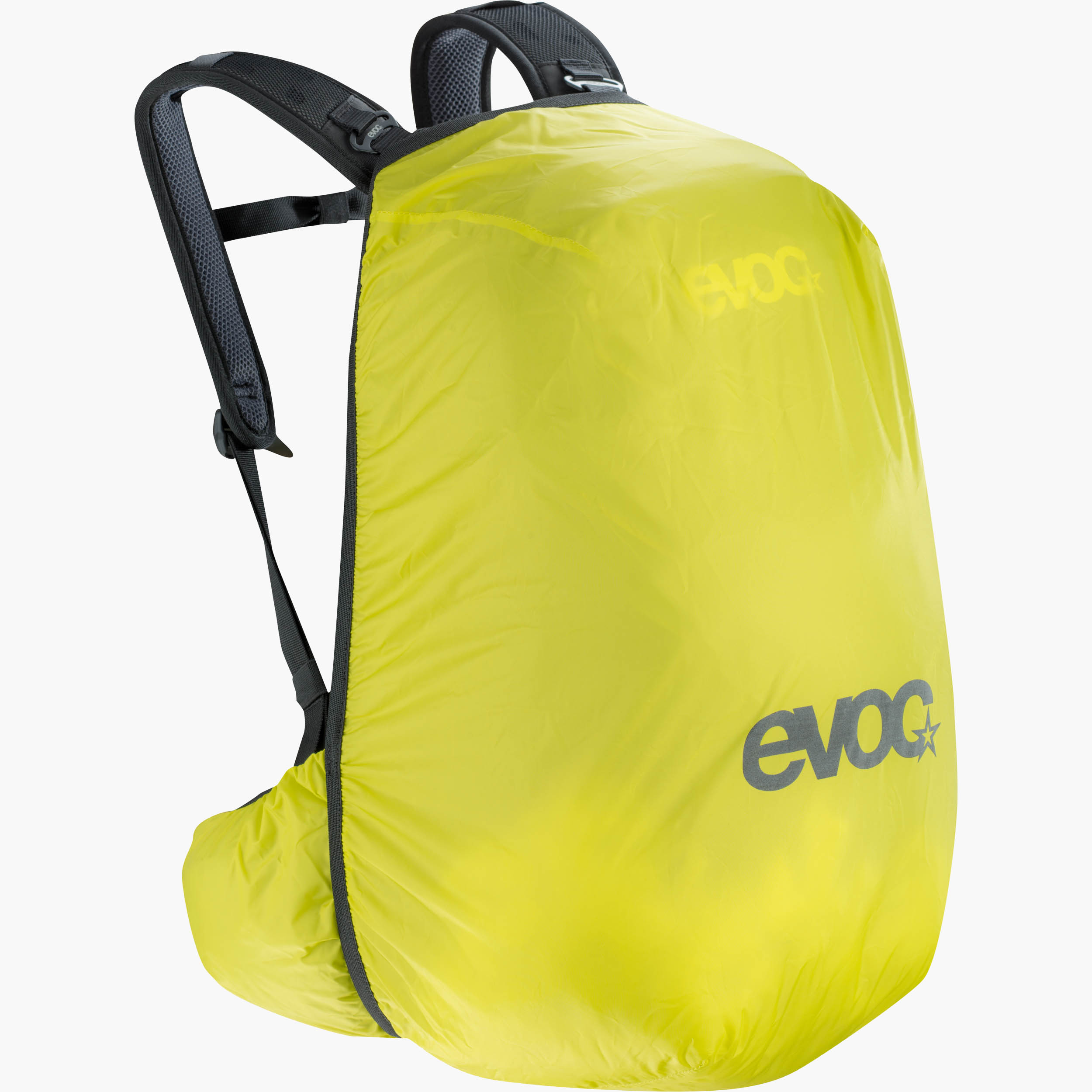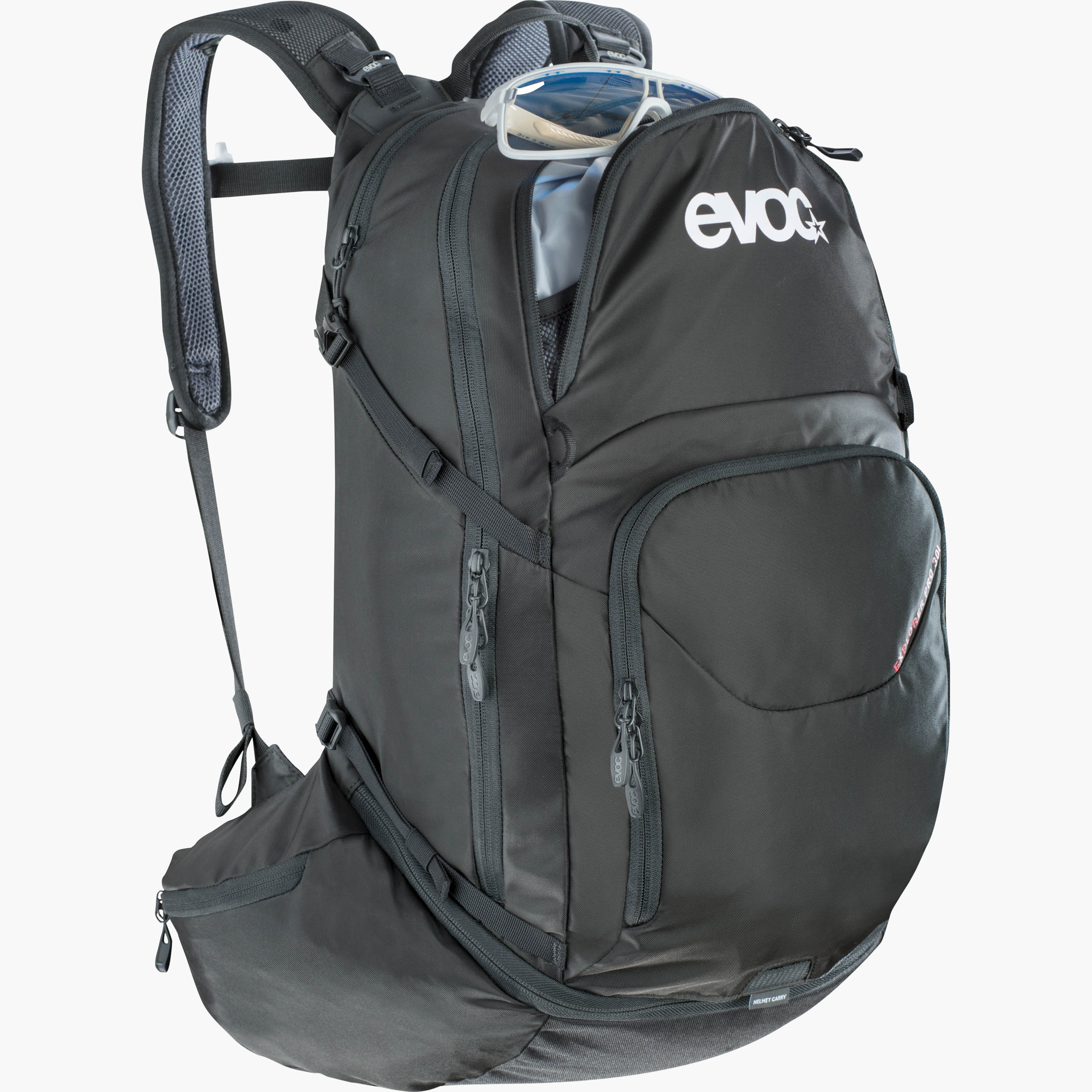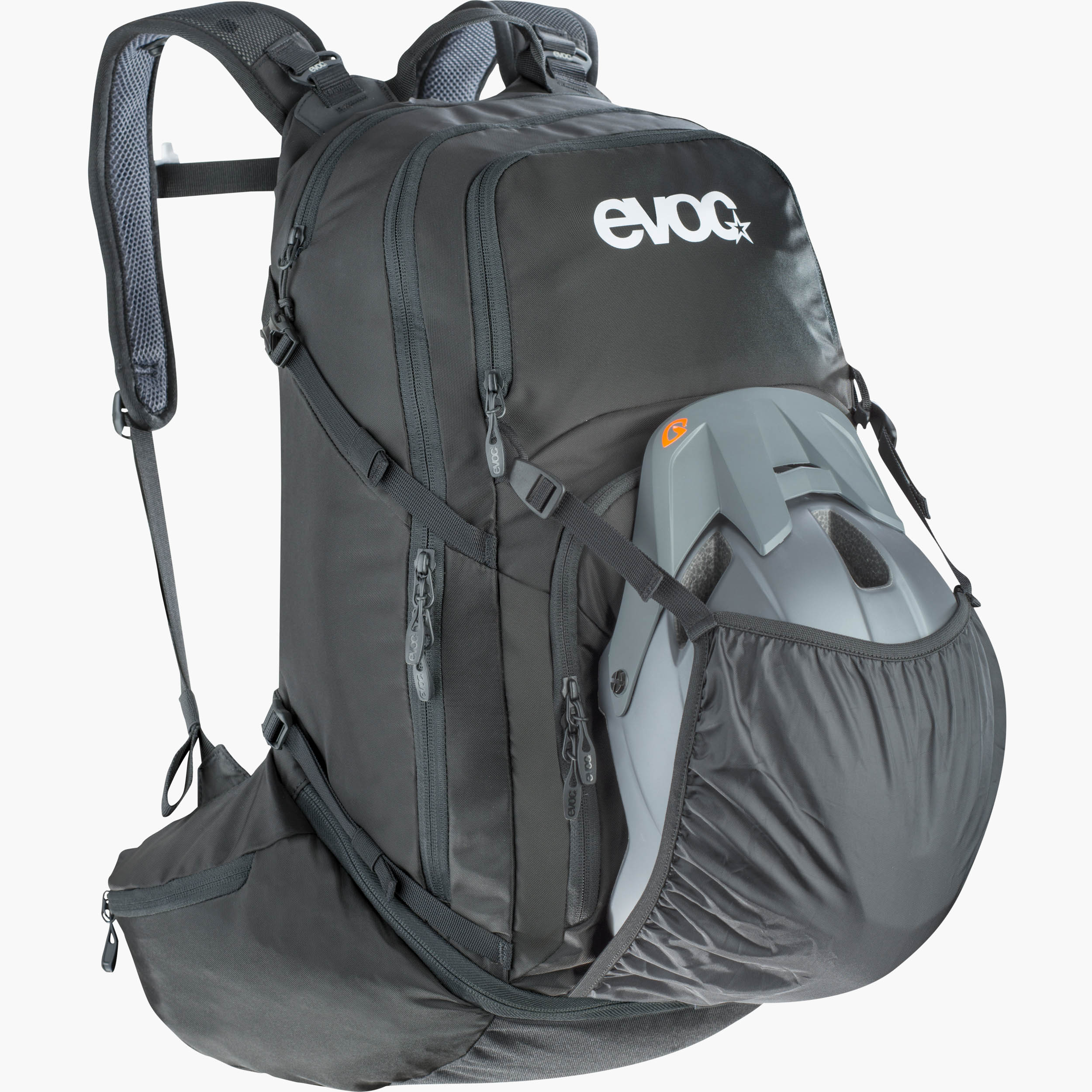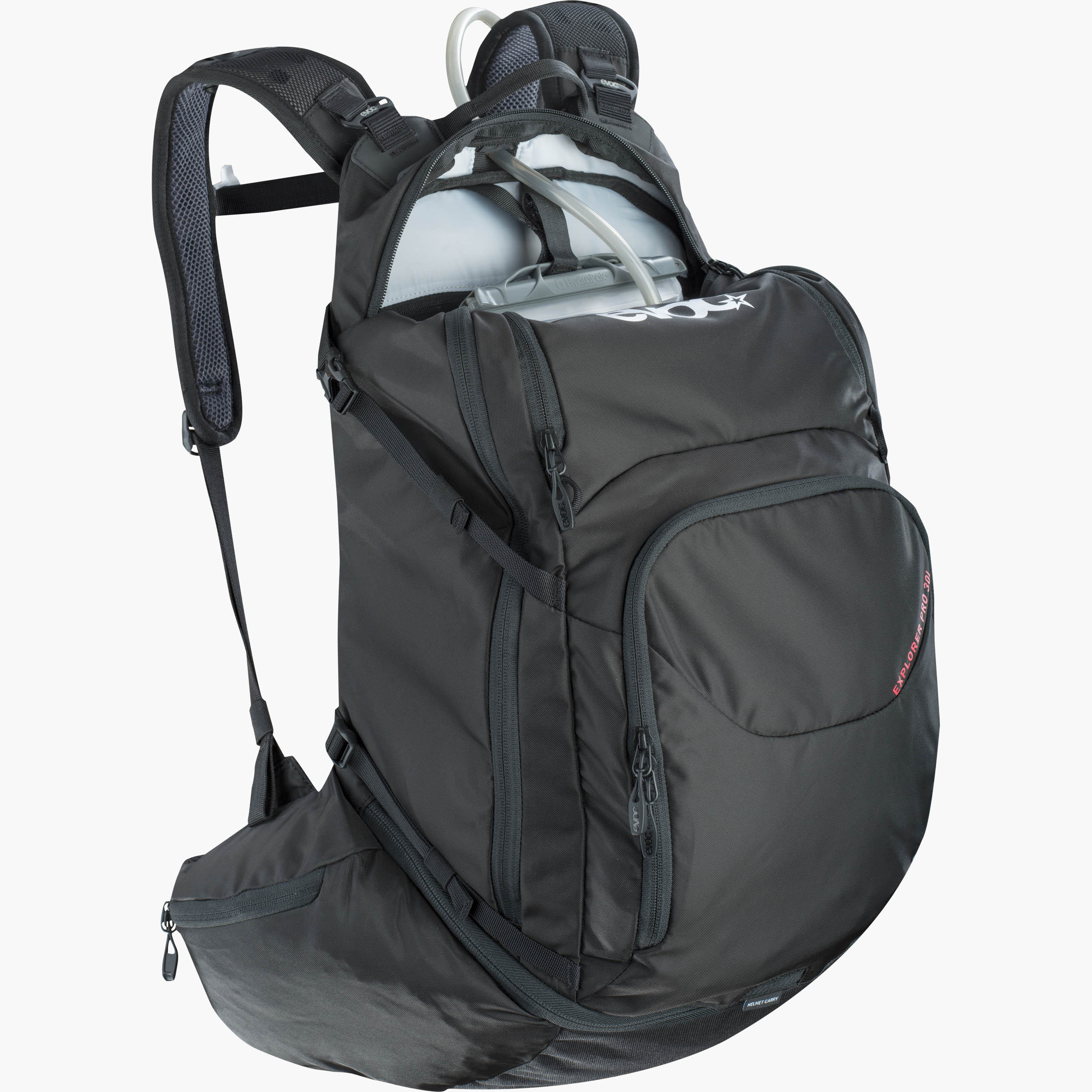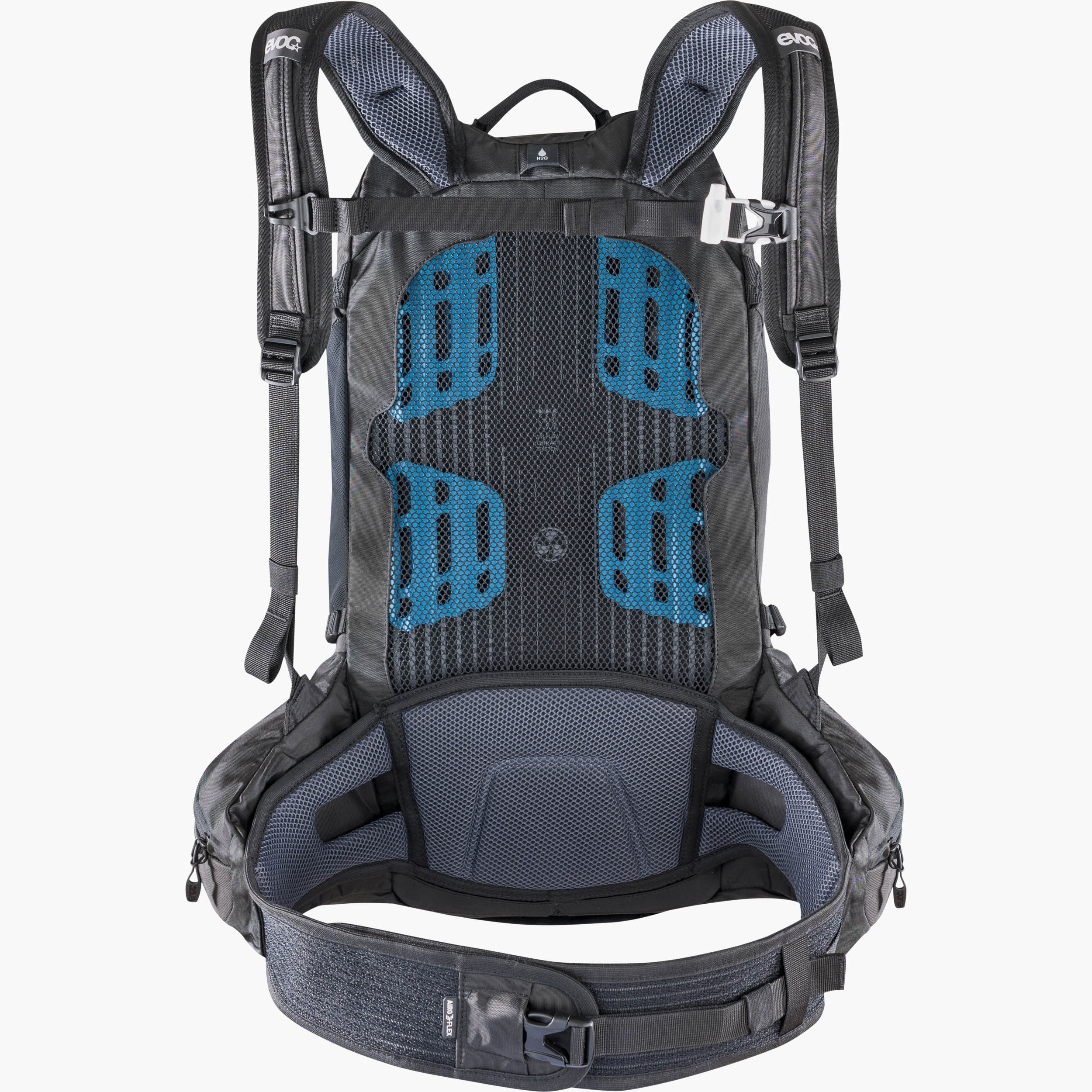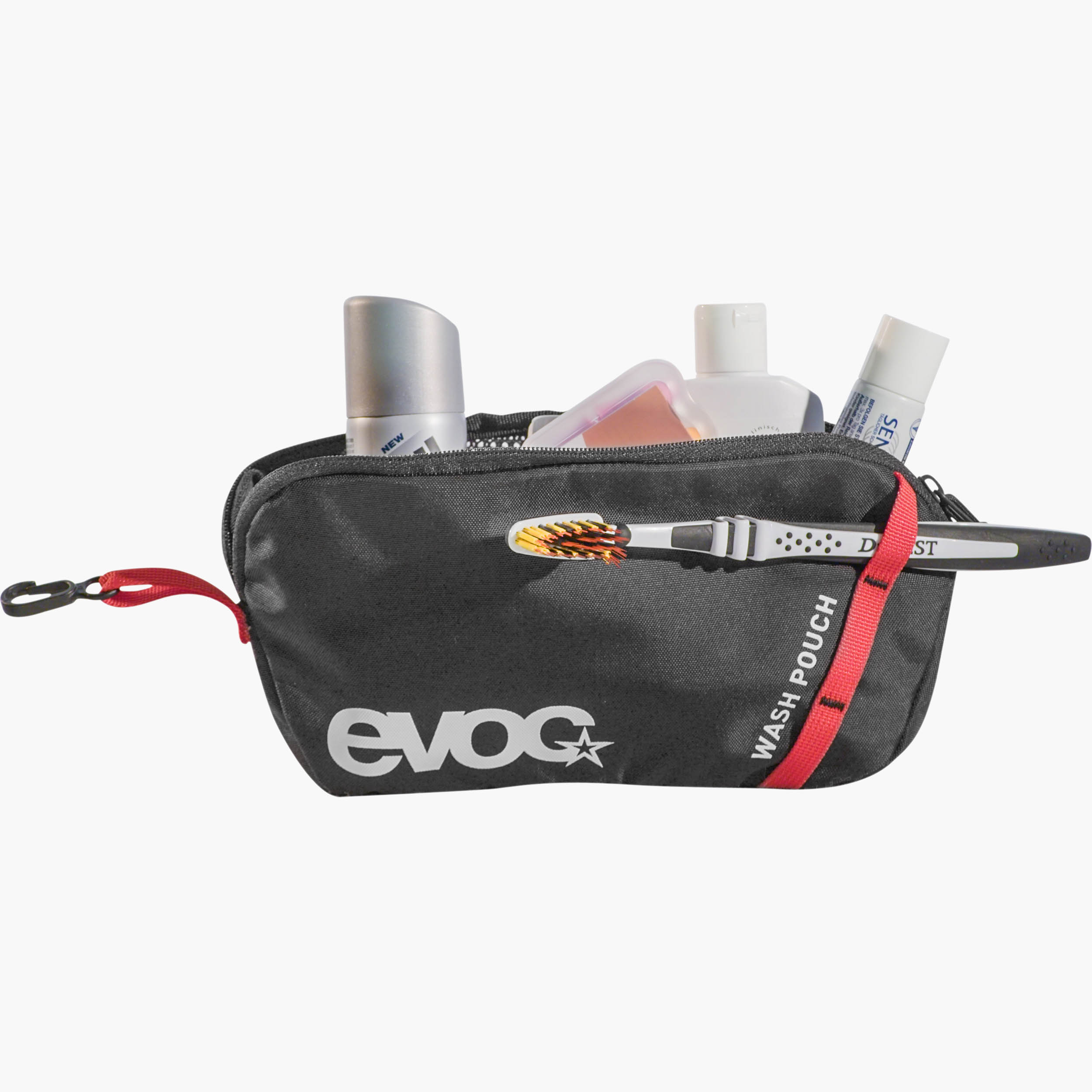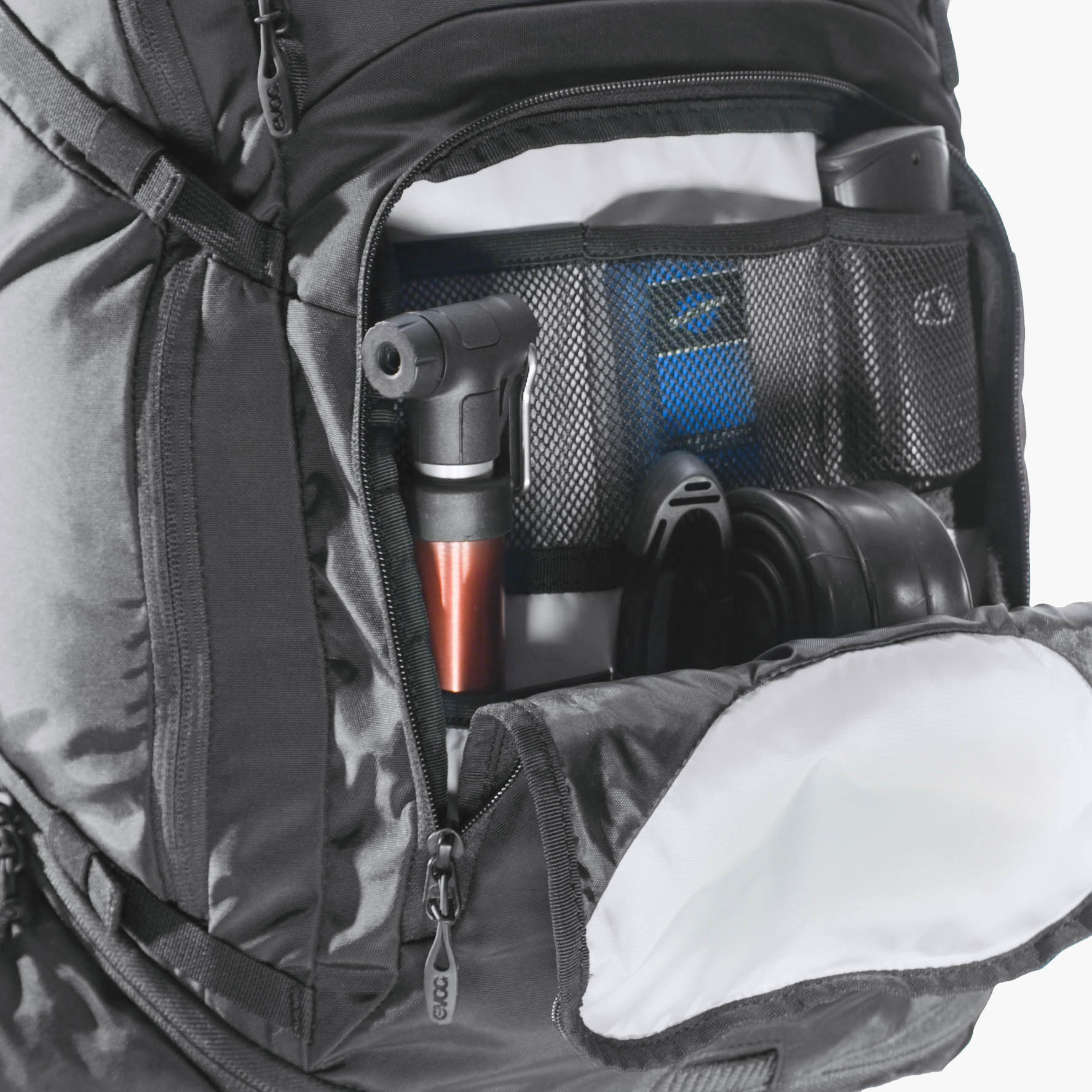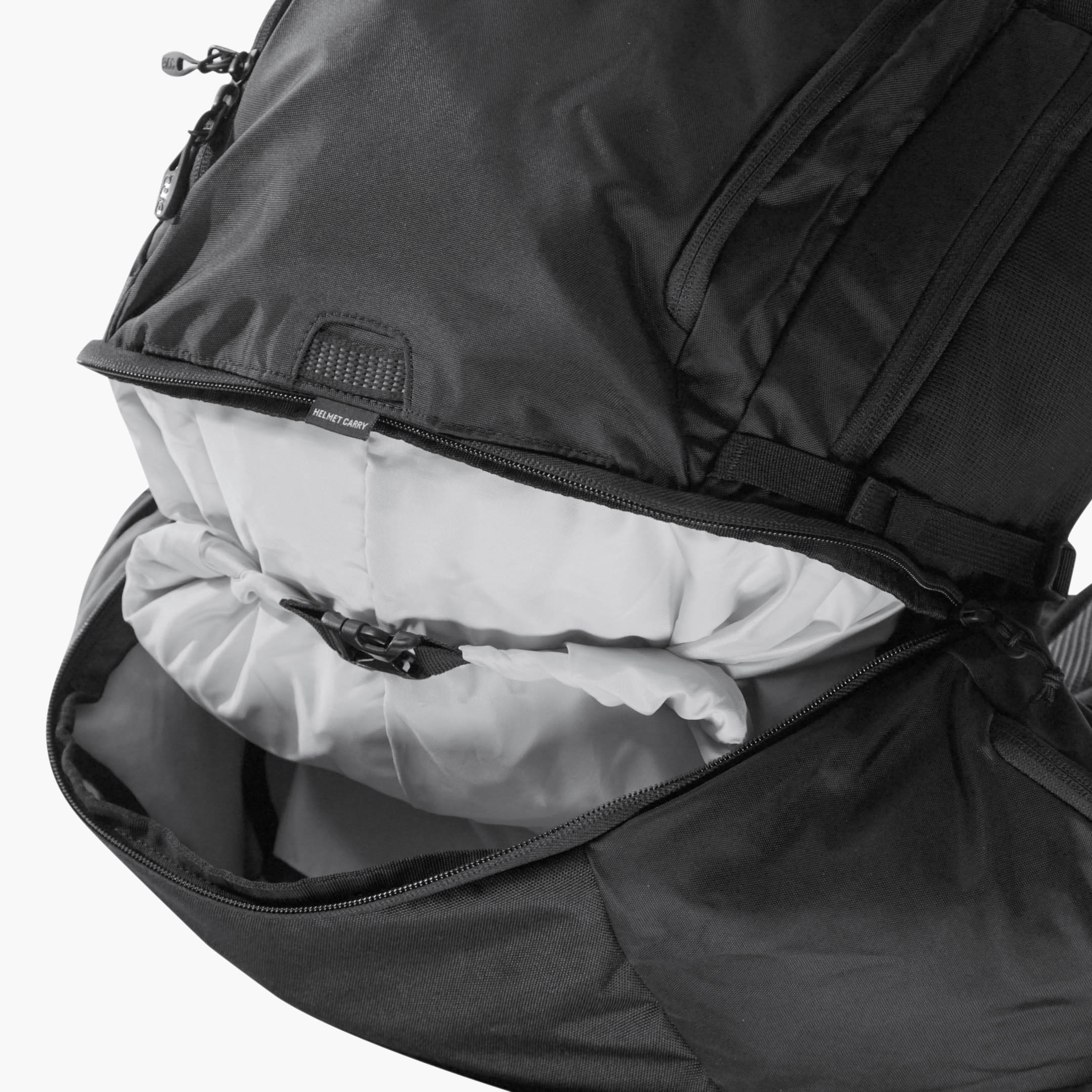 Available, delivery time 1-3 days
| | |
| --- | --- |
| Weight: | 1250 g |
| Measures: | 19 x 27 x 48 cm |
| Art. No. | 100211100 |
| Colour: | Black |
| Volume: | 26 l |
EXPLORER PRO 26
For shorter torso lengths the EXPLORER PRO 26 is the perfect touring backpack option, for unlimited bike adventures. Enough storage space and elaborate compartment management allows everything to be exactly where you need it. The
AIR FLOW CONTACT SYSTEM
offers an outstanding carrying comfort through maximum back ventilation and absolute load neutrality.
Neutral load transmission BODY HUGGING
EXTRA WIDE HIP WINGS with large zipper compartments
ROLL BOTTOM for internal separation or volume adjustment
Including separate WASH POUCH
For torso length from 38 to 43 cm
The BRACE LINK adjusts the shoulder belts perfectly to the width of the athletes' shoulders. Even wearing a neck brace is possible thanks to the BRACE LINK element. 
A constant, free flow of air is enabled by means of the vertical air channel. This ensures optimal ventilation even at high exertion levels including a lot of sweat so as to prevent the chilling of the sensitive kidney area.
Loads are distributed evenly on the body's center of gravity while simultaneously reducing contact points on the back. In order to achieve this, air channels and pads are positioned away from the back behind a mesh structure.
AIRO FLEX is an extremely sturdy material that is both permeable and flexible. We use it for our top-quality hip belts to ensure optimum load transfer to the hips, with simultaneous maximum ventilation – for utmost carrying comfort. 
The distinguishing feature of EVOC ́s BODY HUGGING fit is that the backpack ́s centre of gravity is positioned as close to the body as possible, and the load is distributed over a large area and transferred to the hips.
The 2-STEP-ZIP SYSTEM zipper construction allows you to access your backpack main compartment in two ways: The full opening of the main compartment gives you unrestricted access to the entire contents. The topload version is convenient when you're on the go.
Loop for attaching a bike backlight.
Hip belt pockets
Compartment for optical glasses
Clip to attach hydration system hose
Mobile phone compartment
Tool compartment
HYDRATION SYSTEM COMPARTMENT
Hydration bladder compartment
Carabiner to attach keys
Signal whistle
BOTTLE HOLDER
Compartment for bike park or topographic maps
Emergency plan
Attachment for cross country helmet
Rain sleeve
EVOC COMMUNITY //
USE #EVOCSPORTS AND GET FEATURED
TRENDING //
You may also like: