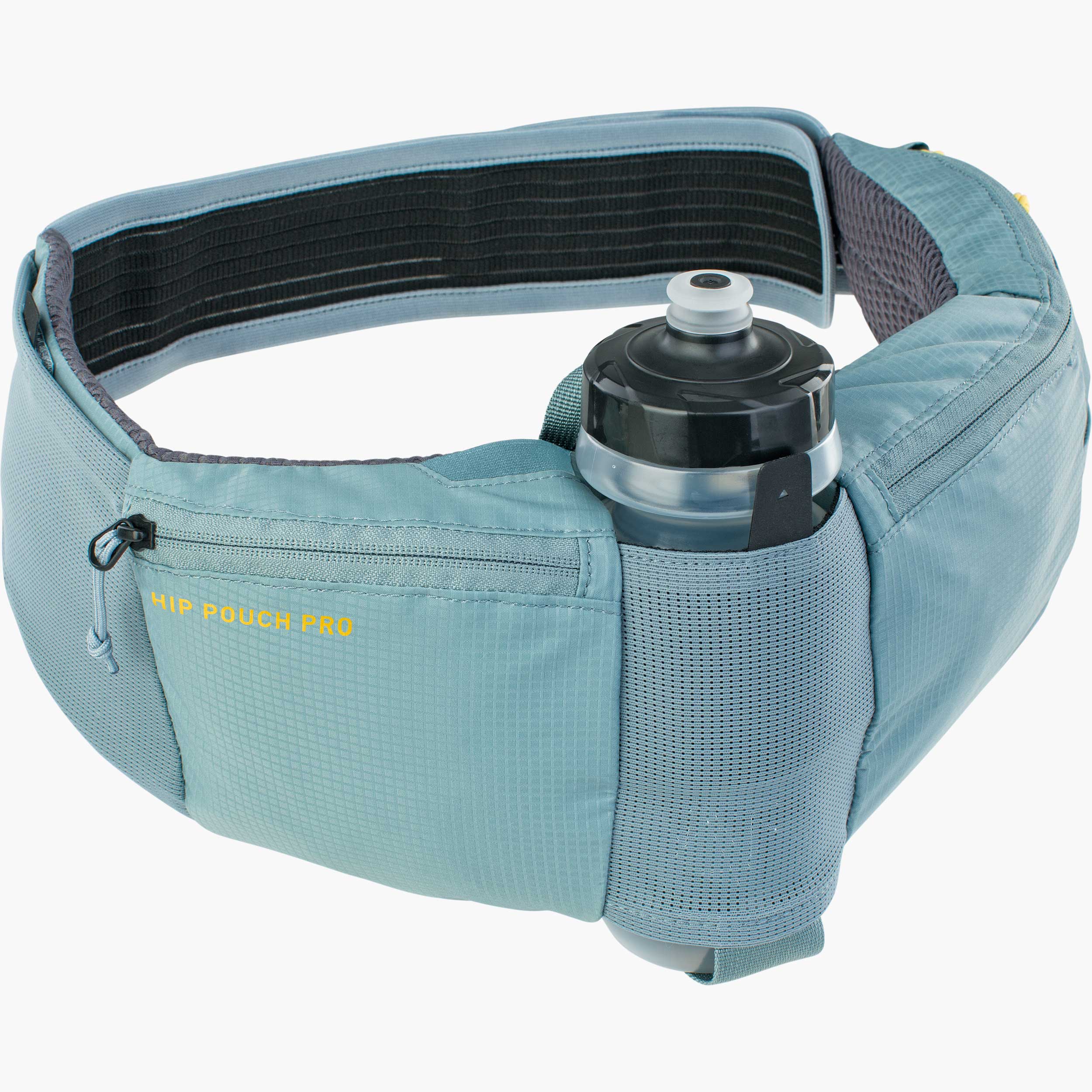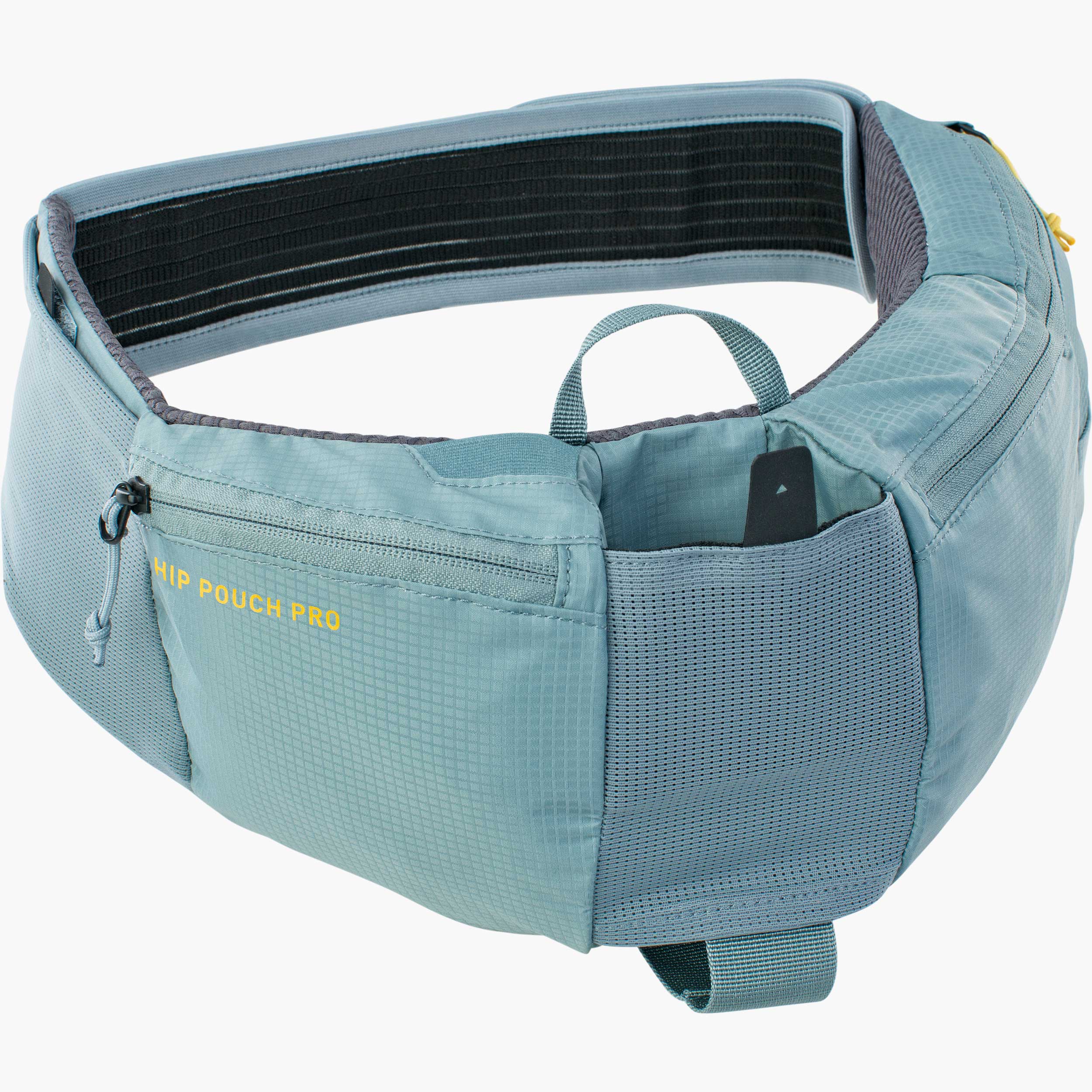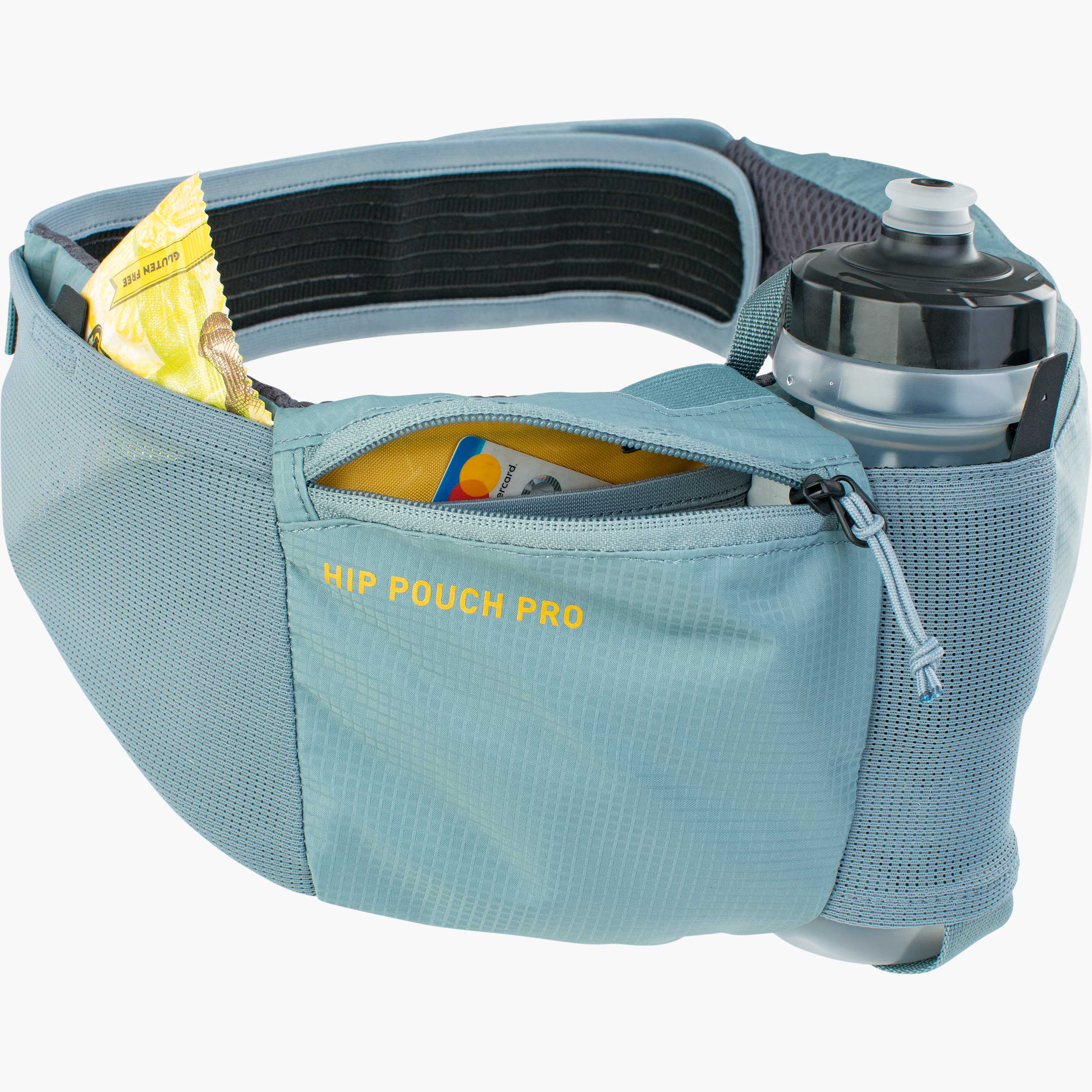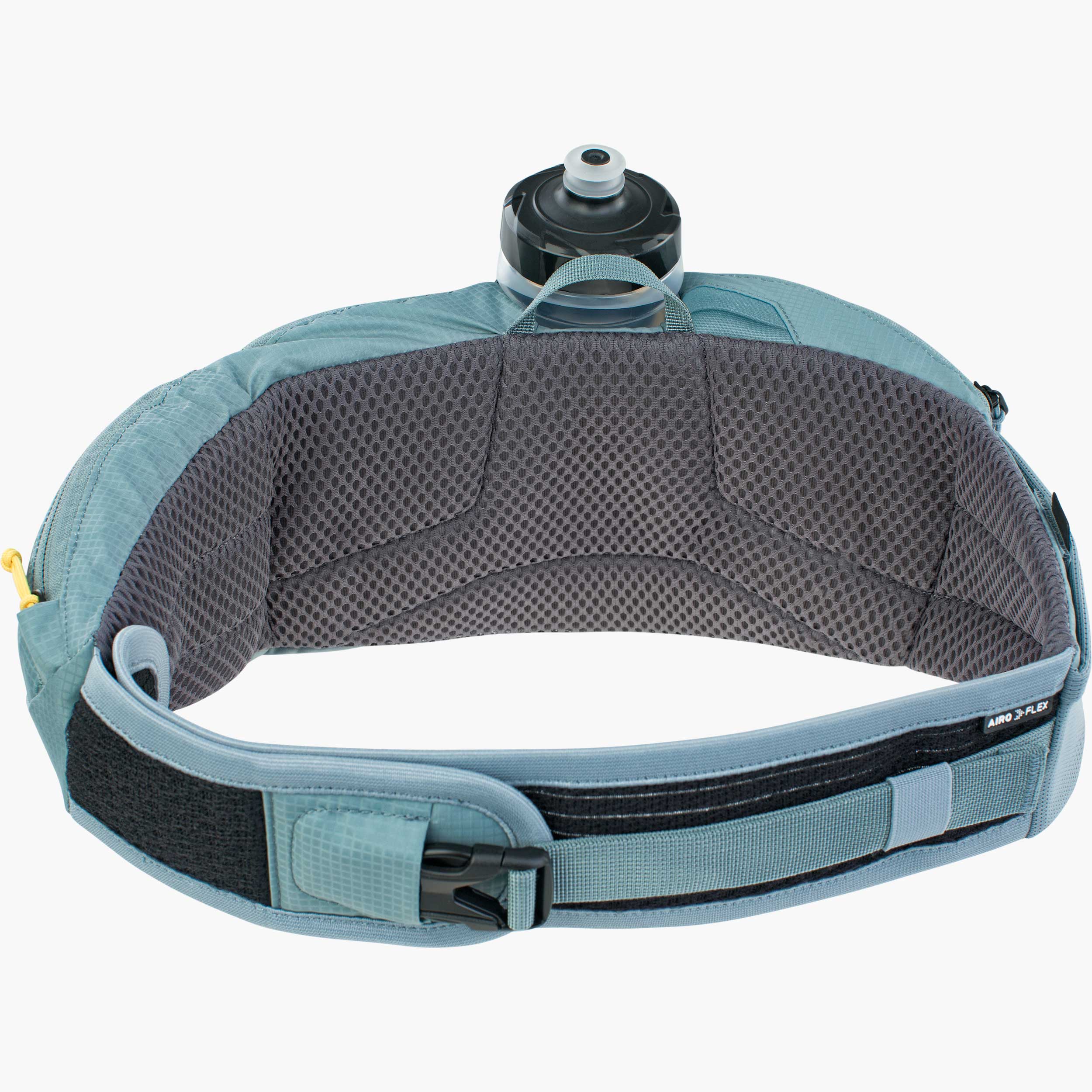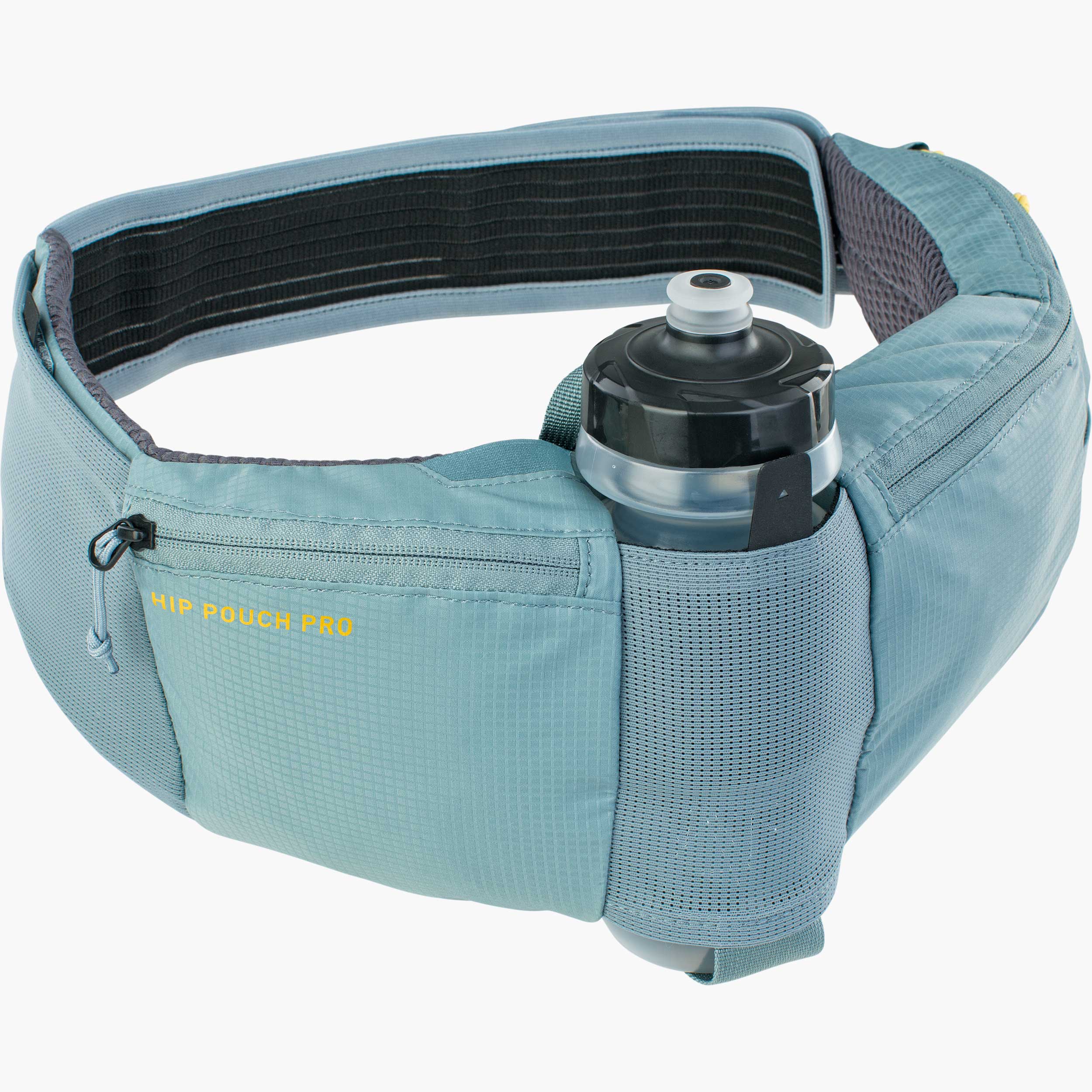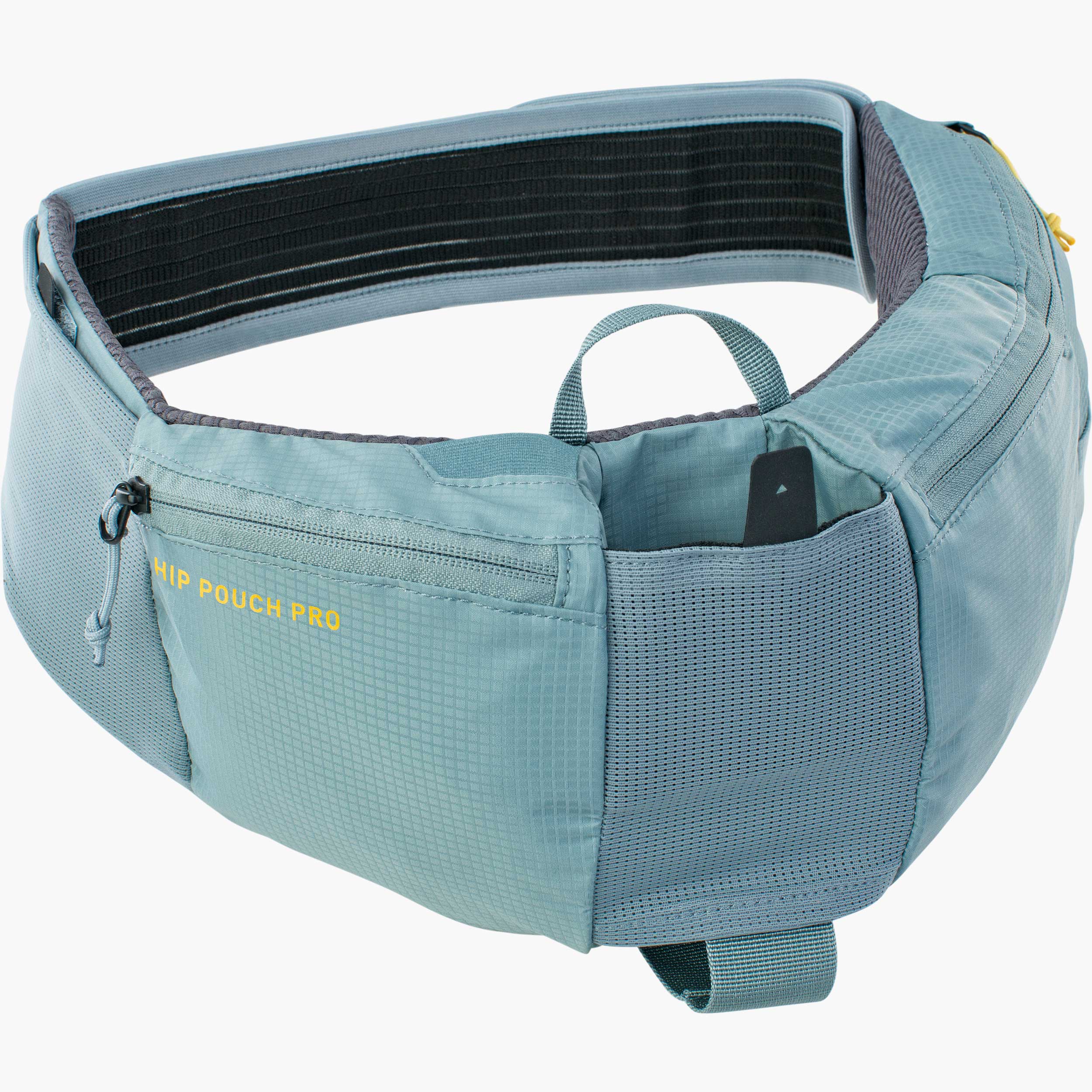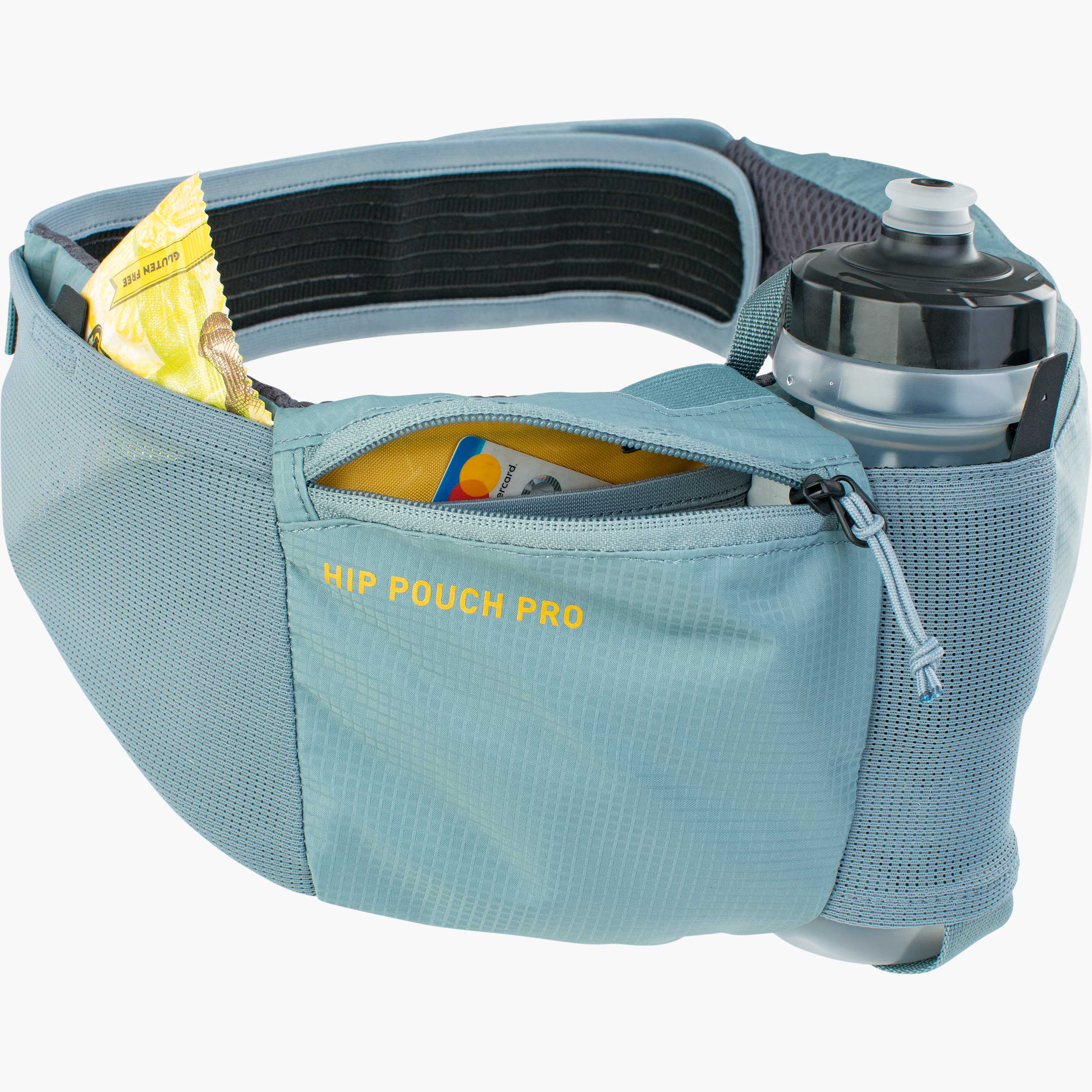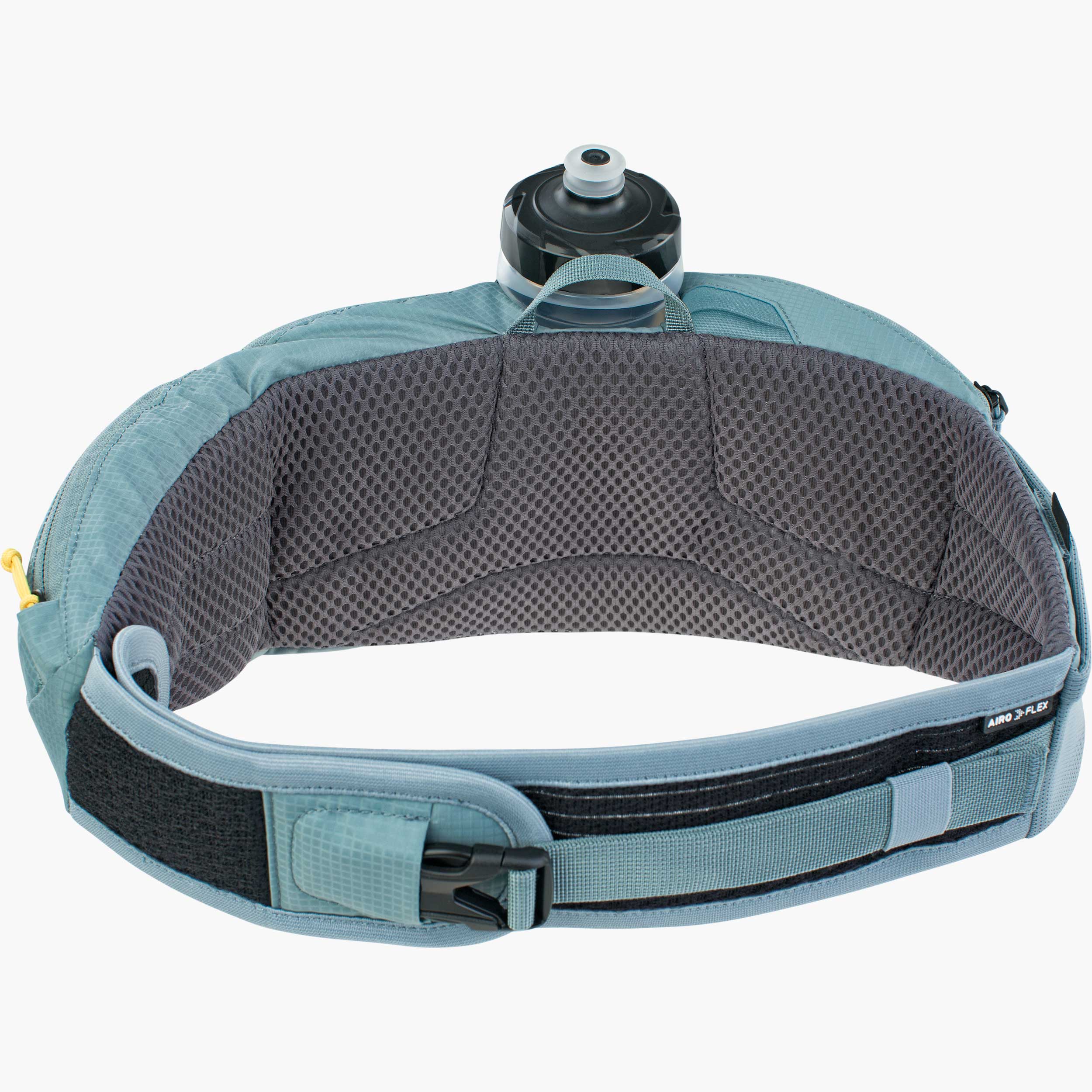 HIP POUCH PRO + DRINK BOTTLE 0,55
Availability
Available, ready to ship in 1-3 days
| | |
| --- | --- |
| Weight: | 220 g |
| Measures: | 4 x 30 x 15 cm |
| Colour: | Steel |
| Volume: | 1,5 l |
| Art. No. | 102510131 |
HIP POUCH PRO + DRINK BOTTLE 0,55
The lightweight and well-ventilated hip pack enables you to have all your vital gear within easy reach on short rides. The replacement for jersey pockets offers space for a water bottle, provisions, tools and a mobile phone.
BOTTLE HOLDER
TOOL COMPARTMENT
MOBILE PHONE POCKET
NUTRITION COMPARTMENT
KEY HOLDER
A constant, free flow of air is enabled by means of the vertical air channel. This ensures optimal ventilation even at high exertion levels including a lot of sweat so as to prevent the chilling of the sensitive kidney area.
AIRO FLEX is an extremely sturdy material that is both permeable and flexible. We use it for our top-quality hip belts to ensure optimum load transfer to the hips, with simultaneous maximum ventilation – for utmost carrying comfort. 
Carabiner to attach keys
Tool compartment
Extra wide hip wings
Mobile phone compartment
Hip belt pockets
Provisions compartment
Loop for attaching a bike backlight.
TRENDING //
You may also like: