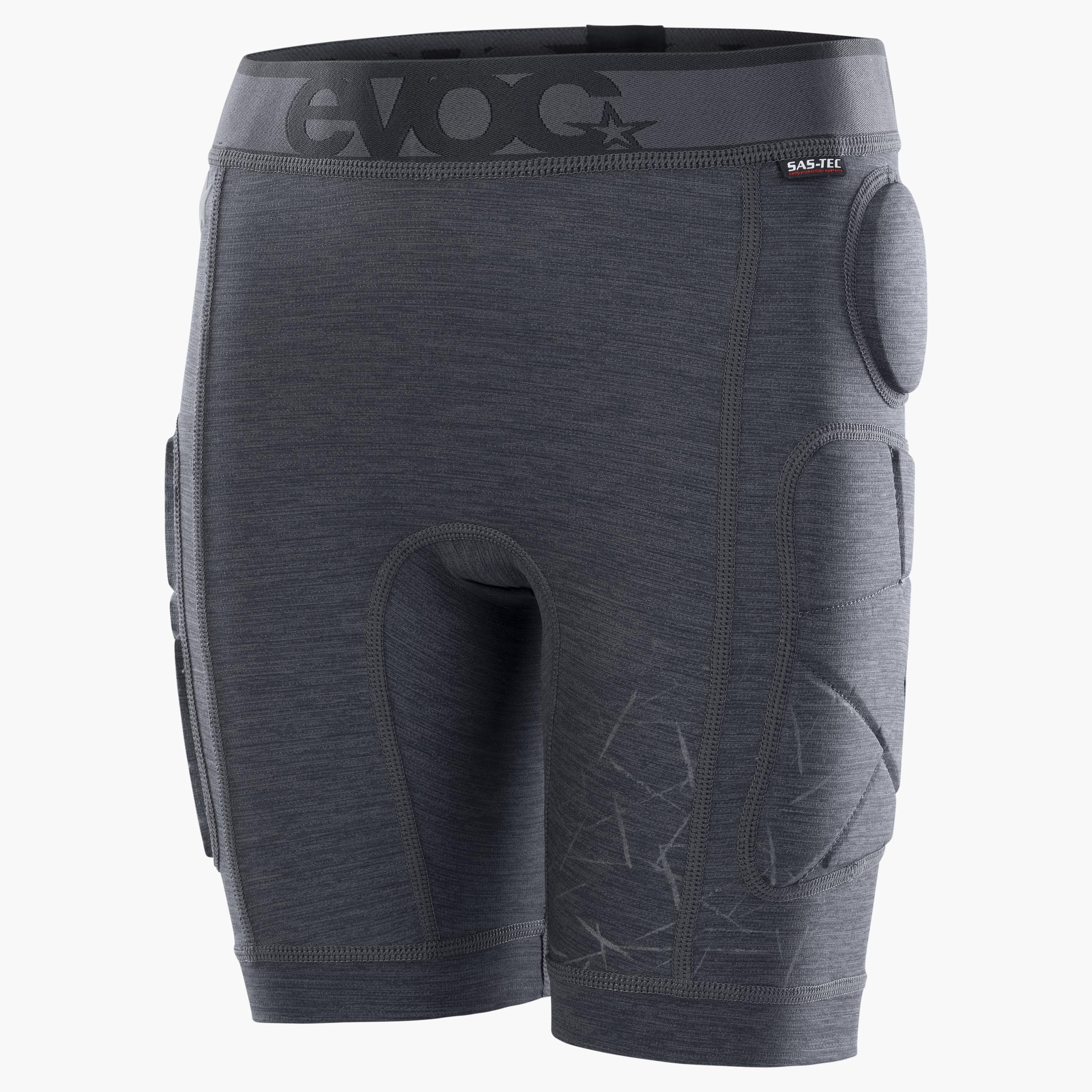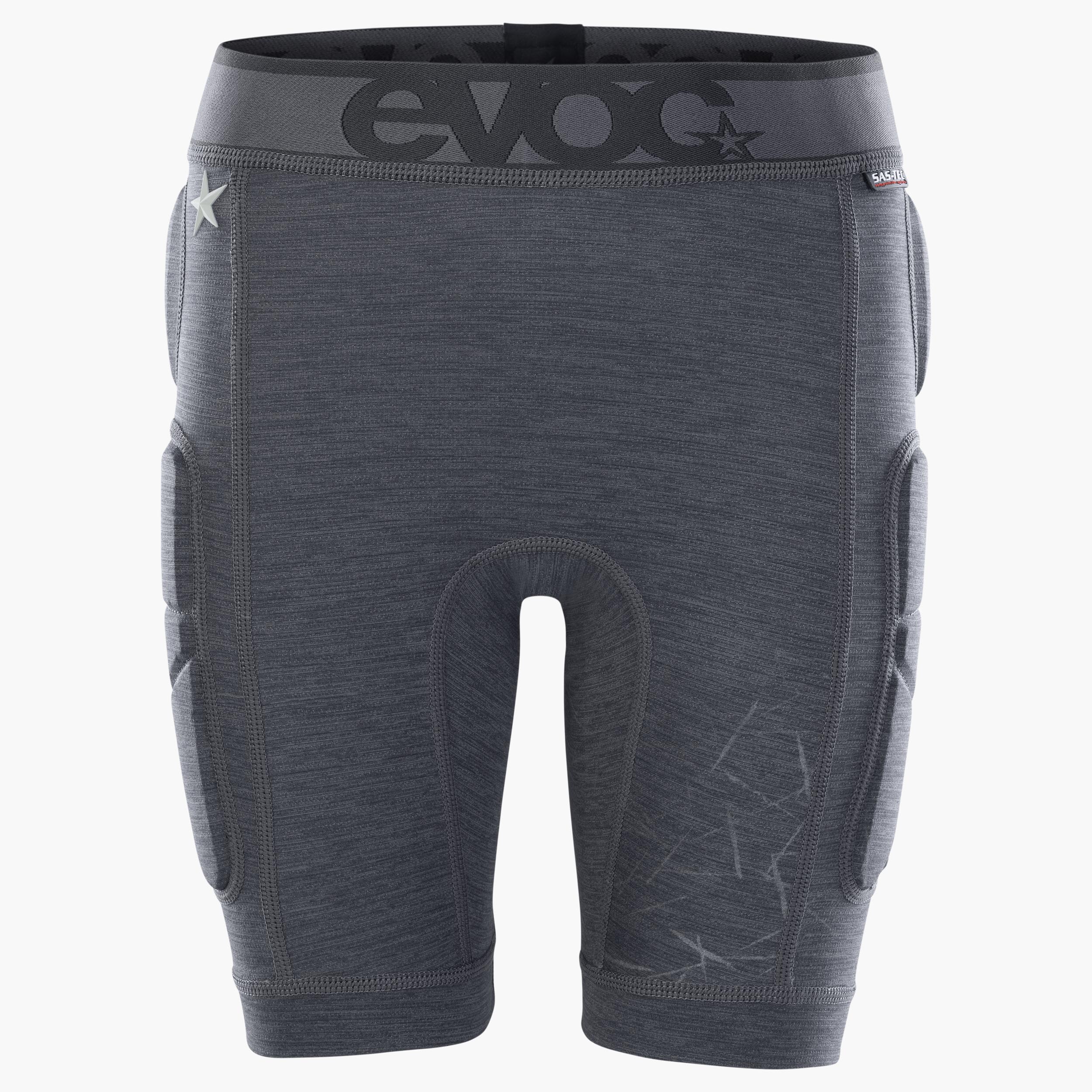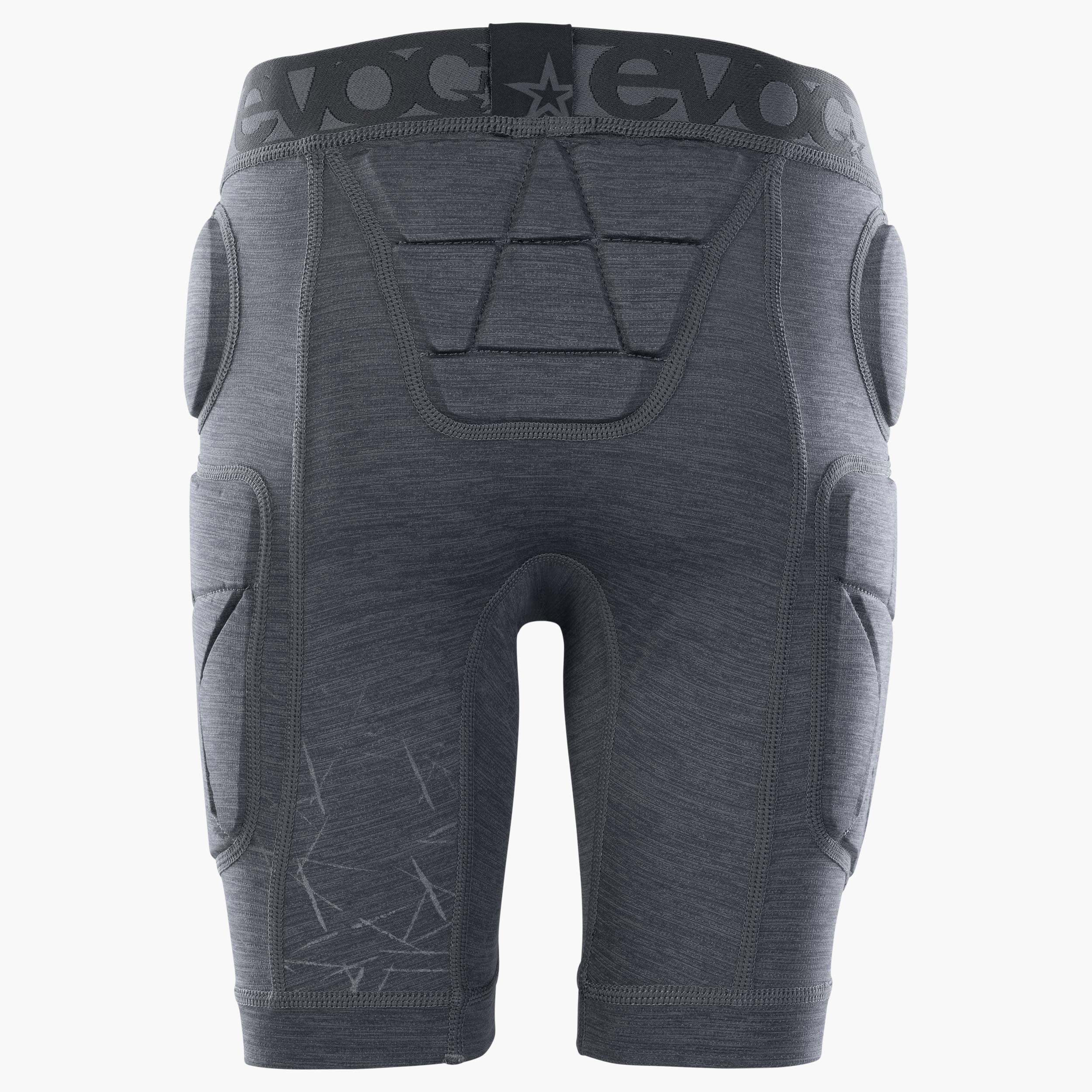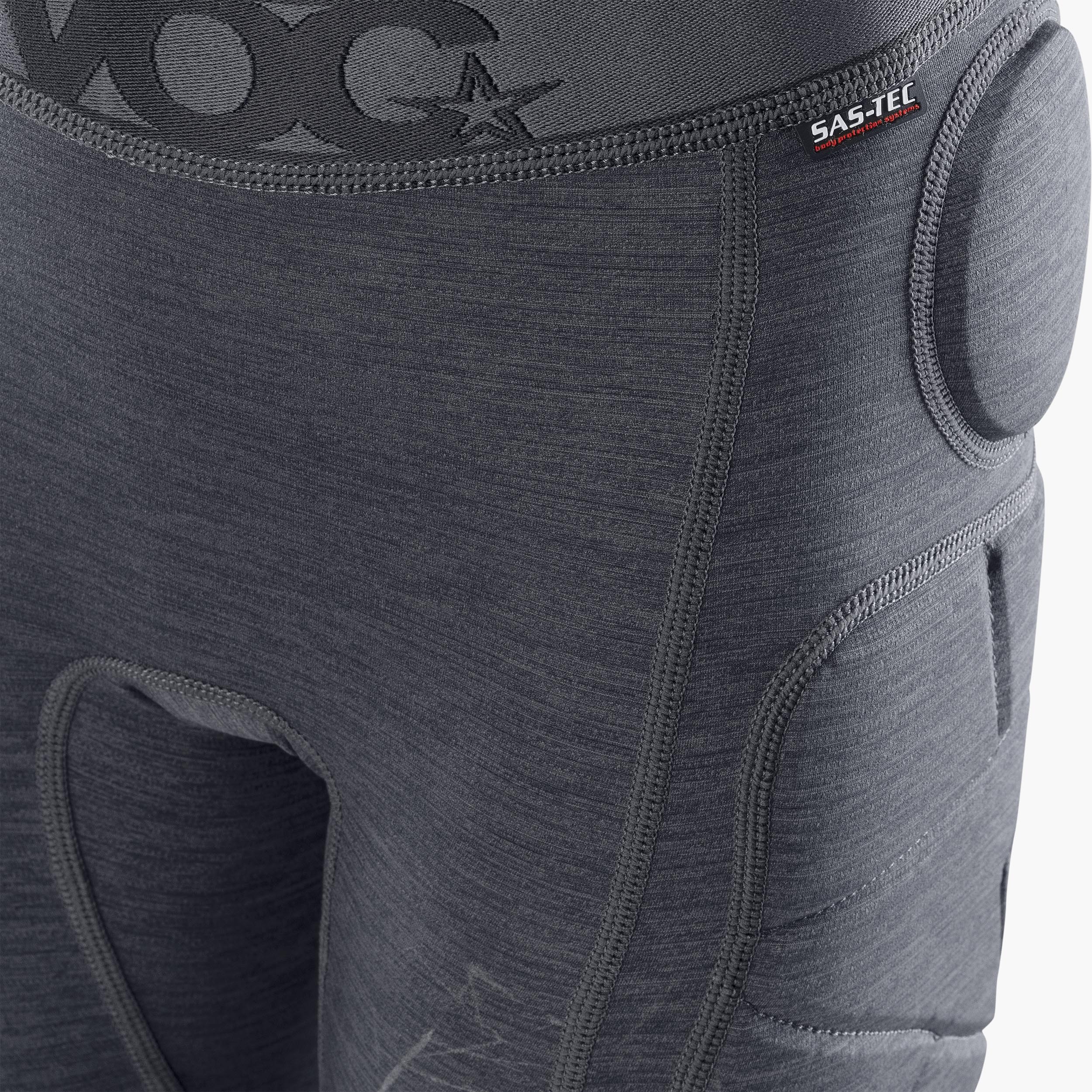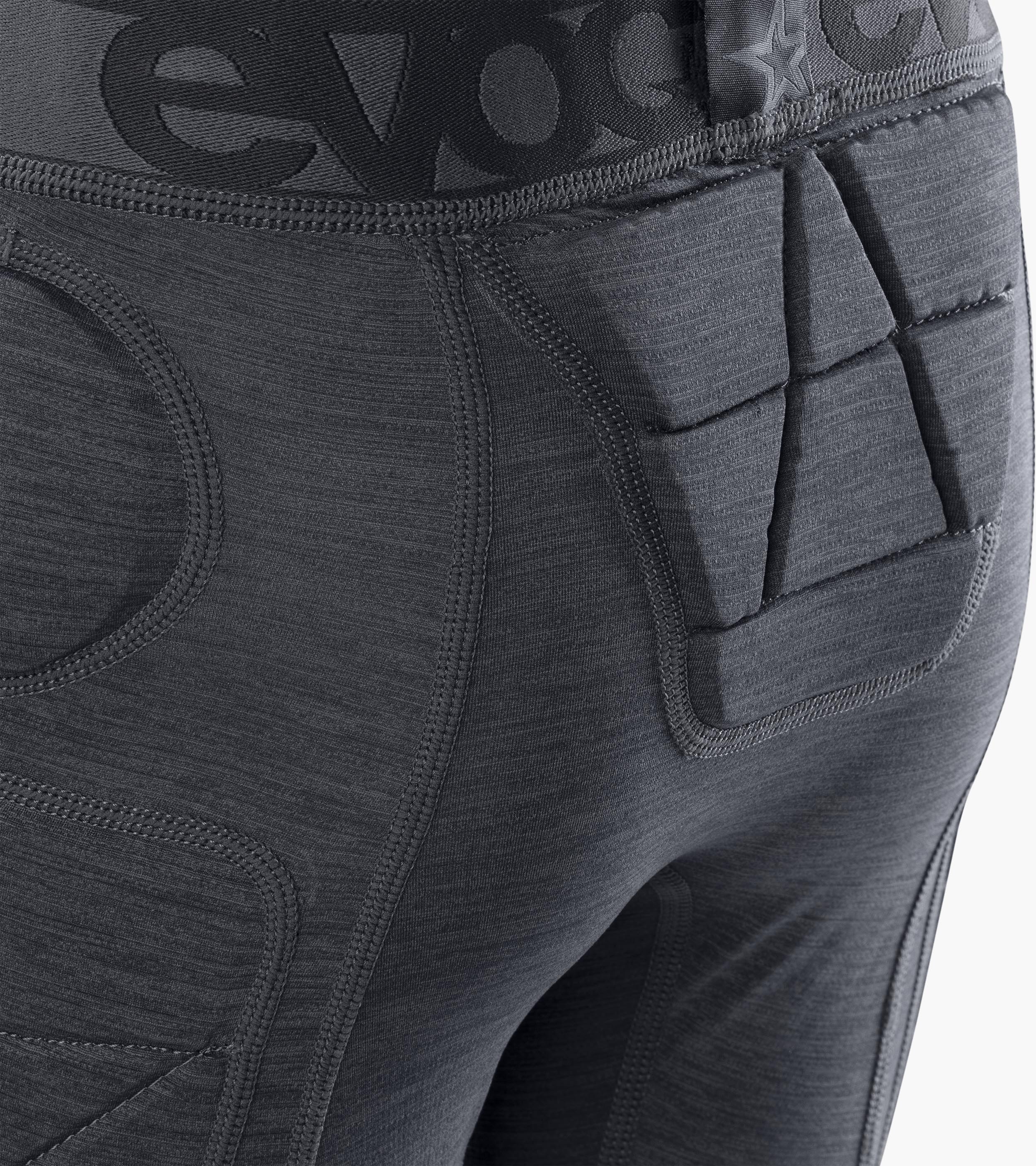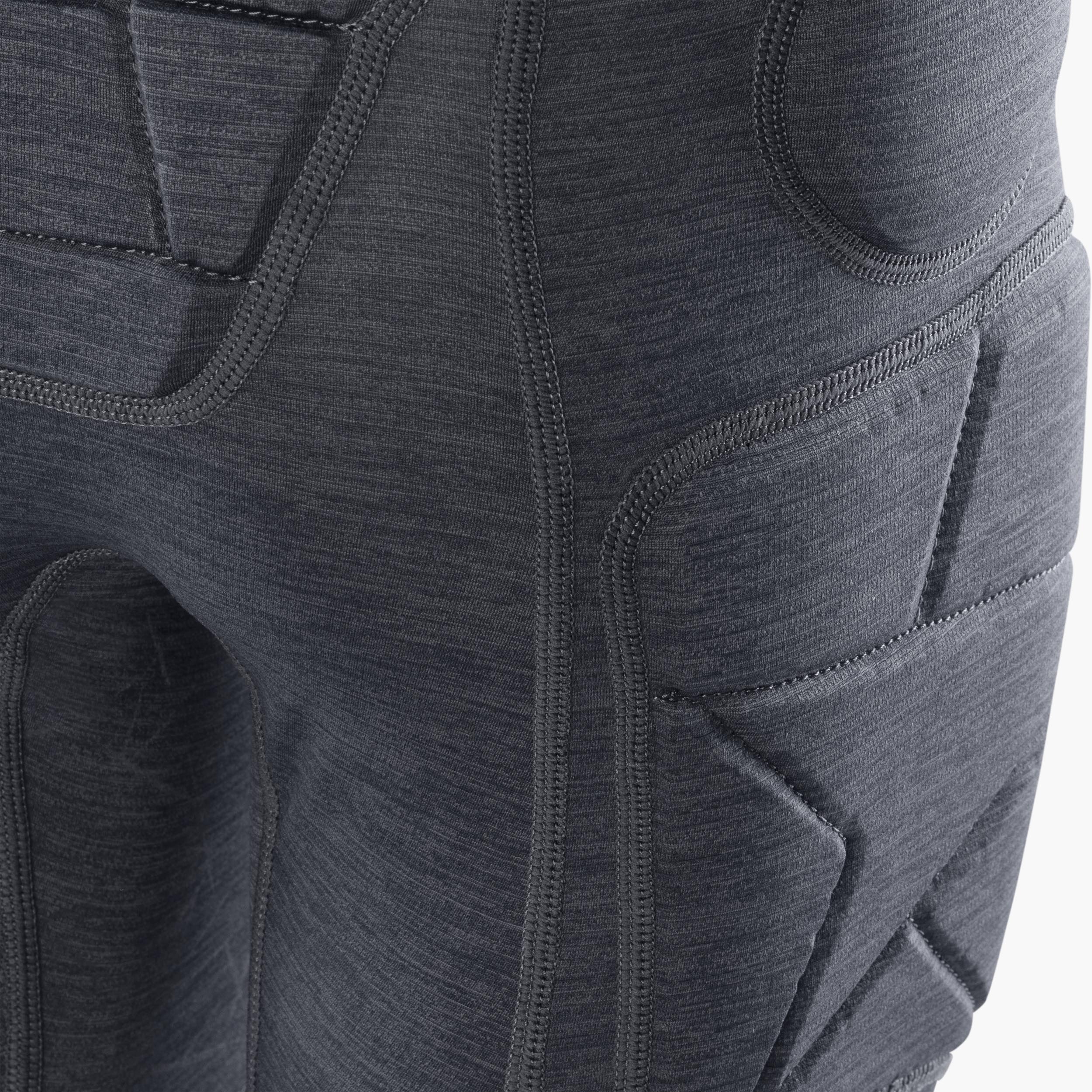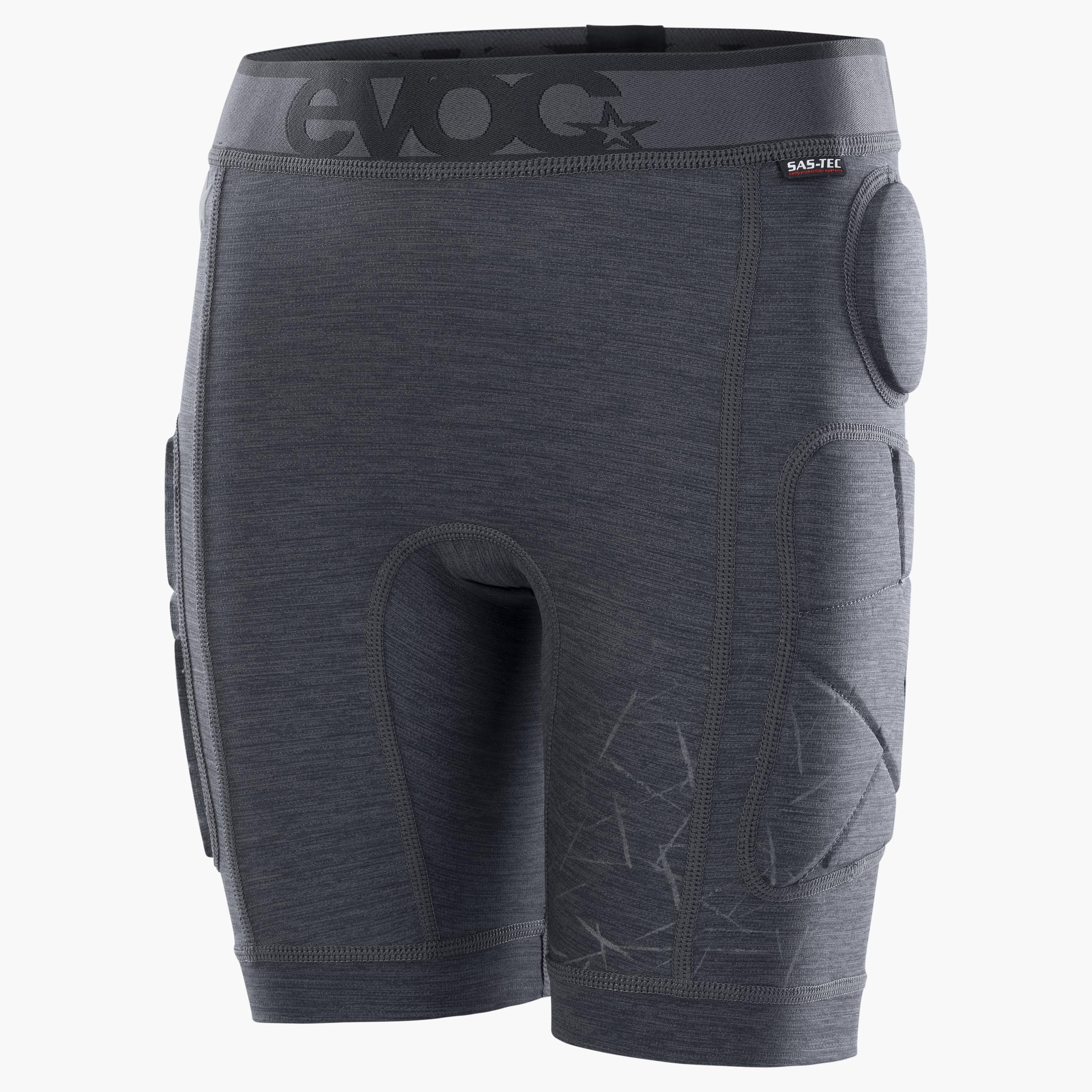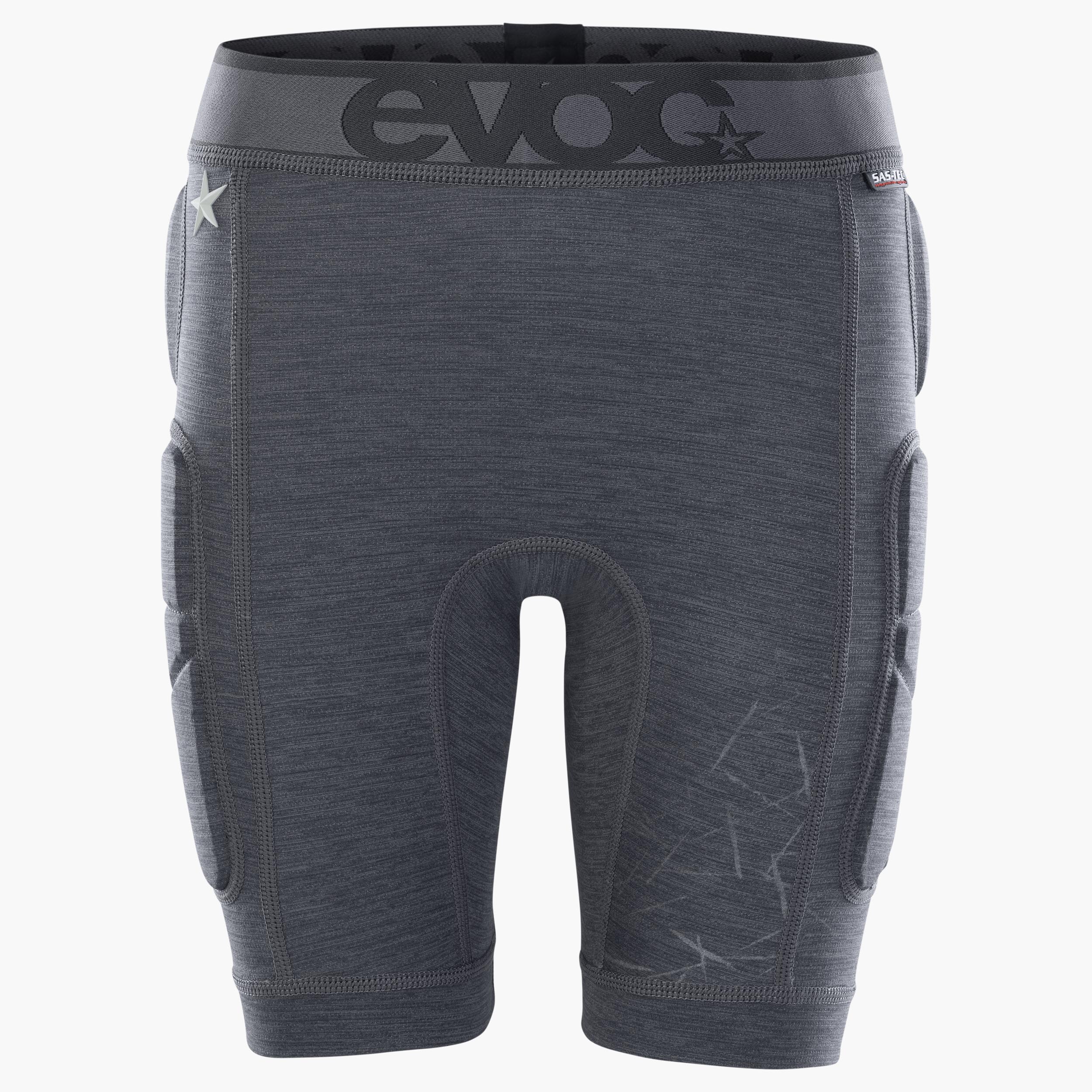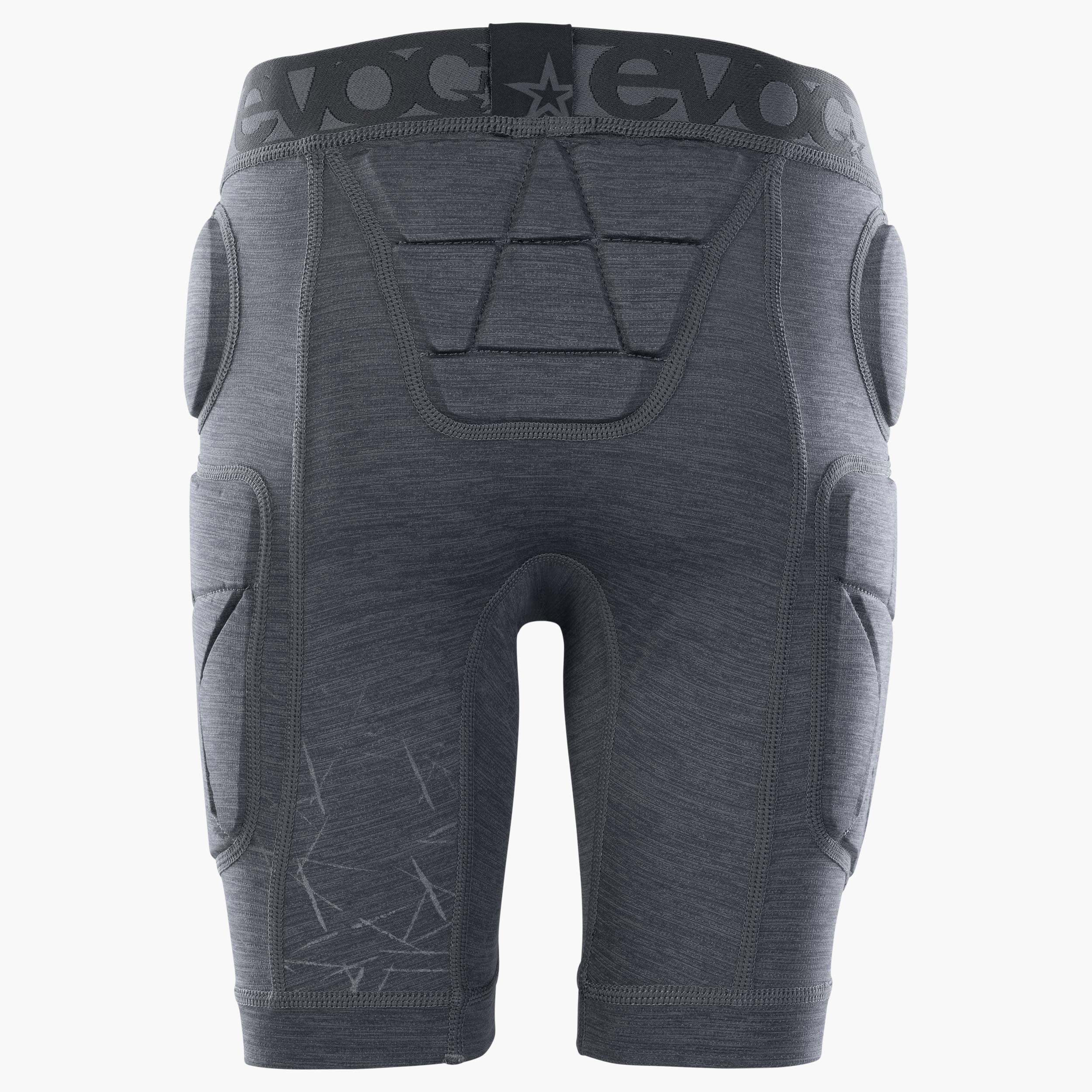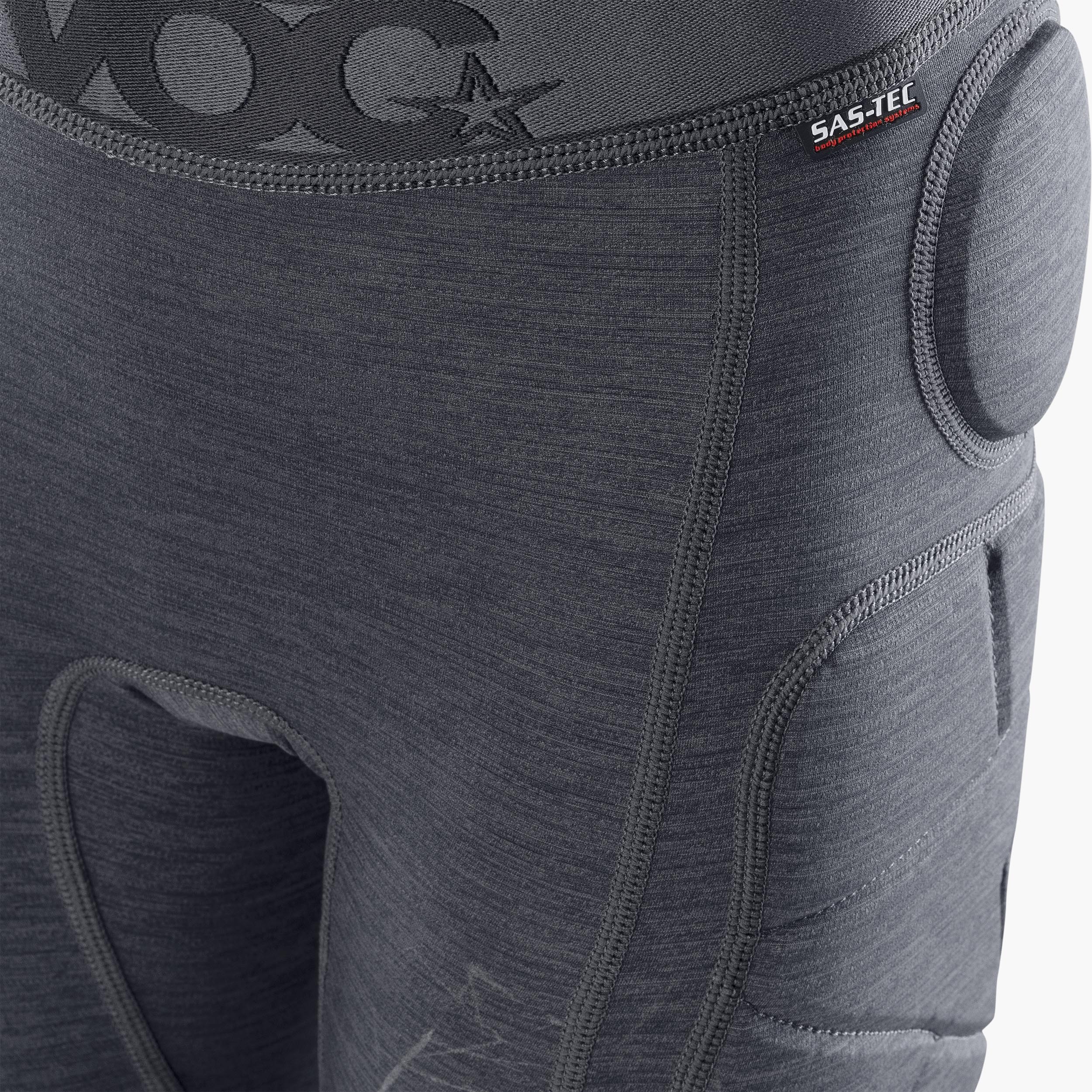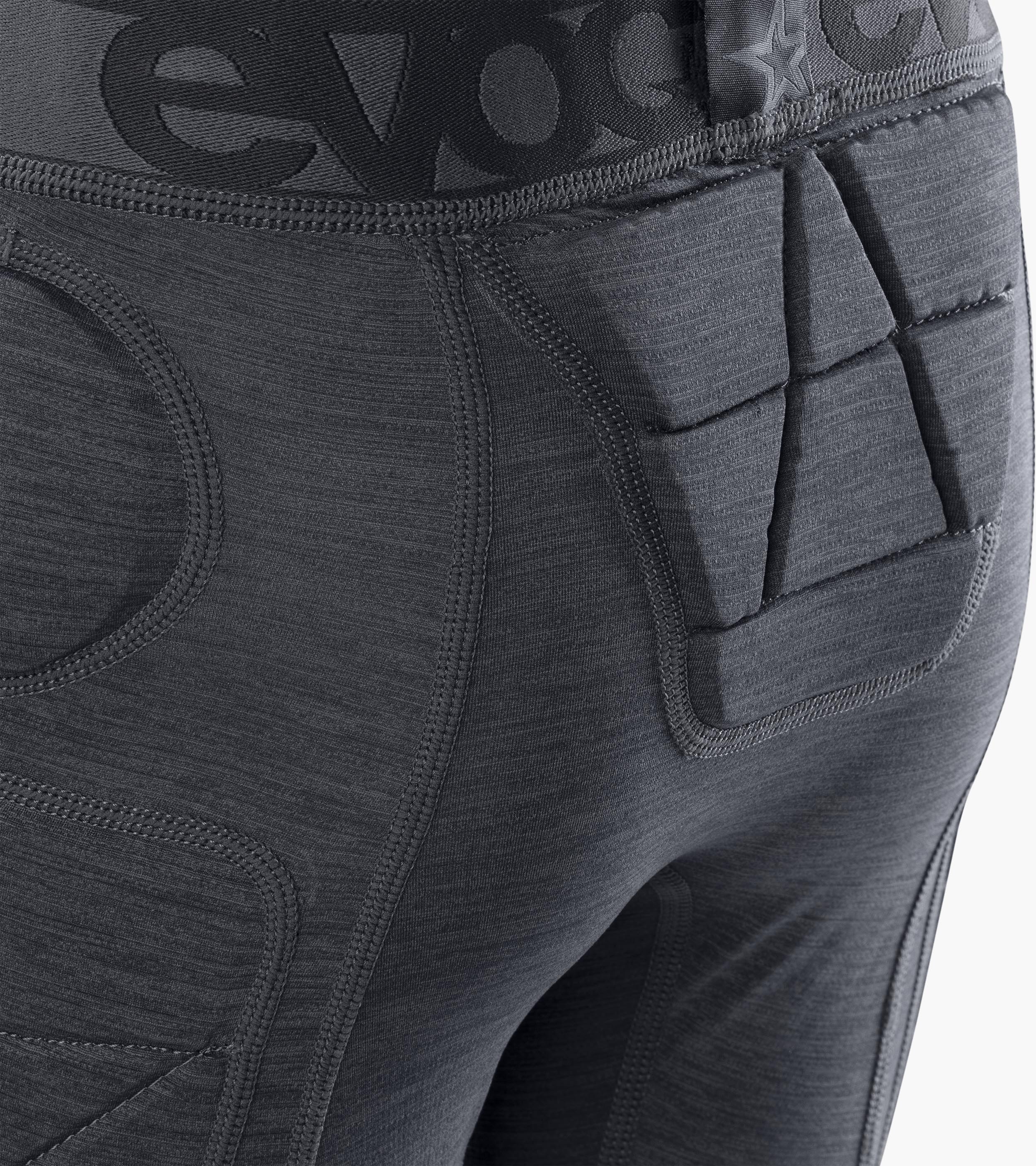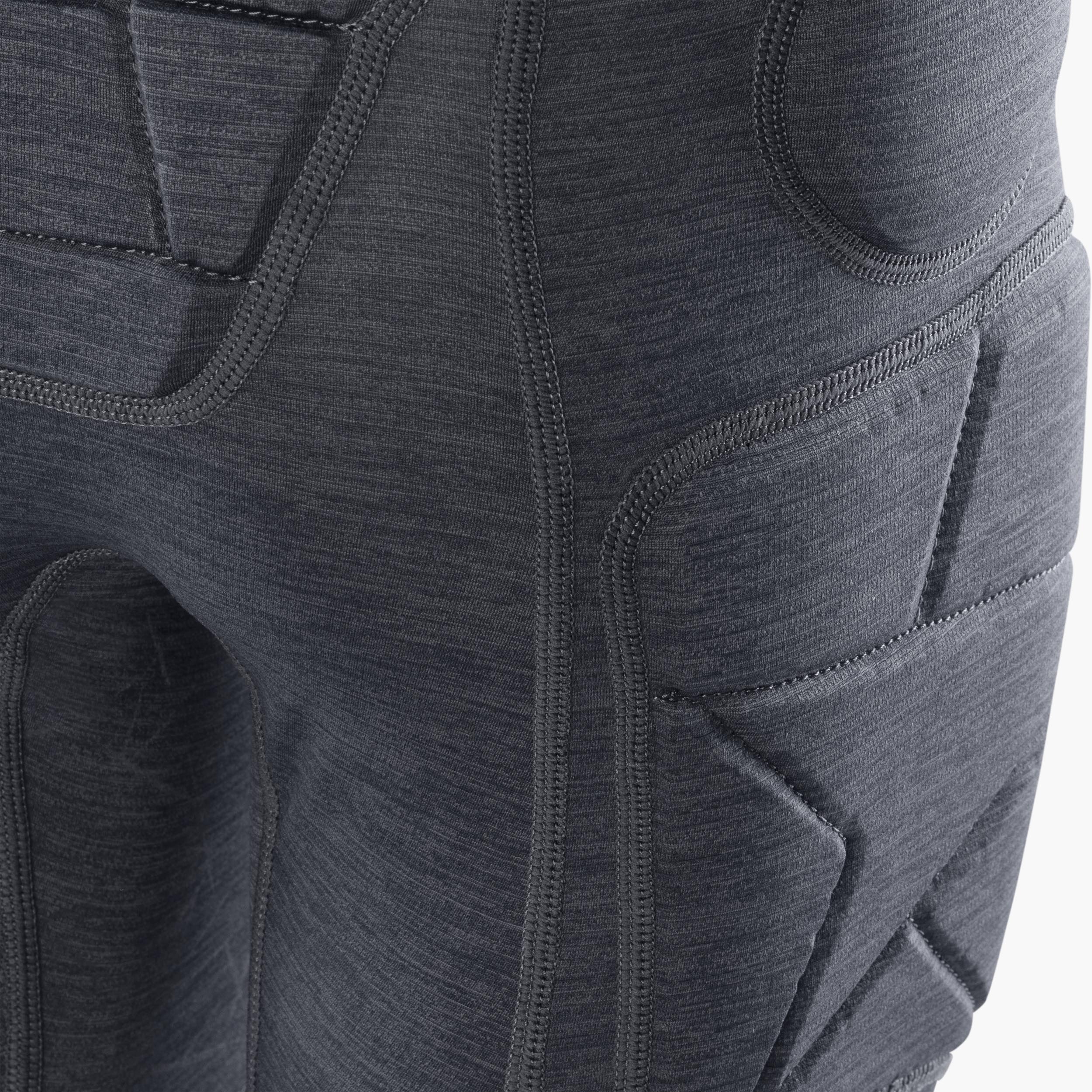 Availability
Available, ready to ship in 1-3 days
| | |
| --- | --- |
| Colour: | Carbon Grey |
| Size: | JS |
| Art. No. | 301609121-JS |
CRASH PANTS KIDS
Young shredders can go all out just like their heroes with our CRASH PANTS KIDS, because, as the name implies, the pants show their full potential when you crash. We all know that crashes are unavoidable whether you're mountain biking, skiing, or snowboarding, so proper protection is a must. These base layer protector pants feature integrated lateral hip protectors as well as padding on the outer thighs and coccyx for reliable impact absorption. With a soft waistband and flat seams, these pants have a snug and comfortable fit and a barely there feel. The bluesign® certified S.LEISURE™ functional fabric made from polyester is just as snug fitting and has the right amount of stretch, is breathable, and dries quickly. And the best part of all: Since it uses less water and energy during the production process, it has a significantly lower environmental footprint than similar fabrics. The S.Café® technology, which is also eco-friendly, helps neutralize odours. And as soon as you're back home, the pants can go straight into the washing machine.
Integrated lateral hip protectors (EN 13634)
Protective padding on the outer thighs and coccyx
Stretchy and fast drying S.LEISURE™ fabric (20% more energy efficient than comparable spandex fabrics)
S.Café® odor control made from used coffee grounds
Comfortable fit for children and youths, with flat seems and a soft waistband made from recycled materials
Machine-washable
A functional polyester fabric that is fast-drying, highly breathable, and flexible. Thanks to its water- and energy-saving production process, it has a significantly lower environmental footprint than similar textiles. Moreover, the bluesign® certified fabric is recyclable.
The use of S.Café® technology on fabrics ensures the neutralization of unpleasant odours. Coffee grounds have numerous microscopic pores that absorb odours in a chemical-free, long-lasting way. For this purpose, an extract is obtained from used coffee grounds from local cafés in a patented process that exploits precisely this natural, odour-absorbing ability and can then be used in textiles.
Machine washable
Hip pads
Coccyx padding
TRENDING //
You may also like: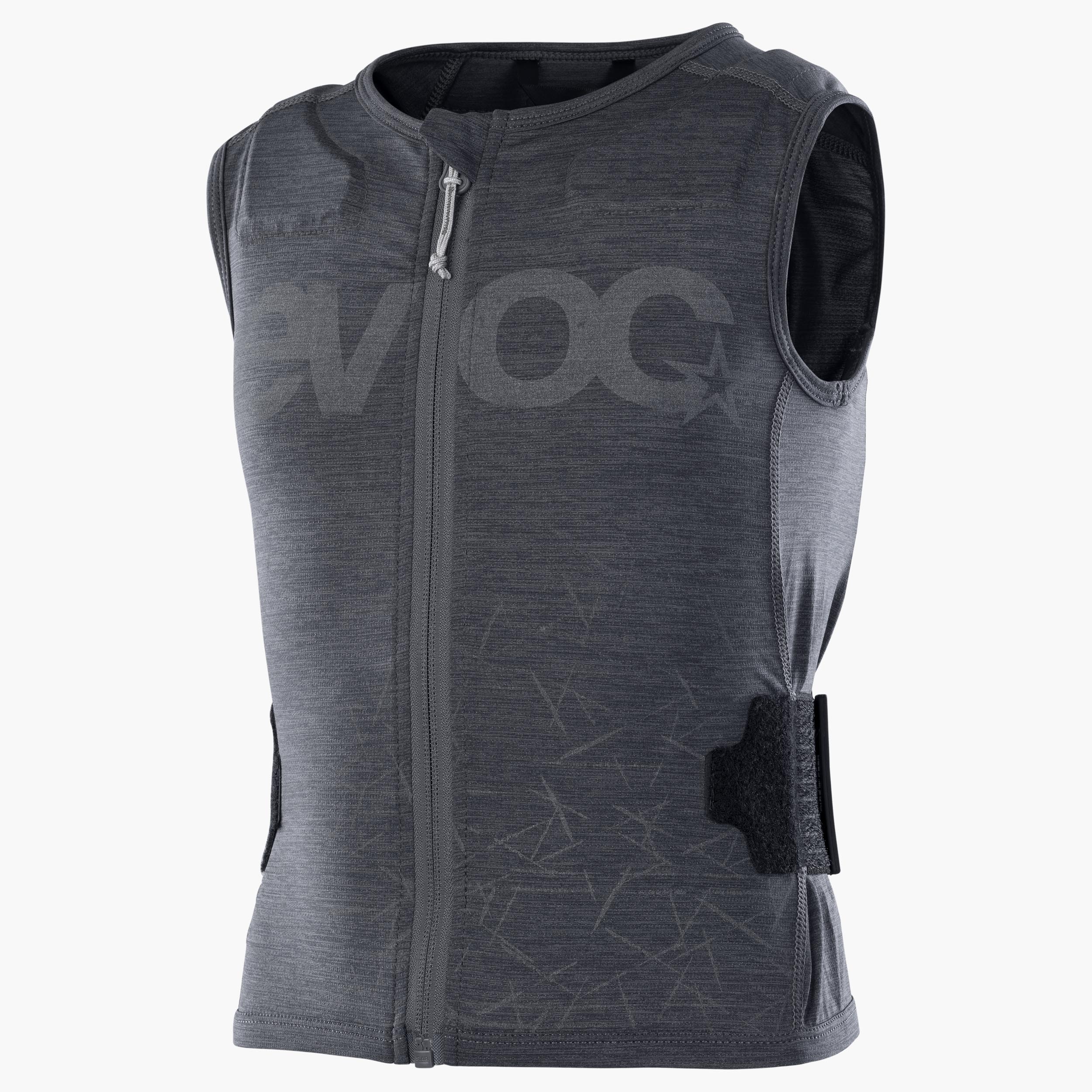 PROTECTOR VEST KIDS
Sustainable protector vest for children
Colour:
Carbon Grey
| Size:
JM
Whether they are mountain biking, skiing, or snowboarding, young shredders can feel just as protected as their heroes with our PROTECTOR VEST KIDS. With its kid-specific fit and cut, this protector vest is the real deal when it comes to comfort and function. The brand-new, highly flexible LITESHIELD FLEX back protector provides excellent impact absorption (EN1621-2, Level 1) and moves with your body for a barely there feel. The bluesign® certified S.LEISURE™ functional fabric made from polyester is just as snug fitting and has the right amount of stretch, is breathable, and dries quickly. And the best part of all: It's much more eco-friendly than similar elastane fabrics. Why? Because it uses less water and energy during the production process and because its elasticity is achieved mechanically rather than through the use of elastane, which means the fabric, and thus the vest, can be recycled. Only the protector (which is also recyclable but made of TPE) and the AIRO FLEX hip belt and its hypalon belt guide (which is not yet recyclable) have to be cut off. The S.Café® technology, which is also eco-friendly, helps neutralize odours. And as soon as you're back home, the loose-fitting vest can go straight into the washing machine. Highly flexible, light, and airy LITESHIELD FLEX protection technology (EN 1621-2, Level 1, recyclable) Comfortable high-level protection with supreme freedom of movement Eco-friendly S.LEISURE™ stretch fabric: Recyclable and resource-saving manufacturing S.Café® odour control made from used coffee grounds Loose fit for children and youths and size adjustable thanks to lateral AIRO FLEX straps Machine-washable to SizeguideDownload Certificate (EN 1621-2)