The FR LITE RACE 10 protector backpack has been specially designed for
enduro bike races. Low weight and a completely ventilated carrying system
with an AIRO FLEX hip belt are the highlights of this race backpack. As an
update, this pack received a shorter backpart to minimize helmet contact
while riding steeper sections.


LITESHIELD BACK PROTECTOR offers 95% shock absorption

LITESHIELD SYSTEM AIR for maximum back ventilation

NUTRITION COMPARTMENT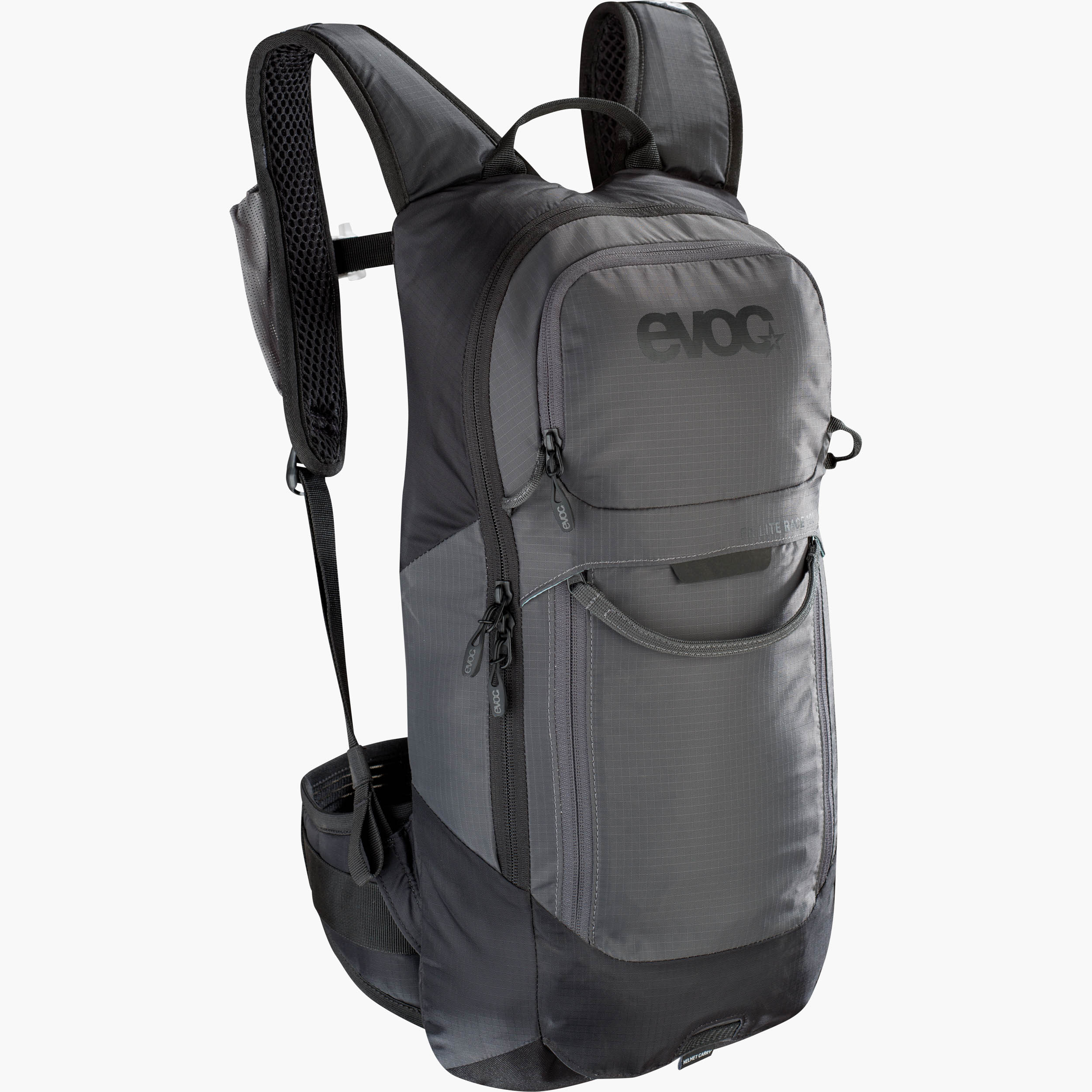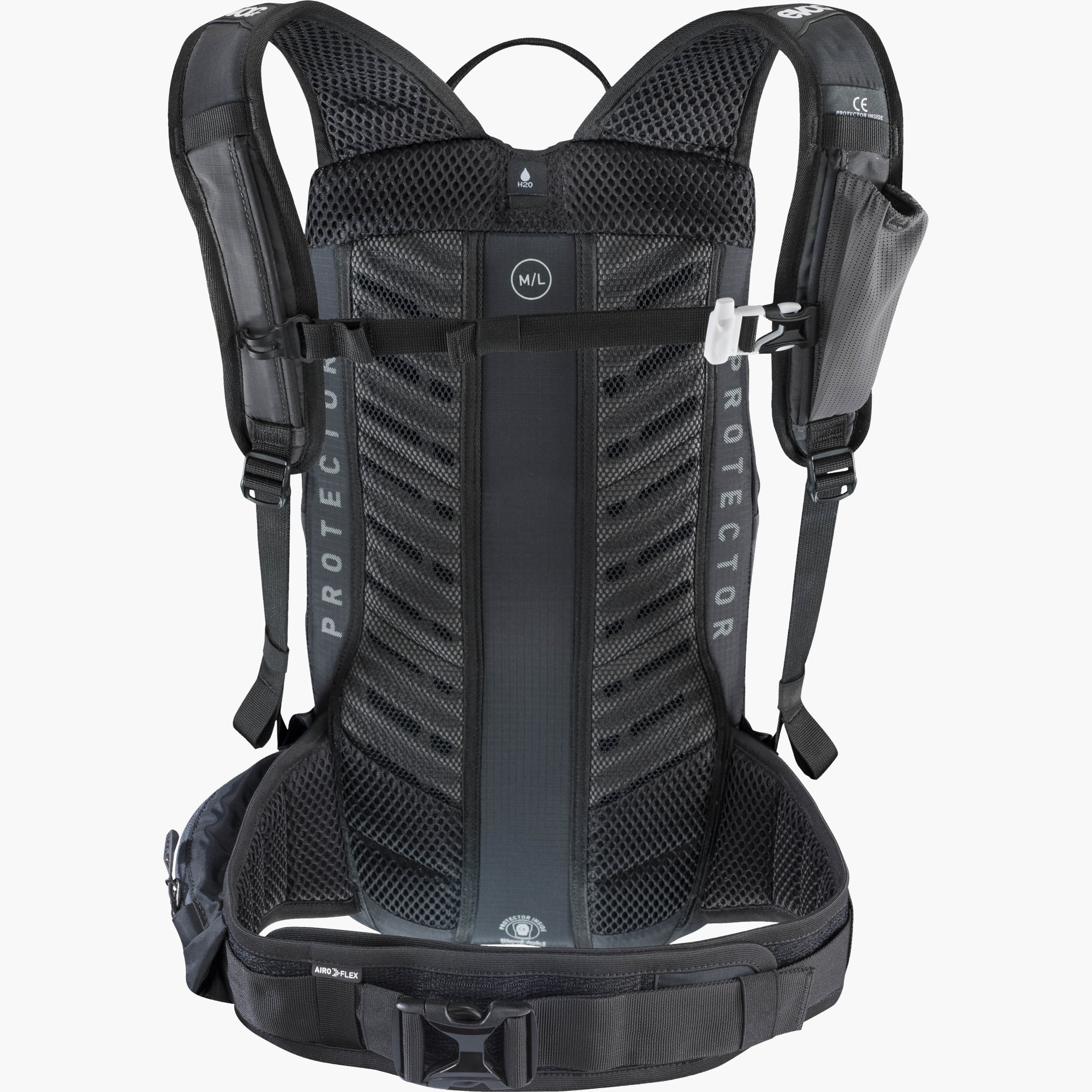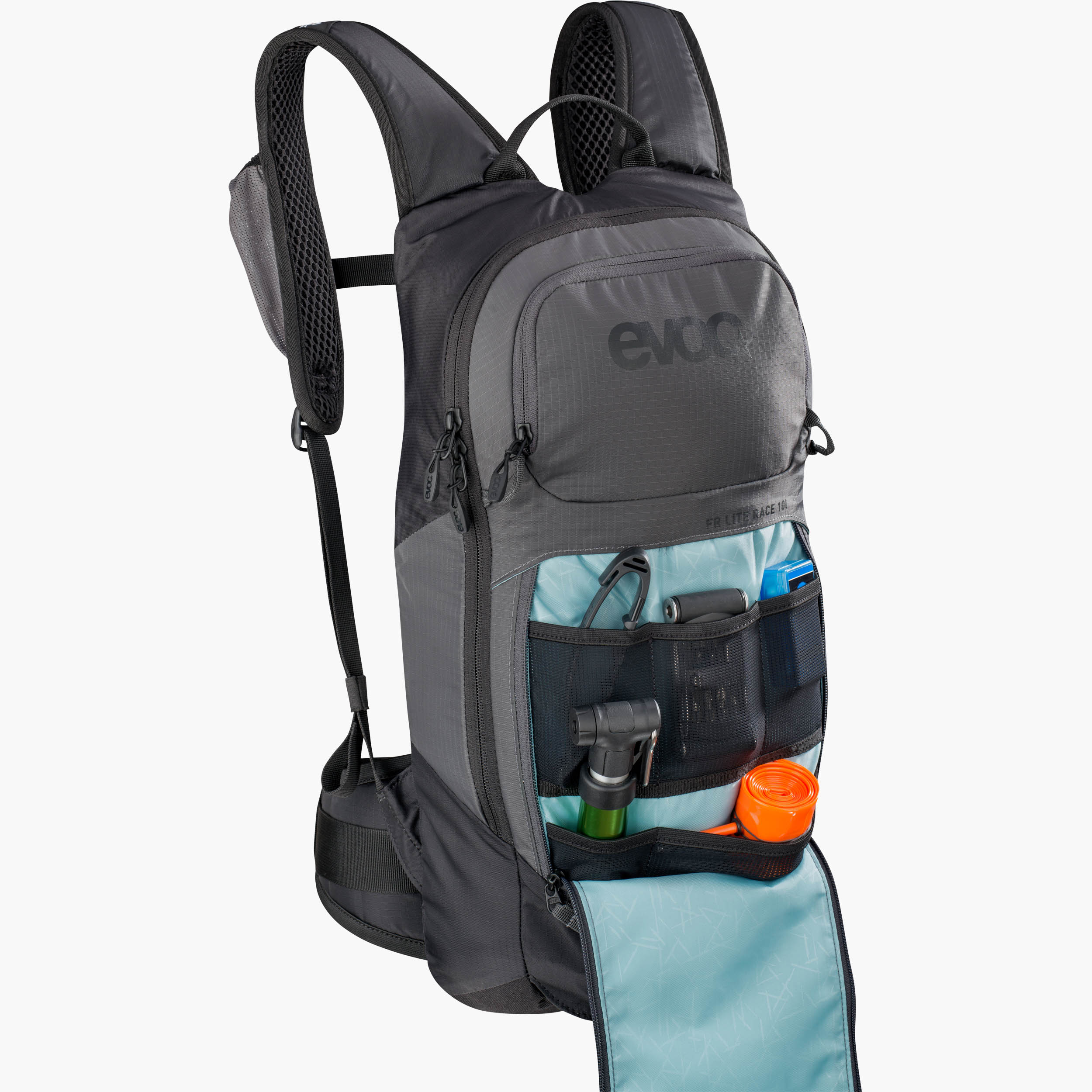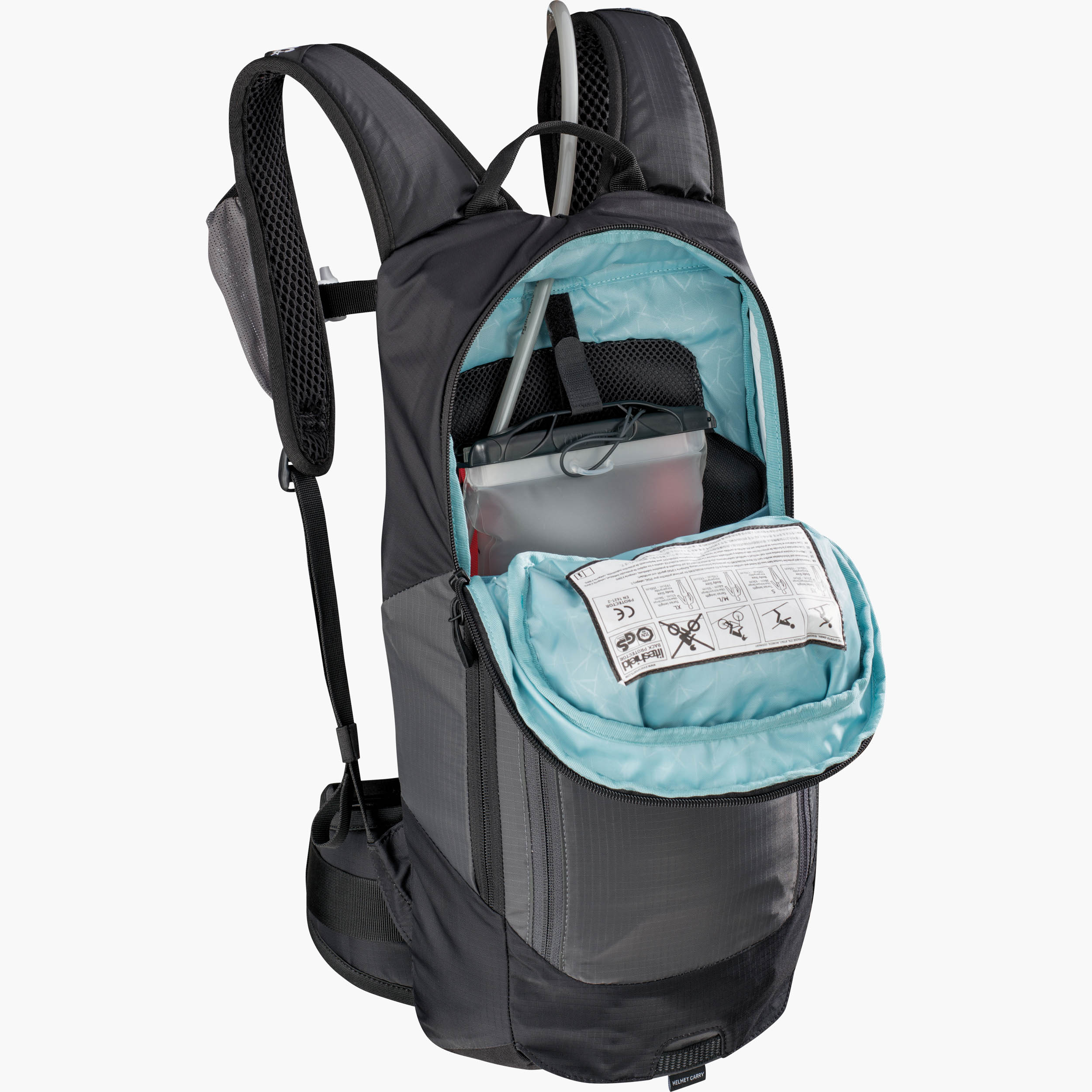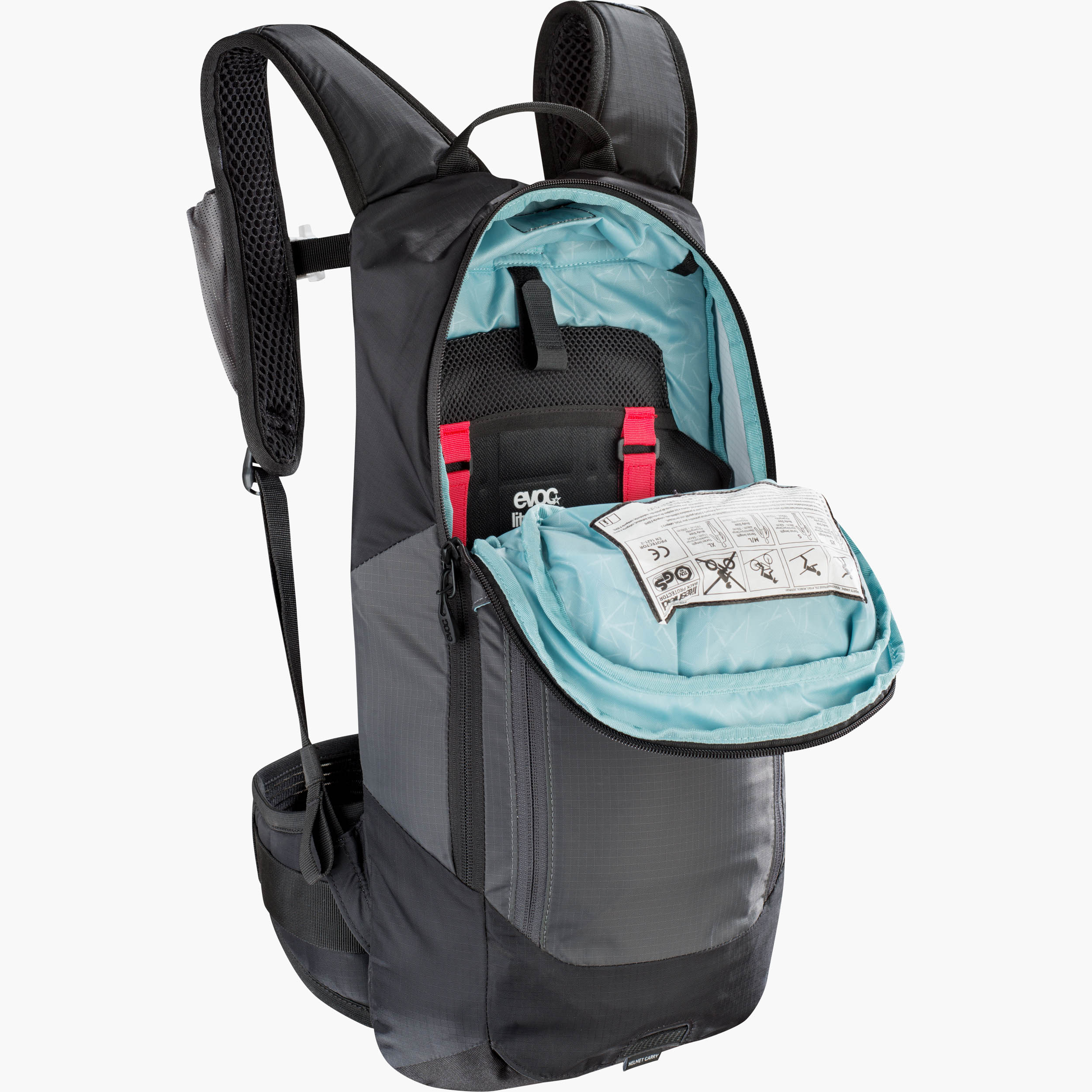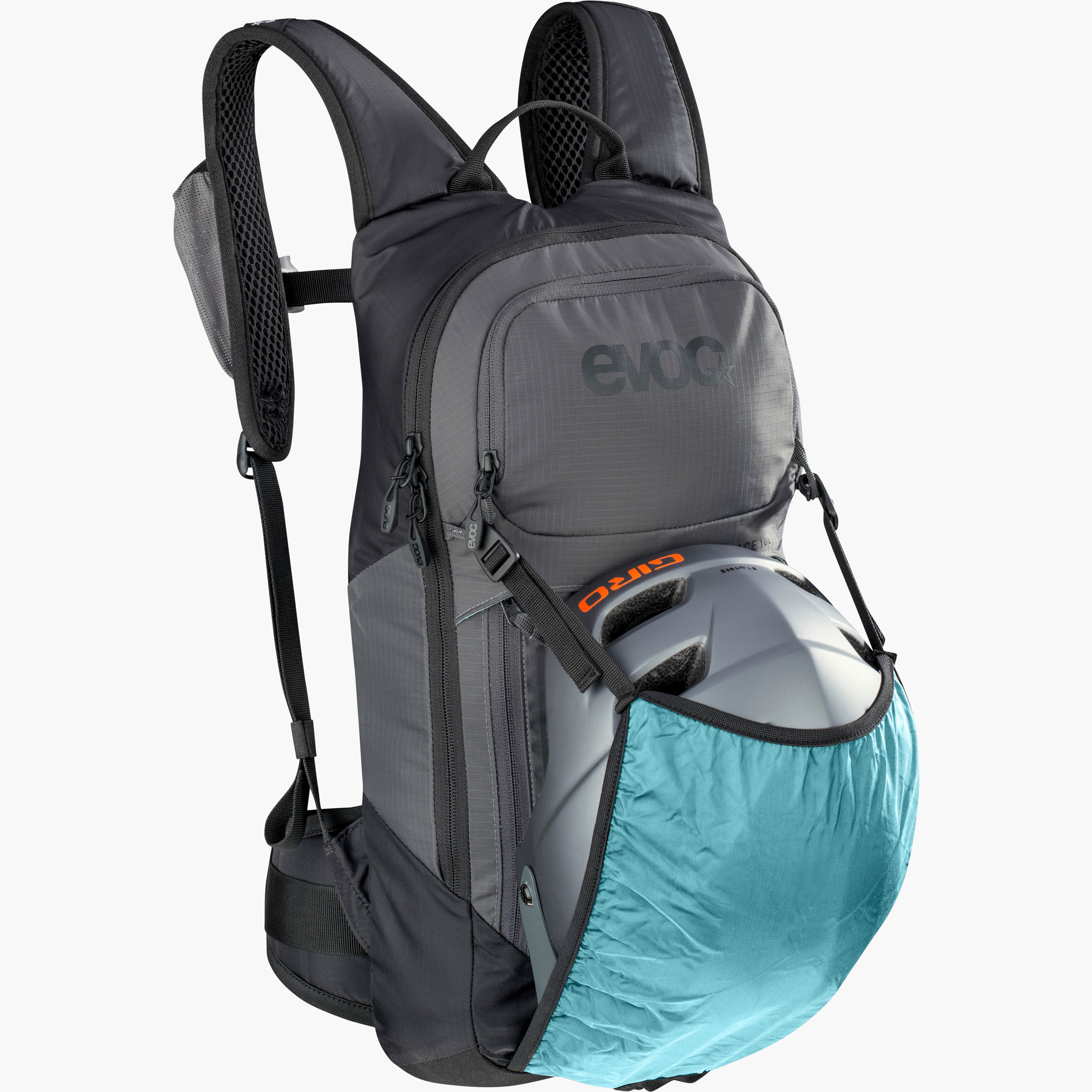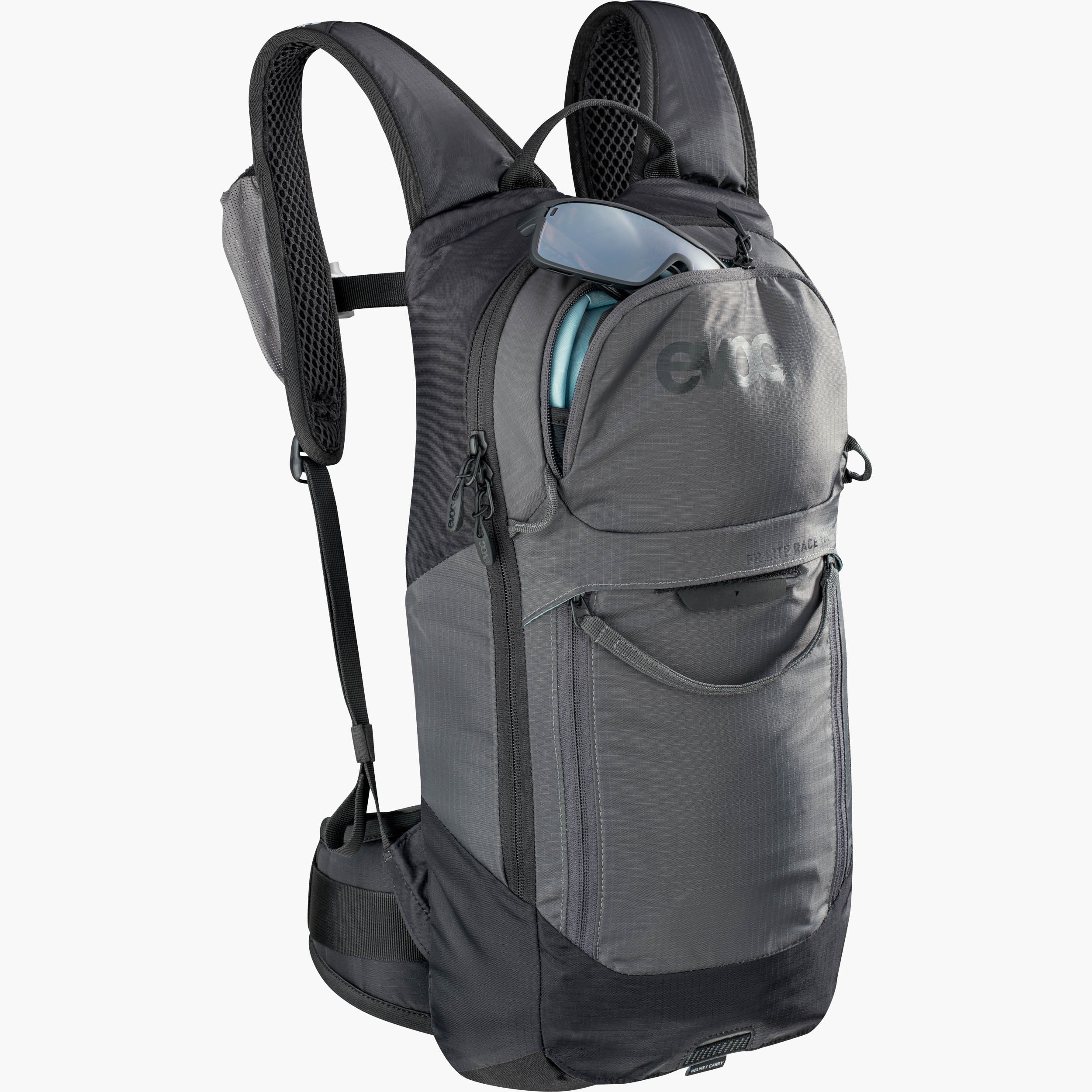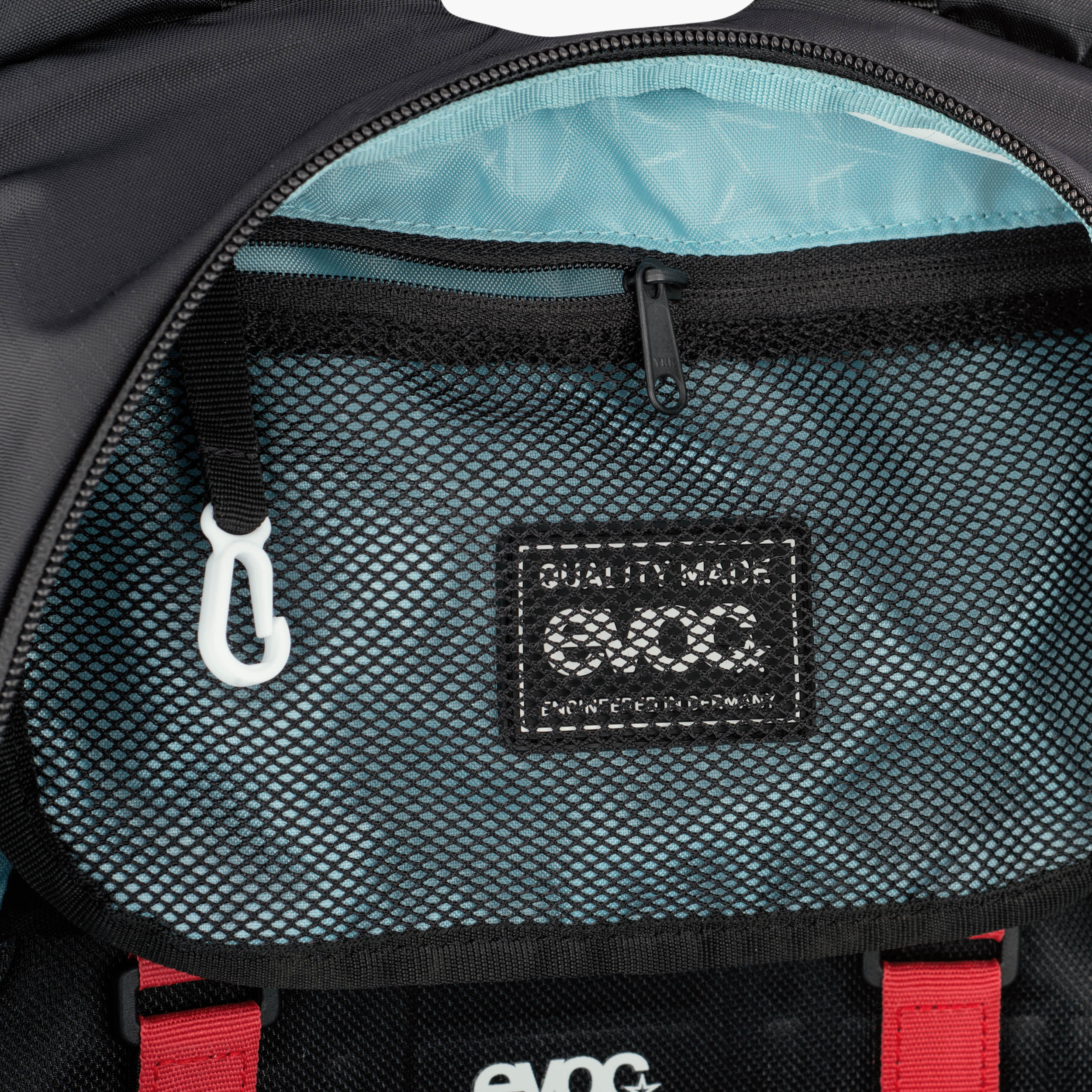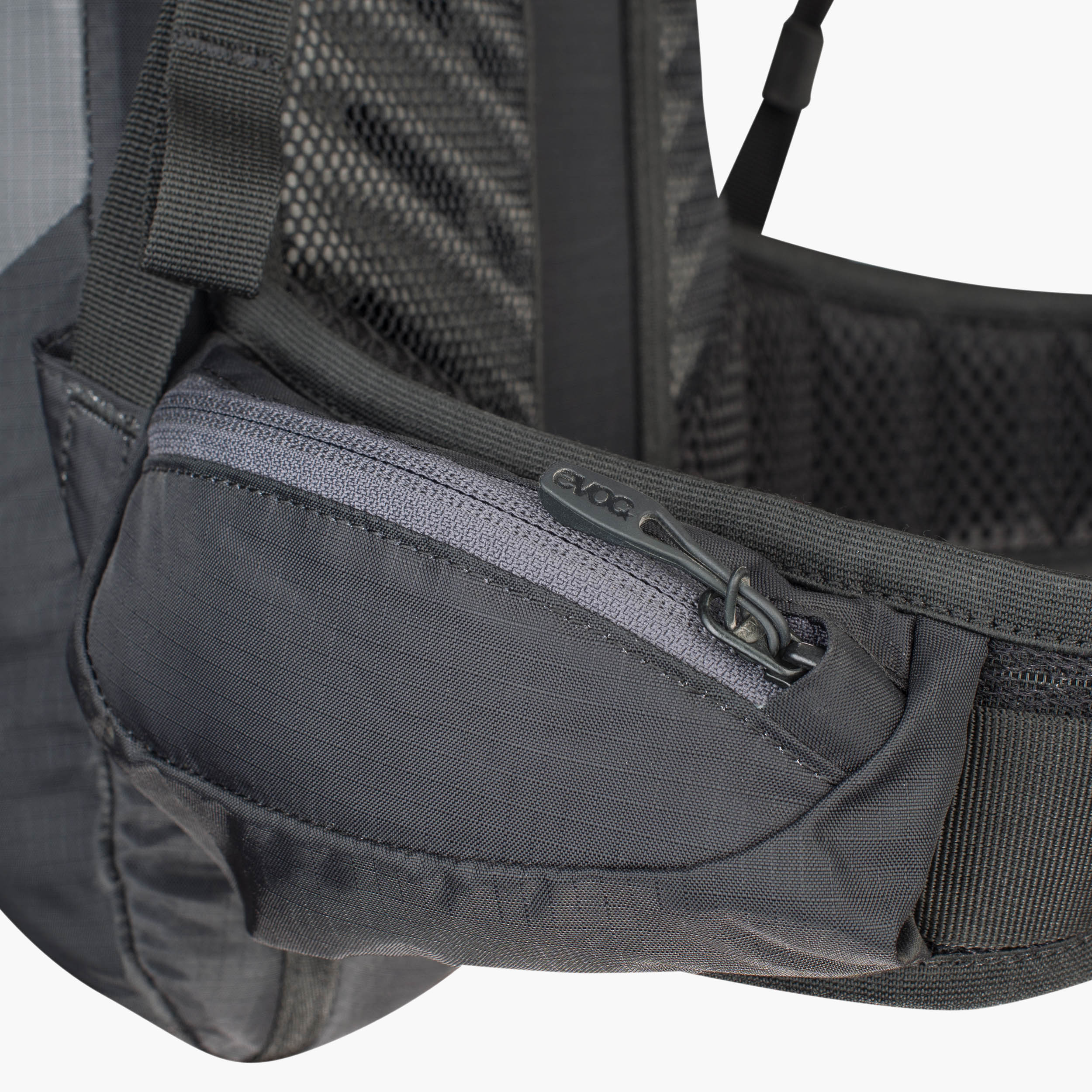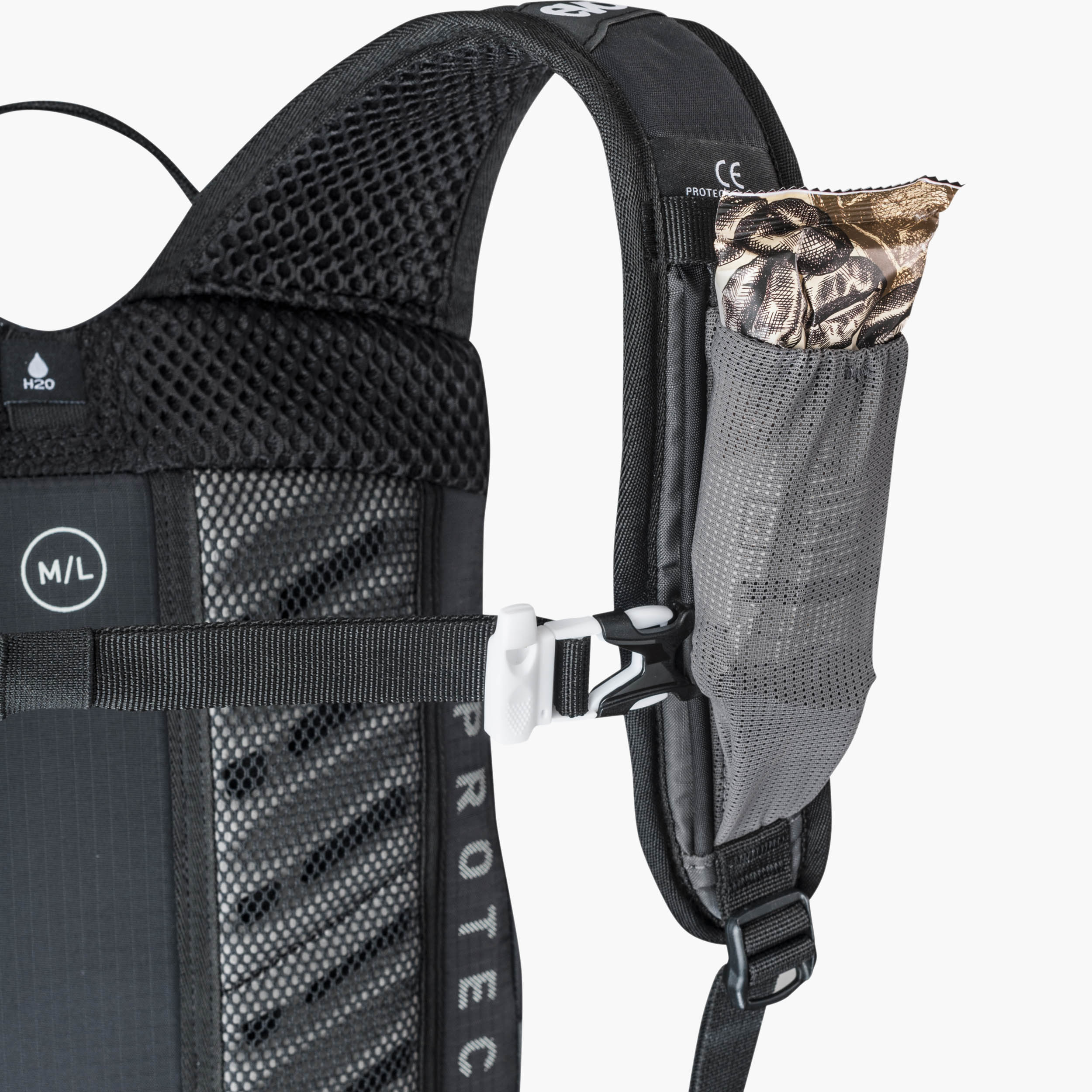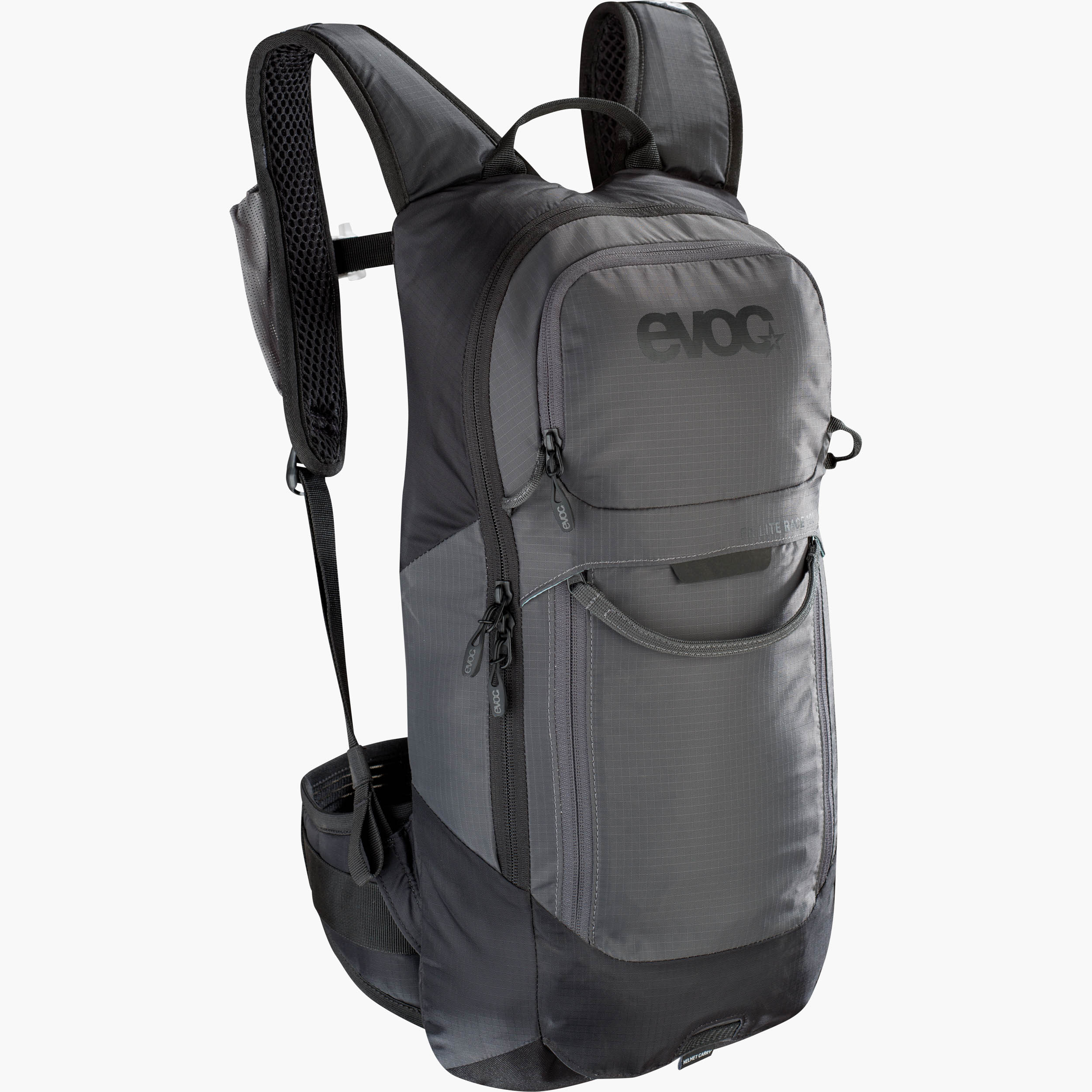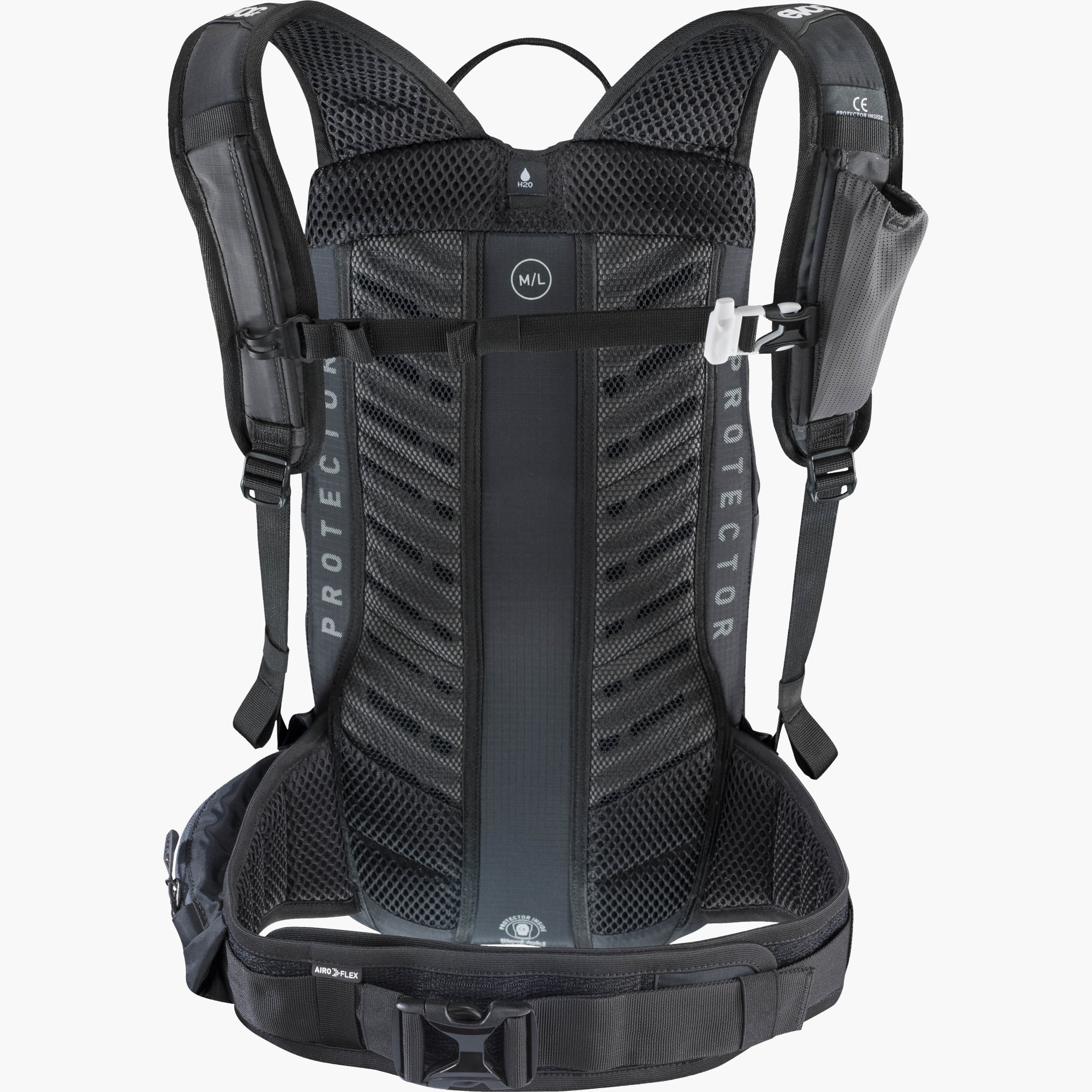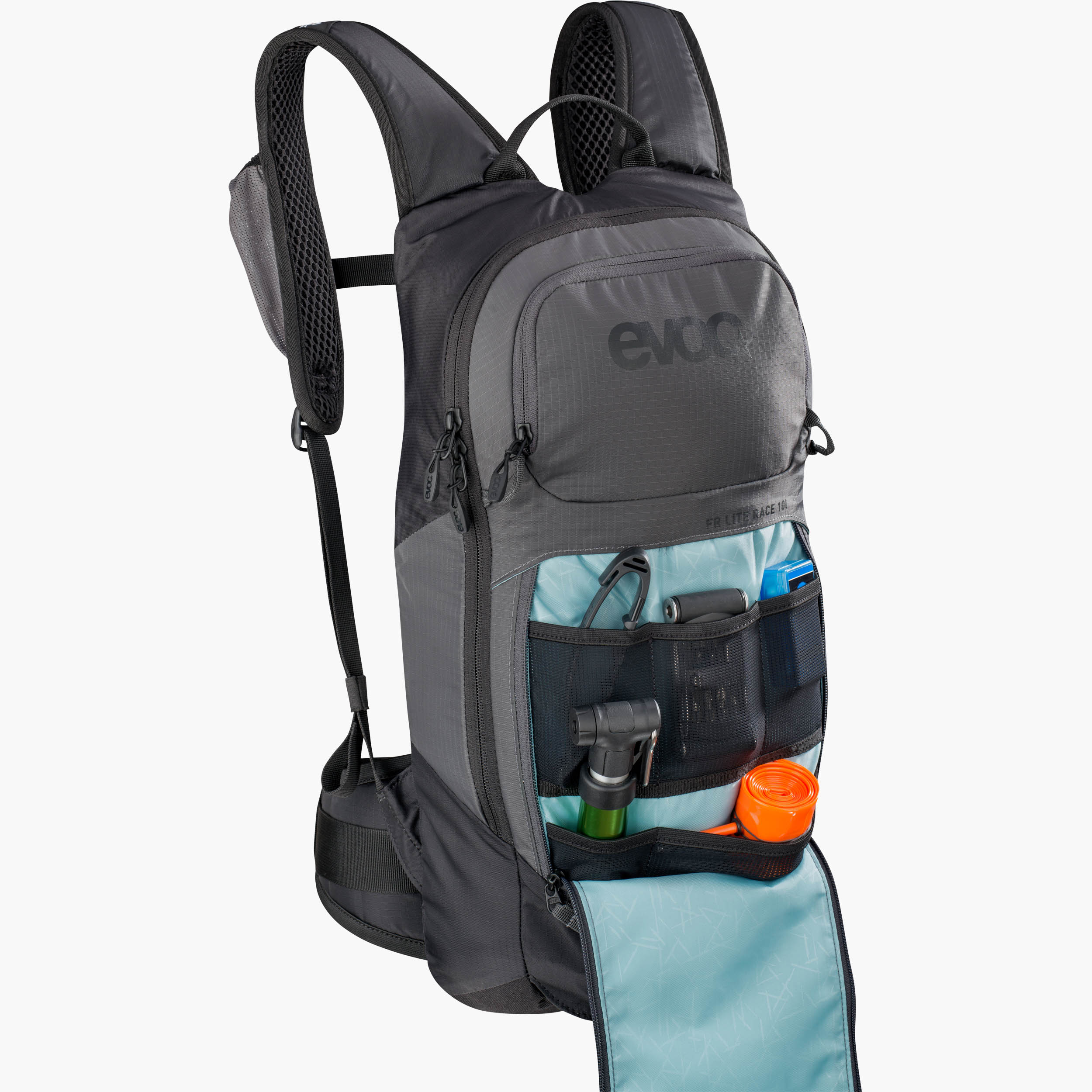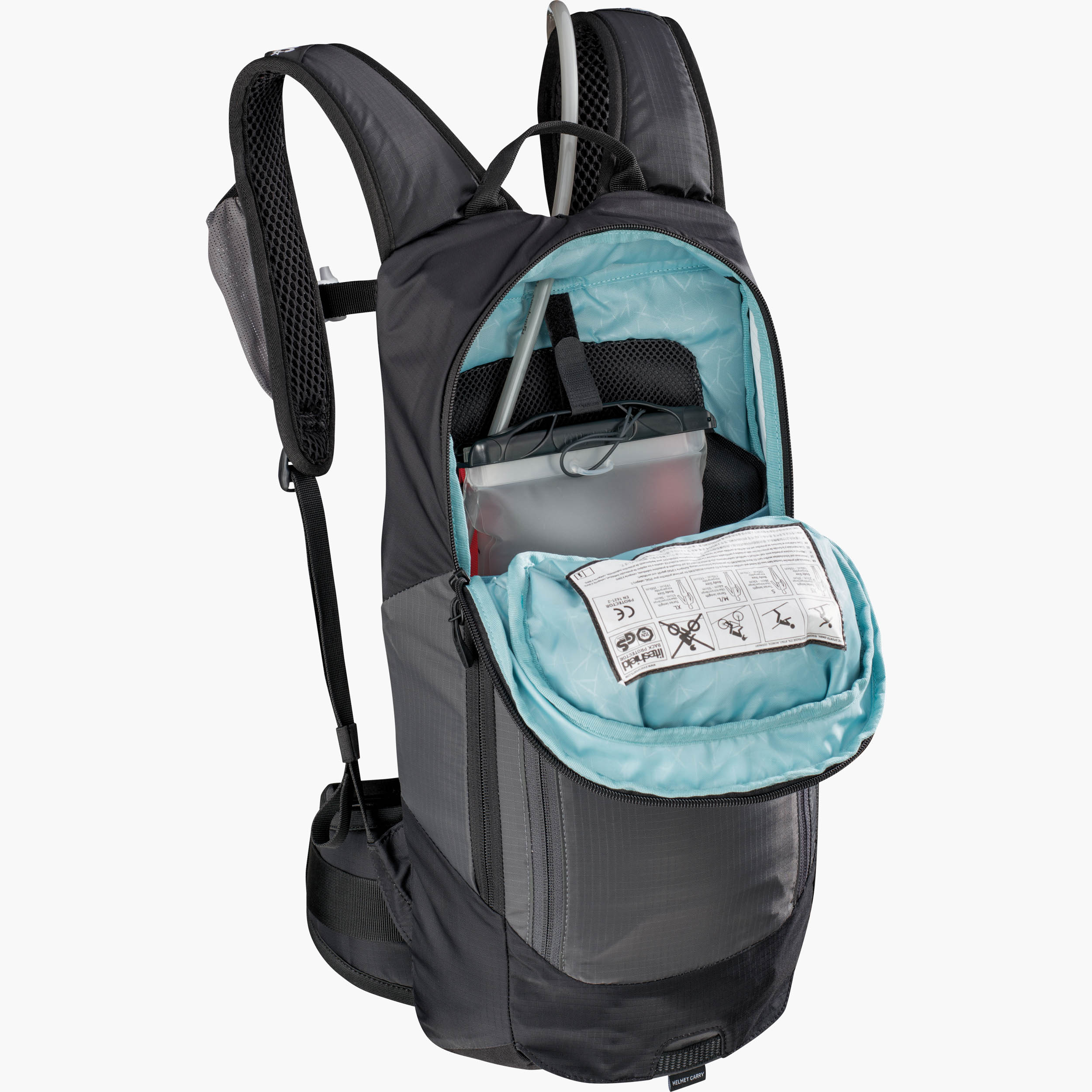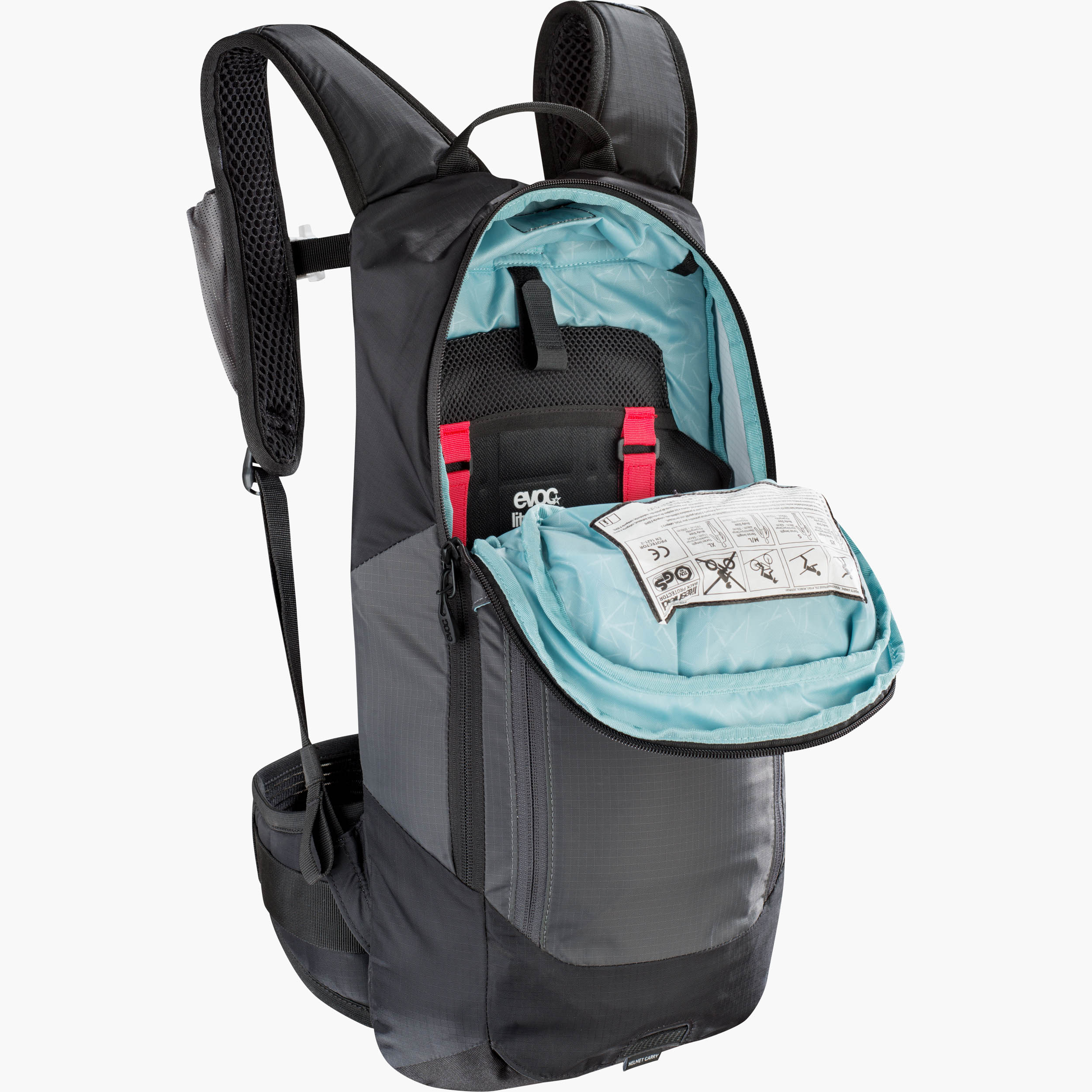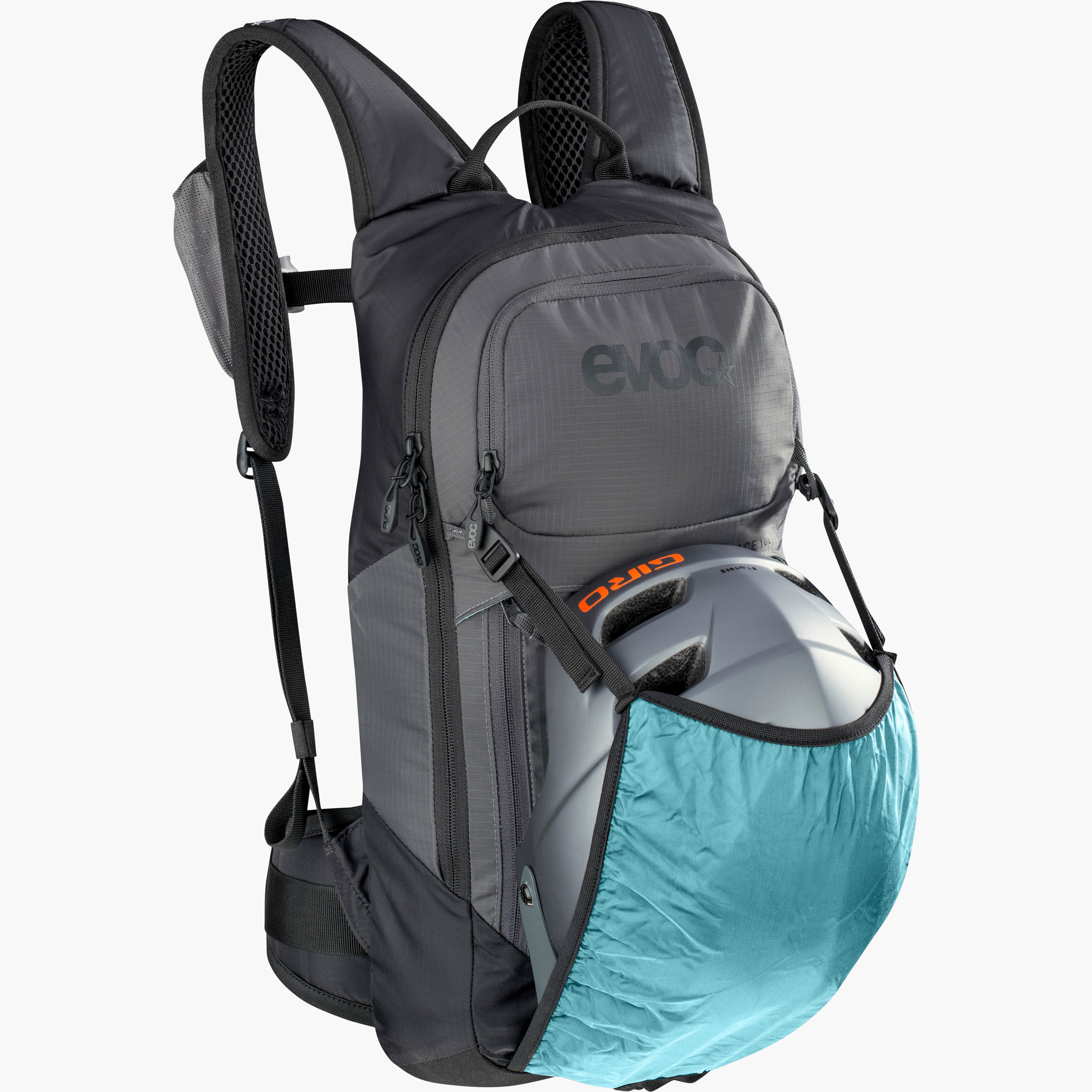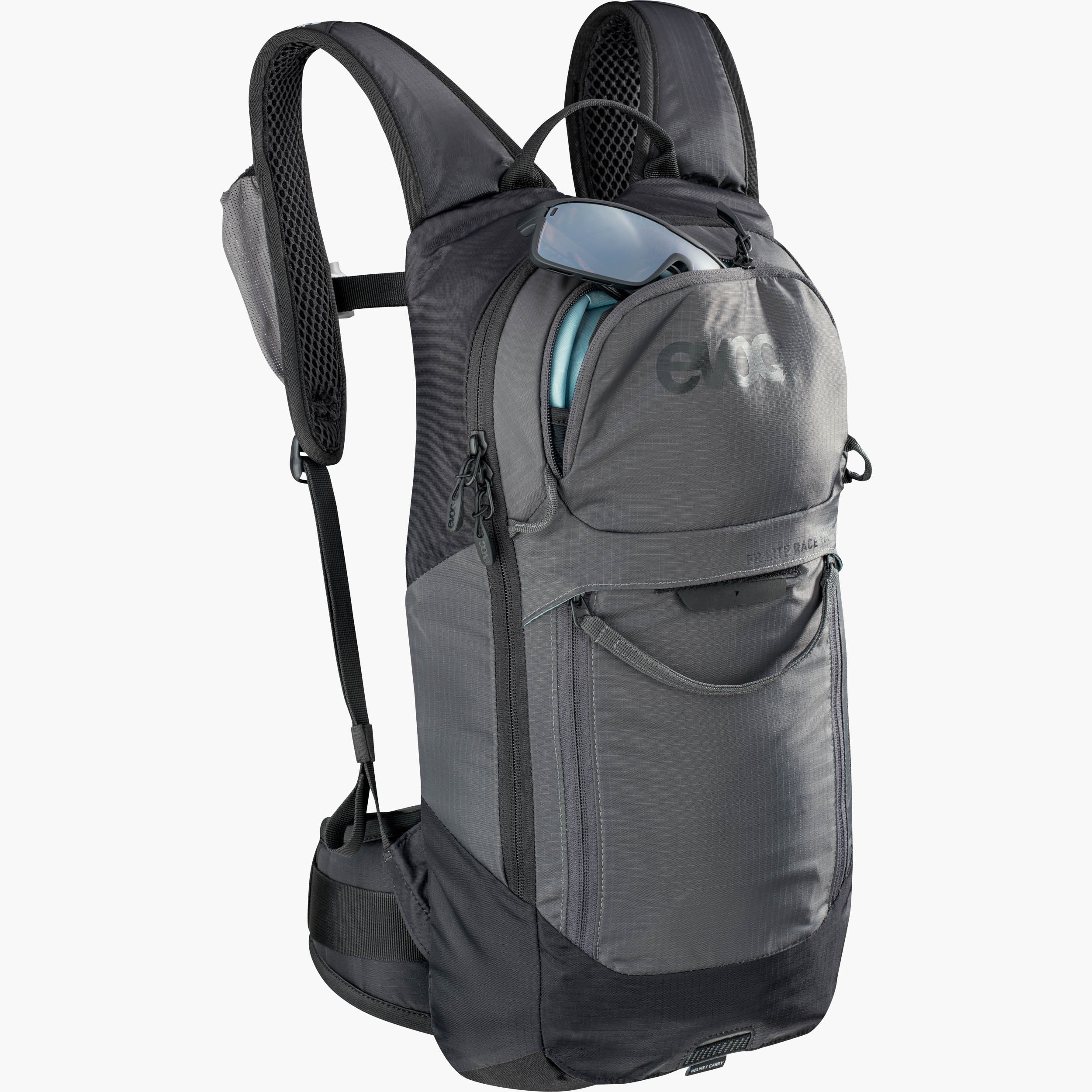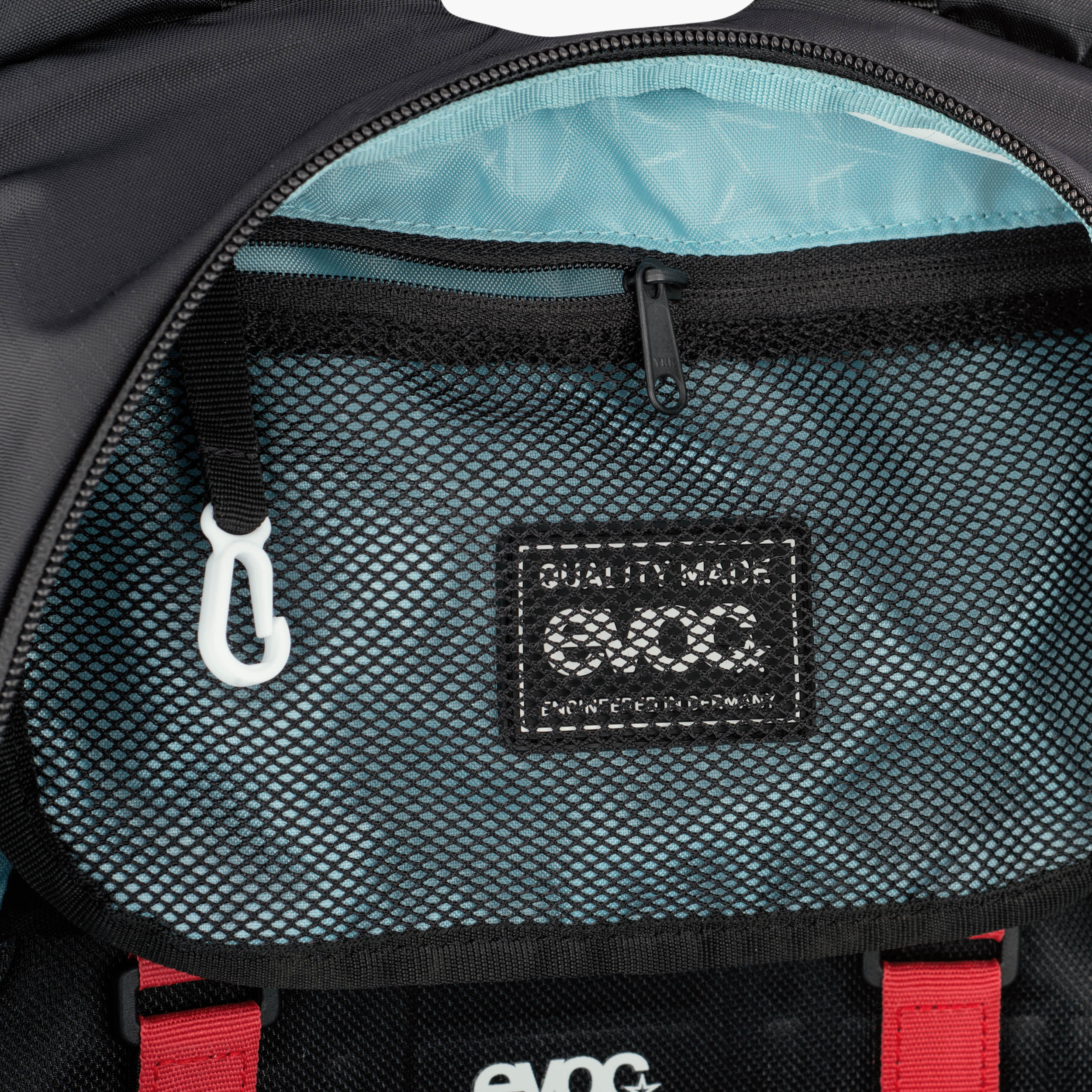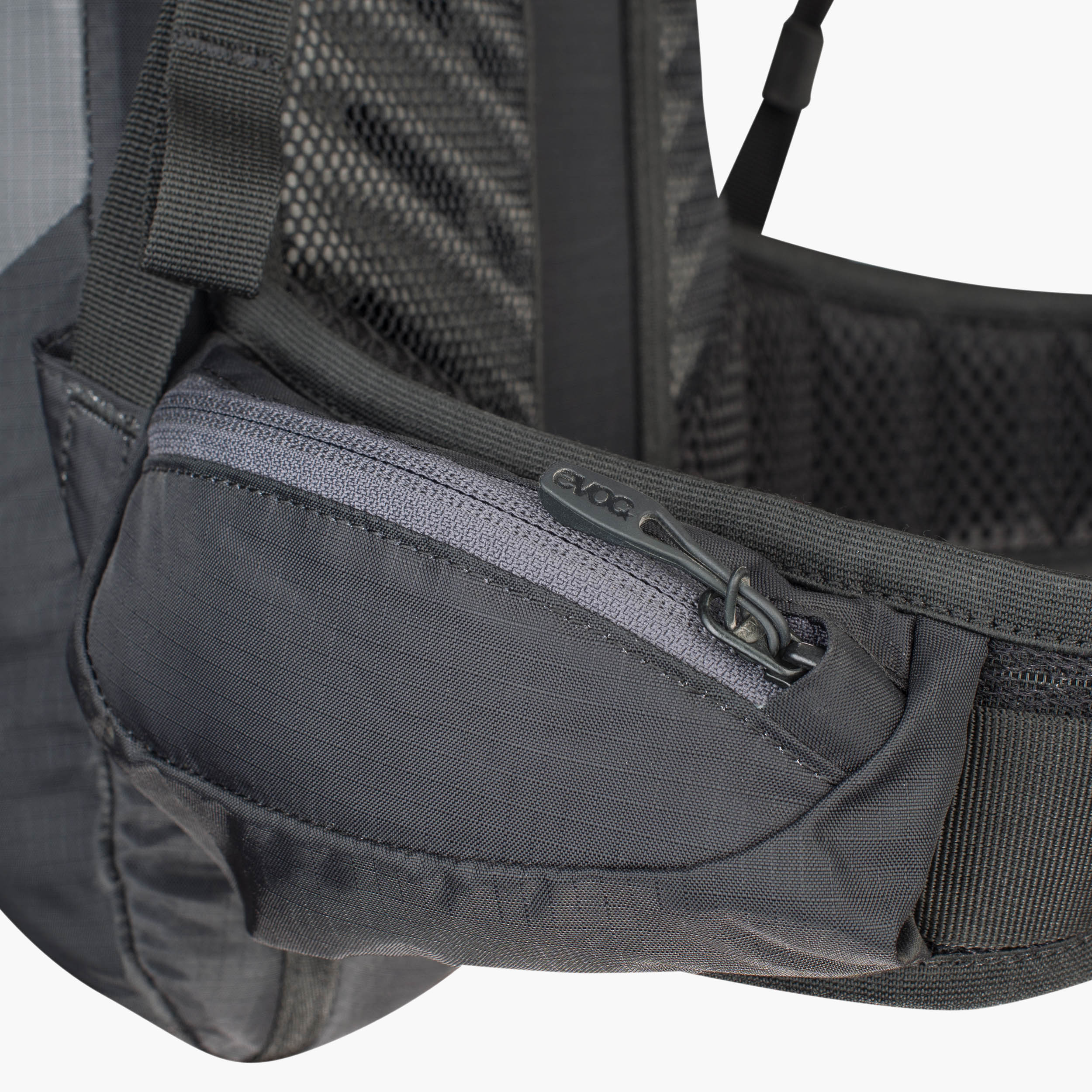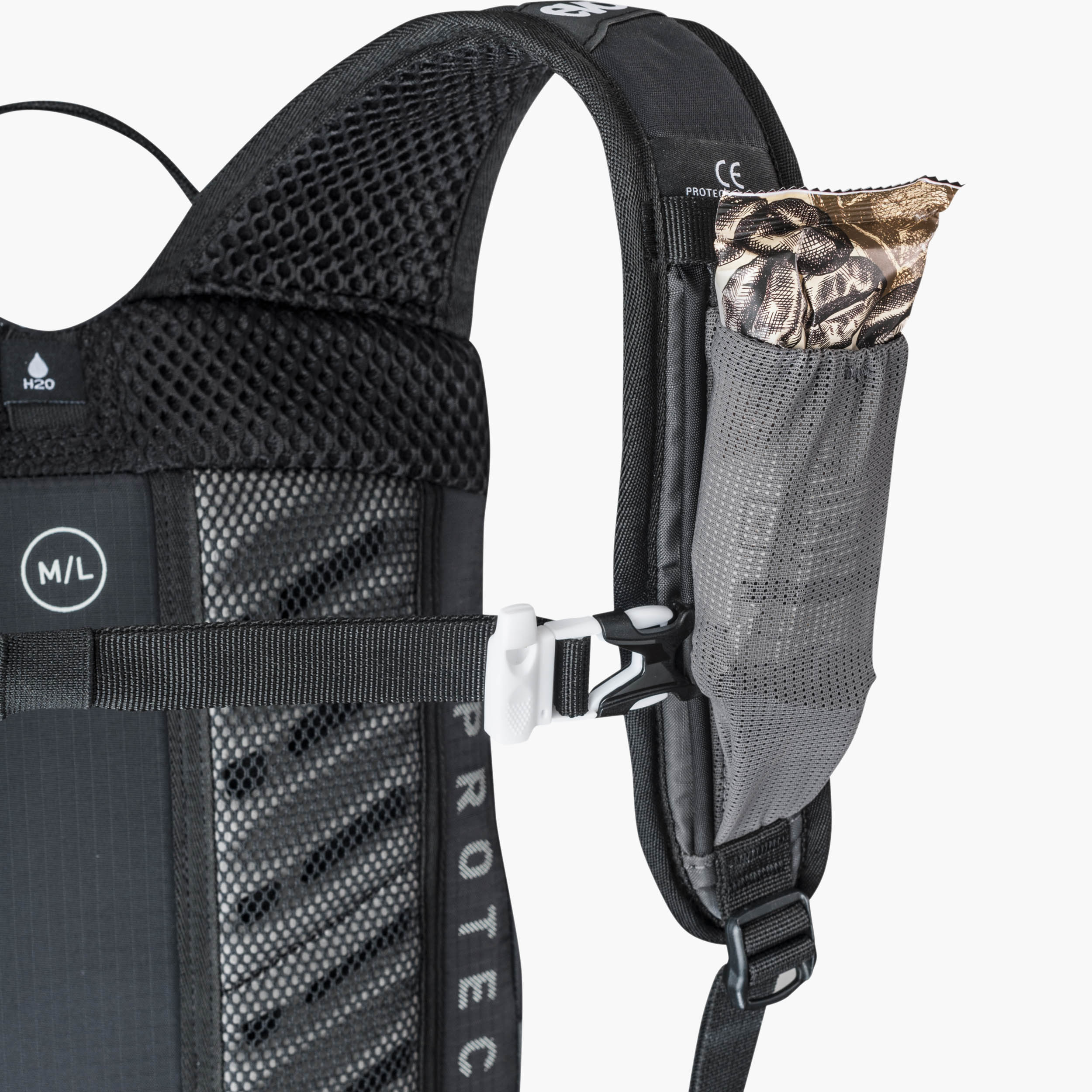 Highlights //
Features
AIR CIRCULATION

A constant, free flow of air is enabled by means of the vertical air channel. This ensures optimal ventilation even at high exertion levels including a lot of sweat so as to prevent the chilling of the sensitive kidney area.

LITESHIELD BACK PROTECTOR

Combines excellent impact protection with a featherweight, highly effective construction at a high degree of flexibility (CE standard EN 1621-2). Impact damage can be easily detected and the protector can be replaced separately.

AIRO FLEX

Flexible, robust, breathable. It offers secure fit, optimal comfort and ideal load distribution thanks to materials used in medical technology.

LITESHIELD SYSTEM AIR

Absolutely essential proximity of the protector to the body paired with the maximum of ventilation. The back portion is equipped with a large central ventilation channel and two rows of air vent lattices. EVA foam strips with ventilation holes and a special slanted pitch design reduce the contact area with the back and hereby provide additional air circulation. The extra wide, ergonomically formed hip belt is made of AIRO FLEX.

KEY HOLDER

Carabiner to attach keys

XC HELMET CARRY

Attachment for cross country helmet

SIGNAL WHISTLE

Signal whistle

TOOL COMPARTMENT

Tool compartment

HYDRATION SYSTEM COMPARTMENT

Hydration bladder compartment

HYDRATION CLIP

Clip to attach hydration system hose

SUNGLASS POCKET

Compartment for optical glasses

HIP BELT POUCH

Hip belt pockets

NUTRITION COMPARTMENT

Provisions compartment

BACKLIGHT CLIP

Loop for attaching a bike backlight.