EXPLORE EVOC
Here you can find everything about us!

You want to know how we came to be, who we are or if we have been on the same trails before? Here you will find all answers!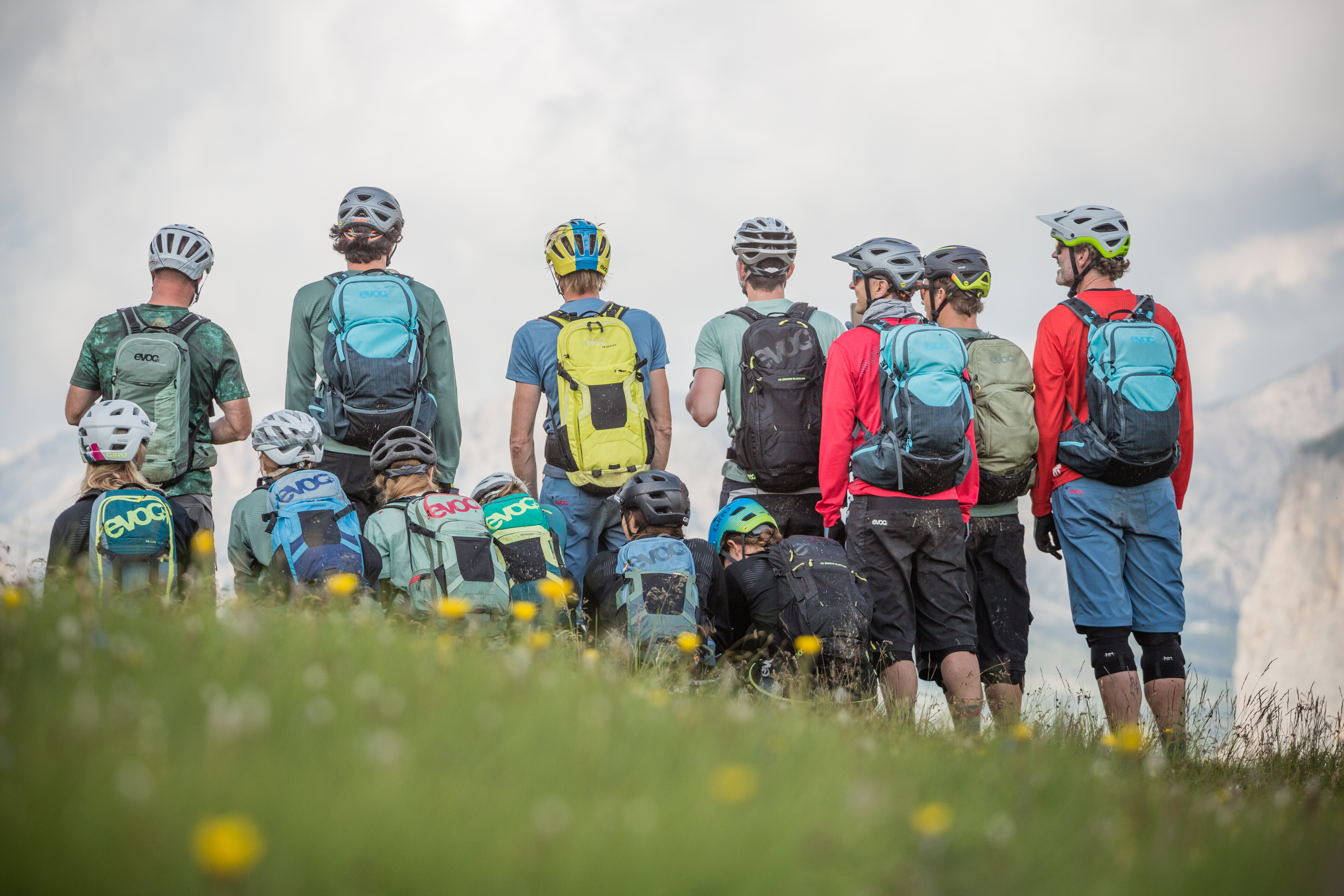 OUR HISTORY
It all began with a crash. Followed by a lot of innovative spirit and the right intuition...
OUR ATHLETES & PARTNERS

IT IS VERY EASY, TO BE DIFFERENT, BUT VERY DIFFICULT TO BE BETTER.
All our products have been developed for specific areas of use and fulfil high demands in terms of functionality and durability. We rely on the know-how and expertise of our pro athletes in this regard, who push our equipment to the limits day in and day out. Each and every one of them in their own way and to meet their personal demands, but every one of them with true passion at all times!
We are proud to be working with these international top athletes. It's through them that our products become that vital bit better.
OUR STORIES
In the last 15 years we have travelled to more than 40 countries. With our mountain bikes or snowboards, in search of the best trails and the most stunning powder runs – for magazines and photo shoots, with professional photographers.